'IT: Chapter Two' Is R-Rated, With Official Runtime Revealed (UPDATE)
Will the film be adapting the most controversial scenes from the book?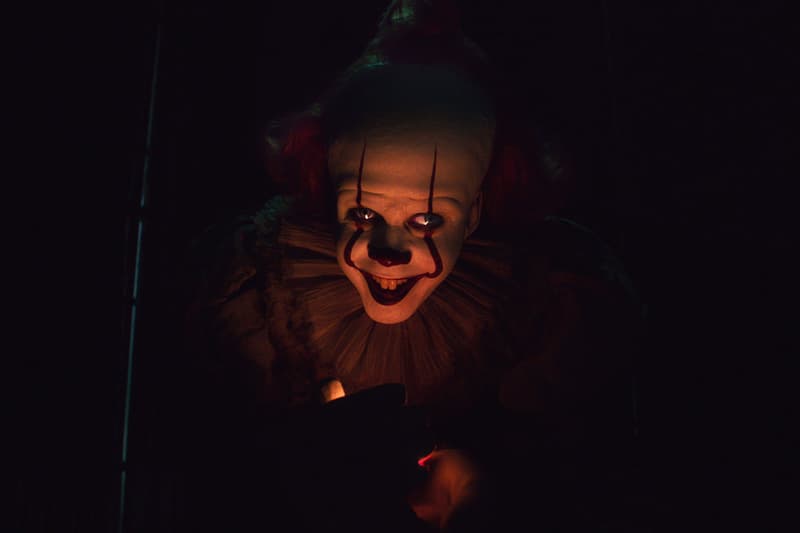 UPDATE (July 29, 2019): IT: Chapter Two's official R-rating was revealed last week and today reports are confirming the film will have a runtime of 2 hours and 24 minutes.
According to Digital Spy, the movie's director Andy Muschietti confirmed the time and also shared the original cut of the movie clocked in at 4 hours.
"A movie is very different when you're writing the script and you're building a story compared to what the final product is," Muschietti explained in the report. "At the beginning, when you're writing and building the beats of the story, everything that you put in there seems very essential to the story. However, when you have the movie finally edited and it's 4 hours long, you realize that some of the events and some of the beats can be easily lifted but the essence of the story remains intact." He continued, "You cannot deliver a 4-hour movie because people will start to feel uncomfortable – no matter what they see – but we ended up having a movie that is 2 hours and 45 minutes, and the pacing is very good. Nobody who's seen the movie has had any complaint."
Producer Barbara Muschietti stated the original cut will see the light of day. "We will put out a director's cut because this time it definitely merits it. We have some amazing scenes that didn't make it into the movie. You have to make choices sometimes and some things cannot be in this theatrical release but are definitely worthy of people seeing them at a later date."
In comparison, IT: Chapter One had a runtime of 2 hours and 15 minutes. Avatar comes in at 2 hours and 42 minutes, while Avengers: Endgame is just over the 3 hour mark.
IT: Chapter 2 hits theaters September 6, 2019. Read about it's R-rating in the original story below.
---
Original Story (July 24, 2019): The anticipation around IT: Chapter Two continues to build, especially after Warner Bros. debuted a new trailer during the recently finished 2019 San Diego Comic-Con.
Acting as a sequel and final chapter to IT, based off of the lauded novel of the same name penned by Steven King, Chapter Two has officially been given an R-rating.
Warning: Mild Spoilers Lay Ahead
Taking to Twitter, Exhibitor Relations Co. confirmed the forthcoming film has been given an R rating due to "disturbing violent content and bloody images throughout, pervasive language, and some crude sexual material."
In previous interviews, Jessica Chastain — who portrays adult Bev — has shared the filmmakers have this time pushed the limits on bloody images and gore. "I was like, 'No, if we're going to do it, let's do it.'" Chastain revealed during the film's San Diego Comic-Con panel. "I love horror films, I love Carrie, and I said, 'Let's make Carrie on steroids.' And that's what we did and it literally tortured me because I didn't realize that it would be that way the whole movie."
The R-rating could also suggest that the film has incorporated some of the most controversial scenes in the book, including the part where all the boys lose their virginity to Bev in an act of "consensual" group sex.
Taking place 27 years after the event of the first film, the grown up Losers Club will be played by James McAvoy (Bill), Bill Hader (Richie), Isaiah Mustafa (Mike), James Ransone (Eddie), and Jessica Chastain as Bev.
IT: Chapter 2 hits theaters September 6, 2019.
For more horror news, read our recent interview: "Ari Aster: The New Horror Hero."