Hot Toys Debuts 'Avengers: Endgame' One-Man-Army Iron Patriot
Armed to the teeth.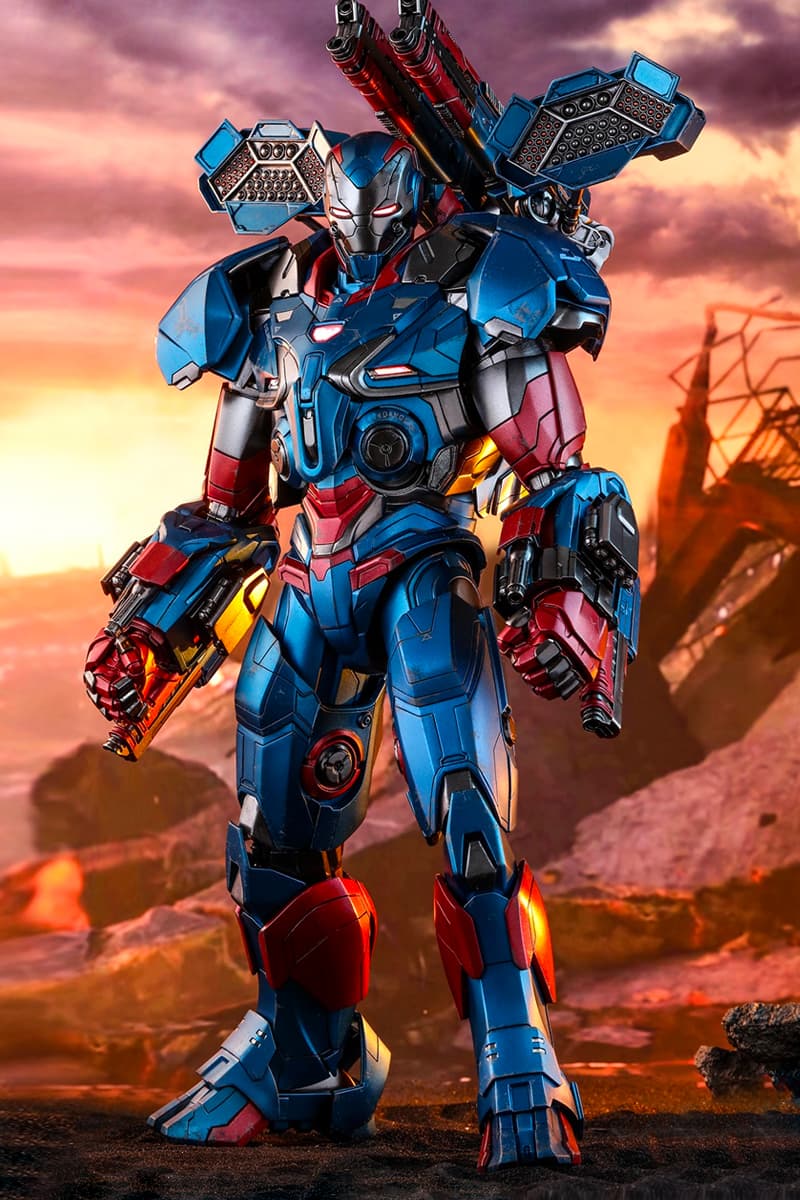 1 of 5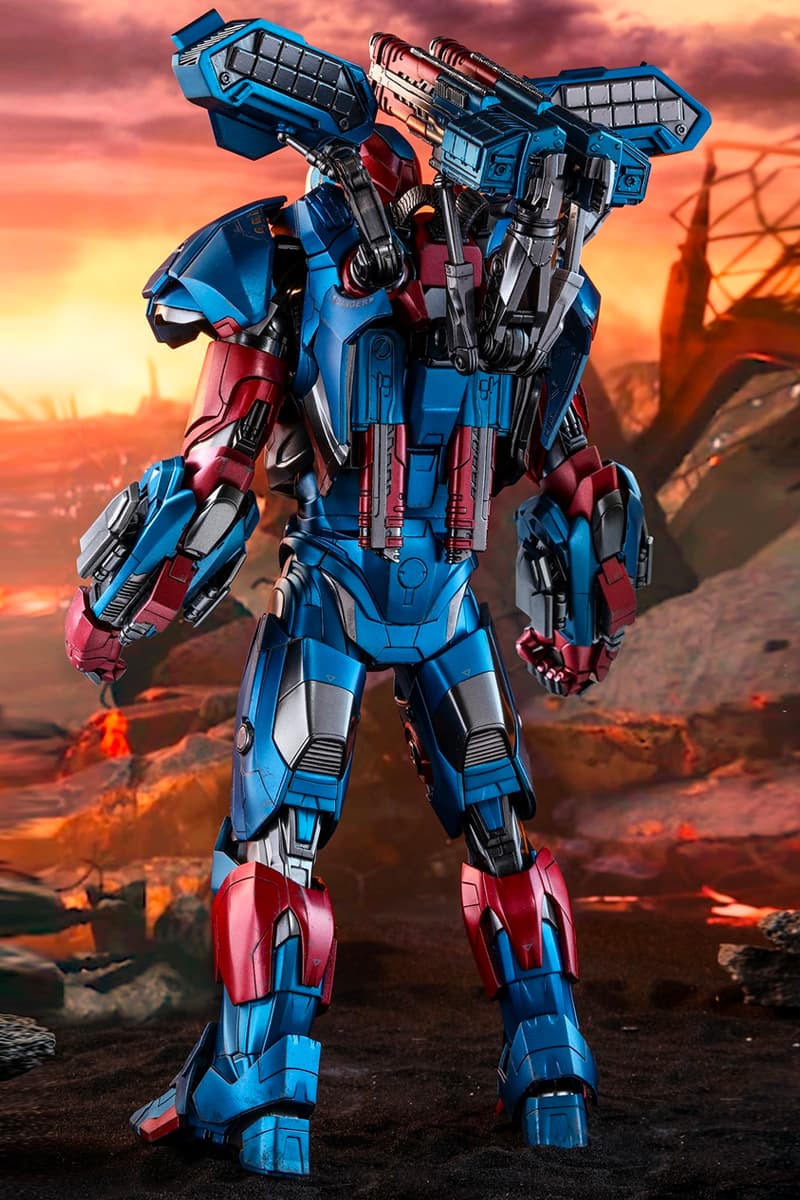 2 of 5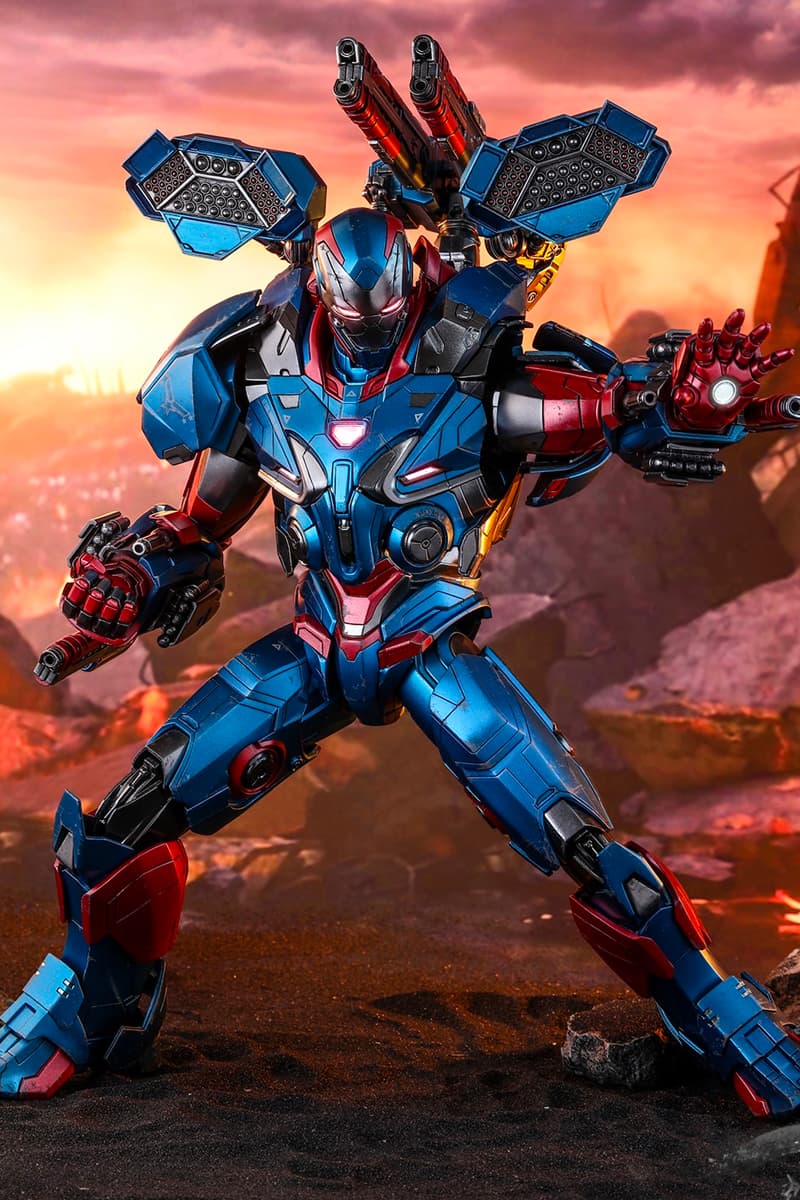 3 of 5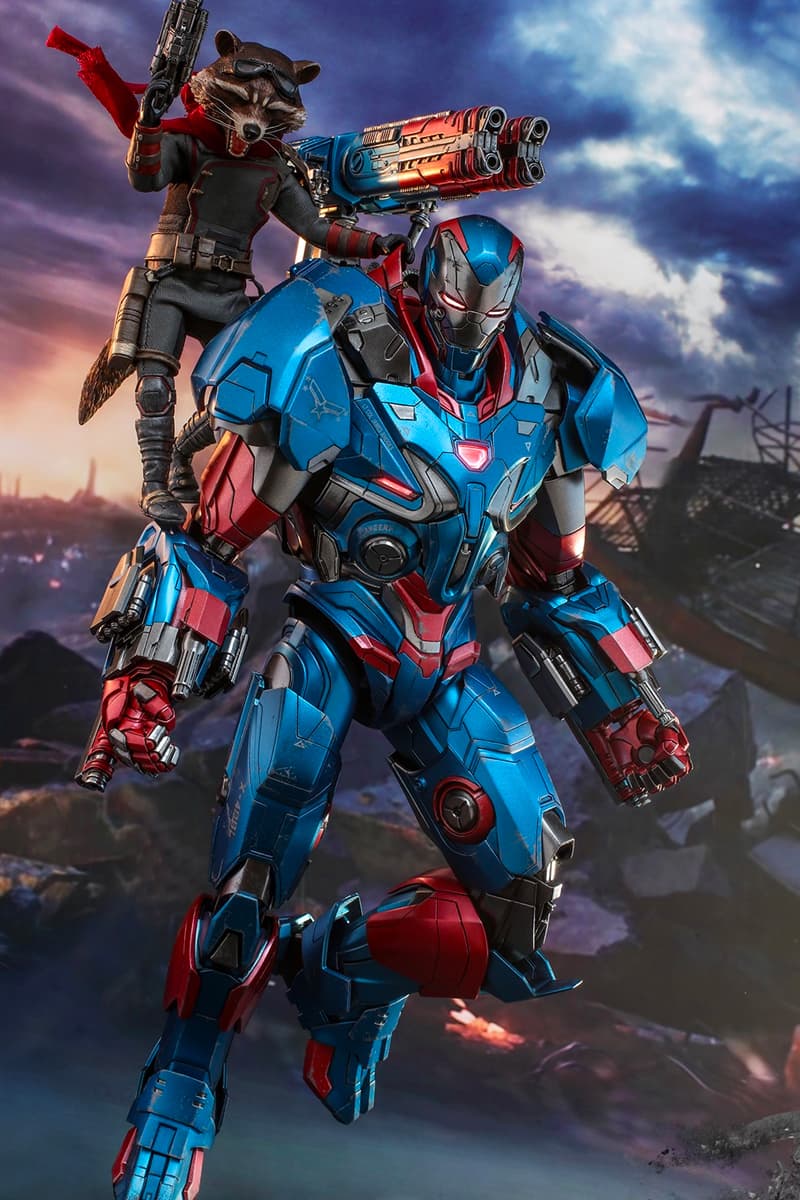 4 of 5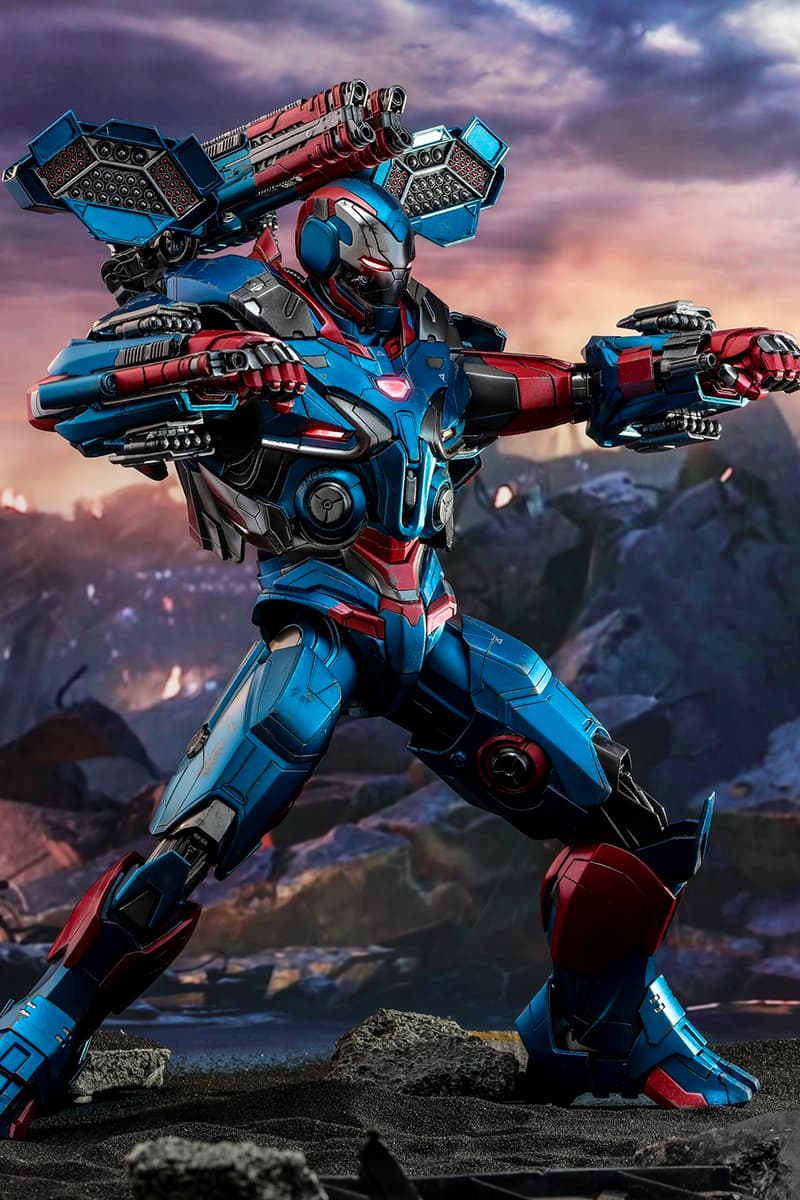 5 of 5
After a series of releases for Iron Man, War Machine and even Pepper Potts' Rescue suit from Avengers: Endgame, premium collectibles company Hot Toys has finally unveiled its incredibly decked-out Iron Patriot, donned by James Rhodes (Don Cheadle) during the final epic battle against Thanos and his monstrous army.
Much like all of Hot Toys' other releases, the heavily-built 1/6th Iron Patriot is designed to be movie-accurate, featuring incredibly intricate detailing all over its die-cast armored body. Armed to the teeth, this one-man-army comes with a set of attachable cannons on his back, two sets of forearm cannons, a pair of articulated shoulder-mounted rocket launchers, a pair of articulated back-mounted cannons, and a set of hand repulsors. Standing at 32.5 cm tall, the figure boasts 30 points of articulation and six different LED-enabled light-up points for a hyper-realistic look. Additional parts include a hand-painted head sculpt of Don Cheadle as Rhodey, removable chest plates to reveal interior detailing, and a set of attachable back flaps.
The Hot Toys 1/6th Avengers: Endgame Iron Patriot is set to release end of 2020 or early 2021. In the meanwhile, check out the detailed images in the gallery above, and stay tuned as pricing and ordering details are soon to surface.
For more collectibles, check out artist Rebecca Maria's '002 Sculpture' honoring Tupac Shakur.