Tyler, The Creator & ScHoolboy Q Claim They Are Boycotting Sweden Following A$AP Rocky Incident
Flacko currently awaits trial in the Scandinavian capital.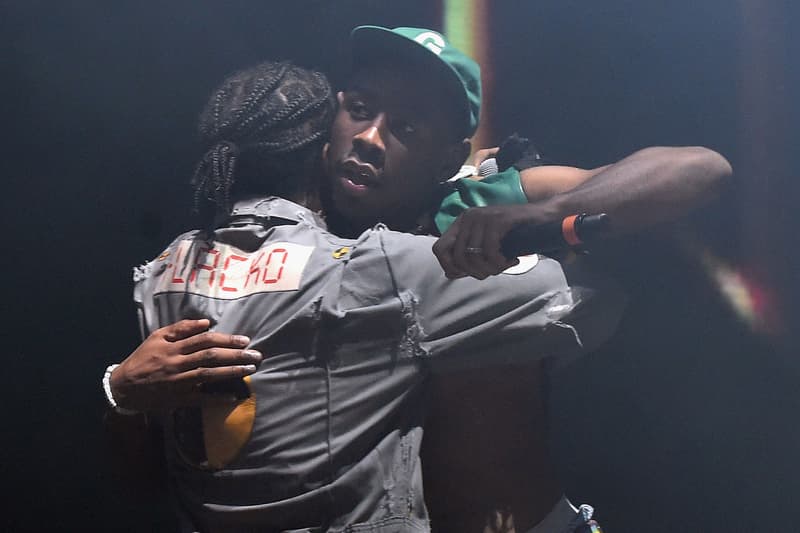 Both Tyler, The Creator and ScHoolboy Q have taken to Twitter to showcase their support for friend and fellow industry colleague A$AP Rocky, who was recently detained in Stockholm, Sweden for a public altercation with a fan.
Posted on Monday afternoon, Tyler simply wrote "FLACKO FLACKO FLACKO" followed by "No more Sweden for me, ever" to the dismay of fans located in the Scandinavian country. Shortly after, ScHoolboy Q also tweeted he would boycott the country as well stating, "I'm not goin nomo eitHer… #FLACKO." Tyler and ScHoolboy aren't the only ones showing support. Travis Scott recently called for Rocky's freedom on stage during a show.
A$AP is currently being held in solitary confinement indefinitely in the Swedish capital city as he awaits trail. His appeal for bail has also been rejected by the Supreme Court forcing him to cancel shows in England, Norway and Poland, resulting in a loss of over $1 million USD thus far. If convicted, Rocky will face up to six years in prison.
The rapper was also set to perform at VestiVille but dropped out "due to security and infrastructure concerns."
FLACKO FLACKO FLACKO

— Tyler, The Creator (@tylerthecreator) July 8, 2019
no more sweden for me, ever

— Tyler, The Creator (@tylerthecreator) July 8, 2019
I'm not goin nomo eitHer… #FLACKO https://t.co/oL0BUAjLIz

— ScHoolboy Q (@ScHoolboyQ) July 8, 2019