Men Involved in A$AP Rocky Fight Under Investigation (UPDATE)
For molestation and assault charges.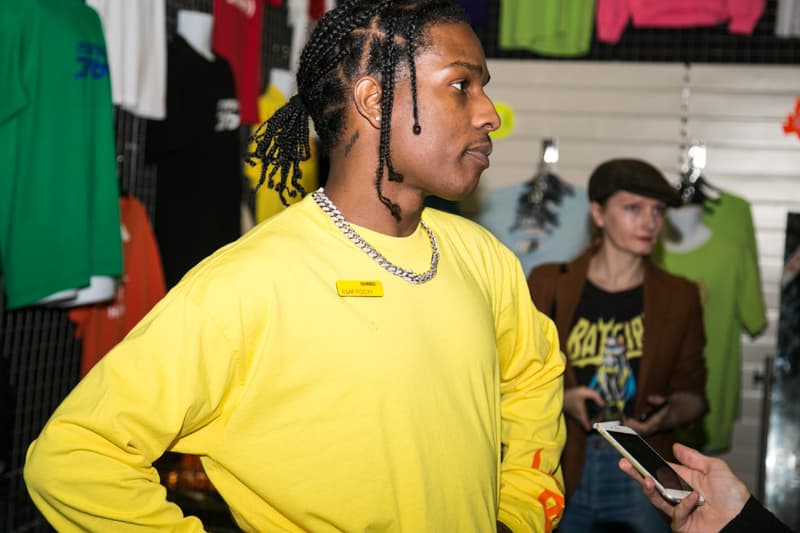 UPDATE: According to reports, the men involved in the A$AP Rocky incident that lead to his incarceration in Sweden are now under investigation for molestation and assault in relation to the altercation.
As stated by a press release from the Swedish Prosecution Authority: "The preliminary investigation continues regarding the American artist who is detained by the Stockholm District Court in Sweden on suspicion of assault in Stockholm. There is also a preliminary investigation in the case concerning the aggrieved party who is suspected of molestation and assault."
A representative reached out to PageSix who broke the news to clarify the molestation accusation may not be sexual in nature. "Molestation ('ofredande' in Swedish) is a crime according to Swedish law," said the rep. "It means roughly: A person who physically attacks someone or exposes someone to disruptive contacts or exposes someone to other ruthless actions."
Stay tuned as this story develops.
A$AP Rocky's alleged attackers are under investigation for molestation and assault https://t.co/9HCNpmgh9U pic.twitter.com/tgzqKwJiPK

— Page Six (@PageSix) July 13, 2019
---
Original Story July 11, 2019: A$AP Rocky, who was on his "Injured Generation Tour" since the start of the year, shared that his upcoming European show dates in July, including both festival appearances, were canceled due to the July 1 arrest.
The Sónar Festival organizers yesterday (July 10) shared a statement from the rapper's management team regarding the rapper's future shows.
"A$AP Rocky is being detained in a Swedish jail for an unknown period of time for acting in self-defense during an altercation that took place," says Rocky's rep, referencing the fight Rocky got into with two men on June 30. "Due to this unfortunate situation, he is forced to cancel his European festival and tour dates in July."
It was recently reported by TMZ on July 9 that Rocky was being held in "inhumane conditions" in the Swedish jail. However, the Harlem rapper's lawyer refuted those claims. Henrik Olsson Lilja, Rocky's lawyer, spoke to Swedish media outlet SVT Nyheter and said that Rocky was "treated properly" by Swedish jail authorities. The original article is in Swedish and was translated through Google, via THE FADER. Lilja also states that Rocky "tries to eat to the best of his ability" despite TMZ's initial report that the jail's food is "inedible."
Read Rocky's lawyer translated statement below:
He has never talked to TMZ or any third party regarding the circumstances when he was arrested, ie when he was in prison. He was then treated and treated properly. However, he has experienced the conditions in the arrest as very simple and has experienced that it smells urine in the cell in the arrest. However, not in detention. The conditions in the arrest cell can in that respect be criticized.

[...]

He has lacked appetite at the beginning when he was arrested but tries to eat to the best of his ability. He was to receive a visit from American staff at an early stage when he was arrested, but understood that staff from the embassy were not allowed to enter. At a later date, someday later, however, he has been visited. If this is a violation of the Vienna Convention, he cannot judge. He does not know any other information in the TMZ article.
Rocky's team have also started a #JusticeforRocky petition, which you can check out at Change.org.