Nike "NYC By You" Pack Includes Nearly 30 Made-to-Order Runners
Over two dozen bespoke Nike Air Max 200s, 270 Reacts and React Element 55s.
1 of 9
2 of 9
3 of 9
4 of 9
5 of 9
6 of 9
7 of 9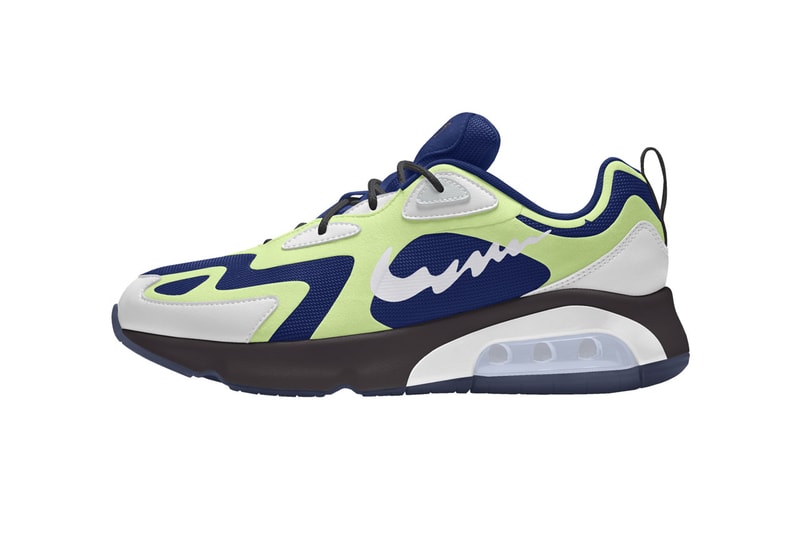 8 of 9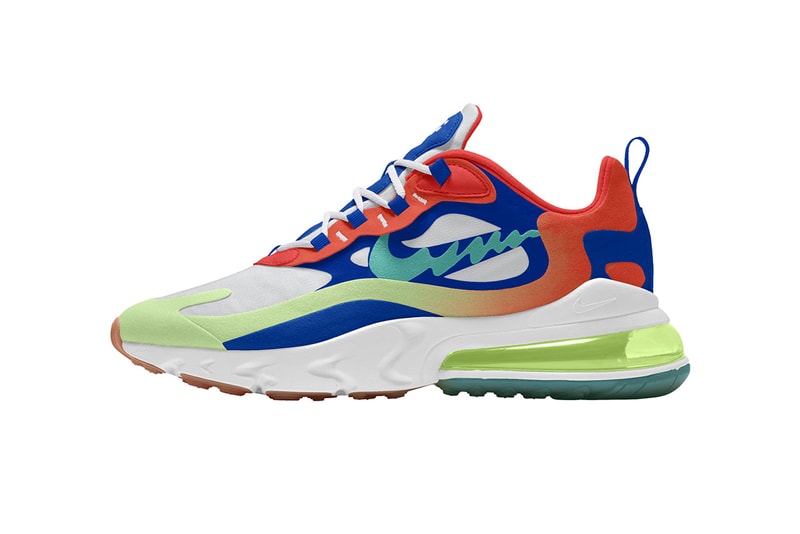 9 of 9
Following the thematic "B2 FERA" and "In My Feels" makeups, Nike has launched the entire "NYC By You" pack on its site. The expansive, 28-piece offering is designed by a wide array of New York-based creatives, artists and activists, with the silhouettes only made available for a limited time, rather than limited quantities.
Encompassing premium iterations of the Nike Air Max 200, Air Max 270 React and React Element 55, the "NYC By You" collection aims to inspire and explore, drawing from each contributor's personality and heritage. For instance, Sharon Marrero's "Los Sures" draws from the culture of Brooklyn's native residents, Roselyn Grullon's "718" honors the attitude and struggle epitomized by Bronx's born-and-raised and Qu'ality Samuels' "The Lunch Special's" is a nod to New York's ever-present Chinese restaurants.
Several silhouettes represent the struggles of overcoming mental health, including Anna Lin's "Ascend Above" and the aforementioned "In My Feels," while Peter Johnson's "Balanced Diet," Amara Ramdhanny's "Isle of Spice" and the "B2 FERA" are all homages to immigrants. Some designers drew from their own tastes and output to create their silhouettes, like Julio Colon's minimalist "The MP," Justin Gilzene's "CLUB BUM" and "Adaptors," designed by one of Drake's wardrobe assistants, Lauren Ferreira. The entire pack maintains distinction by way of thoughtful color schemes that juxtapose bright blues, yellows, oranges and reds against touches of muted white, brown and black, ensuring that each shoe maintains a level of distinction.
The entire "NYC By You" pack is available in made-to-order quantities on Nike's site until September 2.
Touching on a subject probed by several "NYC By You" creators, Nike's own attention to physical health recently impressed BrandIndex evaluators.
Nike "NYC By You" Made-to-Order Footwear Collection