Milkcrate Athletics Takes Under Armour to Court for Logo Theft
Closely following a similar lawsuit made against adidas.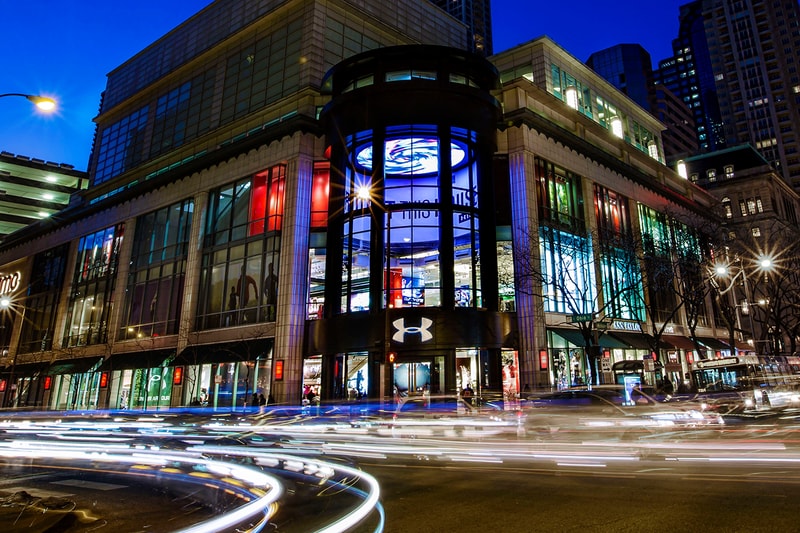 OG streetwear brand Milkcrate Athletics has become a regular at New York's Southern District Court over the past two weeks after filing trademark infringement lawsuits against both adidas and Under Armour. The New York-based brand and its founder Aaron LaCrate are claiming that both major athletic apparel and footwear companies have illegally profited from its designs over the years, including a direct logo ripoff by Under Armour.
One of the most obvious instances Milkcrate Athletics calls out in the lawsuit references a logo used by Under Armour for its Elite 24 Basketball program. The logo in question was used for merchandise and branding during the Elite 24 event and featured a black and white drawing of a milk crate holding basketball, all wrapped in circular text. Milkcrate Athletics' logo (seen on a bucket hat below) is almost identical but features a vinyl record in place of the basketball.
The waters here are quite murky because technically, LaCrate willingly shared his ideas with both brands in hopes of securing future collaboration opportunities. LaCrate and his legal team note many instances where the designer had been approached by each brand to collaborate. Ideas were tossed around and claims were made, but none of these interactions ever led to an official contract or deal. "At the time that LaCrate was sharing his thoughts, ideas, concepts, designs, and brand with Under Armour's top fashion, sports, and marketing executives, he did so in the good faith hope that he would collaborate with, or at least be treated professionally by Under Armour, and not have his creations simply taken from him without compensation nor recognition," states a member of LaCrate's legal team. Whether or not Milkcrate Athletics sees justice through these lawsuits, the situation serves as a reminder for independent creatives to tread lightly when tapped by larger brands for original ideas.
In other copyright news, YouTube recently changed its rules surrounding the use of music in uploaded videos.