SAINt JHN Taps Meek Mill, Lil Baby, Lenny Kravitz & More for 'Ghetto Lenny's Love Songs'
The genre-bending artist's sophomore album is here.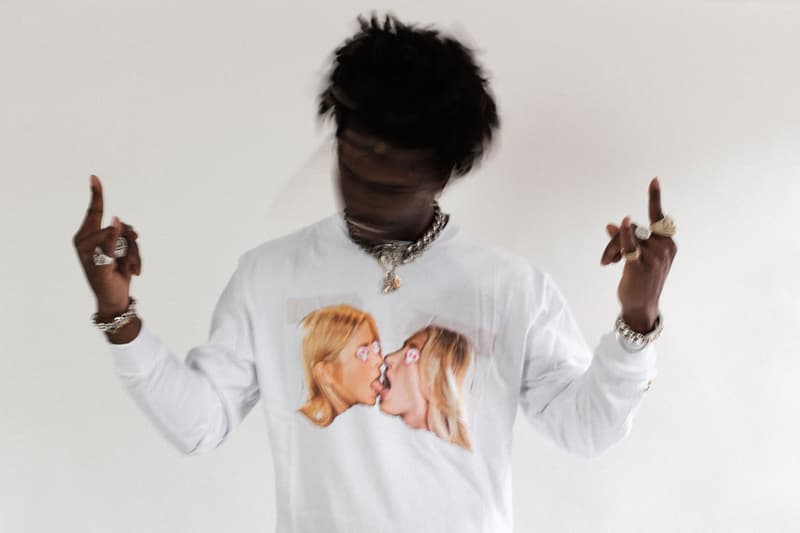 Less than two weeks after unveiling his Meek Mill-assisted Ghetto's Lenny's Love Songs single "Anything Can Happen," SAINt JHN is delivering his sophomore studio album in its entirety. Ghetto Lenny's Love Songs features 14 new tracks from its creator, including the aforementioned collaboration with Meek Mill and joint records with Lil Baby, Lenny Kravitz, Diplo and A Boogie wit da Hoodie. SAINt JHN's newly-released full-length is billed as "the next chapter" to the artistic narrative he started with his debut album Collection One, and its music was recorded with the intention of encapsulating "the essence of the chapters in his book and the memories that he's collected." During our previous interview with SAINt JHN, he also labeled Collection One as a "fantastic body of work."
"Collection One is a guy that walked into a bar with his blue mink and there's a girl sitting at the bar. She saw me walk in to order her a drink, paid for it and left," SAINt JHN shares, breaking down his sophomore project's back-story. "I never introduced myself nor asked for her name. She got the impression but no information about me. Ghetto Lenny's Love Songs is where I come back to introduce myself. It's a random night and the same girl at the bar. But I left her hoping for something and I came back to tell her a little about myself. That's Ghetto Lenny's Love Song."
"Some things are emotions, some things are just random moments," SAINt JHN adds, attaching an additional statement to his new LP. "But the world that I am building, the world that I believe in and the summer capsule collection that I wanted to make are all love songs in my mind."
You can listen to SAINt JHN's second studio album Ghetto Lenny's Love Songs below, and head on over to SAINt JHN's official website to check out the project's official merch line and purchase some of the collection's pieces.
For more, revisit SAINt JHN and Lil Baby's music video for "Trap."