Here's Everything We Know About Marvel's 'Avengers: Infinity War' Unveiling
Warning: Spoilers Ahead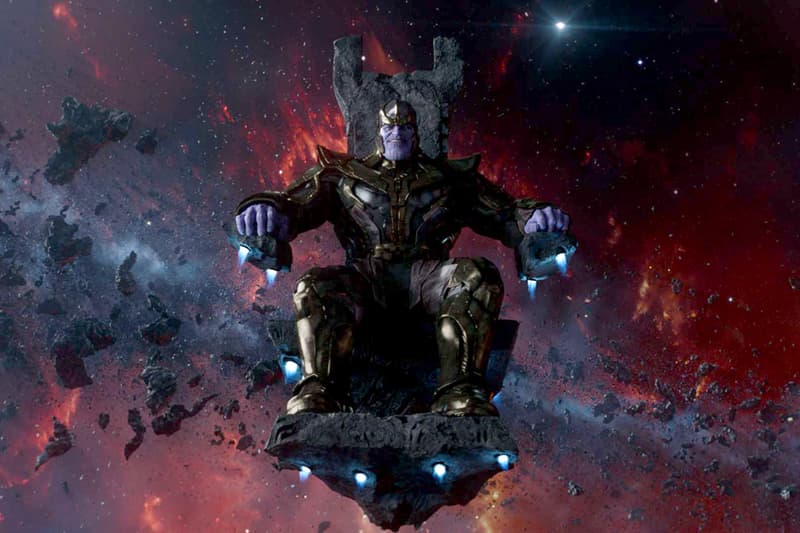 Guests at Disney's D23 Expo were given quite a show from the company, from a new behind the scenes look at Star Wars: The Last Jedi to a new trailer for the highly anticipated Kingdom Hearts III. The entire event wrapped up with lucky guests getting treated to early footage from Avengers: Infinity War that isn't available to the public yet. According to Gizmodo, the trailer began with a recap of where we left off with all the Infinity Stones throughout every Marvel Movie and led into a run in between just about every super hero within the Marvel Cinematic Universe. The trailer reportedly showcased Thanos wielding the Infinity Gauntlet and using its power to destroy smaller planets prior to arriving on earth through a black hole, where he's met by Spider-Man, Iron Man, Doctor Strange, and the Guardians of the Galaxy.
The trailer also apparently focused on another subplot between Loki and one of Hydra's secret weapons, the Tesseract. Before the fight, Loki was shown handing over the Tesseract, which contains one of the Infinity Stones, over to someone taller than him who couldn't be made out by audiences. Despite this, the trailer brought every single person in the crowd to their feet.
The Avengers #InfinityWar footage brought every single person to their feet. We absolutely cannot wait for you to see this – Epic! #D23Expo

— Marvel Entertainment (@Marvel) July 15, 2017
With not much information making its way out of D23, people all over the internet have begun looking for leaks and hints for anything Avengers related. One of the images making rounds is an image of Spider-Man wearing the Iron Man-inspired suit made for him by Tony Stark at the end of Spider-Man: Homecoming. With an official trailer expected to drop sometime soon, we'll keep you updated on any new developments.
PETER PARKER WILL WEAR THE IRON SPIDER SUIT IN AVENGERS INFINITY WAR. pic.twitter.com/kEiH6se94Z

— Marvel Newz (@MarvelNewz) July 15, 2017