Gucci, Prada, Ralph Lauren, Zara and More Join World Leaders in Fighting Climate Crisis (UPDATE)
Kering CEO François-Henri Pinault lead the initiative.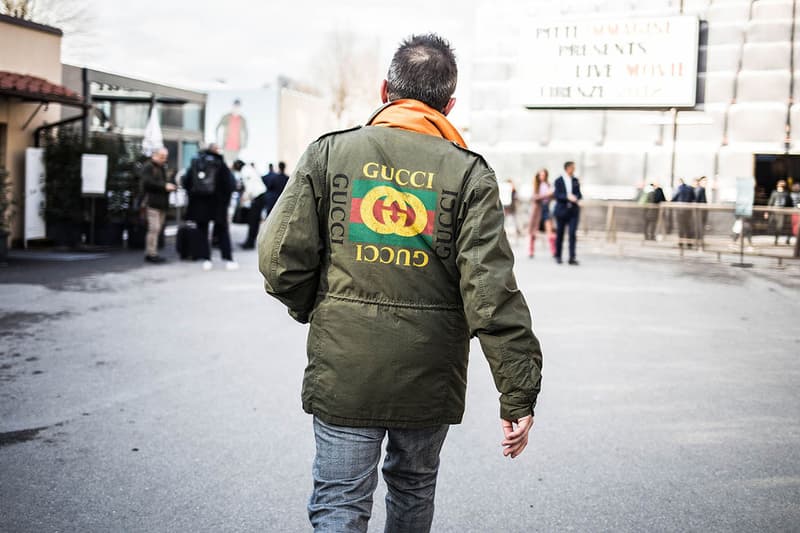 UPDATE (August 23, 2019): Following yesterday's announcement that the talks were in place, several heavy-hitting fashion companies have now officially joined forces to aid in protecting the planet from climate change. French President Emmanuel Macron, Economy and Finance Minister Bruno Le Maire, Minister of Labour Muriel Pénicaud,
and Deputy Minister of Ecological and Solidary Transition Brune Poirso joined over 30 representatives from a host of fashion labels, retailers and distributors to the Elysée Palace to launch The Fashion Pact.
Three steps inform the plan, which was developed ahead of the G7 meeting and lead by Kering CEO François-Henri Pinault: A pledge to stop global warming by reducing greenhouse gas emissions to zero by 2050, objectives that will use science-based targets to restore natural ecosystems and protect animals and, finally, steps that will protect the oceans through achievements that include entirely removing single-use plastics from use. Every company involved in the Pact has promised to uphold these tenets and find ways to bring innovation to the science of reducing climate change.
The 32 participants in The Fashion Pact are: adidas, Bestseller, Burberry, Capri Holdings Limited (which includes Versace and Michael Kors), Carrefour, Chanel, Ermenegildo Zegna, Everybody & Everyone, Fashion3, Fung Group, Galeries Lafayette, Gap, Giorgio Armani, H&M, Hermes, Inditex (Zara), Karl Lagerfeld, Kering, La Redoute, MATCHESFASHION.COM, Moncler, Nike, Nordstrom, Prada, Puma, PVH Corp., Ralph Lauren, Ruyi, Salvatore Ferragamo, Selfridges, Stella McCartney and Tapestry.
---
ORIGINAL STORY (August 22, 2019): It has been announced that G7 leaders will soon be joined by the likes of Gucci's owner Kering and the Inditex Group — owner of Zara — to agree on a pact which will aim to tackle the growing climate crisis.
The G7 — a group consisting of Canada, France, Germany, Italy, Japan, the United Kingdom and the United States, as well as the EU and European Commission — is a global representation made up of the leading advanced economies. Together, the G7 countries come together to discuss everything from the environment to the economy.
The talks will look at ways to fight growing environmental issues, as well as protecting oceans and biodiversity. Some of the world's leading high street labels such as H&M and Zara will also join in on the talks, which could change the fashion industry's future relationship with climate change.
G7 and over 20 brands will come together this weekend in Biarritz to hold the discussion, which comes at a time where labels such as H&M are being called out for "greenwashing" campaigns and claims regarding its sustainability. Recent news has also uncovered that textile waste has increased by 811% since the '60s, and campaigners such as Extinction Rebellion have said that they will be demonstrating at London Fashion Week next month in a bid to scrap the event over climate change issues.
Despite this, some high street labels are taking steps to tackle climate change. Last month, Zara and its parent group Inditex announced that it would introduce 100% sustainable fabrics into its collections by 2025 and develop eco-efficient stores. Stay tuned to HYPEBEAST for updates on the G7 discussion as news unfolds.
In case you missed it, here is why hemp is the fabric of fashion's future.