Textile Waste Has Increased by 811% Since 1960
While plastic waste is up by 8,746%.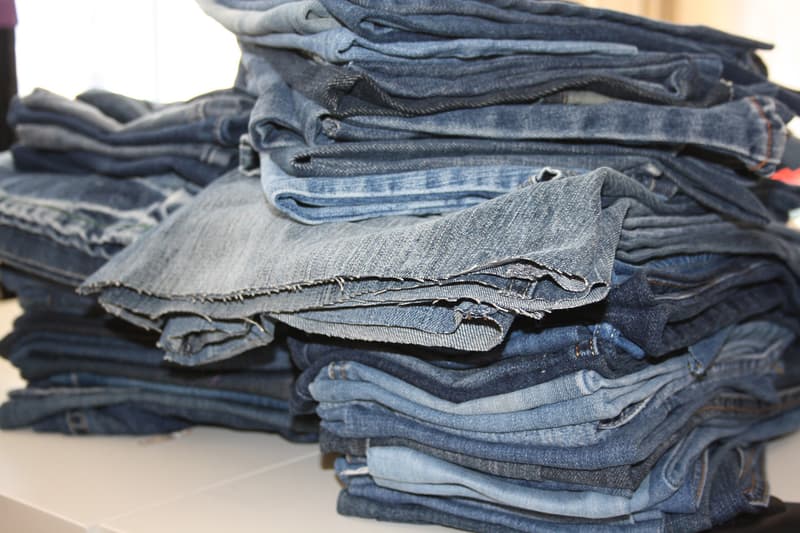 According to research conducted by the Environmental Protection Agency (EPA), textile waste has increased by a massive 811% from 1960 to 2015. As reported by Retail Dive, the EPA's stats estimate that textile waste weighed in at a hefty 16 tons as of 2015 — substantially higher than the 1.76 million tons in the '60s.
The EPA's data also reveals that the majority of this waste, approximately 66%, is being dumped in landfills. More than a dozen categories were analyzed in the figures, with plastics showing the largest increase in waste since 1960 at a colossal 8,746%. Rubber and leather, common materials used in footwear and clothing, have also shown a significant increase at 361%.
Though waste is generated on both sides — via consumers and the brands that produce the products — companies can be instrumental in setting the tone for ethical practices. With sustainability continuing to be a pressing topic in all industries, many labels have announced new initiatives in order to support eco-friendly efforts.
Last year, Burberry came under fire after it was unveiled that the company had burned millions of dollars worth of unsold stuck. It has since announced that it will put an end to this process, in addition to no longer using real fur and committing to becoming carbon neutral by 2022.
In May, Nike launched its "Circular Design Guide" in order to promote sustainability in the industry and address the growing impact of climate change. Meanwhile, UNIQLO parent Fast Retailing vowed to cut down on single-use plastic by 85% by 2020 and Zara announced plans of its own to use 100% sustainable fabrics by 2025.