UNIQLO Owner Fast Retailing Will Reduce Single-Use Plastic by 85% by 2020
Introducing eco-friendly paper bags to 3,500 UNIQLO stores worldwide.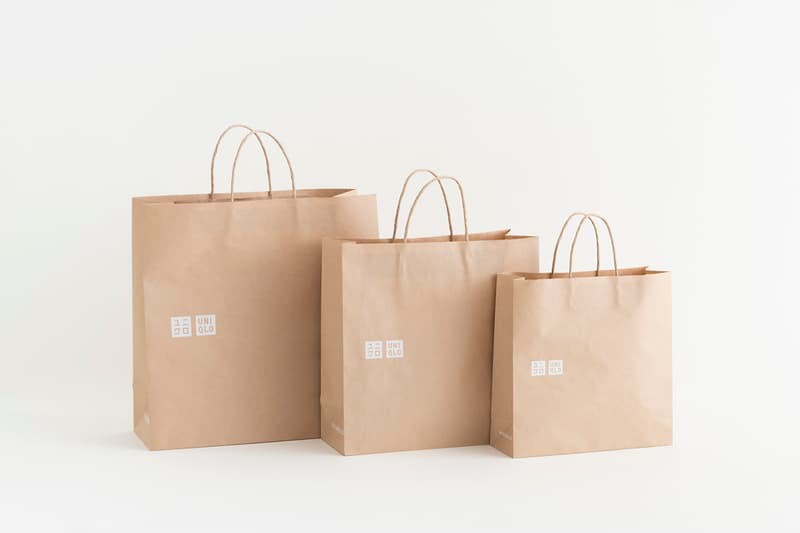 UNIQLO's parent company Fast Retailing has announced that it will aim to cut down the usage of single-use plastic bags by 85% by 2020. The move will see Fast Retailing cut out 7,800 tonnes of plastic wastage a year, and will be done so by introducing eco-friendly paper shopping bags and rethought product packaging.
Fast Retailing will roll out the initiative from September this year and it will eventually reach all 3,500 UNIQLO stores worldwide by next year. It will initially land in 12 markets in September, such as Japan, where plastic bags will be swapped out for "environmentally friendly paper bags made of Forest Stewardship Council certified paper or recycled paper," according to Fast Retailing's press statement.
As the European market already uses paper bags, Uniqlo stores will switch to eco-friendly version as of September, too. Stores in North America, Europe and Asia will also begin charger a small standardized fee for bags in its stores, a move which will encourage buyers to bring their own.
The company said in its press release that, "going forward, Fast Retailing will continue to monitor the use of single-use plastic throughout its supply chain with the aim to eliminate all unnecessary plastic from its business."
In other news, Public School has announced it will supply the fashion industry with sustainable, organic cotton basics via its V-to line.