Public School Will Supply Fashion Industry With Sustainable V-To Basics Line
After winning $100k USD from the CFDA + Lexus Fashion Initiative award.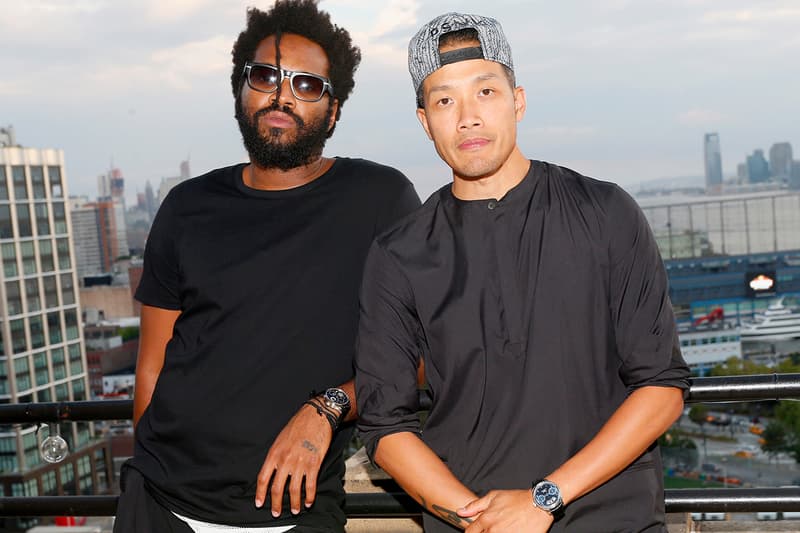 Winner of the CFDA + Lexus Fashion Initiative Public School has launched a sustainable basics line called V-to, in which it will supply its "blanks program" to streetwear labels and designers worldwide.
Designers Maxwell Osborne and Dao-Yi Chow were awarded $100,000 USD by the CFDA + Lexus Fashion Initiative. With that money, Public School will produce blanks such as T-shirts and hoodies made from recycled and organic cotton. The Initiative encourages designers to make their collections more sustainable through a nine-month program, however, Public School's V-to takes that a step further and will act as a new manufacturing arm from its main business.
"When we started this project [for the Initiative], we knew we wanted to create something that didn't just impact our own business," Chow told Vogue. "It's one thing to create a green collection for ourselves and sell it through our own channels, but it's another to come up with an idea that can be adopted by our peers."
The idea to create V-to came from the growing trend in merch. Chow said, "A lot of those garments have traditionally been really poorly and irresponsibly sourced cotton… It becomes so throwaway — 'it's just a T-shirt, I can get another.' We wanted to give people a better alternative and be the go-to source for sustainable blanks. It gives us a chance to share all of the research and development we've been doing with the rest of the world."
V-to's pieces will be made from 60% recycled cotton — 40% of which comes from post-consumer waste — and 40% certified organic cotton. As a result, V-to basics will be made from 100% natural, sustainable materials. Public School's next intention is to find out how to collect pre-worn garments so that they can be turned into raw materials once again.
Chow said, "We feel as a brand and as individuals [that] we're perfectly positioned to be able to go out and champion this product… We know that if our friends and designers and retailers have a better option [presented to them], they'll be willing to make the switch." Public School is already positioning V-to to brands and has signed on designers and retailers who did not previously have access to sustainable basics. The designers previously won the CFDA Vogue Fashion Fund award in 2013, the CFDA Swarovski Men's Designer of the Year 2013 and the CFDA Menswear Designer of the Year 2014.
In other news, the Swedish Fashion Council has canceled Stockholm Fashion Week to pursue sustainable endeavors.