Samsung Reportedly In "Final Stages" of Fixing Galaxy Fold
Having reengineered the protective film & hinge.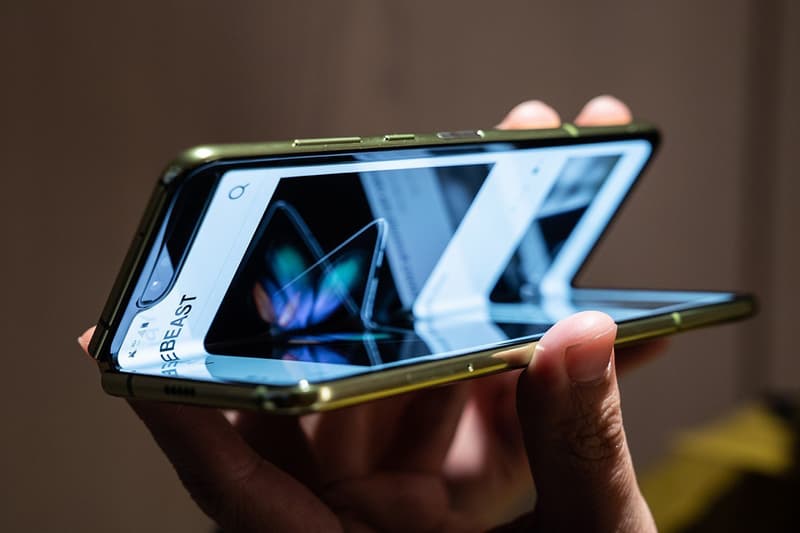 Samsung has reportedly completed a redesign of its flagship Galaxy Fold model, which began breaking before it was even released, leading to its launch date being indefinitely delayed. According to reports from Bloomberg, the Korean brand is in the "final stages" of fixing the issue, although it is yet to confirm an updated release date for the phone.
The Bloomberg report goes on to claim that Samsung has stretched the phone's protective film to cover the entire screen and join the outer bezels, making it impossible to to peel off by hand. Additionally, the tech giant has re-engineered the phone's hinge — raising it slightly above the screen — to help stretch the film further when the phone is open. This makes the film feel harder and less detachable, and it is hoped it will stop a crease forming in the middle of the screen over time.
Although there is no confirmed release date, Samsung is believed to begin shipping major components of the phone — such as the display and battery — to a factory in Vietnam for assembly. The company is unlikely to unveil the updated a reengineered take on the Galaxy Fold at its "Unpack" event in New York on August 7 for the Galaxy Note 10. Keep an eye out for more news about the Galaxy Fold in the near future.
In other tech news, Samsung recently announced a 292-inch TV.