Supreme Italia Creator Michele di Pierro Speaks out on His Brand
"Our success is not based on the box logo. It's the quality."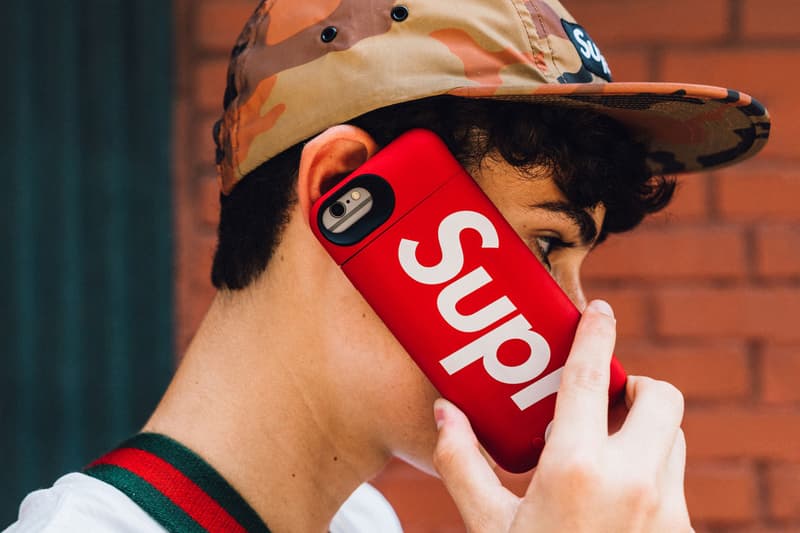 Supreme Italia has been facing a lot of hardships as of late amidst its ongoing legal battles with Supreme. After opening up its second store in Shanghai earlier this year and losing its trademark registrations in China, the creator behind the counterfeit organization, Michele di Pierro, has finally spoken up.
Sitting down with The Wall Street Journal, di Pierro expressed he sees nothing wrong with what he and his brand are doing. "Our success is not based on the box logo. It's the quality." He went on to explain Supreme Italia is trying to make fashion accessible to young people by selling more affordable variants and by using lightweight fabrics. On the other hand, Supreme founder James Jebbia has described Supreme Italia's behavior as "a whole new level with this criminal enterprise" and labelling it a "counterfeit organization" when he opened up to Business of Fashion.
Elsewhere in the interview, di Pierro told the publication he was unaware that Supreme even existed when he started his venture. "When I filed for registration in Italy, I did it in good faith. I didn't know it even existed. It wasn't popular in Italy. There wasn't even a store." According to documents obtained by the WSJ, di Pierro was previously convicted of fraud when his prior sportswear business went bankrupt.
Supreme Italia has been filing trademarks for variations on the Supreme logo since 2015. In addition to operating two Shanghai locations, Supreme Italia has also promoted collaborations with Samsung and RIMOWA.
Read the full interview now over at The Wall Street Journal.
In more fashion-related news, here are 8 outlandishly-essential items for Summer break.