Aaron Paul & Bryan Cranston of 'Breaking Bad' Continue to Tease Mystery Project
From "Soon" to "Even sooner."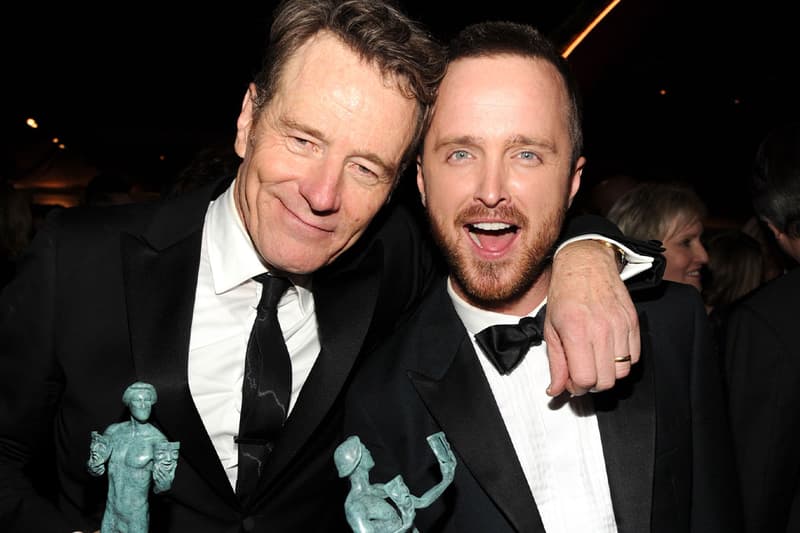 Bryan Cranston and Aaron Paul's first hint at a possible Breaking Bad reunion in late June sent the internet into a frenzy, and the duo are once again teasing the excitement with another matching photo.
While the previous images only featured two donkeys and the caption "Soon," the newest photo, captioned "Even sooner," previews the actors carrying their shoes as they cross a rocky stream. Paul is noticeably sporting a buzz cut, drawing similarities to his character Jesse Pinkman who spent a majority of the series in the same hairdo. Similarly, Bryan can be seen with facial hair comparable to Heisenberg's beard, only scruffier.
The joint AMC/Netflix project is being billed as a sequel following the BrBa finale. Seeing as Heisenberg — spoiler alert, even if the show ended six years ago — died, the upcoming chapter will most likely follow Pinkman's life post-Walt, and the teacher-turned-meth-chemist will probably appear in flashbacks or visions.
A release date for the project has yet to be announced so stay tuned for more updates.
In other TV news, Eddie Murphy, Seth Rogen and Jamie Foxx will be appearing in the newest season of Jerry Seinfeld's Comedians in Cars Getting Coffee.