Celebrate Mamba Day by Recounting Kobe Bryant's Best Signature Silhouettes
What's your favorite moment?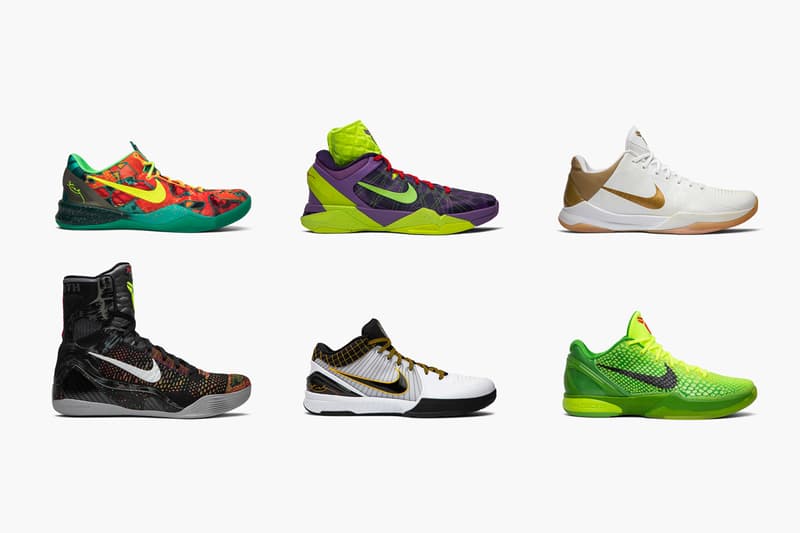 Now a bonafide basketball legacy, Kobe Bryant has been a boundary-breaking player, even at the start of his career. When he retired in 2016, he wouldn't step off the hardwood without leaving fans with one more memorable sports moments, leading the Los Angeles City Council to deem August 24 Kobe Bryant Day.
On the occasion of Black Mamba Day, GOAT has looked into the archives of Bryant's Nike signature series, designed during his tenure as number 24, to show respect for his relentless dedication on the court. Here, the best sneakers from the series, available now at GOAT.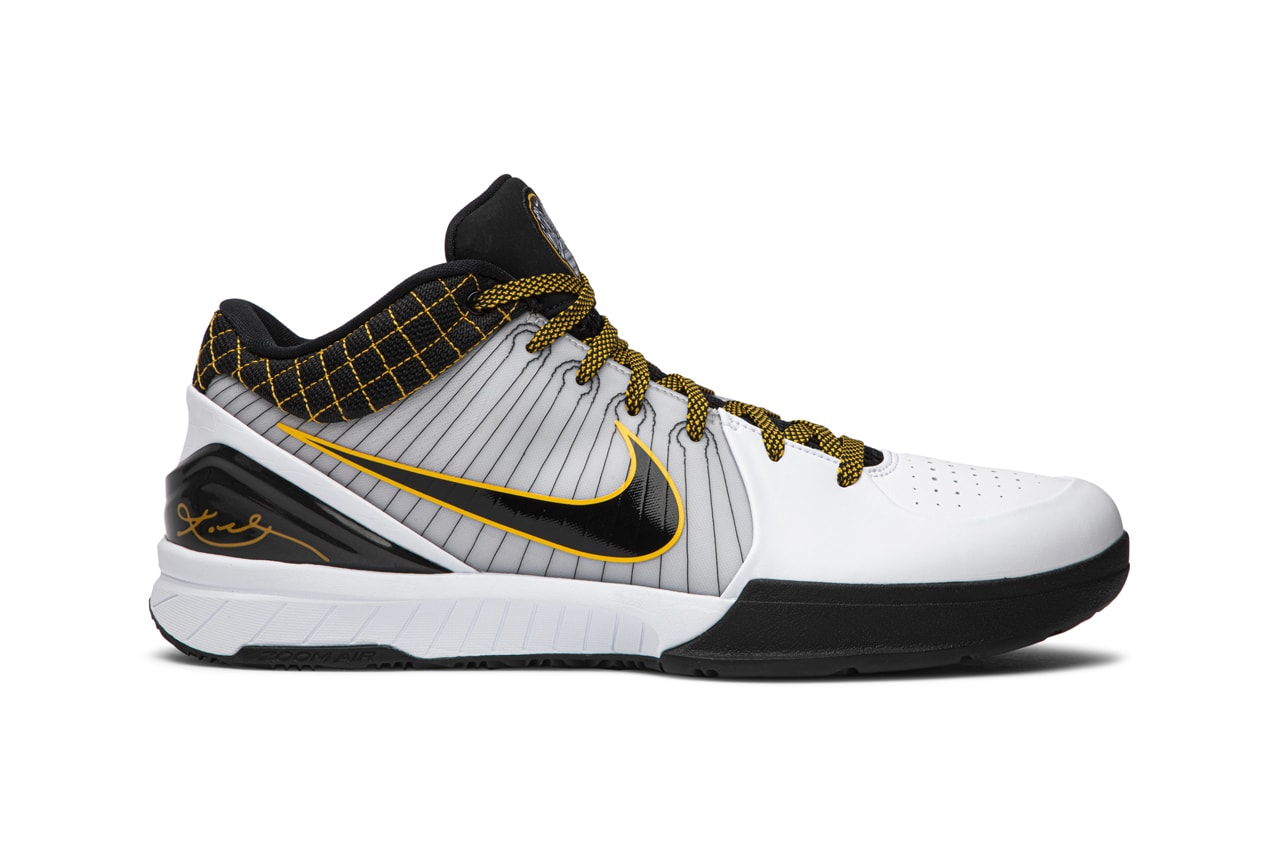 Release Date: May 24, 2019
Lowest Price: $165 USD
The Kobe 4 bucked traditional norms of basketball shoes, arriving in 2009 in a low-cut silhouette. Inspired by soccer cleats, Kobe wanted the most lightweight shoe that still afforded support and movement. Designer Eric Avar delivered on this, utilizing Flywire and different materials for the upper of the shoe while featuring Zoom Air for lightweight cushioning. Brought back in Protro form, the Kobe 4 has emerged in bright new colorways as well as original ones like this "Del Sol" edition.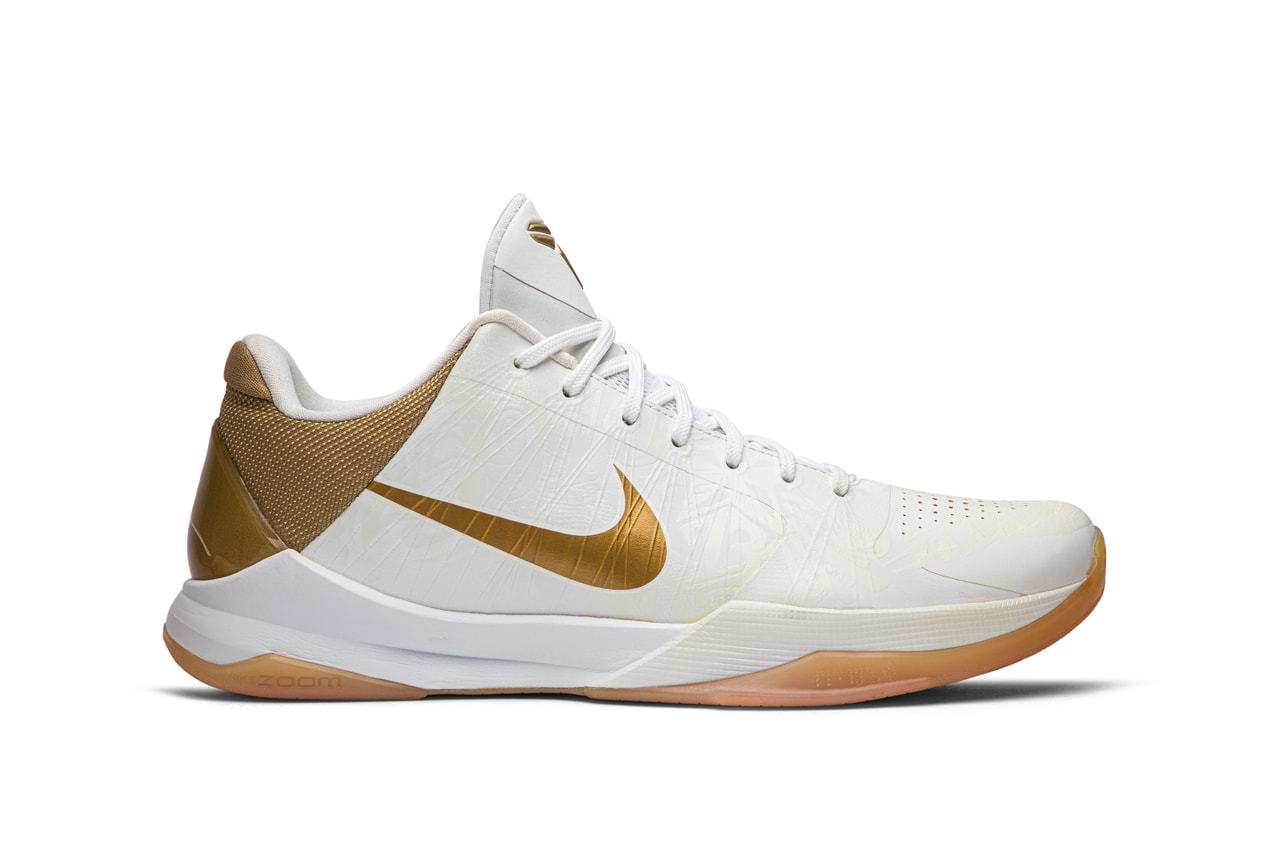 Release Date: August 08, 2010
Lowest Price: $500 USD
Worn by Kobe Bryant during the 2010 NBA Finals, this "Big Stage Home" featured a simple white and gold upper, with subtle tonal graphics around Kobe's career. When the buzzer sounded at the end of Game 7 against the Boston Celtics, it wasn't long before these saw a limited release alongside the "Big Stage Away" color and quickly became one of the most sought after Kobe models in the storied Kobe signature line.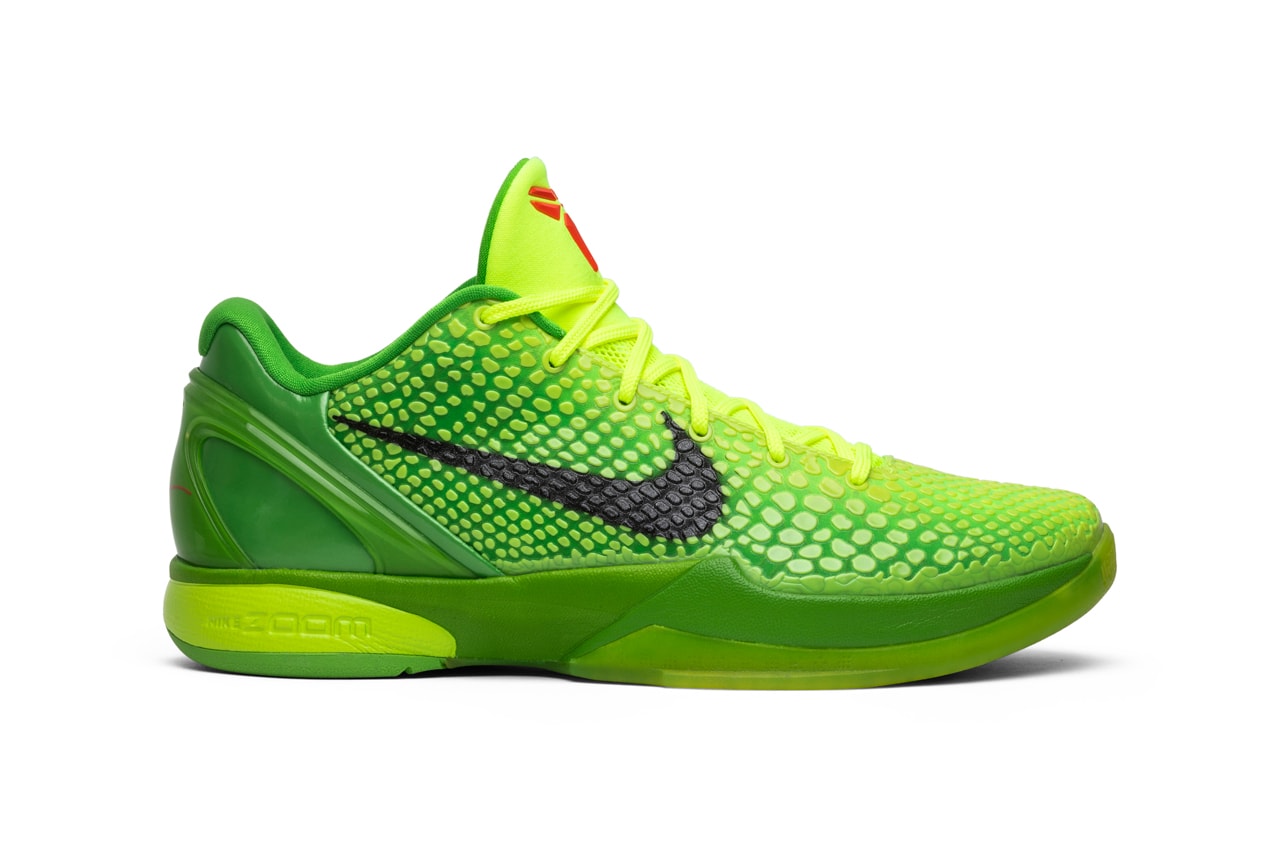 Release Date: December 25, 2010
Lowest Price: $220 USD
While most identify this Kobe 6 as inspired by the Dr. Seuss character, The Grinch, the colorway actually took inspiration from the deadly green mamba snake. Featuring a bright Lime Green upper with a snake-like texture, these were laced up by Kobe on Christmas Day 2010 against LeBron James and the Miami Heat.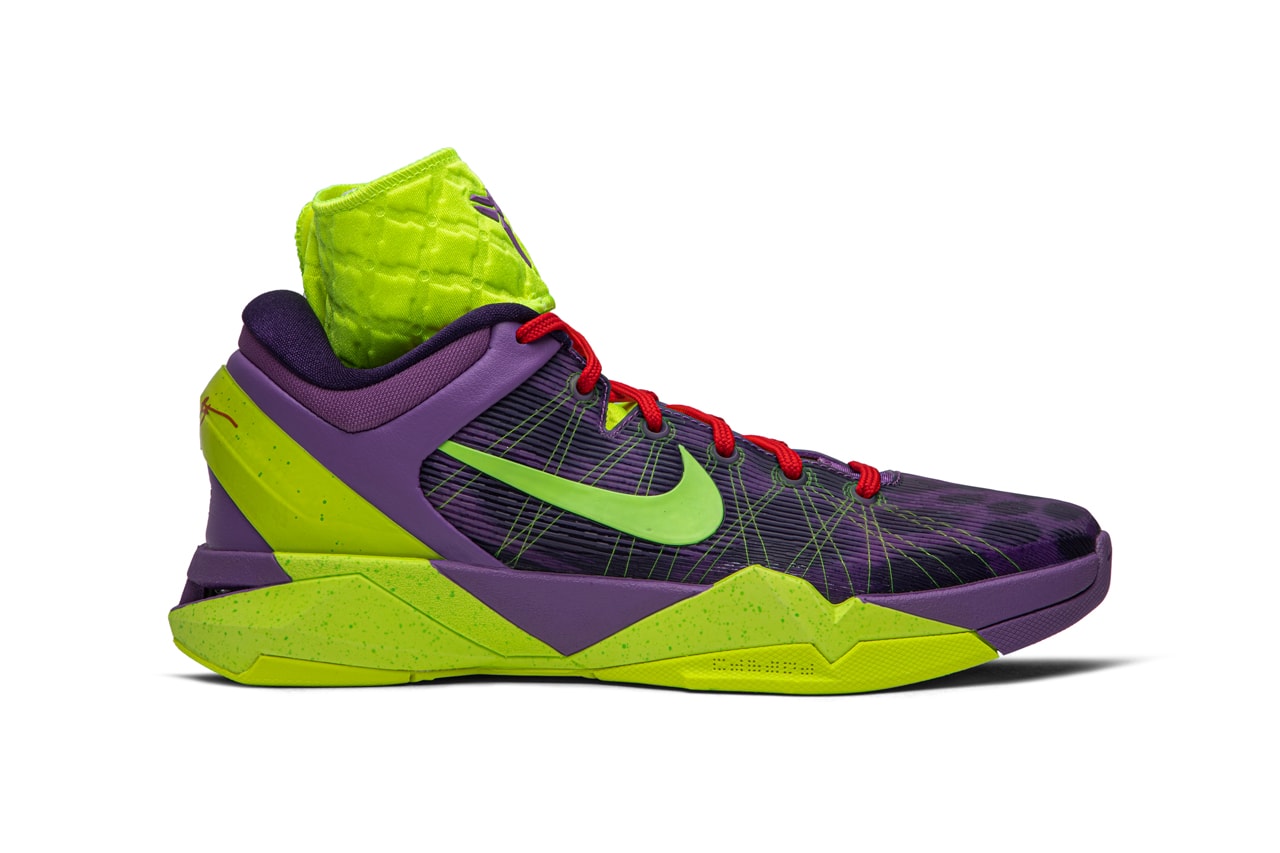 Release Date: December 25, 2011
Lowest Price: $150 USD
The Kobe 7 System showcased a unique customization system, allowing players to wear the shoe the way they wanted. Arriving in two distinct options, each allows the midsole/tongue to be swapped out at any time. "Attack Fast" features Zoom Air cushioning, with a lower cut that hugs the foot while keeping weight down. 'Attack Strong' features a full-length Cushion midsole with a higher ankle cuff for more support. This "Christmas" colorway was seen on the feet of Kobe during the 2011 Xmas Day game, featuring a bright purple Cheetah print with Volt accents.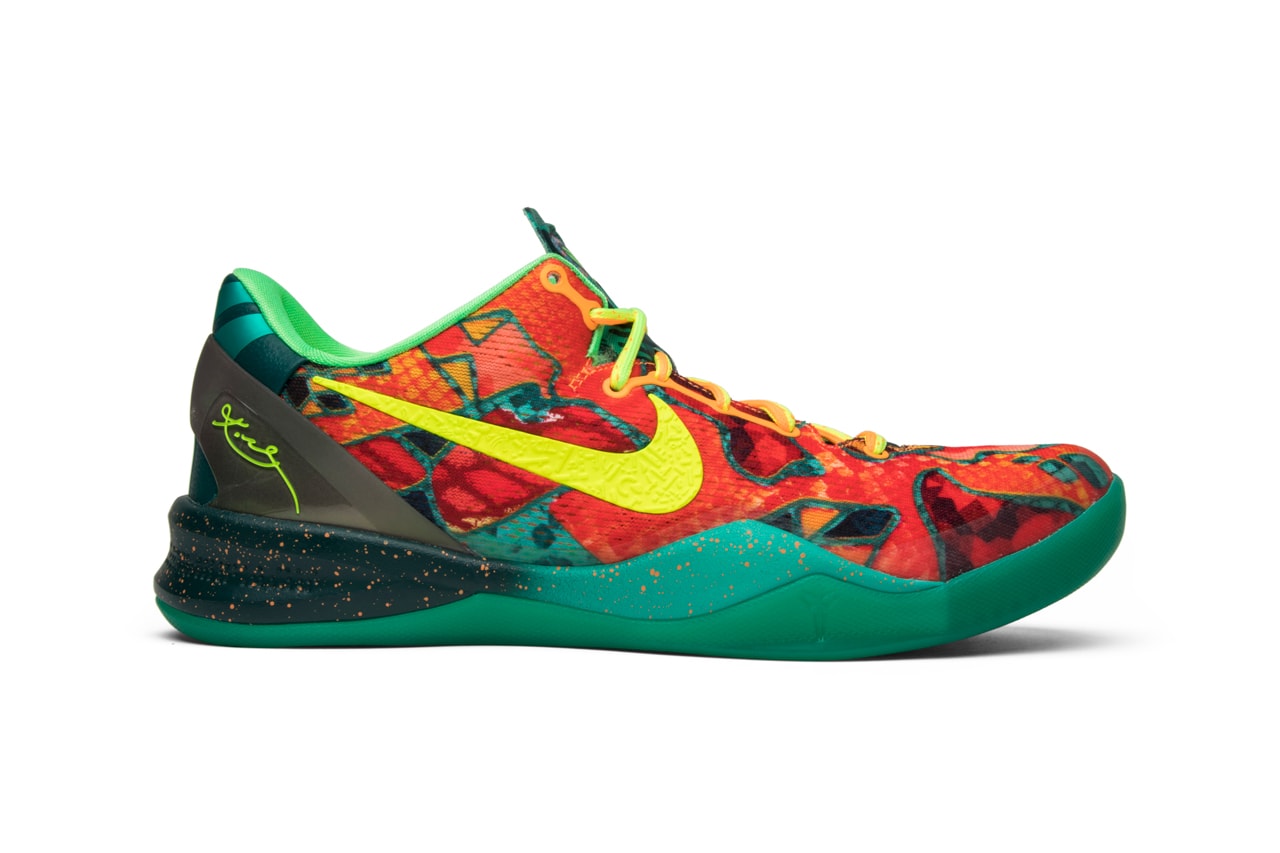 Release Date: December 06, 2013
Lowest Price: $315 USD
Utilizing several Kobe 8 System colorways, the "What The Kobe" takes a little bit from every release and blends it into a new creation. Featuring different left and right sides – materials, colors and designs all mix together to create one of the most memorable "What The…" shoes ever created.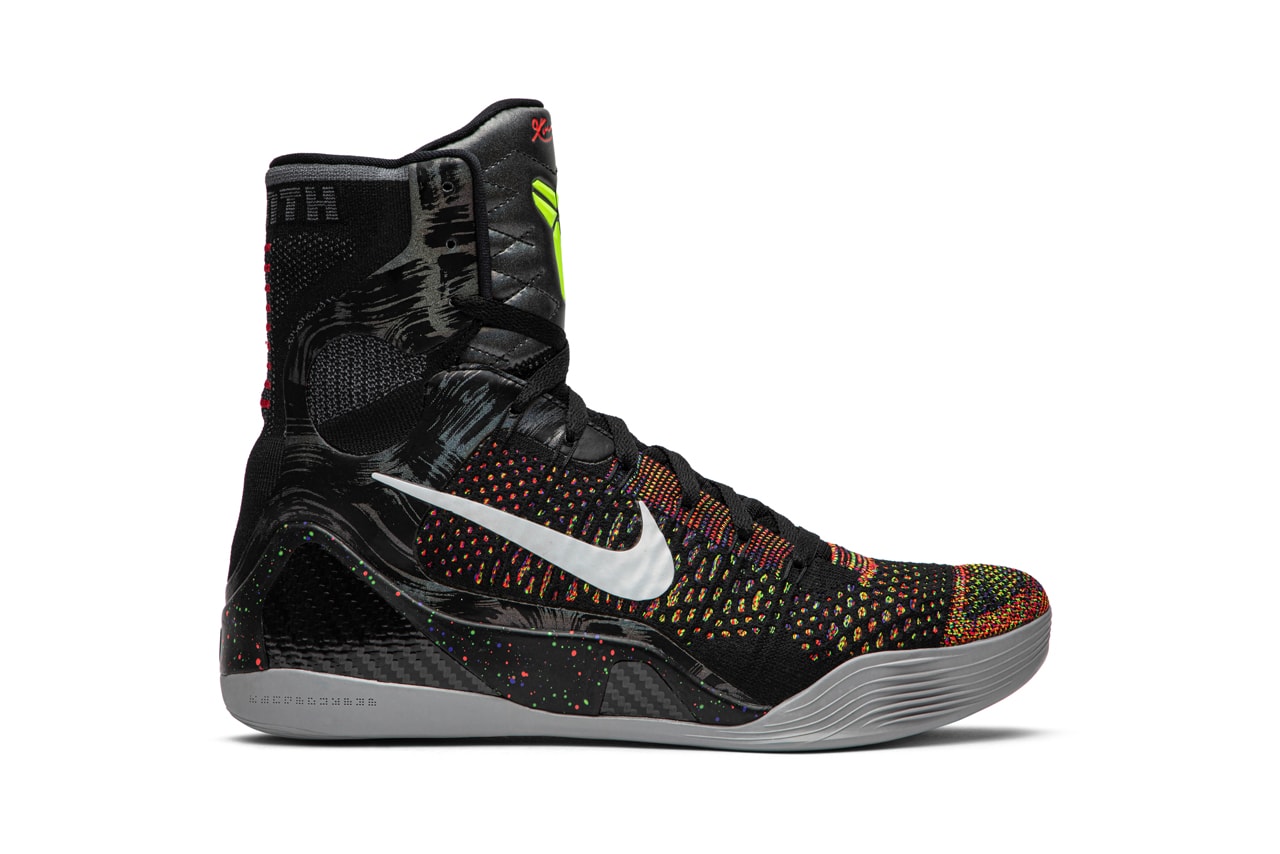 Release Date: February 08, 2014
Lowest Price: $145 USD
Switching it up again, Kobe Bryant opted for a high-cut shoe when talking with Eric Avar on initial designs. The Kobe 9 is the first basketball shoe to feature Flyknit technology, and paired with a Lunarlon insert, became a performance favorite in the Kobe signature line. Each colorway of the Kobe 9 is inspired by different artistic periods, while the "Masterpiece" showcased both the shoe and Kobe Bryant as classic works of art.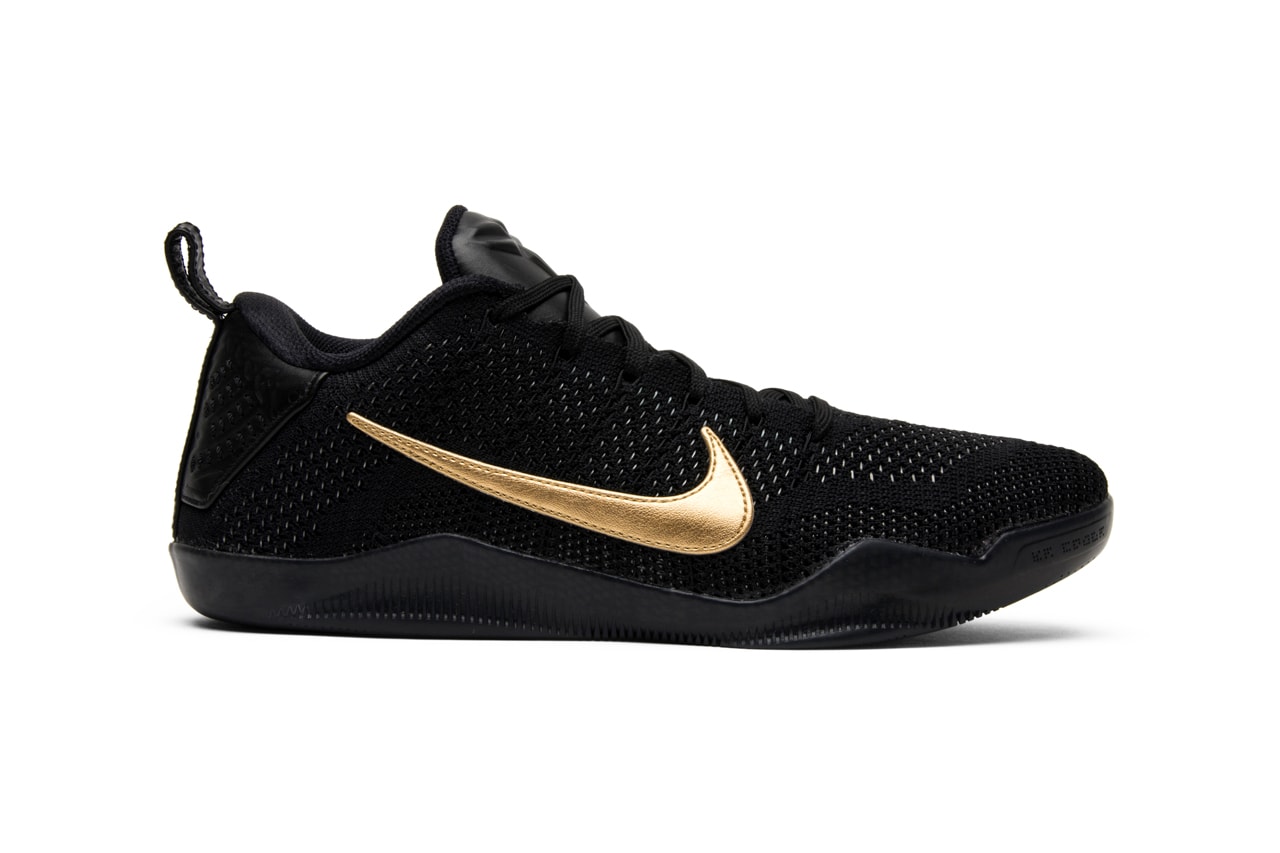 Release Date: March 04, 2016
Lowest Price: $525 USD
The last of the "Fade to Black" pack, which took a look at the entire history of Nike sneakers Kobe Bryant laced up, the Kobe 11 Elite Low "FTB" was worn on the court for his very last game on April 13, 2016. Featuring a black Flyknit upper with a Metallic Gold Swoosh, the Black Mamba provided one last memory notching 60 points, 4 rebounds, 4 assists, 1 block and 1 steal in a win against the Utah Jazz.
To shop these memorable Kobe Bryant signature sneakers and more, head to GOAT's website.