OG Makes History as Winners of 'Dota 2' The International 2019
OG defeats Team Liquid at TI9 to become two-time TI winners.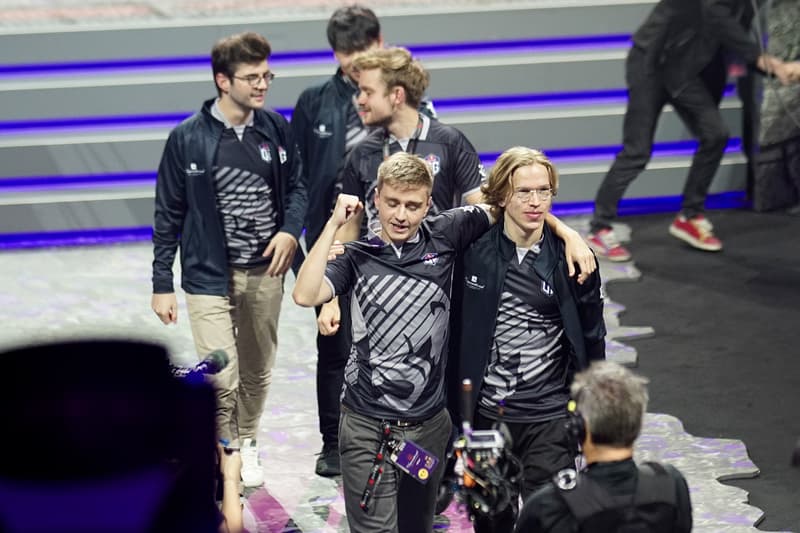 OG is now officially the first-ever back-to-back winners of Dota 2's yearly world championships, The International (TI), taking home a whopping $15.6 million USD, which accounts for 45.5 percent of the total $34.2 million USD TI9 prize pool.
Dota 2 TI, now in its ninth year, is one of the most watched global esports tournaments and, via their developer Valve's in-game crowdfunding program, awards the largest single-event prize pool for the last seven years. Each year, Valve's base developer contribution to TI's prize pool maintains at $1.6 million USD since it started in 2011, making the Dota 2 player base the sole reason for its dominating competition reward — the epitome of a community celebrated game.
Just a few hours ago, OG (consisting ana, Topson, Ceb, JerAx and team captain, N0tail), defeated Team Liquid (consisting Miracle-, w33, MinD_ContRol, GH and team captain KuroKy), 3-1 in a Best of 5 Grand Finals, not only making them the first two-time TI champions, but also the first to hold up the Aegis of the Immortal back-to-back.
The final game saw OG pick Io (ana), Gyrocopter (Topson), Timbersaw (Ceb), Tiny (JerAx) and Abaddon (N0tail), against a Team Liquid draft of Bristleback (Miracle-), Windranger (w33), Omniknight (MinD_ContRol), Earth Spirit (GH) and Chen (KuroKy).
Perhaps the biggest mistake of Team Liquid in game four was not banning Io, which has been dominating this year's championship with a final win:lose ratio of 12:4 — "you can't spell champion without IO!" And it didn't make it any easier that the support-intended hero was played as a carry by OG's position one, ana. Additionally, captain N0tail outwitted Team Liquid's early-game Chen strategy by drafting a position three Timbersaw, played by Ceb, which helped OG drag out the game long enough for ana's Io to get its items.
In the end, the champion-deciding fountain-diving match lasted only 24.45 minutes, with the obvious MVP, Topson, somewhat ironically playing the position two Gyrocopter — the downfall of Alliance. Topson, a Finnish professional Dota 2 player who only recently entered the Dota 2 competitive scene, made serious headlines last year at TI8 with his versatility and dominance. He excels at unconventional heroes like Zeus and Pugna, and is constantly capable of out-of-the-box strategies like his Diffuser Gyrocopter in said last match of TI9, which heavily handicapped Team Liquid's Omniknight and Bristleback.
In 2018, OG became the first team to win TI from an open qualifier. This 2019, they dominated from the start, finishing first in their Group Stage, and maintaining 100% Upper Bracket wins at the Main Event. "They are so far ahead of any other team because of the versatility of their playstyle," said one of the commentators at TI9.
Returning to the winner's spotlight, an emotional OG Team Captain, N0tail, says: "It's too hard to believe and it's too good to be true but it feels good all the same. Thank you everyone for making this possible and I'm an animal apparently!"
TI9 was held on Chinese soil for the first time ever at the Mercedes-Benz Arena in Shanghai, and it was earlier announced that TI10 in 2020 will be held in Stockholm. Click the video below to watch the highlights of the TI9 Grand Finals.
In other gaming news, Sony's leaked playstation 5 dev kit design has been rendered.
Back to back!

We're your The Internationals 2019 champions and double Aegis winners!

No one has ever done that in the history of Dota! #DreamOG #TI9 pic.twitter.com/18Ar8PZkTN

— OG @ #TI9 ?? (@OGesports) August 25, 2019