Japan Prepares For World's First Piranha Ramen
With a broth made entirely from the toothy critter.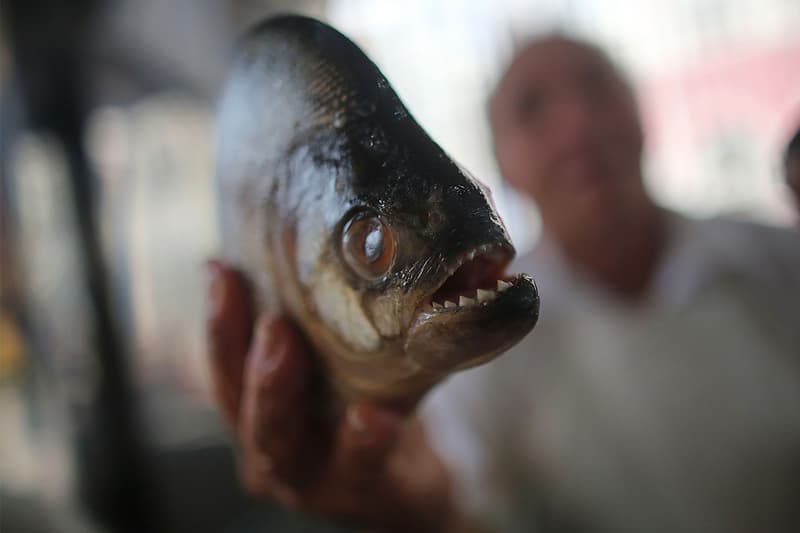 With weird recipes like chocolate ramen popping up in recent years, it might come as no surprise that the maverick dish has once again been experimented with: Piranha Ramen.
A few months back for April Fools' Day, Japanese event creators Holiday Jack thought that it would be a pretty neat idea to circulate a fictional press release advertising the world's first-ever Piranha Ramen. What ensued were a number of angry die-hard ramen lovers expressing how sad it made them when they discovered that it was all a hoax. But in a ballsy attempt to win back its fans, Holiday Jack went down the path of turning the joke into reality. The company ordered 600 pounds of edible piranha, approximately 2,000 fishes, from the Amazon River of South America.
Marking the largest delivery of edible Piranha in Japan, the new ramen will be served with a whole piranha, with a broth made entirely from piranha. According to Holiday Jack, this marks the "world's first 100-percent piranha broth" and will be limited to 1,000 bowls made available during a span of four days in September at the recently opened Ninja Cafe and Bar in Tokyo. The exclusive dish will be available to just 100 customers on the opening day of the event, followed by 300 servings per day for the remaining days.
Piranha Ramen will be available from September 20 – 23 for $28 USD at Ninja Cafe & Bar in Tokyo, Asakusa.
In case you missed it, Olive Garden is set to offer lifetime pasta passes.
Ninja Cafe & Bar Asakusa
Tokyo-to, Taito-ku, Nishi Asakusa 3-27-14
東京都台東区⻄浅草 3-27-14
Piranha #Ramen: a #2019 April Fool's joke… that somehow got real nearly 6 months later. At the Ninja Cafe in #Tokyo, for only 4 days next month. pic.twitter.com/HIIADXWqt1

— DEJAPAN (@DEJAPAN_Global) August 20, 2019