Hasbro Buys eOne for $4 Billion USD, Now Owns 'Peppa Pig' and Death Row Records
Now owning rights to 'My Little Pony,' Snoop Dogg, Tupac, DJ Khaled, and The Diplomats.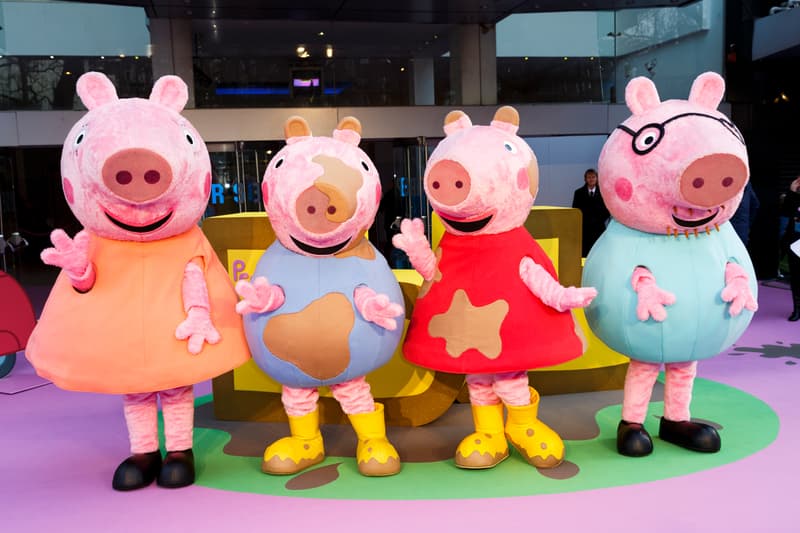 Toymaker Hasbro has acquired studio Entertainment One in a massive all-cash transaction valued at $4 billion USD. The famed studio that brought children's hits Peppa Pig and PJ Masks are helping to bolster the company's growth goals within the infant and preschool sectors.
The move falls in line with much of Hasbro's aims to expand its operations into the realm of film and TV, with Entertainment One's infrastructure spread throughout a variety of markets. Various eOne executives are pitted to join the Hasbro team, as shared by the companies in a joint statement regarding the acquisition, further noting that the studio's kid-centric productions are a main focus of the deal. "Hasbro's portfolio of integrated toy, game and consumer products, will further fuel the tremendous success we've achieve at eOne," shared Entertainment One CEO Darren Throop.
On top of the studio's youthful productions, they also will continue in producing its adult-friendly films and TV shows, which currently include Netflix's Trailer Park Boys, and more.
For more entertainment news, Stranger Things brings business and fandom to small Georgia town.