Japan Introduces Its Latest Food Creation: Chocolate Ramen
"Oishii," or "not for me?"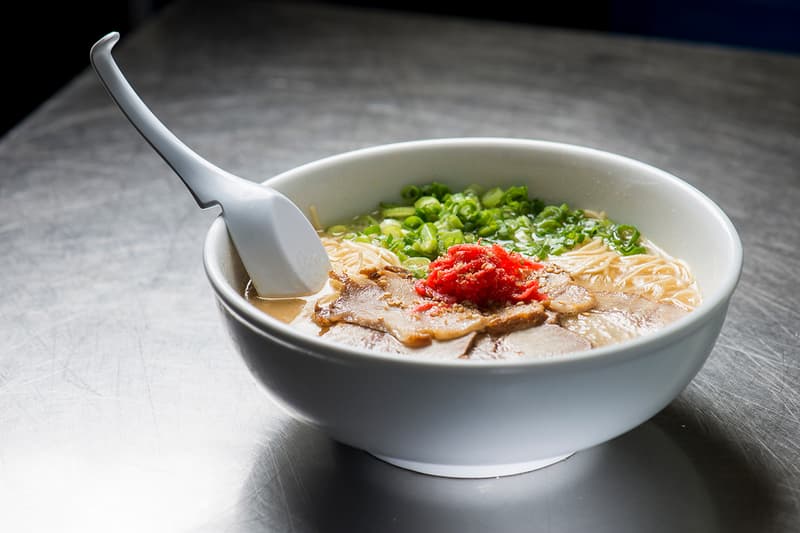 While Japan is no stranger to culinary headscratchers, it's been recently revealed that the latest in Japanese concoctions comes in the form of a bowl of ramen swimming in chocolate.
The bowl of ramen is being offered by ramen restaurant Kourakuen who is releasing the strange sight of noodle delight as a limited time flavor for the month of February leading up to Valentine's Day. Chocolate, in the country of Japan, is highly synonymous for the lover's holiday, where traditionally women exchange the sweet in hopes of securing a relationship with their crush. The restaurant is thus pesenting the menu item as a special version, which combines shoyu (soy sauce)-based broth with a cacao oil additive. In addition, a literal chocolate bar is inserted into the meal for a strong smell and taste of choco. The noodles are priced at 520円 JPY (approximately $5 USD).
How do you feel about the admittedly strange meal? Would it be worth a try, or is it the work of something sinister? Check out the official tweet below and learn also about how nonnative has created the uniforms for ramen chain IPPUDO.
本日から!【新感覚! #チョコレートらーめん 520円(税別) が限定発売!】期間は2月1日(金)~14日(木)迄! 定番の醤油らーめんをベースに、カカオオイルを加えコクをプラス。ほんのりとチョコの甘さが溶け出したスープに生姜が合わさった新感覚のらーめんです!是非お試しください! pic.twitter.com/ADjGXn9xFH

— 幸楽苑 公式アカウント (@kourakuen_pr) February 1, 2019