Jamie Foxx Is Pixar's First Black Lead in 'Soul'
Tina Fey, Questlove and more also star in the studio's upcoming film.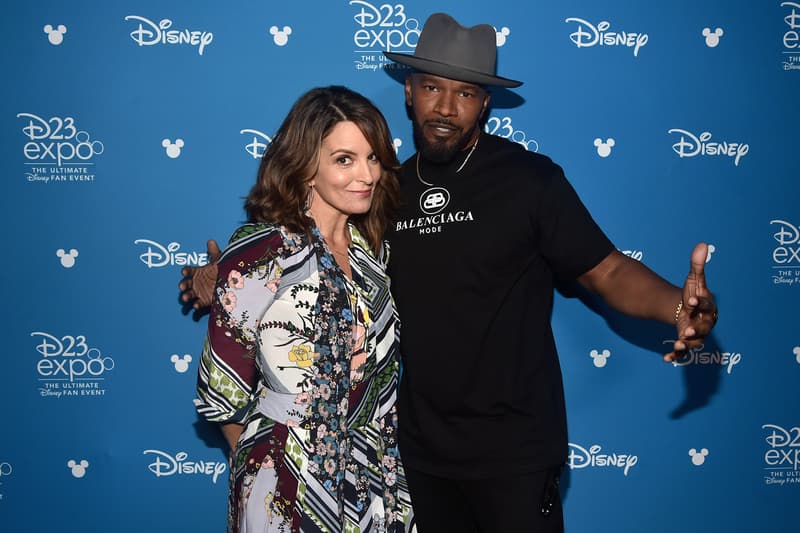 Earlier this summer Pixar announced it was working on a new project titled, Soul. Over the weekend during Disney's D23 Expo, more information about the forthcoming film was shared including Academy Award-winner Jamie Foxx will star as the first black lead for the studio.
Foxx will voice the film's main character, Joe Gardner, a middle school band director with a love of jazz. After numerous auditions, Gardner sees his wish coming true of playing for New York's prestigious jazz club, Half Note. Soon after he meets his untimely death. His soul then separates from his body and goes to the great beyond to a place called You Seminar. Here he meets another soul named 22 and together they are trained until they are ready to "graduate."
Check out the film's synopsis below:
"Ever wonder where your passion, your dreams and your interests come from? What is it that makes you … you? Soul takes you on a journey from the streets of New York City to the cosmic realms to discover the answers to life's most important questions."
The film will also star Phylicia Rashad as Joe's mother, Hamilton's Daveed Diggs plays Joe's nemesis Paul, Questlove will sound off in the film as a drummer named Curly, and Tina Fey is set to voice 22. The film's score will be done by Oscar-winning duo Trent Reznor and Atticus Ross.
Pete Docter (Up, Inside Out) will direct Soul which is set to released on June 19, 2020.
In more entertainment news, here's the first trailer for Star Wars: The Mandalorian.
Just Announced: @iamjamiefoxx and Tina Fey will lead the cast of #PixarSoul, coming to theaters June 19, 2020. Here's a first look at their characters, Joe Gardner and 22, and a new piece of concept art. #D23Expo pic.twitter.com/Ls8JDvOsCe

— Walt Disney Studios (@DisneyStudios) August 24, 2019
The film also features an all-star voice cast (@Questlove, Phylicia Rashad, and @DaveedDiggs), new music from @jonbatiste, and an original score from @trent_reznor and Atticus Ross. #PixarSoul #D23Expo

— Walt Disney Studios (@DisneyStudios) August 24, 2019
Jamie Foxx (@iamjamiefoxx) and Tina Fey from #PixarSoul take the stage at #D23Expo. pic.twitter.com/Jo3ZnYE8Iy

— Walt Disney Studios (@DisneyStudios) August 24, 2019
The cast of #PixarSoul joins the #D23Expo stage! pic.twitter.com/AK8hk6YocK

— Walt Disney Studios (@DisneyStudios) August 24, 2019