Roy Blair Dazzles With New Project 'GRAFFITI'
He also shares his European tour dates.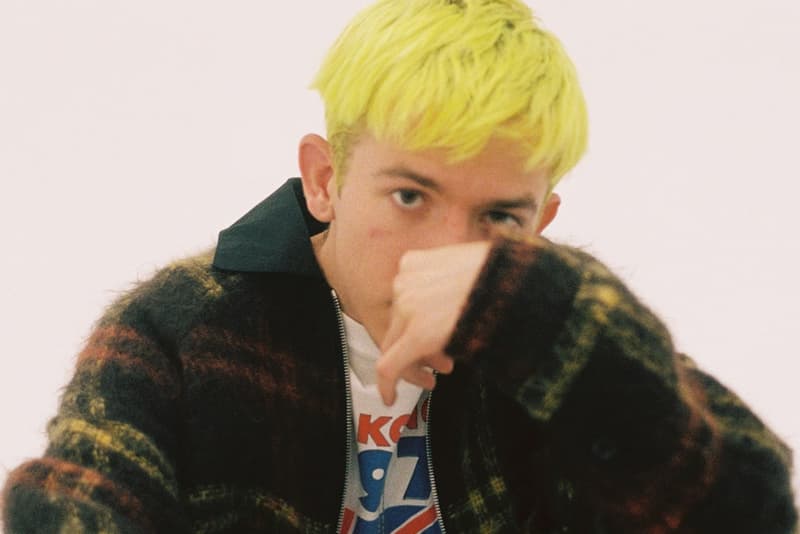 Roy Blair drops his three-song EP, GRAFFITI. The short project follows up the 22-year-old's 2017 album Cat Heaven, including his other achievements such as a co-writing credit on Kevin Abstract's album American Boyfriend and tours. He spoke about the project on Zane Lowe's Beats 1 show. To go along with GRAFFITI, he also will tour Europe this October. Blair just signed a publishing deal with Rick Rubin.
In an interview from earlier this year, Roy discussed moving on from Cat Heaven and leaving LA to record. "I've moved every five or six months for the last two years in LA, but that wasn't enough," he shared. "I grew up here. I made an album here already. At a certain point, I've got to go to a new universe. I can't just be in LA forever. As soon as I went to New York to go record, the music changed for the better.
He adds, "Everything I made last year in LA [after Cat Heaven] I hated. I made all this music. Not like a crazy amount, but a good amount. And I don't like any of it. Then that led to writer's block for months. I can't do the "same album, bigger names attached" game, I have to explore, and sometimes that means physically relocating. How many times can you go to the same coffee shops? I like the idea of being hidden when I'm making music. I'm going to Iceland soon to record because, I don't know, it feels right. Instinctual."
Stream GRAFFITI below.