Best New Tracks: PARTYNEXTDOOR & Drake, Rico Nasty, Roddy Ricch & More
Round out the week with some under the radar gems and must-watch music videos.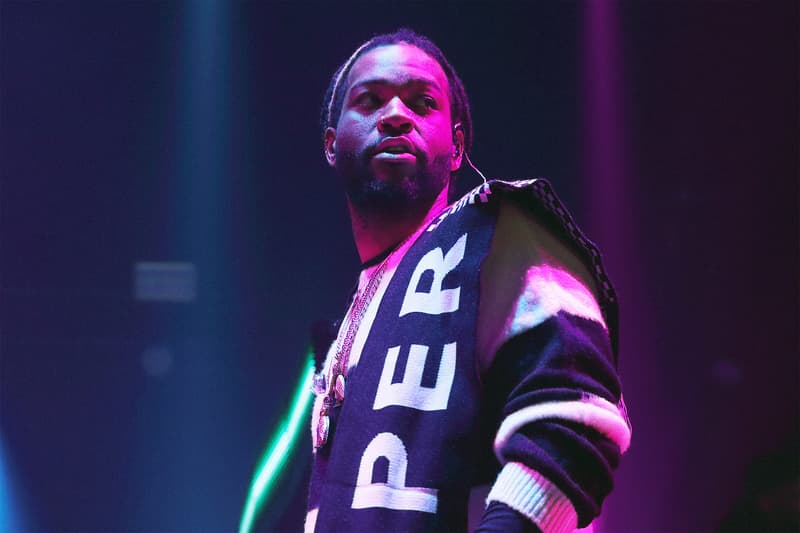 PARTYNEXTDOOR – "Loyal" Feat. Drake
Artist William Child created a funny, science-fiction claymation world for PARTYNEXTDOOR and Drake's undeniably catchy "Loyal" single from PARTY's upcoming full-length project rumored to be titled Club Atlantis and slated for a release later this month. In the visual, the Canadian government enlists PARTYNEXTDOOR to rid Toronto of gigantic Amazonian women who have taken control of downtown and occupied the city for nearly a year. The Toronto singer-songwriter may come to an anticlimactic conflict-free resolution, but it sure is fun to watch.
Rico Nasty – "IDGAF"
Rico Nasty is living her best life. After her incredibly successful 2019 saw the release of her collaborative project Anger Management with Kenny Beats, the 22-year-old rapper enlisted official tour deejay DJ Miles for a dreamlike instrumental with fluttering keys and a contrasting and heavy bass for her new "IDGAF" single. It's Rico's 2020 New Year's Resolution in song form as she plays with new melodies, reminisces on how she got to her current status and finds new ways to make fun of her haters (though at this point, there can't be many left, right?).
Ovrkast. – Try Again
East Oakland's own Ovrkast. has been steadily releasing his original production and raps since 2016 on Bandcamp. Now the 22-year-old known for collaborating with Earl Sweatshirt has dropped his debut album Try Again featuring some notable names like Mavi, Sage Elsesser's Navy Blue pseudonym and Pink Siifu. The project showcases a rapper and producer wise beyond his years. He also leaves you with a parting thought: "This is never over, it's a circle. You just have to remember to try again."
EARTHGANG – "Swivel"
EARTHGANG earned two GRAMMY Nominations for Revenge of the Dreamers III with the collective nod for Best Rap Album and their track "Down Bad" earning a nomination for Best Rap Performance. Now the Atlanta tandem returns with a truly ominous black and white visual offering in "Swivel" directed by Micah Anthony, Chad Tennies, Mac Grant and Caleb Seales. The music video is straight out of a horror film with the only color appearing in the form of red blood drops. A mysterious figure lurks around every corner following adolescents home. It's the figurative loss of innocence in visual form as Doctur Dot and Johnny Venus spit bars about the dangers of growing up in the neighborhoods they came out of.
Liv.e – "SirLadyMakemFall"
Los Angeles by way of Dallas singer-songwriter Liv.e is hard to describe in the best of ways. She effortlessly infuses southern trap influences with nostalgic R&B and the best example is her latest single, "SirLadyMakemFall." Moments feel etched directly out of Texas's chopped and screwed movement while the next harkens back to prime 1990s glimmering pop sensibilities. The Barrington Darius-directed music video put a fitting finishing touch on the release with out of focus camera angles mirroring those shopping mall video karaoke booths. Liv.e rocks full gold fronts, smokes a blunt, and takes off her wig. Live.e's upcoming album Couldn't Wait To Tell You is set to release this April via Real Life.
John Carroll Kirby – "Blueberry Beads"
John Carroll Kirby's resume speaks for itself. He was a major contributor to Solange's When I Get Home and the pianist, producer and composer has collaborated with the likes of Frank Ocean, Blood Orange, Sebastien Tellier and plenty more. "Blueberry Beads" is the first single from his forthcoming album My Garden, set to release April 24 via Stones Throw. Kirby manages to create a soundscape that's incredibly memorable thanks to heavy synths while infusing some jazz through backing piano keys and snare drums. And this is just the project's opener. Stay tuned for more.
Roddy Ricch – "Boom Boom Room"
Roddy Ricch's meteoric rise to fame and to the top of the charts with Please Excuse Me For Being Antisocial has been one of the best ongoing plot lines in hip-hop today. With all of that success comes a larger than life production budget to make his hit songs like "Boom Boom Room" as cinematic as ever. That includes an introductory car crash outside of a strip club, UV-lighting, and finding the time to fit Lamborghinis in that actual strip club. In "Boom Boom Room," Roddy wants his audience to know that he's been on top for a while and that he's also a visionary. With the continual rollout for his No. 1 album including videos like these, the Compton rapper has yet to be proven wrong.
(Sandy) Alex G – "Bad Man"
(Sandy) Alex G's ninth studio project House of Sugar found the indie superstar at his best with minimalist and reflective songwriting about growing older and the wayward path of life. With the new music video for "Bad Man", frequent collaborator Zev Magasis hones in on a fighter in training with lo-fi VHS footage intercut with seagulls, pigeons and plenty of shadowboxing. Somehow the visual still fits the song's overall vibe, too.
The Colleagues – "Red Vans" Feat. Freddie Gibbs
Following the release of his critically-acclaimed second collaborative effort with Madlib, Bandana, Freddie Gibbs has made a victory lap in the form of loosies and singles, first with Oh No for "The Next Day", then by offering up his skillset for producer Ripdee in "Scooter." With "Red Vans", a new collaboration with platinum-selling producing duo The Colleagues, Gibbs continues to showcase that he's truly capable to rap over any beat that's thrown at him.
4Ternity – "Rose Park"
Salt Lake City, Utah's 4Ternity released their debut EP "4Play" with a new visual offering for their single "Rose Park." The project is broken down into a four act story structure to introduce rappers Tay Kew and Lake God while recruiting Blac Youngsta for "Rich." Driving around in a vintage Ford Mustang, 4Ternity takes you around the parts of Salt Lake City that you haven't seen before, complete with a frantic pace, auto-tuned melodies and some CGI roses to harken back to their Rose Park neighborhood for good measure. It's a modern sound and a vocally interesting pairing as Tay Kew and Lake God's styles find the perfect balance.