Rico Nasty & Kenny Beats Are Vexed as Ever on 'Anger Management'
Enlisting Baauer, EarthGang, and Splurge for the project.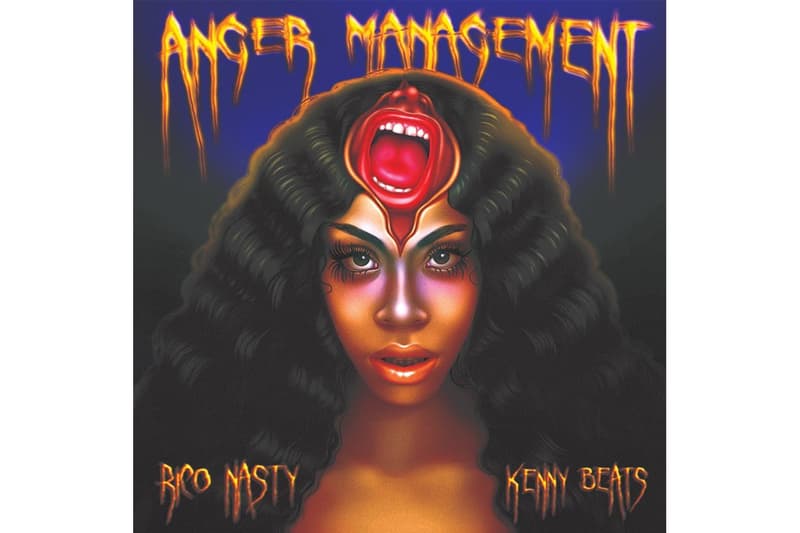 Rico Nasty is angry as ever on her latest collaborative project alongside prodigal producer and longtime friend Kenny Beats. Rico Nasty, who follows 2018's behemoth of a project, Nasty, is keeping up with the rage-filled energy this year, staying true to her signature sound with previously released singles "Roof" and "Sandy," now releasing her first project of the year alongside hard-hitting Kenny Beats.
The new 9-track project highlights the rapper's emphatic DMV flow, filled with a variety of short-yet-powerful cuts that show the best of both collaborators sonic personas. Coming in at just under 18-minutes, the album was completed in just under five days. Combining the talents from talent-filled recruits Baauer, Splurge, and EarthGang, the project fails to disappoint. Tracks like "Hatin" and "Again" relay on nostalgic sensibilities tweaked with modern sound profiling, with the aforementioned track sampling JAY-Z's iconic "Dirt Off Your Shoulder" while the latter takes note of funk-filled basses and melodies, with Nasty upping the ante by singing over the track.
You can stream Rico Nasty and Kenny Beat's Anger Management below.
In case you missed it, Rico Nasty was recently featured on DUCKWRTH's "Life Is a Moshpit."