DUCKWRTH Enlists Rico Nasty & Medasin for "Love Is Like a Moshpit"
The lead single to the idiosyncratic artist's forthcoming EP.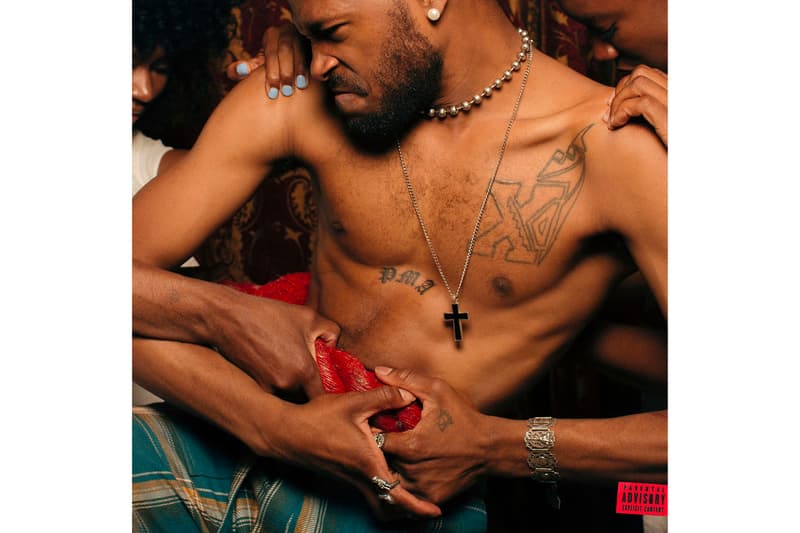 DUCKWRTH is one of those artist's that never seizes to surprise nor amaze – releasing his first full-length album, I'M UUGLY, in 2016, the breakout rapper-songwriter has relished in a uniquely off-kilter persona that prioritizes ingenuity as much as it does quality. In 2017 he released his album's follow-up, An EXTRA UUGLY Mixtape, putting together a variety of collaborative efforts since then including a feature on the Spider-Man: Into the Spider-Verse soundtrack alongside Tayla Parx. Now, as he gears up for his forthcoming The Falling Man EP, the idiosyncratic rapper has unleashed the project's lead single, "Love Is Like a Moshpit" featuring Rico Nasty and Medasin.
Despite the name of the new cut, the track takes on a softer ethos, walking a fine line between R&B and rap through expressing a volatile relationship. DUCKWRTH here excels through an exceedingly catchy chorus, rapping his emotion-filled verse eloquently over Medasin's piano-driven instrumental. Rico Nasty also offers up some softer sensibilities by refraining from rapping, a rare departure from her usual hard-hitting, rage-filled delivery.
You can listen to "Love Is Like a Moshpit" below. DUCKWRTH's upcoming The Falling Man EP drops on May 17 via Republic Records.
For more music news, Kevin Abstract just dropped a visual for "Peach."