Marshawn Lynch Is Reportedly Retiring From the NFL After 11 Seasons
According to league sources.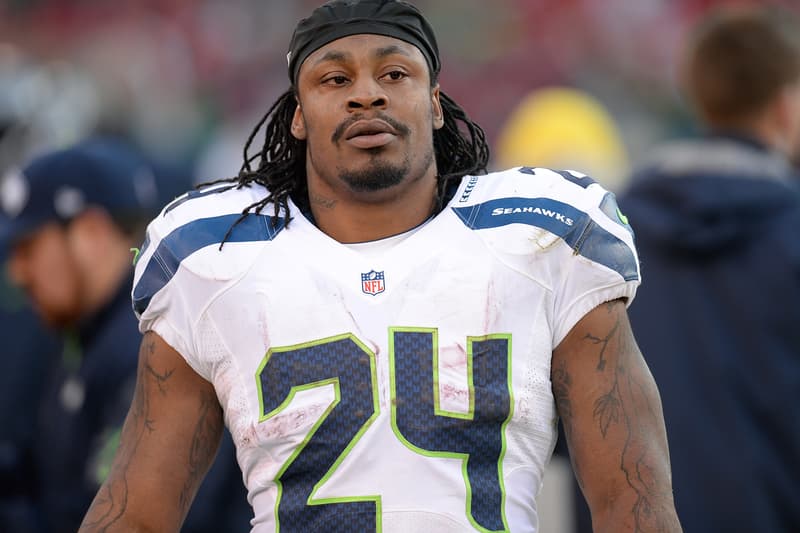 According to ESPN's Adam Schefter, Marshawn Lynch will be retiring from the NFL for good after 11 seasons in the game. Schefter tweeted that "After two seasons playing for his hometown Oakland Raiders, Marshawn Lynch is not planning to play football again, league sources tell ESPN."
It's not the first time Lynch has retired from the NFL. In 2015, after winning the Super Bowl with the Seattle Seahawks, the athlete announced his retirement from the NFL on Twitter with an image of his cleats hanging from a telephone wire. The ex-Seahawks player went on to spend two years on philanthropic work and side projects before rejoining the NFL with the Oakland Raiders, his hometown team.
There's no word from Lynch himself yet, so stay tuned for more updates to come.
In other sports news, authorities have seized $11 USD worth of counterfeit championship and team rings.
After two seasons playing for his hometown Oakland Raiders, Marshawn Lynch is not planning to play football again, league sources tell ESPN.

Now, with the three-day draft kicking off Thursday night in Nashville, the Raiders have one more potential need to address: running back.

— Adam Schefter (@AdamSchefter) April 24, 2019