Best Coast Returns After 5-Year Hiatus with New Album 'Always Tomorrow'
Bethany Cosentino opens up about depression and finally feeling like herself again.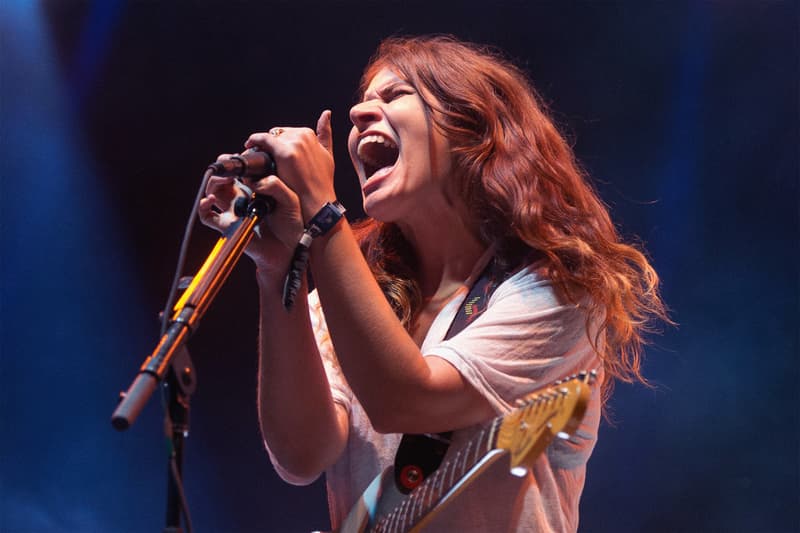 A lot has changed in the decade following Best Coast's 2010 mega-hit Crazy For You. Singer, songwriter and guitarist Bethany Cosentino returns to open up about her journey through the ups and downs of superstardom alongside multi-instrumentalist Bobb Bruno with the band's first project in five years, Always Tomorrow.
The 11-track effort was first announced through the surprise release of "For the First Time", and came with a personal statement thanking fans for the continued support and the turning towards a new chapter with the music video's debut. The standout single "Everything Has Changed" found the Los Angeles, California duo in a takedown of the canned stale studio smiles from late-70's game shows. "Different Light", the intro to the band's fourth studio album, followed, focusing on Cosentino's changed perspectives through the years..
A half-decade after California Nights, Always Tomorrow, Bethany looks back on Best Coast's decade-long journey and recalibrates. She's at her most brutally honest yet, opening up about a serious bout of writer's block, sobriety, and finding herself once again after regaining clarity following years of battling with depression. The album not only tells the story of personal discovery through world tours and dealing with immense fame but also digs deep into heartbreak and finally deciding to not just "give a f*ck anymore.
"All I can really do is put the message out there and hope that people relate to it or hear it and say, 'I hear the difference,'" Bethany told Apple Music in a recent sit-down ahead of the album's release. "I've gone through a lot, I've really worked hard on myself, and I would like to share the story with you. At the end of the day now, I don't really give a f*ck anymore. If this record comes out and people want to say, 'It sounds exactly like all her other records,' so be it, I can't change that, but I really, truly know that this record is different, and I think it stands on its own."
Stream Best Coast's Always Tomorrow project below and in more music news, catch up on King Krule's latest effort as well, with his new LP Man Alive!