Moses Sumney Debuts First Part of Ambitious New Double Album 'græ'
The next installment is slated to release in May.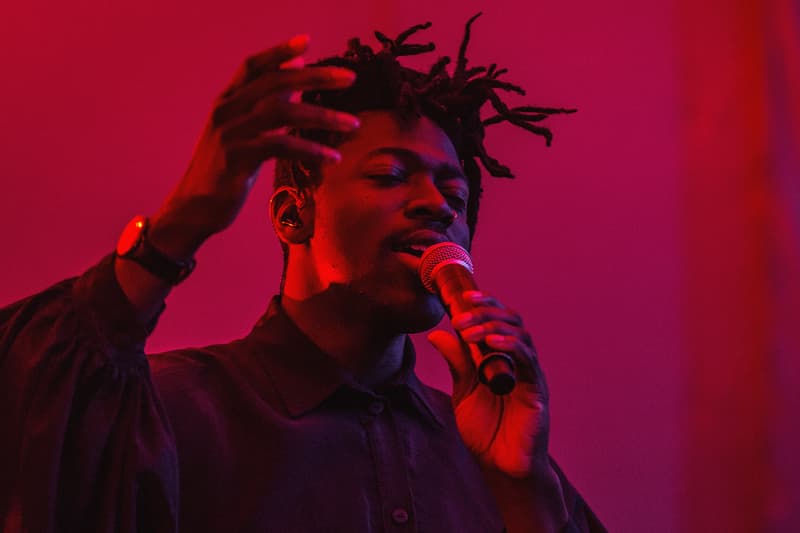 Moses Sumney is a force to be reckoned with. Late last week, the Ghanaian-American singer-songwriter and multi-instrumentalist made his US television debut on The Late Show with Stephen Colbert to perform a passionate rendition of his latest single"Cut Me". Now he's finally delivering the first installment of his two-part project græ, out via Jagjaguwar Records, a conceptual feat self-described a "patchwork about grayness." The second part will officially arrive via streaming platforms on May 15.
Sumney kicked off 2020 with the three track EP Me in 20 Years in which he tapped Daniel Lopatin (also known as Oneohtrix Point Never) and Matt Otto. The short but undeniably sweet record introduced "Polly" (a track also featured here on græ as the first session's outro) and the harrowing and kinetic "Virile" music video where he danced in a meat locker full of decay. "In a post-human world, the last remaining man is caught between Beauty and Brutality's battle to dominate the earth and his body," Sumney said of the visual.
græ is the successor to 2017's Aromanticism and features 20 tracks (12 released today) centered around life's ambiguity. Part of the record digs deep into gender binaries and how life is no longer lived in such certain but instead the hazy situational middle ground. Listen to græ below and stay tuned for part two in the coming months. Moses is currently undergoing his second week of a free residency at the Bootleg Theater in Los Angeles. In more music news,
Moses Sumney græ Part Two Tracklist:
13 Two Dogs
14 Bystanders
15 Me in 20 Years
16 Keeps Me Alive
17 Lucky Me
18 and so I come to isolation
19 Bless Me
20 before you go