Four Buyers on the Biggest Trends to Look out for This Season
SEVENSTORE, Browns, LN-CC & MatchesFashion are here to help.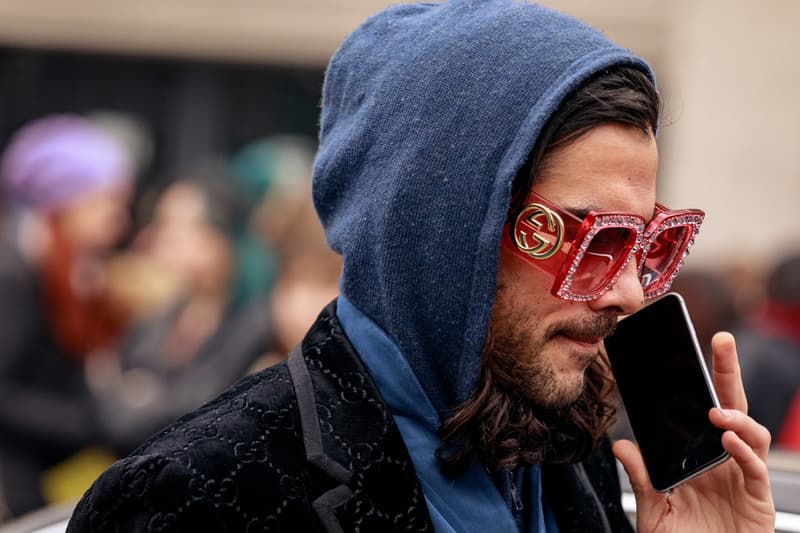 Fashion month is in full swing, with LFW:M, Milan and Paris having already delivered an abundance of standout shows and more on the way from Copenhagen and New York. So far we've been treated to plenty of leather from Martine Rose for FW20, fresh takes on tailoring from A-COLD-WALL*, eccentric and inventive formalwear from Louis Vuitton and an eclectic examination of masculinity from Gucci.
For now, the world awaits New York Fashion Week, but the industry's buyers are taking no rest to stay one step ahead of the competition. To find out what the top menswear buyers are actually excited about this season, we spoke to MatchesFashion's Damien Paul, SEVENSTORE's Mark Macdonald, Thom Scherdel of Browns and Reece Crisp of LN-CC. To Find out what else they had to say about the upcoming trends, what they think will die, who to keep an eye on and much more below.
What were the best things you saw this season?
Damien Paul, Head of Menswear, MatchesFashion:

I thought Craig Green's show in Paris was a lovely standout moment, great to see a British designer in Paris receiving rapturous applause. I also thought Jonathan Anderson's Loewe was strong, directional and brilliantly executed. And the same goes for Rick Owens — a singular, ever-developing mix of goth and glamour.
Mark Macdonald, Buying Director, SEVENSTORE:

Raf Simons, Homme Plisse Issey Miyake and on a more technical element, And Wander for pants and outerwear. Li-Ning for footwear.
Thom Scherdel, Menswear Buyer, Browns:

Show-wise I thought Casablanca had the most to offer. They do playful luxury very well and as a strong "resort" brand I thought their very obvious transition from beachwear to skiwear was actually perfect. It felt like more of the same from a lot of brands and actually there isn't necessarily anything wrong that, Alyx, Bode, Raf and Craig Green have never really diluted the ethos of their brands and actually produced much better collections for it. 
Prada being Prada made you feel like your whole wardrobe is now completely out of date and Kim Jones continues to exemplify the amount of work and detail that can be put into a real headline runway show with Dior, albeit with slightly greater resource.
Reece Crisp, Head of Buying & Creative, LN-CC:

The Marni show was a real highlight, and I love that they produced a "show" collection with the focus on direction and message. Yohji was the same but different, I don't know how he does it. My jaw was on the floor for some of the exits. Doublet with their first show didn't disappoint, the collection was great, and the way it was presented, memorable.
"I think FW20 will see sneakers lose a bit of ground to shoes and pave the way for a more equal future in seasons to come."
What trends did you notice that you'll be stocking?
Damien Paul:

I think the one thing I can safely say you will find on MatchesFashion this autumn is a big, statement boot. They were everywhere including knee-high versions and it's really refreshing to see the continued return to a leather shoe/boot after a decade of sneakers.
Mark Macdonald:

The outdoor trend, but in a fashion context [that] remains a key area for us. Military-inspired garments and softer fabrics are also starting to come through and we've represented this across a number of our brands. Understated and oversized luxe knitwear from Acne, Dries, Undercover also shone through.
Thom Scherdel:

Outerwear is getting smarter — more macs, tailored jackets and trenches were seen than technical hoodies and sports jackets. Pastel colors for tops and bottoms were everywhere as well as full block-colored pieces used to accent looks, rather than pop details and trims. Exotic animal prints like stingray, and intricate hand-painted leopards alongside made up prints. And everyone's obsessed with safety pins a la Raf, Kim and Virgil.
Reece Crisp:

Boots were prominent everywhere, so we will have a focus here for sure. Across a Chelsea and a lace-up, the defining feature is that they are workwear [or] military-inspired. Tailoring is also something we have bought more into this time around with a lot of brands smartening up their offer. We have bought into more directional fits as opposed to classic shapes.
Which trends will fall off this year?
Damien Paul:

There is a definite move away from the branded sportswear influence.
Mark Macdonald:

Head-to-toe technical is already beginning to fade out with washed and natural fabrics coming to the fore.
"For us, it's all about storytelling and impact."
Thom Scherdel: We are starting to see the erosion of sneakers being the singular biggest trend in menswear, the tastemakers are still perpetuating a desire for hard shoes and casual boots and we are slowly (very slowly) starting to see this come to fruition. I think FW20 will see sneakers lose a bit of ground to shoes and pave the way for a more equal future in seasons to come.
Reece Crisp: Things are smartening up, so I think we'll see a shift from oversized silhouettes into more fitted shapes.
What do you think consumers want but is not currently available?
Damien Paul: There are certainly standout runway pieces from Craig Green, Loewe, Raf and Rick Owens which are not only desirable but I'd say collectible. 
Mark Macdonald: That's the impossible question! On a thought-provoking level, one worthwhile route would be full visibility of all brand sustainability in the industry. On a product route how about Raf Simons re-releasing his top 10 archive pieces!
Thom Scherdel: Sensible pricing and sustainability.
Reece Crisp: More choice with regards to sustainable fashion brands.
How do you think retailers can differentiate themselves with their choice of products?
Damien Paul: I think it is about having a specific point of view both in terms of buy and across all content channels. At MatchesFashion we are known for our support of emerging talent and our customers are very embracing of new trends.
Mark Macdonald: It's how you bring a product to market and the way you tell the story. At SEVENSTORE, we try to focus on key trends and aim to communicate them in a relatable way to our consumers.
Thom Scherdel: The world is a small place these days and the demand is so focused on a few brands so it is getting harder to rely on just edits to make your store stand out on the global scene. For us, it's all about storytelling and impact. We pick brands we can work with on producing exclusive capsules and create really good content to help us tell our own story.
Reece Crisp: At LN-CC we have a focus on selecting items others aren't. We don't start our appointments asking for the best sellers. Of course, we add a commercial element to each of ours buys, but the direction is what we crave. We also have a number of initiatives that we will be rolling out this year with a focus on sustainability that will complement our Conscious offer. Our aim is to get all our brands and partners on board with at least one of our many projects.
Which newcomers will you be spotlighting?
Mark Macdonald: I'll tell you in a month's time. There was an abundance of interesting new product from a global stable of brands.
Thom Scherdel: I think Pariah [Farzaneh] finds a nice balance with real conceptual design integrity and commercial acuteness. She for me is the savior of London Fashion Week and someone who I think has a real bright future. Ahluwalia Studio and Bianca Saunders also brought some amazing energy in their own unique way.
Reece Crisp: ERL is one we are particularly excited about. CamperLab is a highlight. Eden Power Corp is new for SS20. Y/Project x Canada Goose — epic.