The Expansive Offering of "Family Restaurants" Inspires DOUBLET's FW20
Featuring a diverse cast of different races, genders and body types.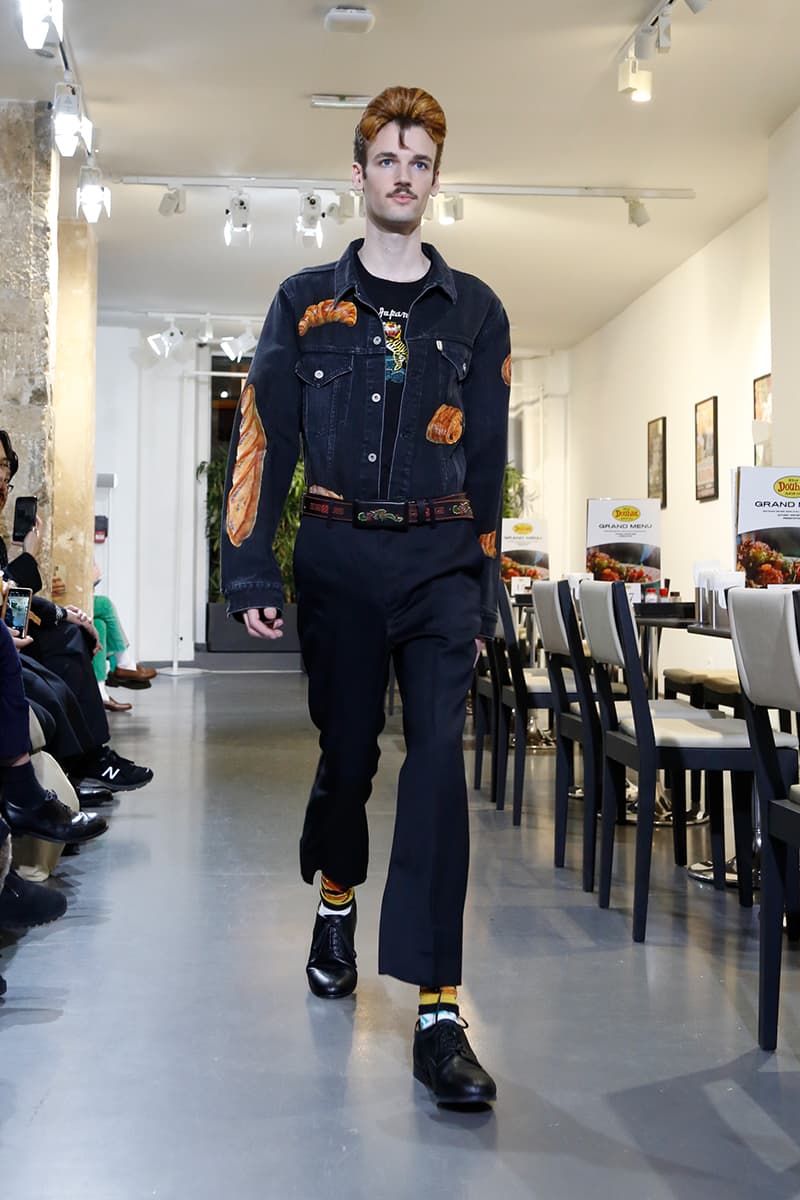 1 of 26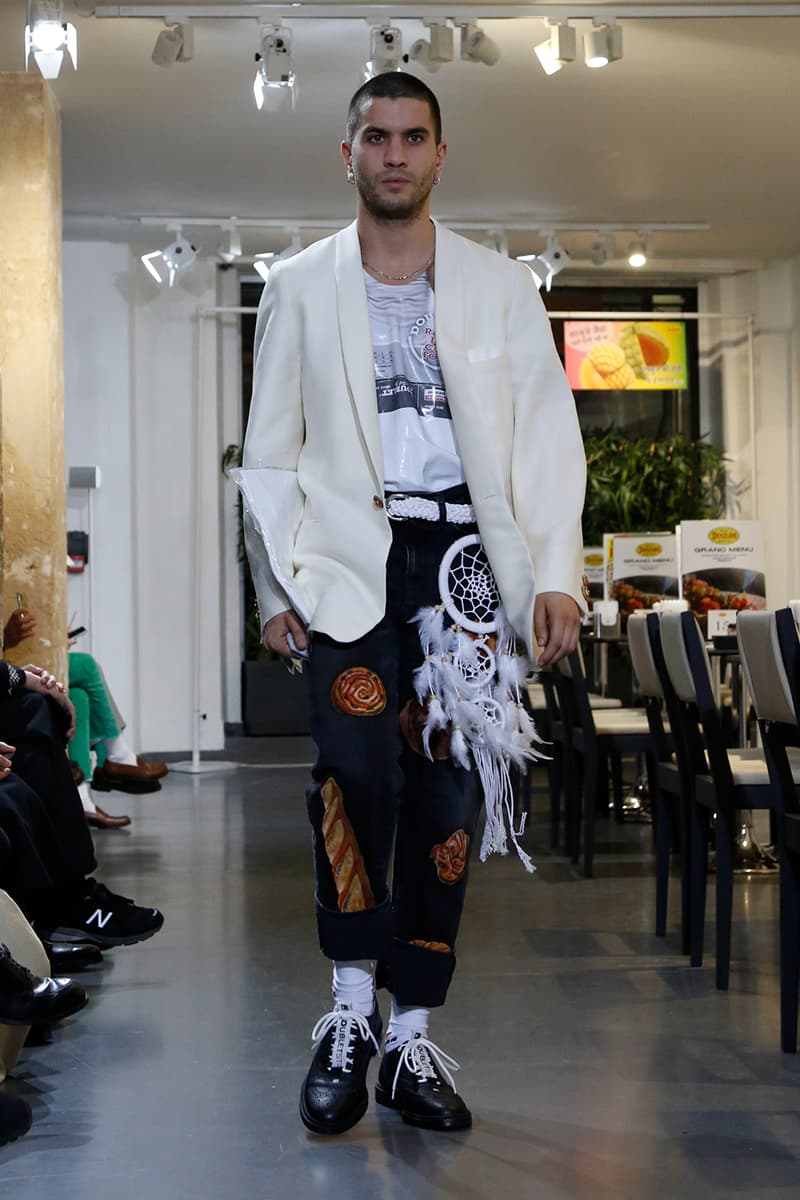 2 of 26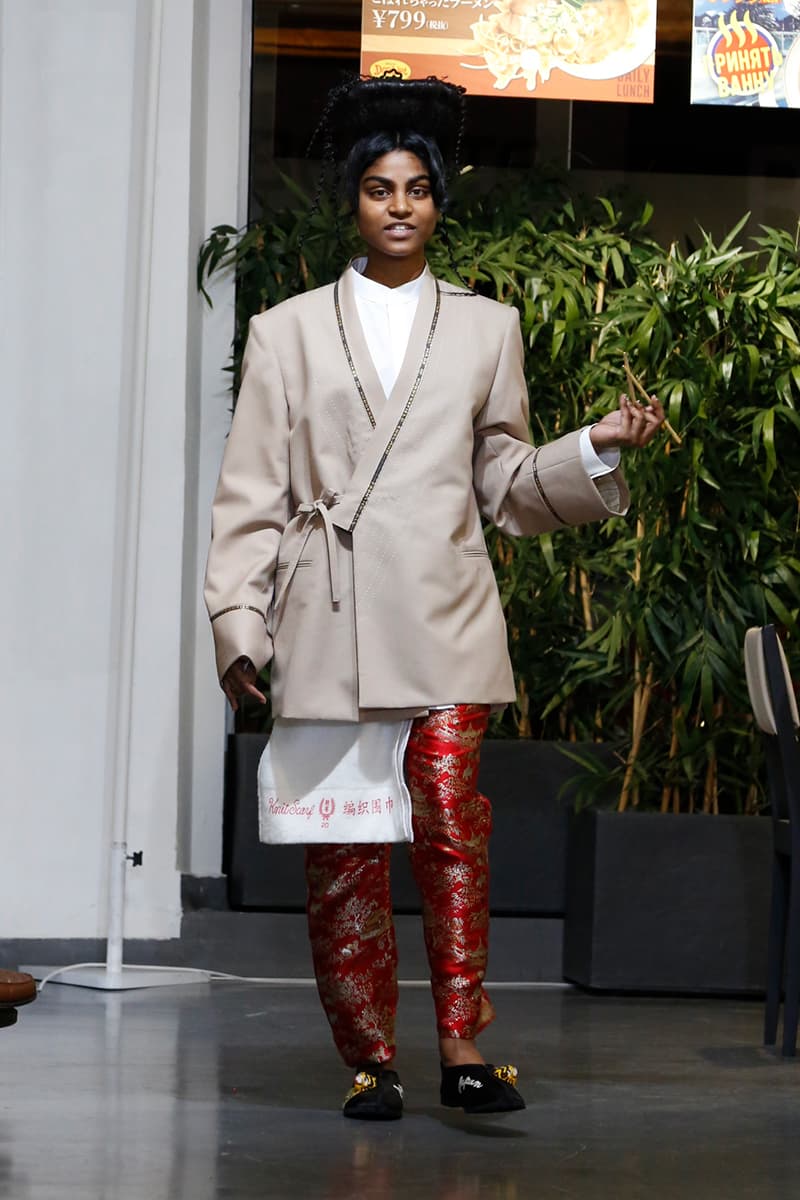 3 of 26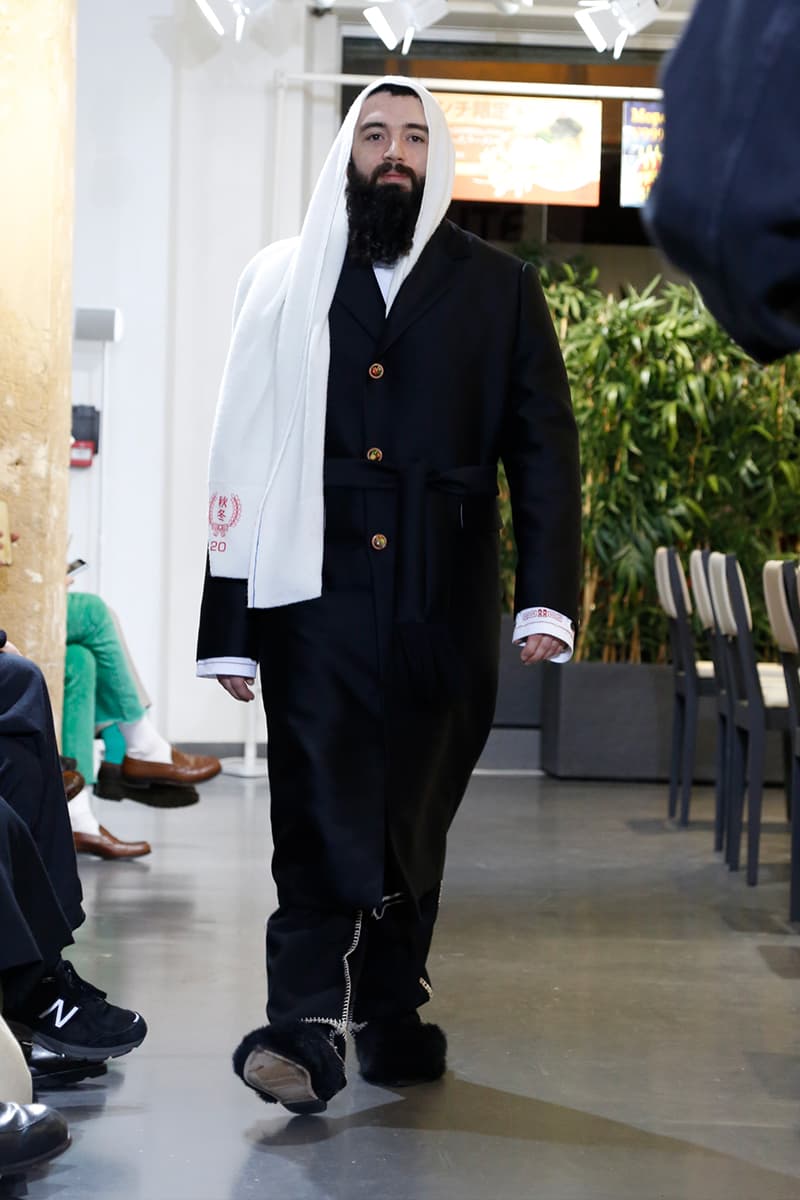 4 of 26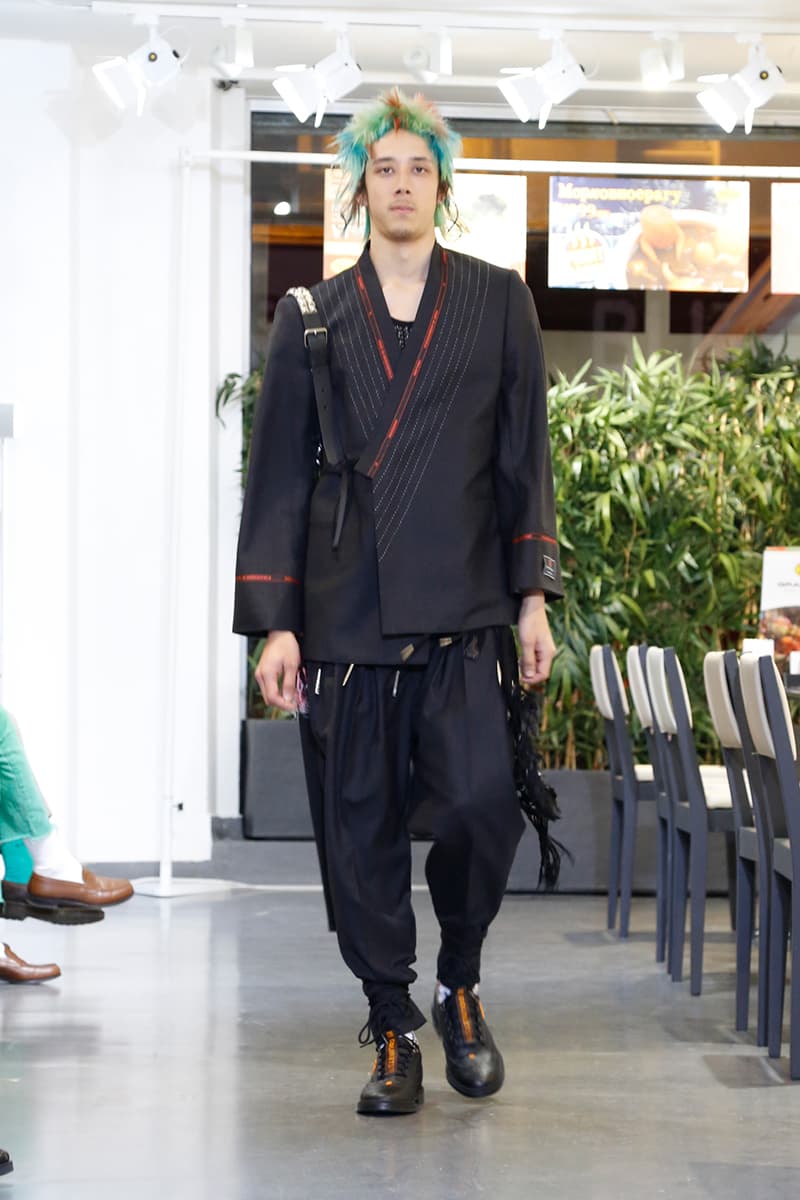 5 of 26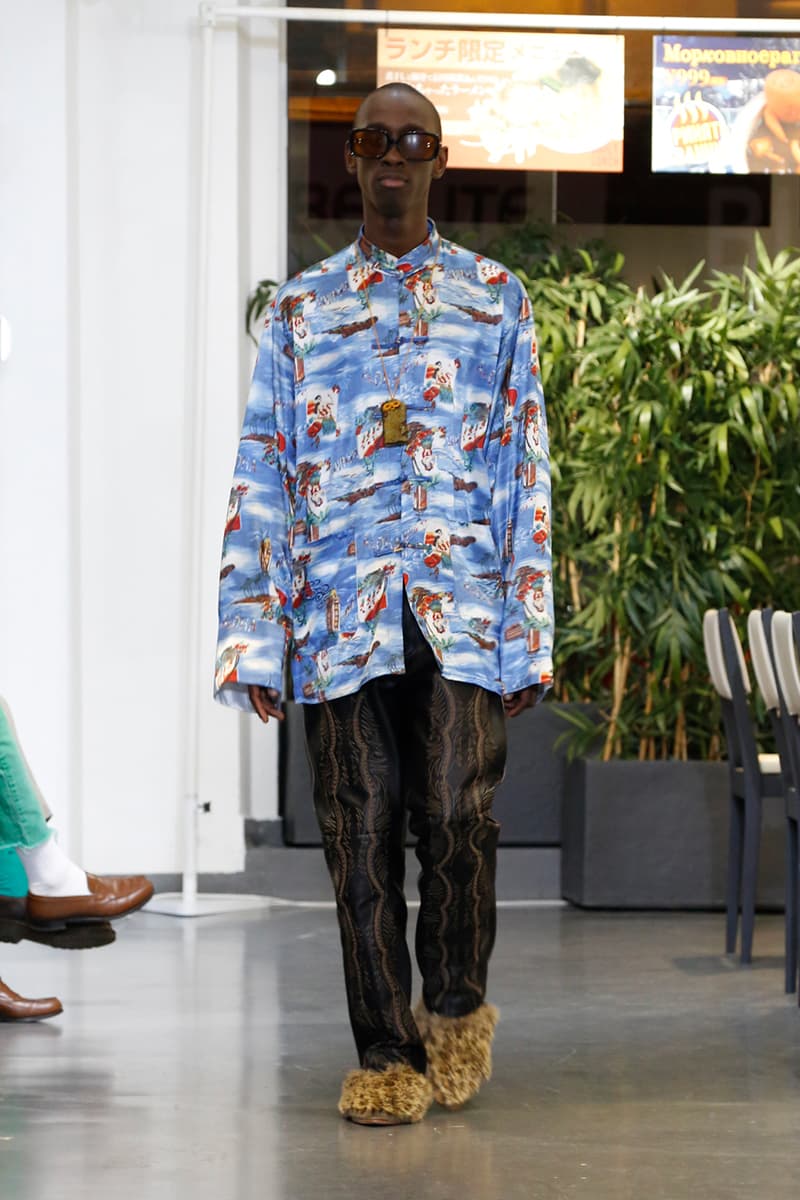 6 of 26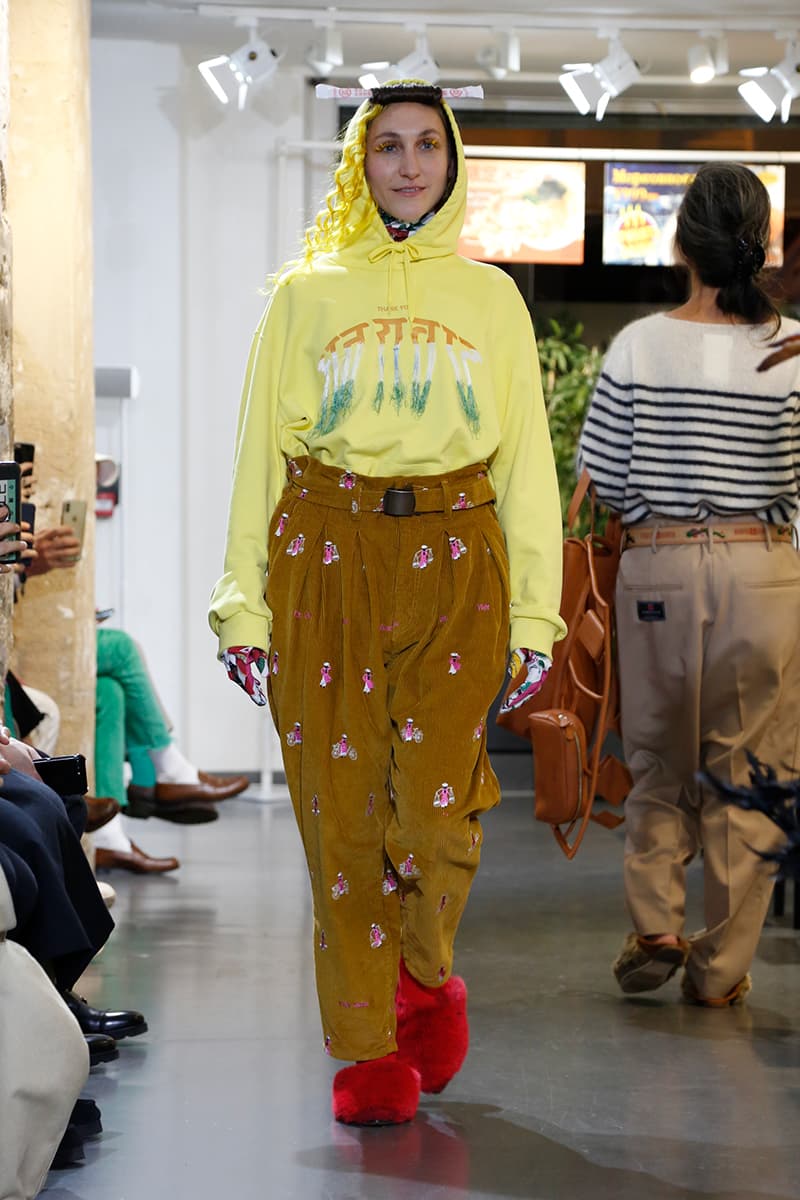 7 of 26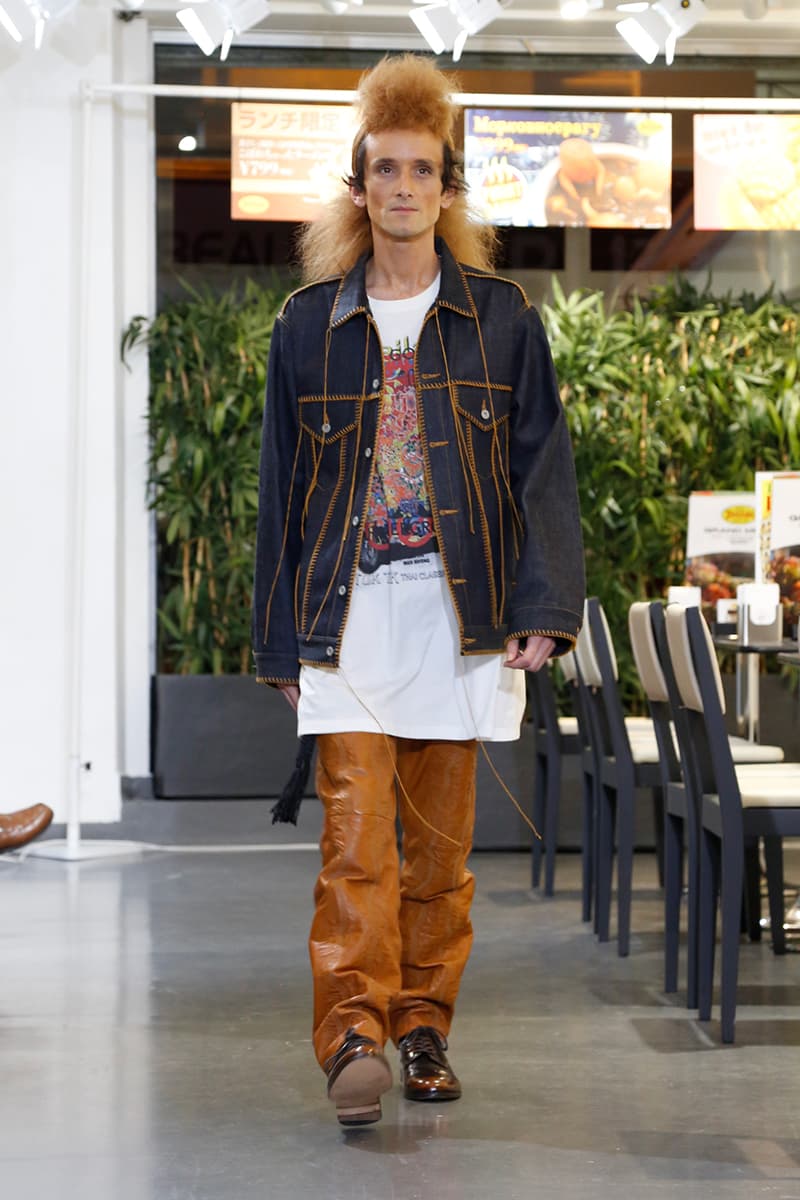 8 of 26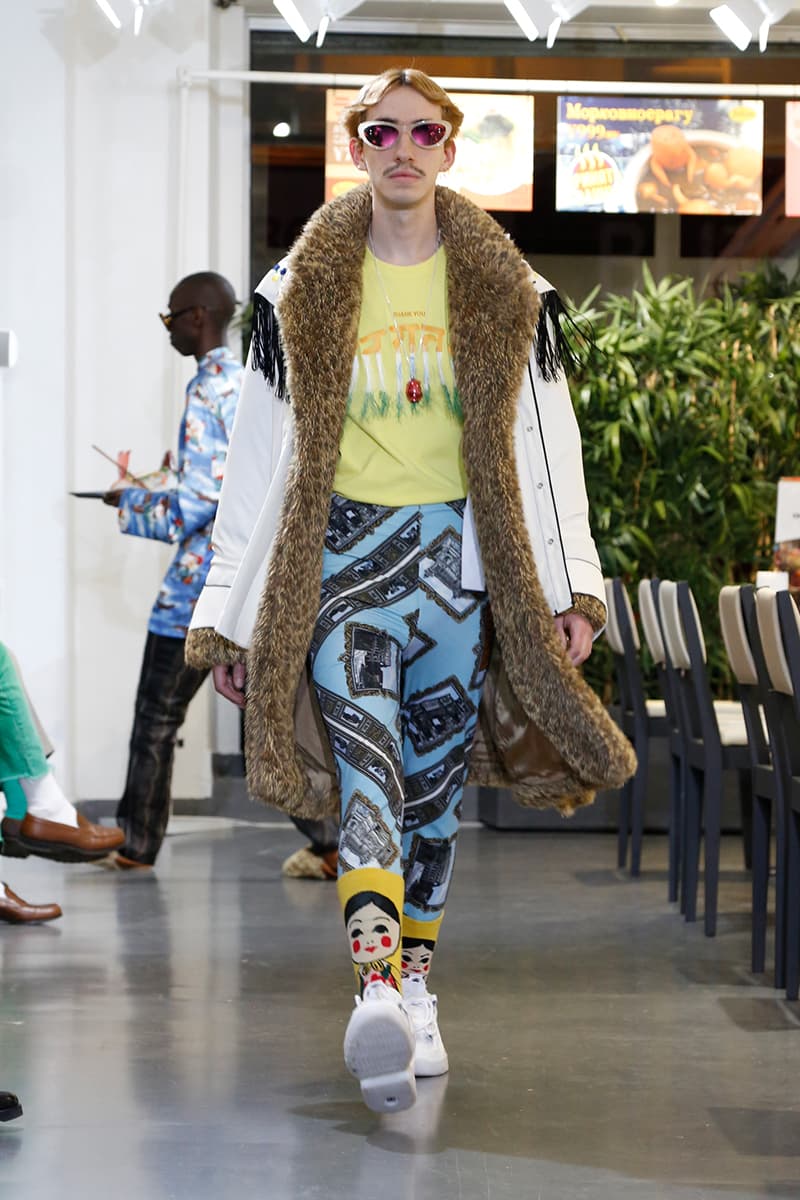 9 of 26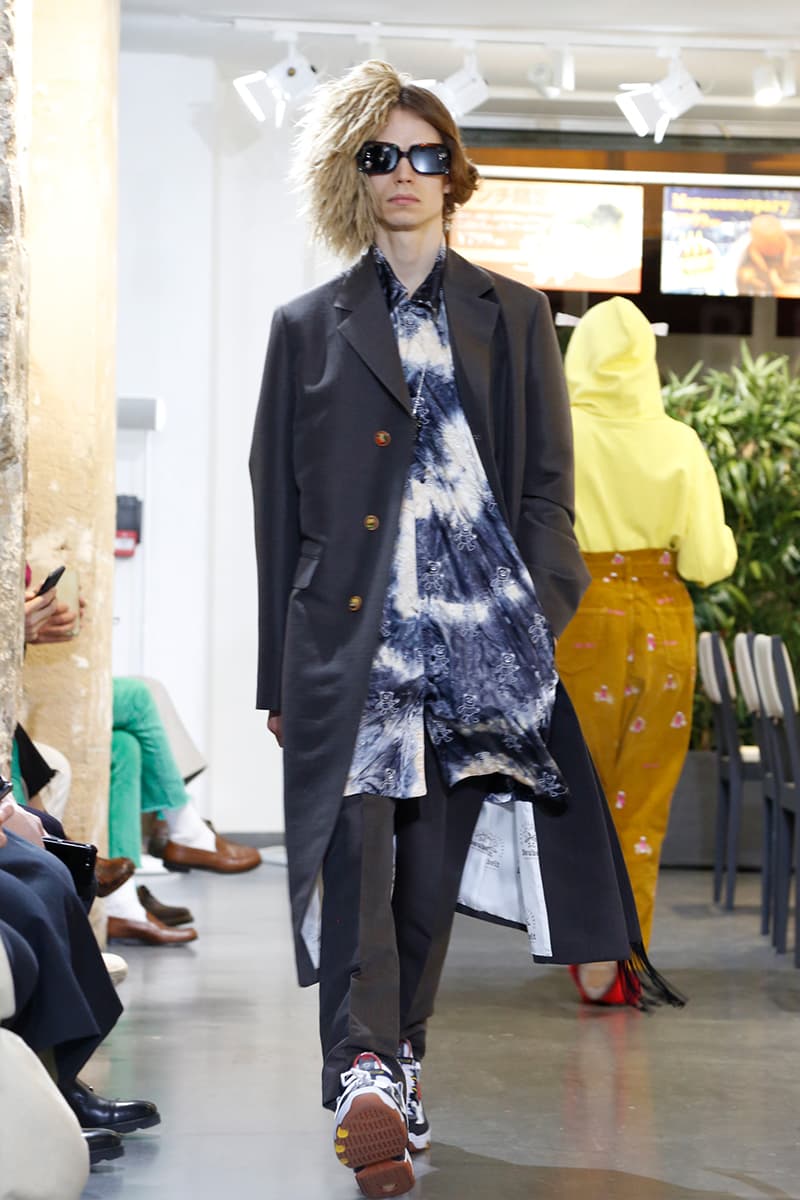 10 of 26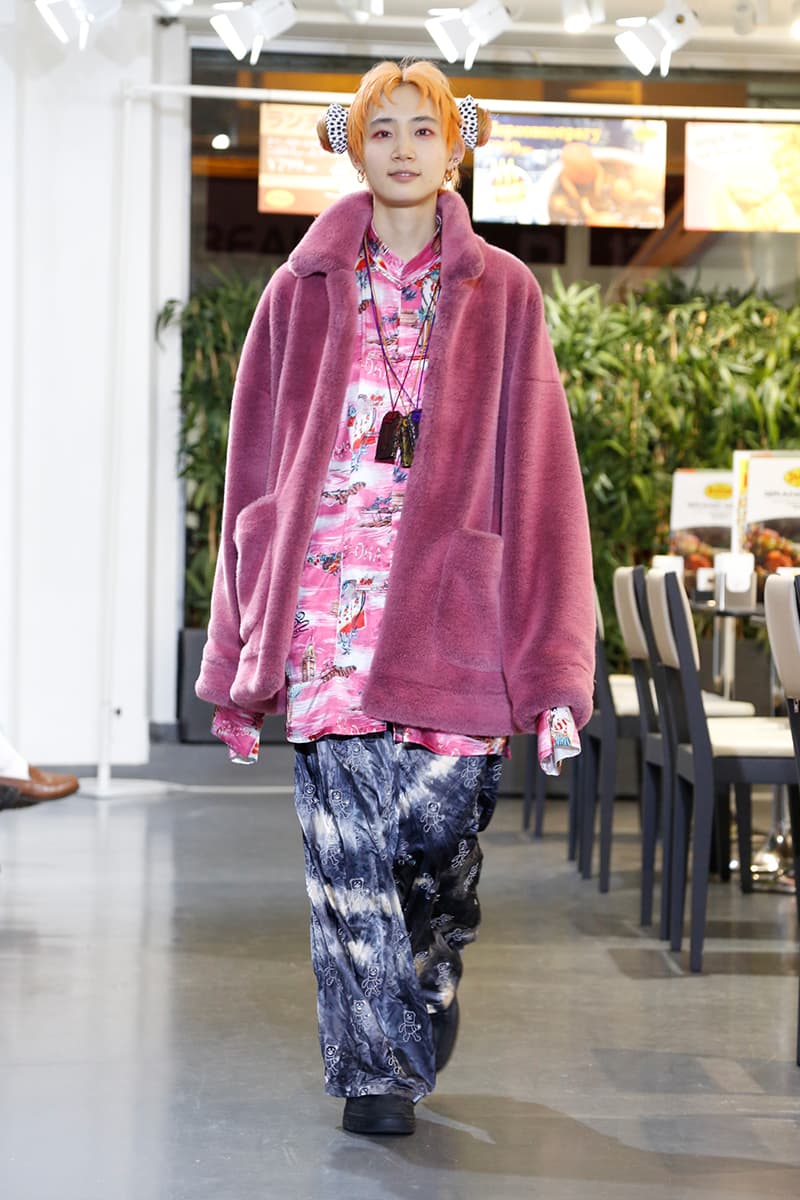 11 of 26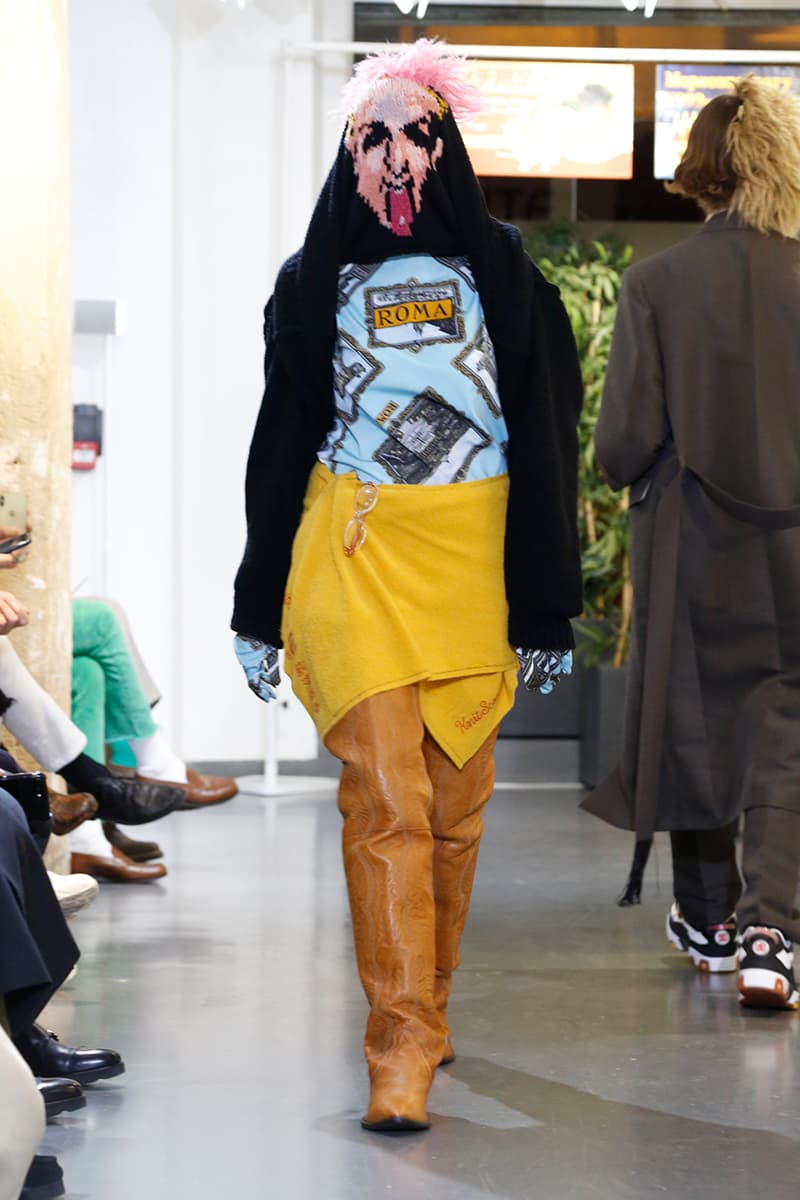 12 of 26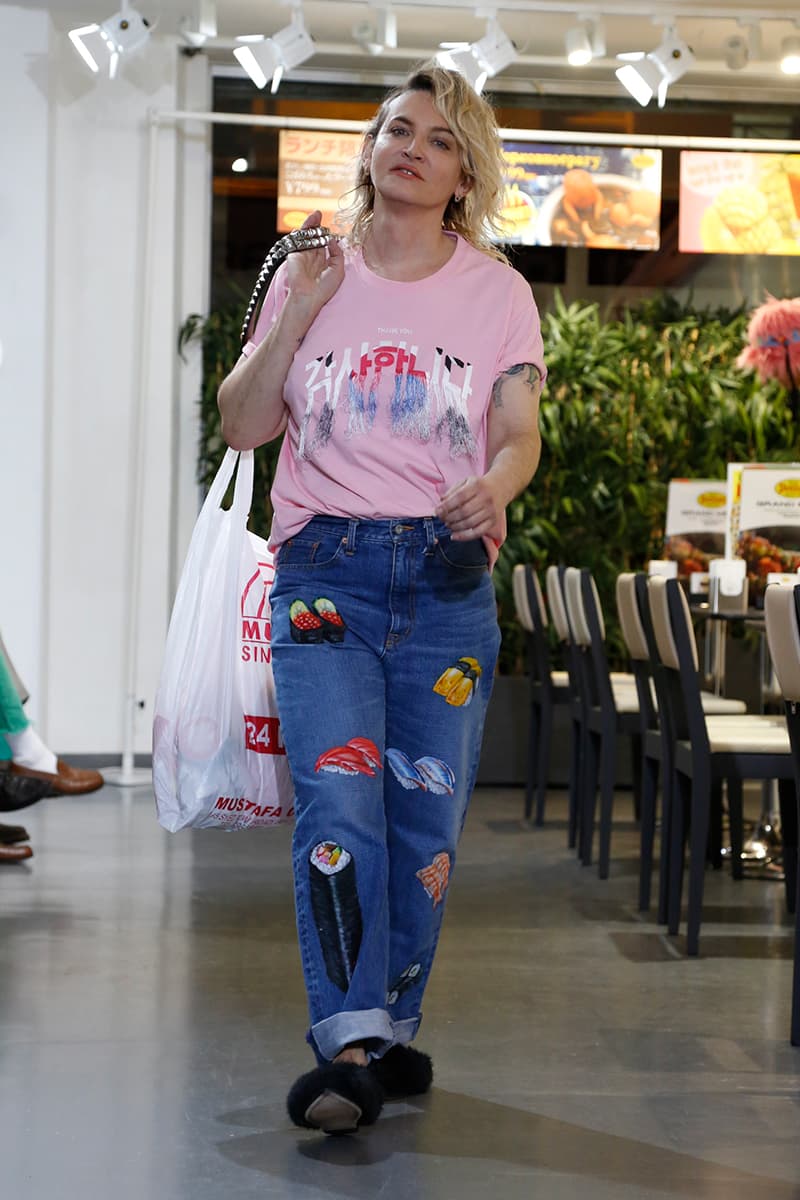 13 of 26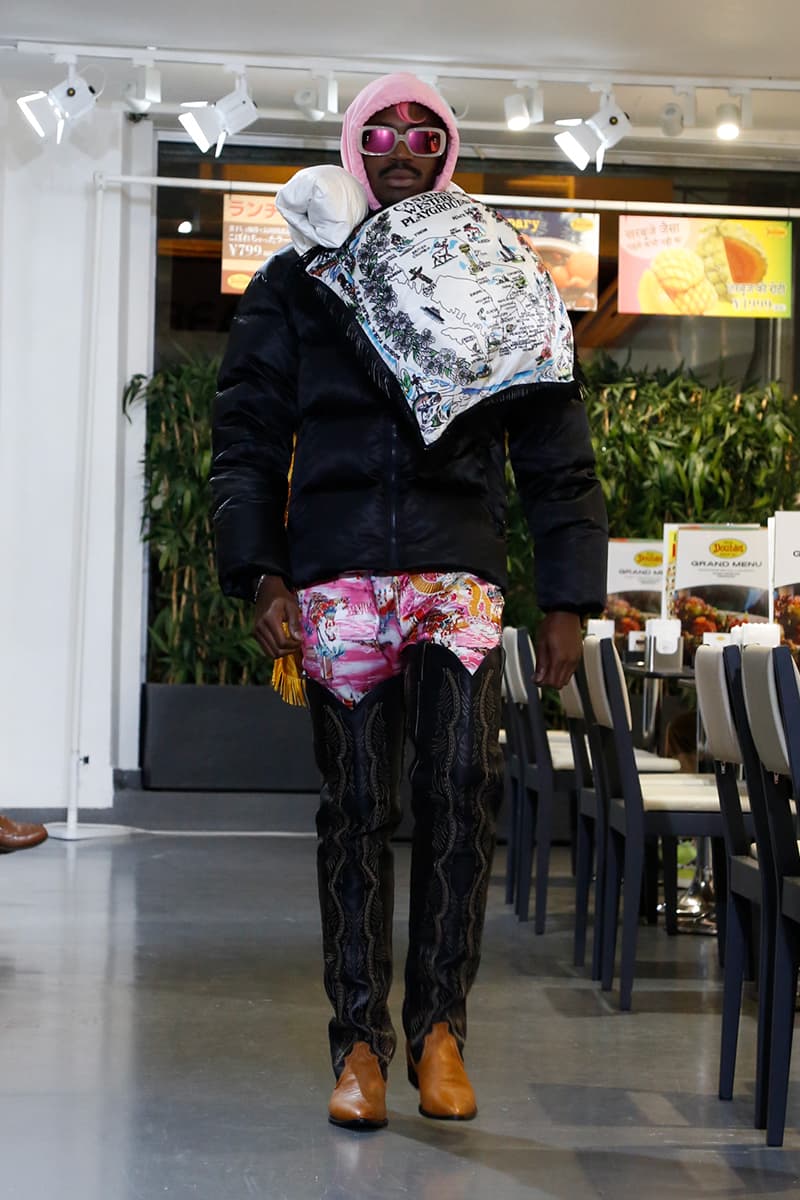 14 of 26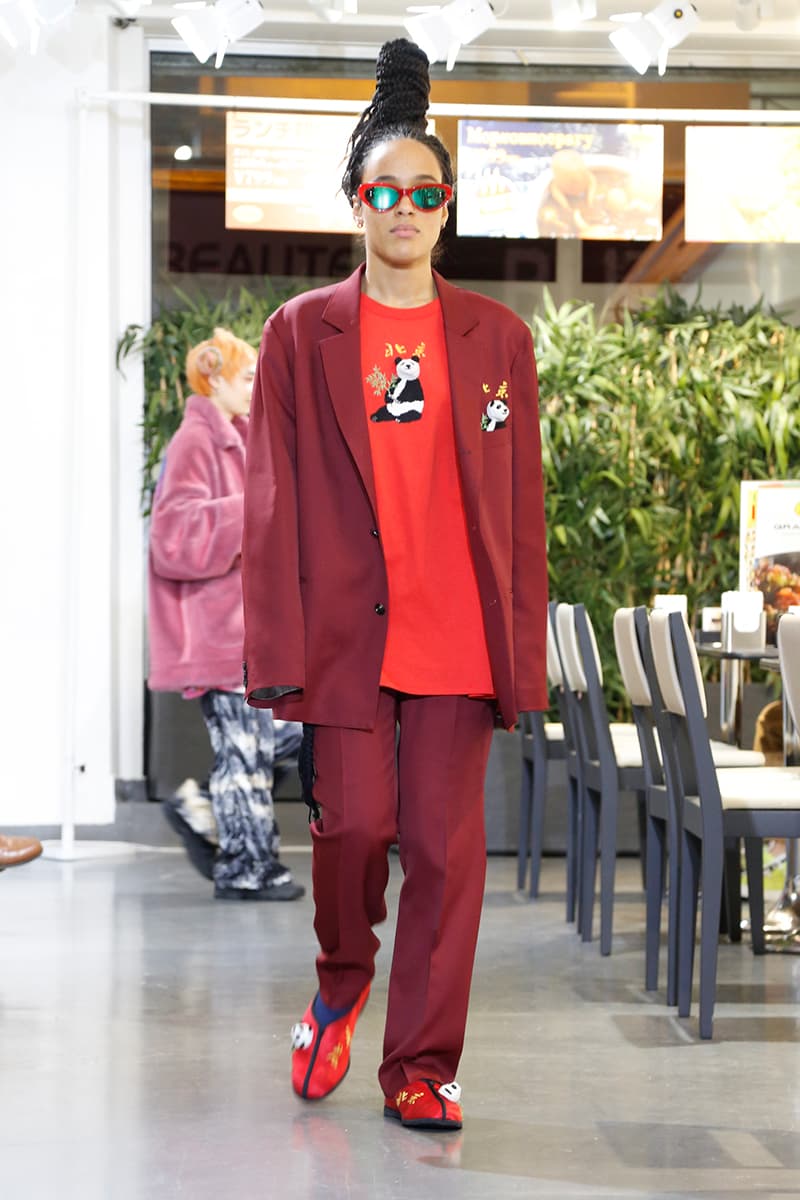 15 of 26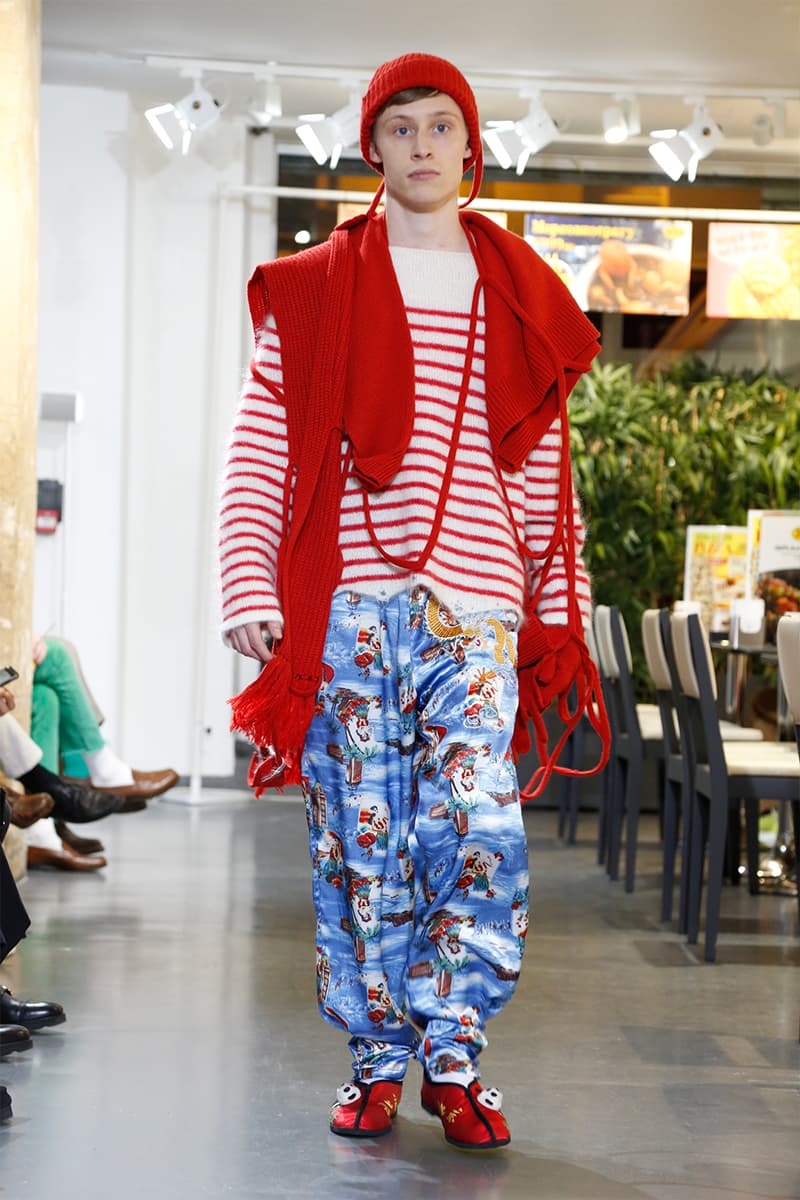 16 of 26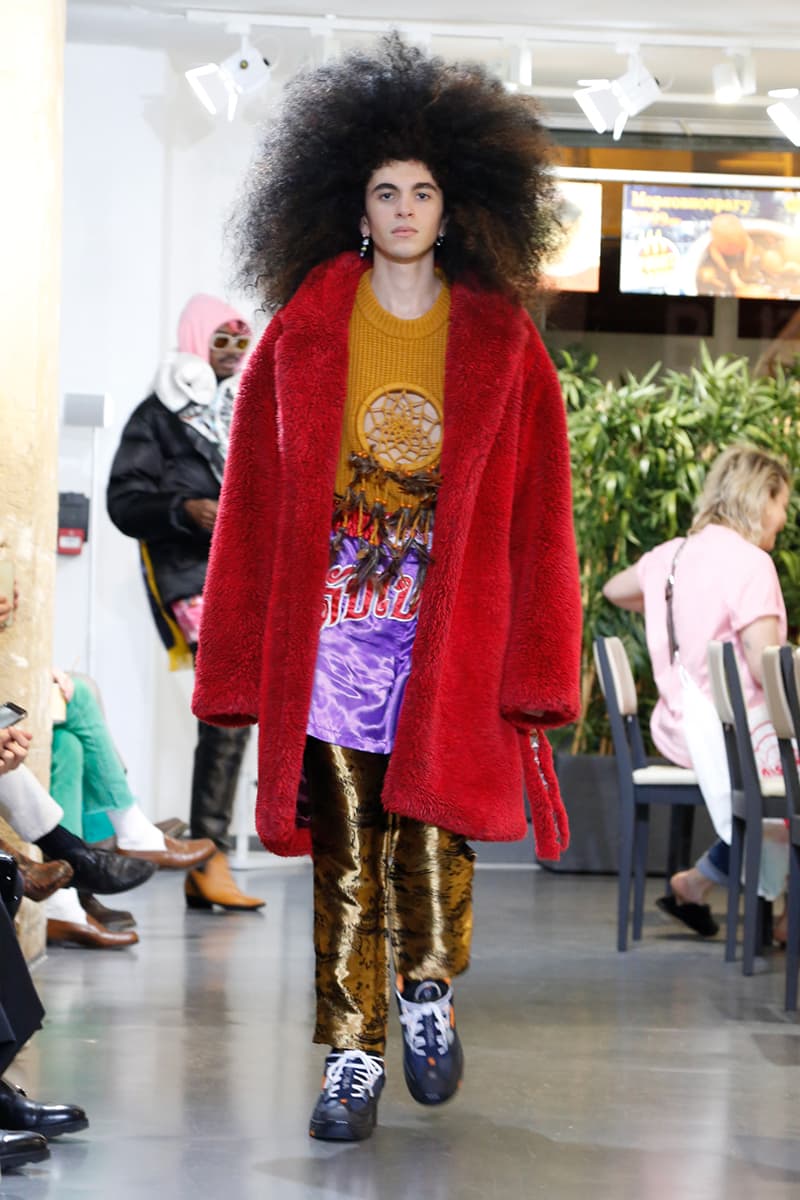 17 of 26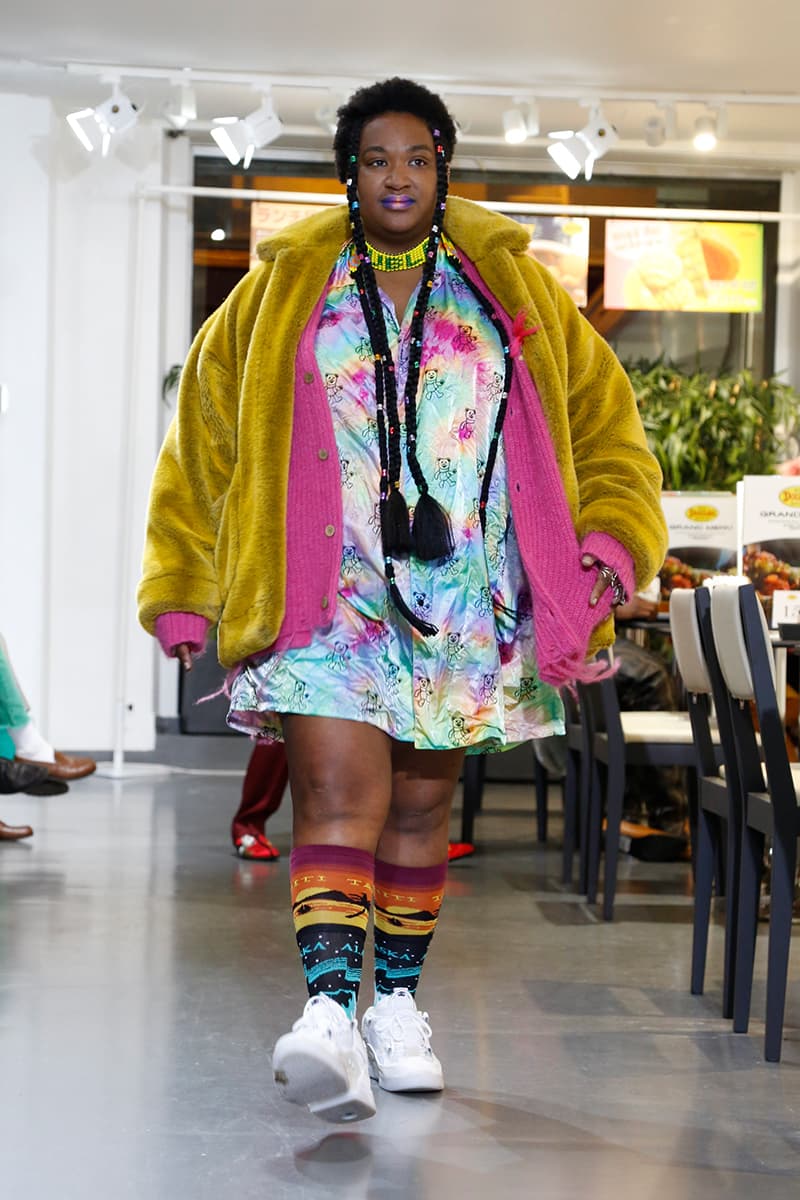 18 of 26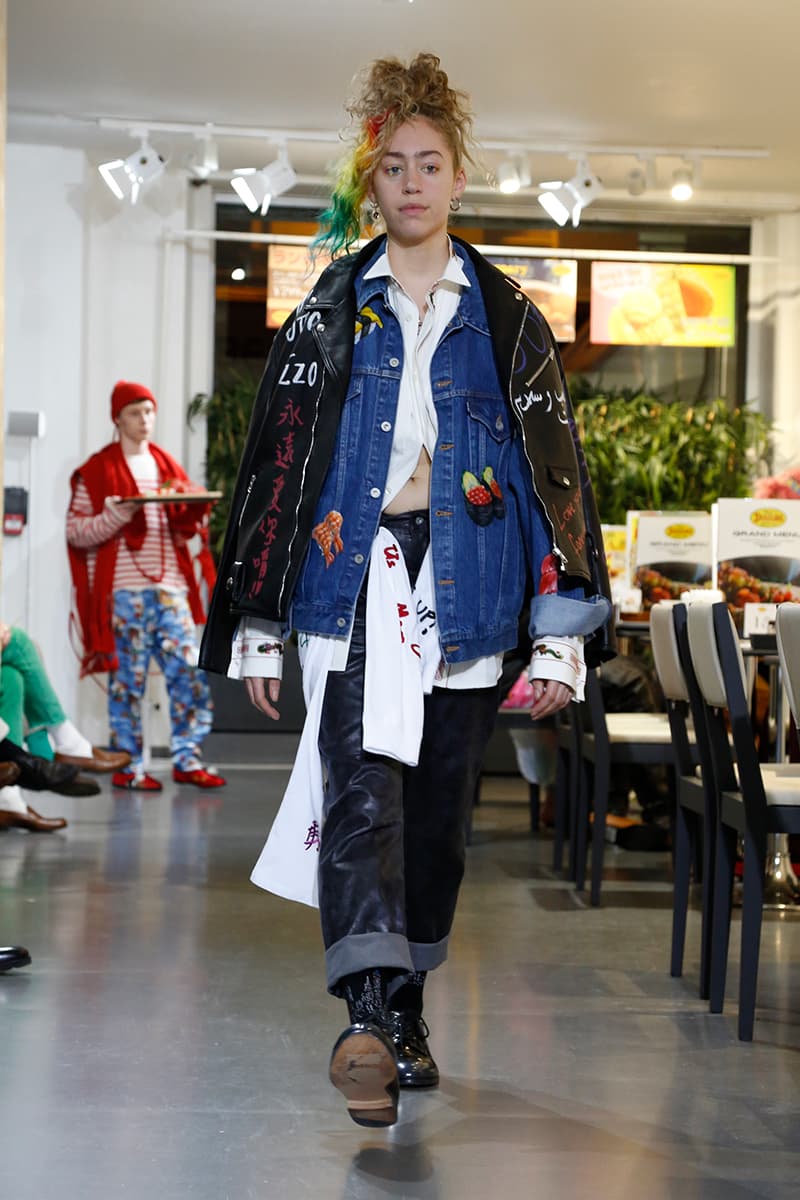 19 of 26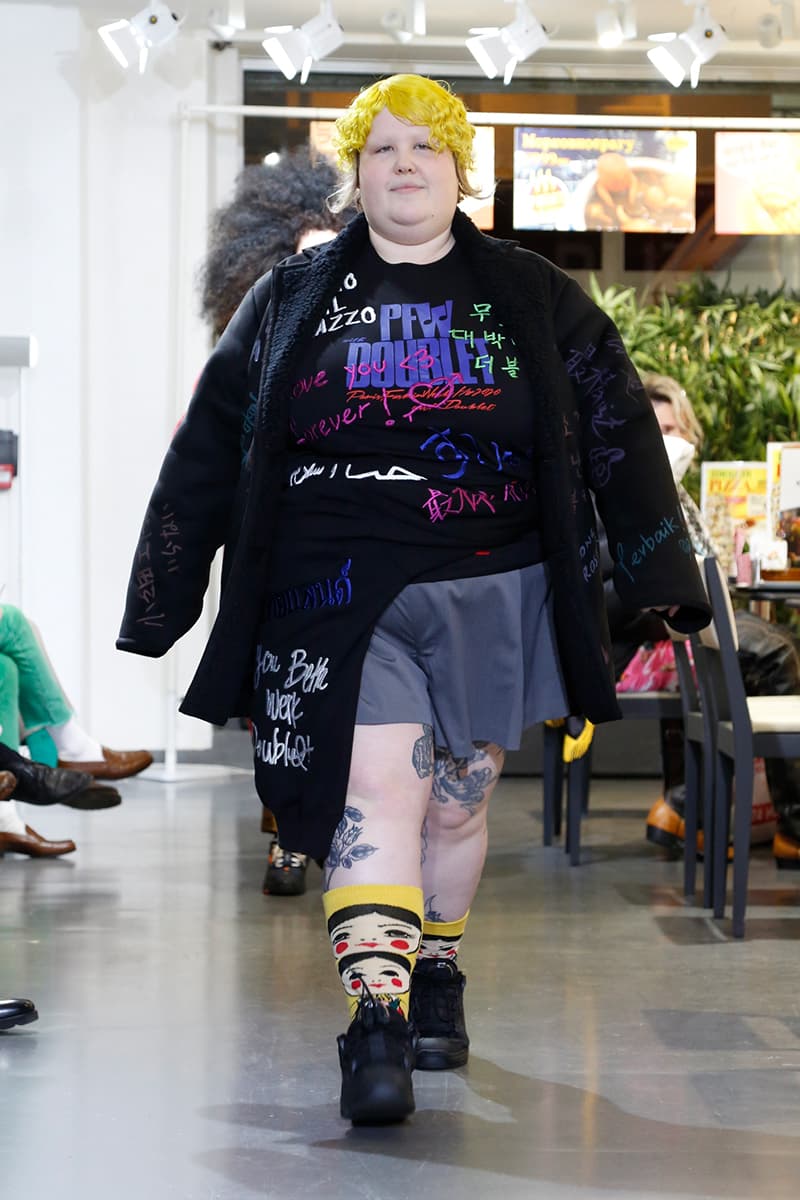 20 of 26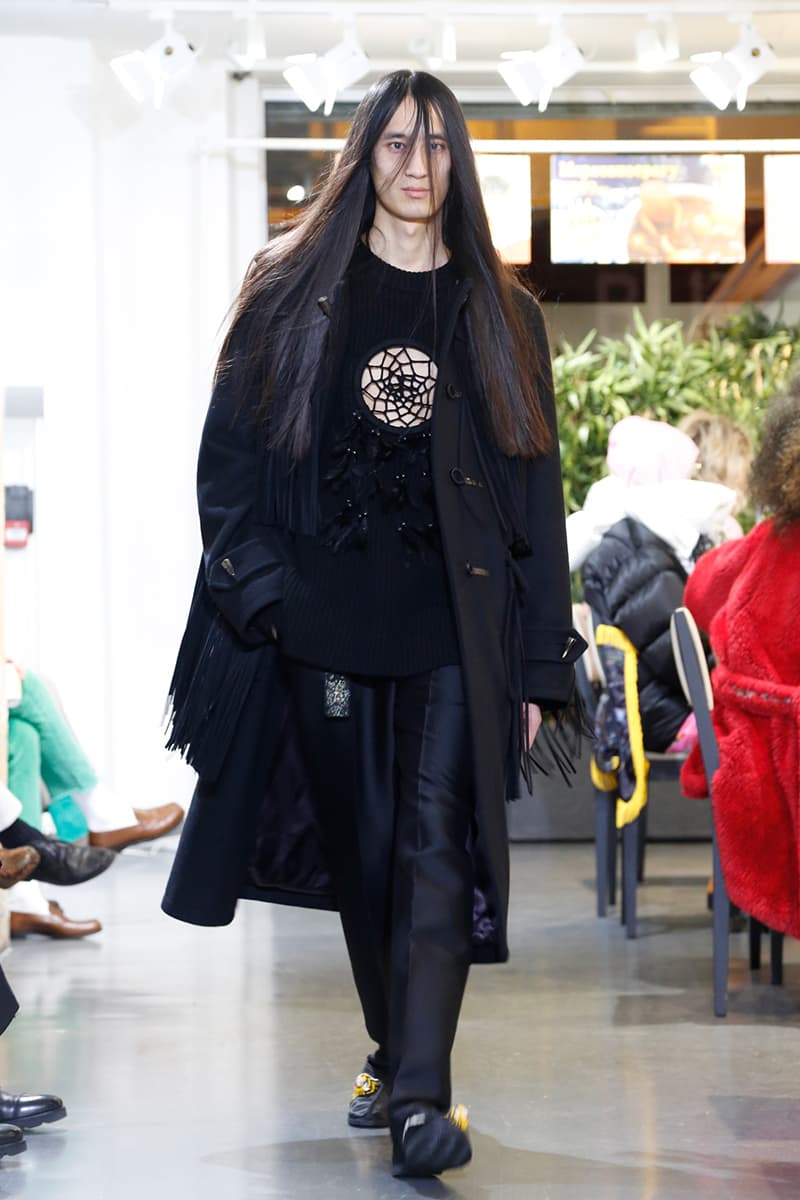 21 of 26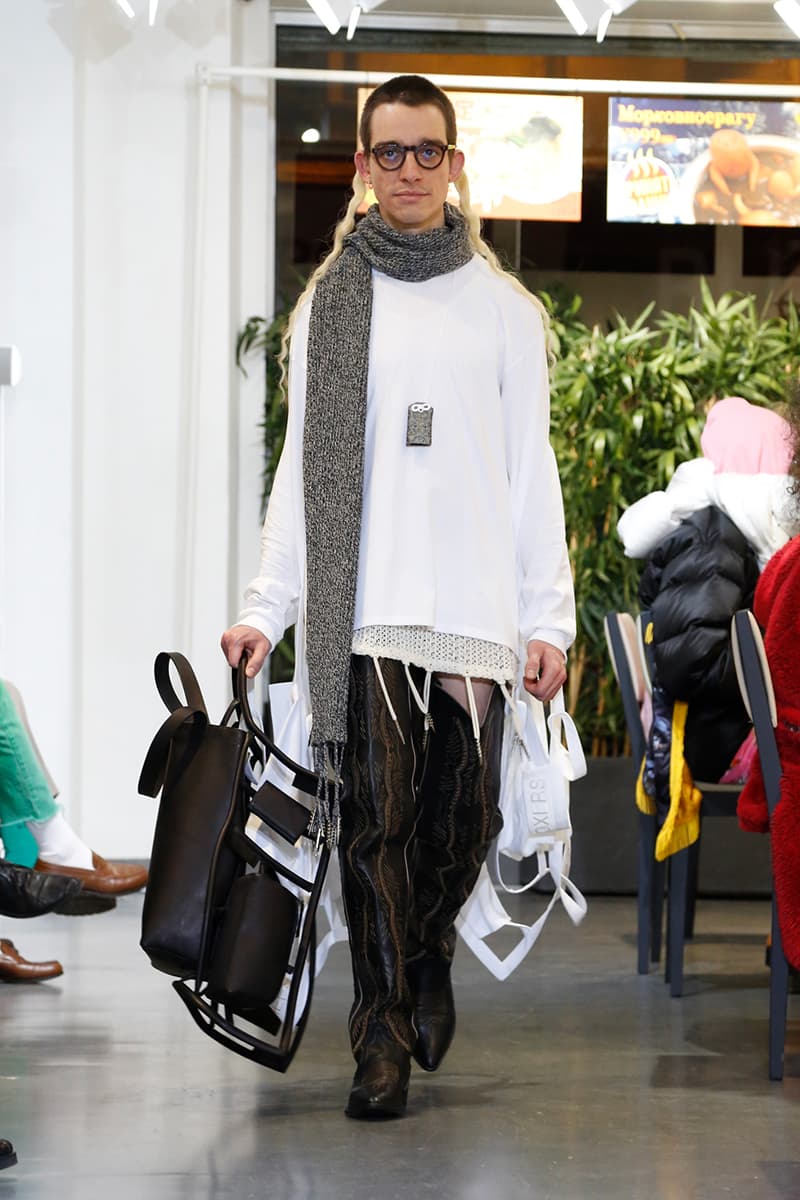 22 of 26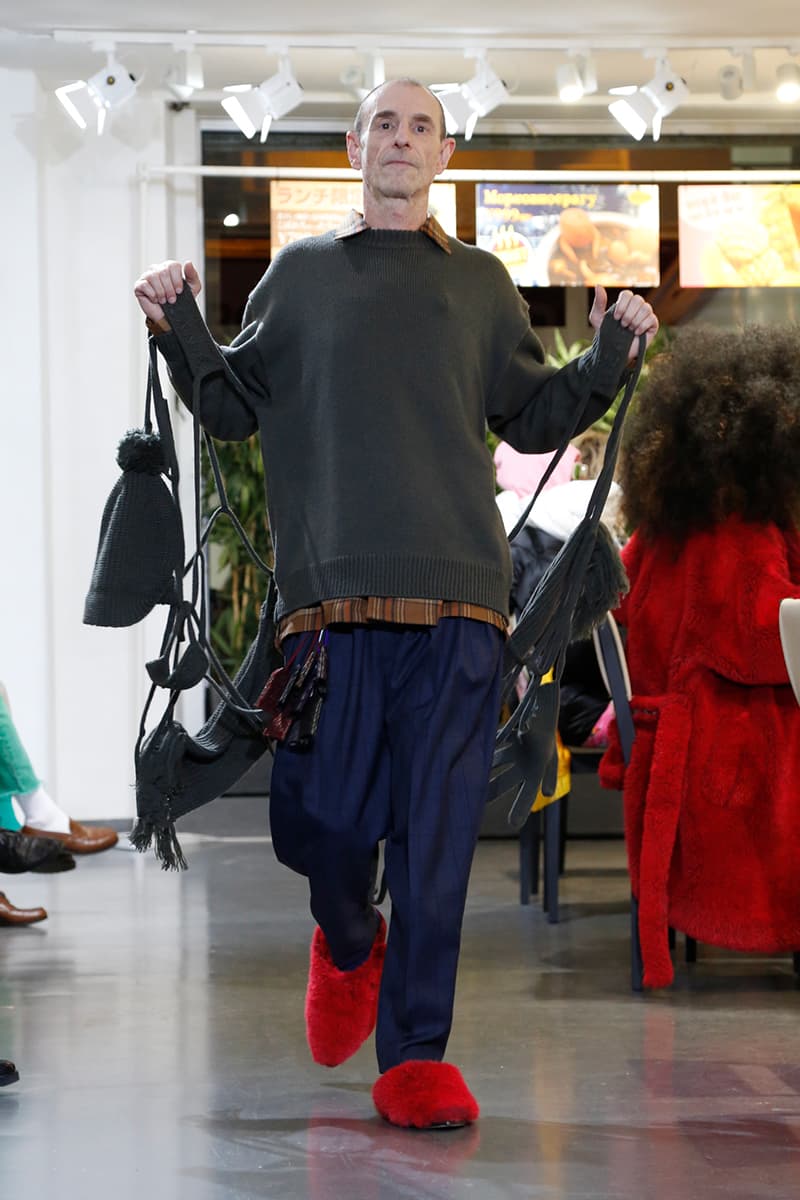 23 of 26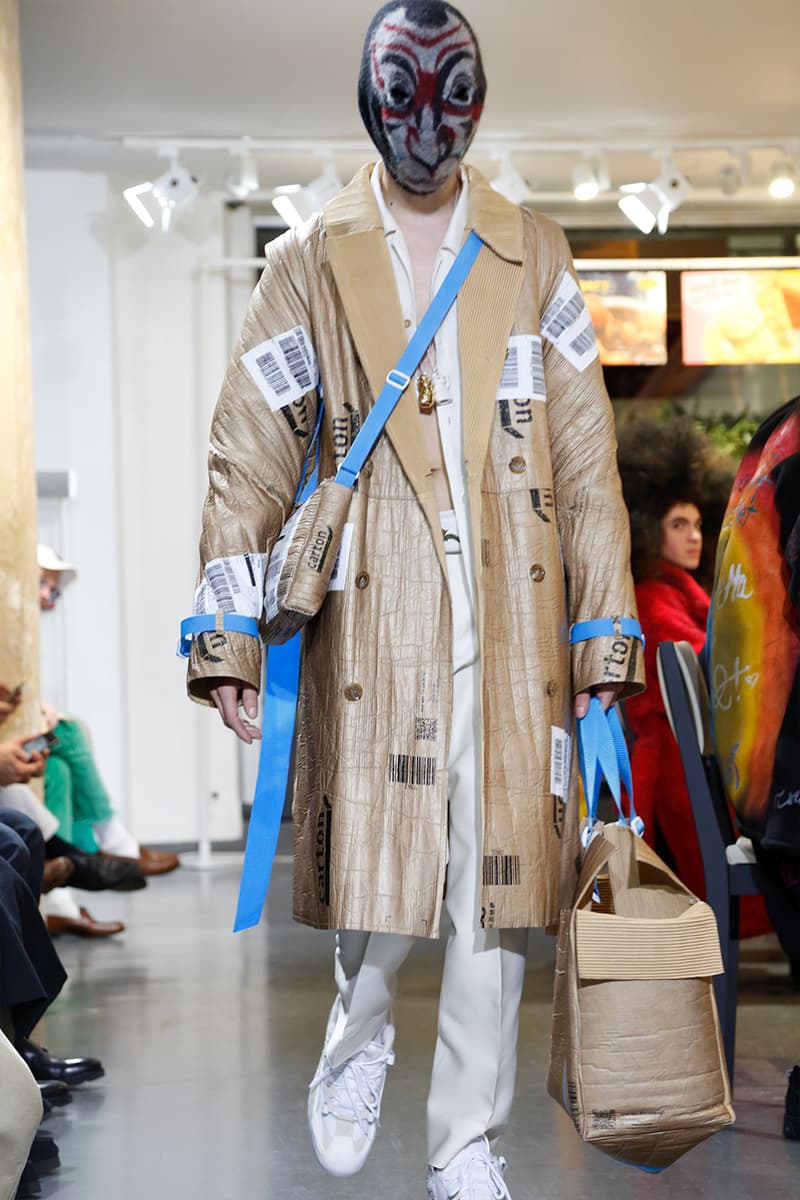 24 of 26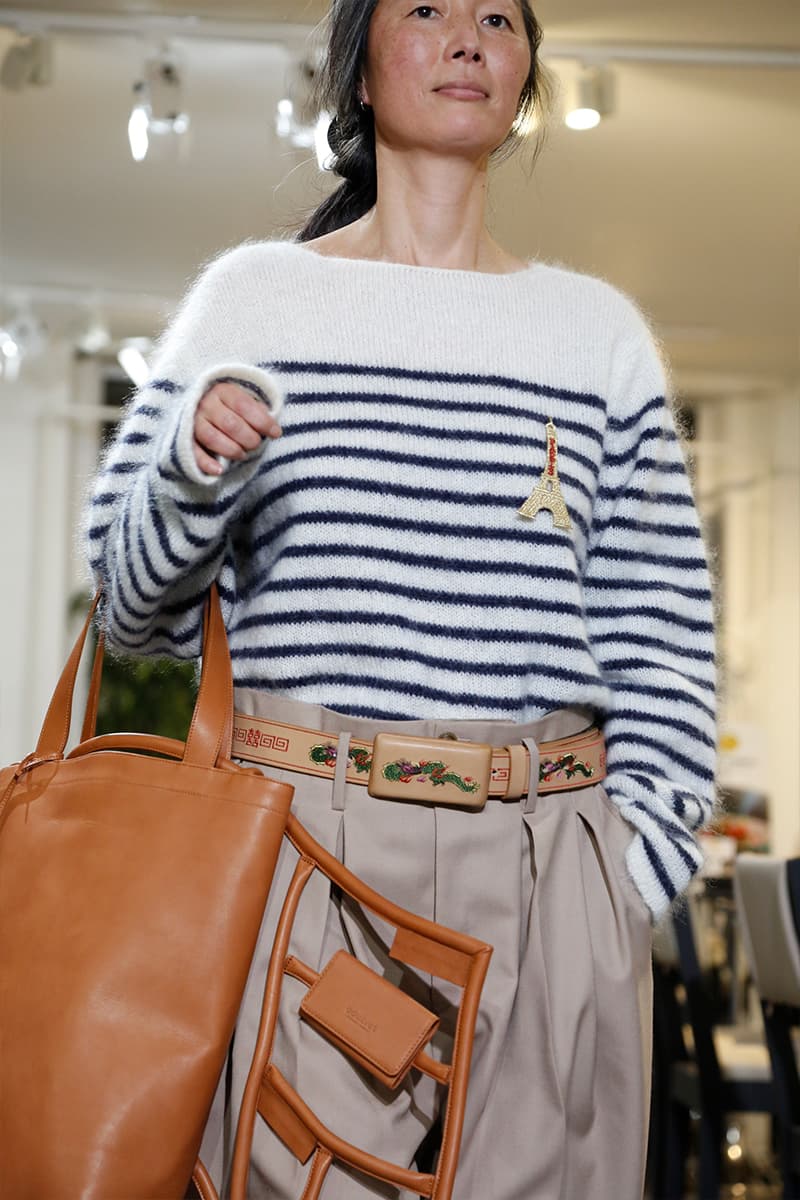 25 of 26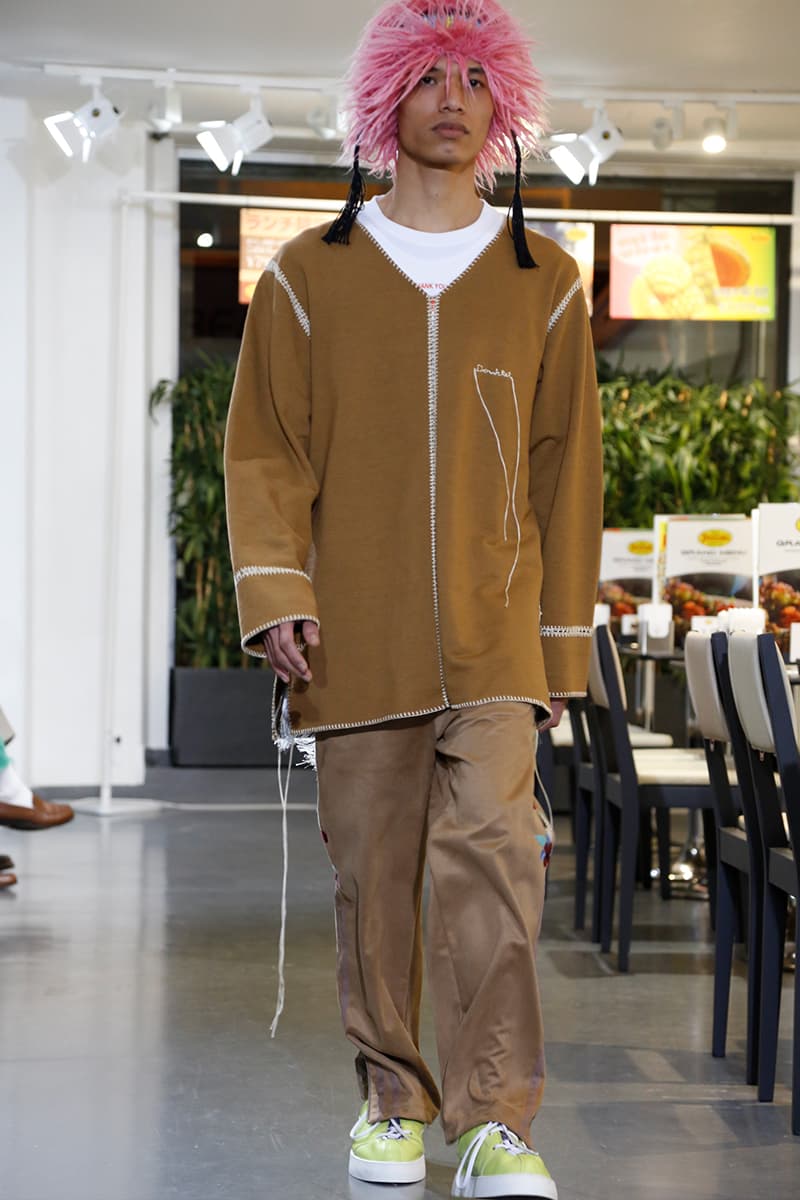 26 of 26
Delivering unexpected concepts season after season, designer Masayuki Ino drew from his fond memories of family restaurants in Japan for DOUBLET's Fall/Winter 2020 collection. Inspired by the iconography and Western-influenced yōshoku "Grand Menus" associated with chain restaurants like Denny's in Japan, DOUBLET created its own casual eatery for its Paris Fashion Week presentation.
Like the wide-ranging world cuisine menus, the collection, set to "We Are The World," made its way down the makeshift runway presented by a diverse cast of different races, genders and body types. The expansive range touched on an array of cultures united by common themes of exaggerated construction, loose embroidery and mundane inspirations. Some standout items included noragi indebted blazers, food embroidered denim, elongated cowboy boots and various language T-shirts. Playful accessories came in the form of model kit scarves and bags, restaurant cloth scarves, dream catcher belts, omamori Shinto amulet necklaces.
Take a full look at DOUBLET FW20 collection above and catch scenes from the presentation below.
For more contemporary fashion, Jun Takahashi reimagines Feudal Japan fashion for UNDERCOVER FW20.