Virgil Abloh Plays With Formal Wear for Louis Vuitton FW20
"The collection is about being open-minded and free."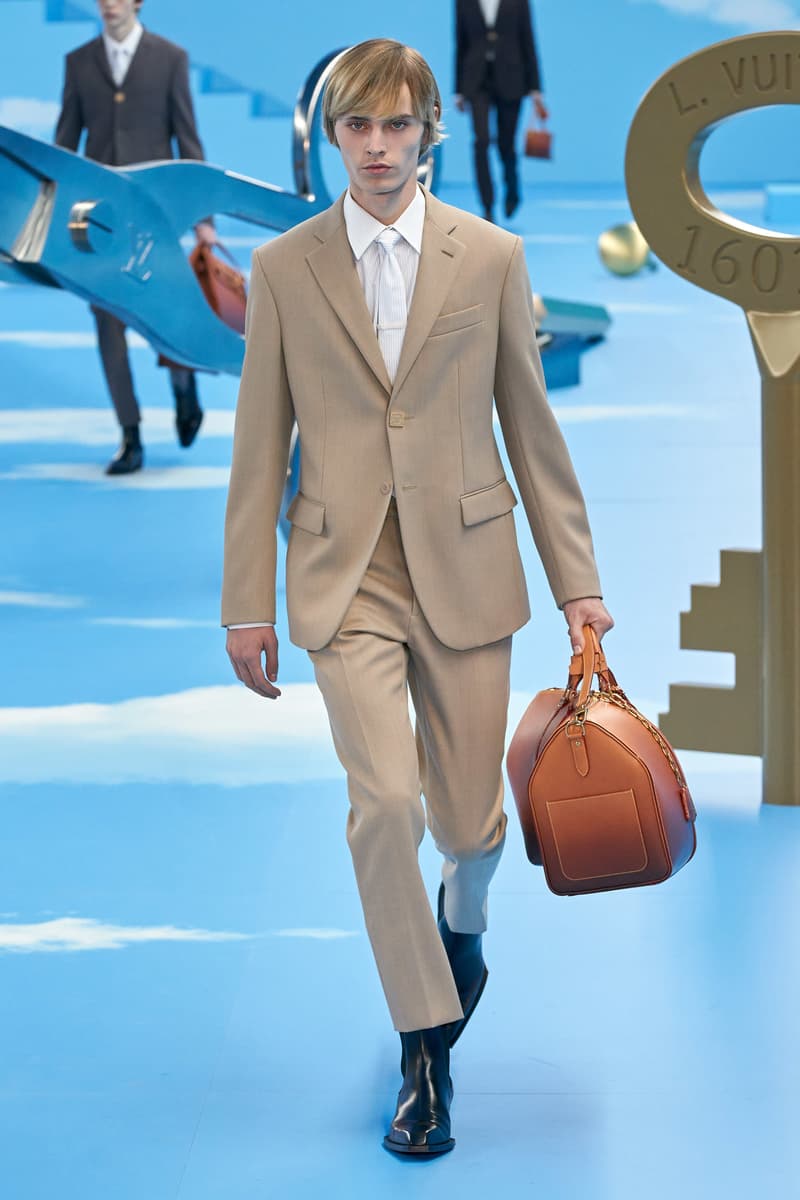 1 of 55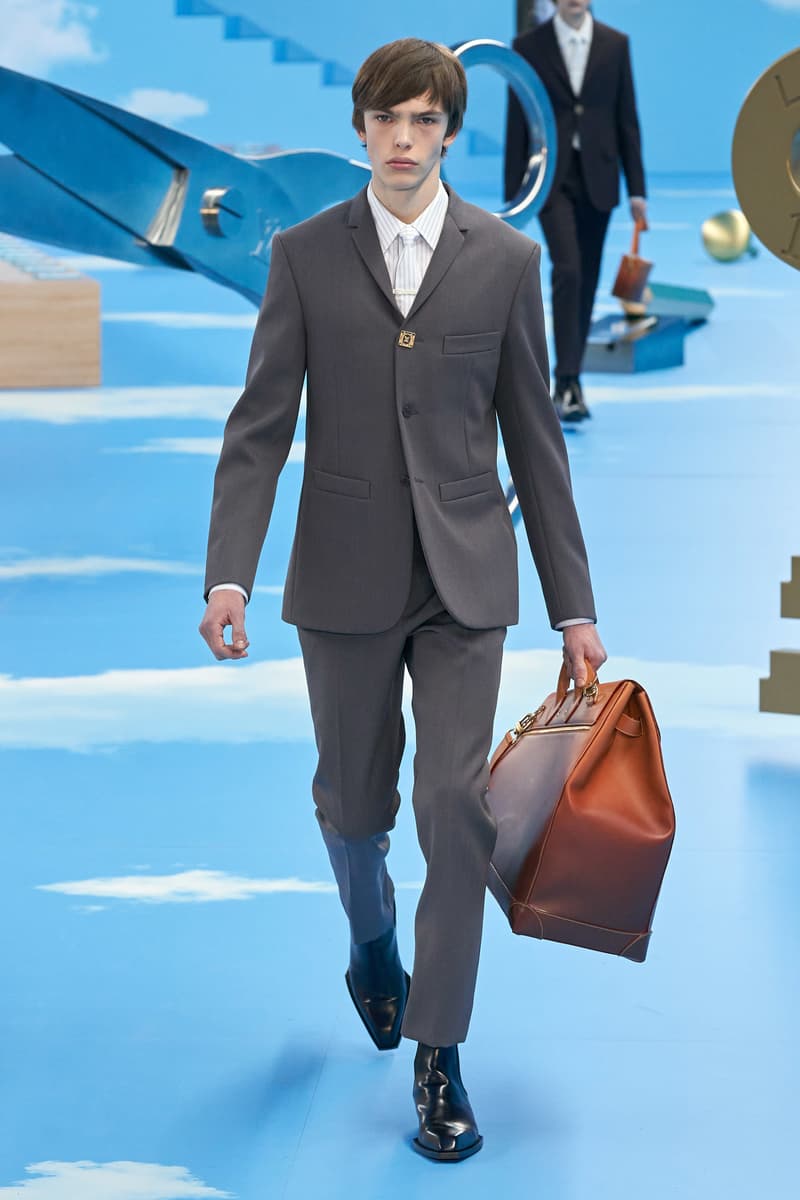 2 of 55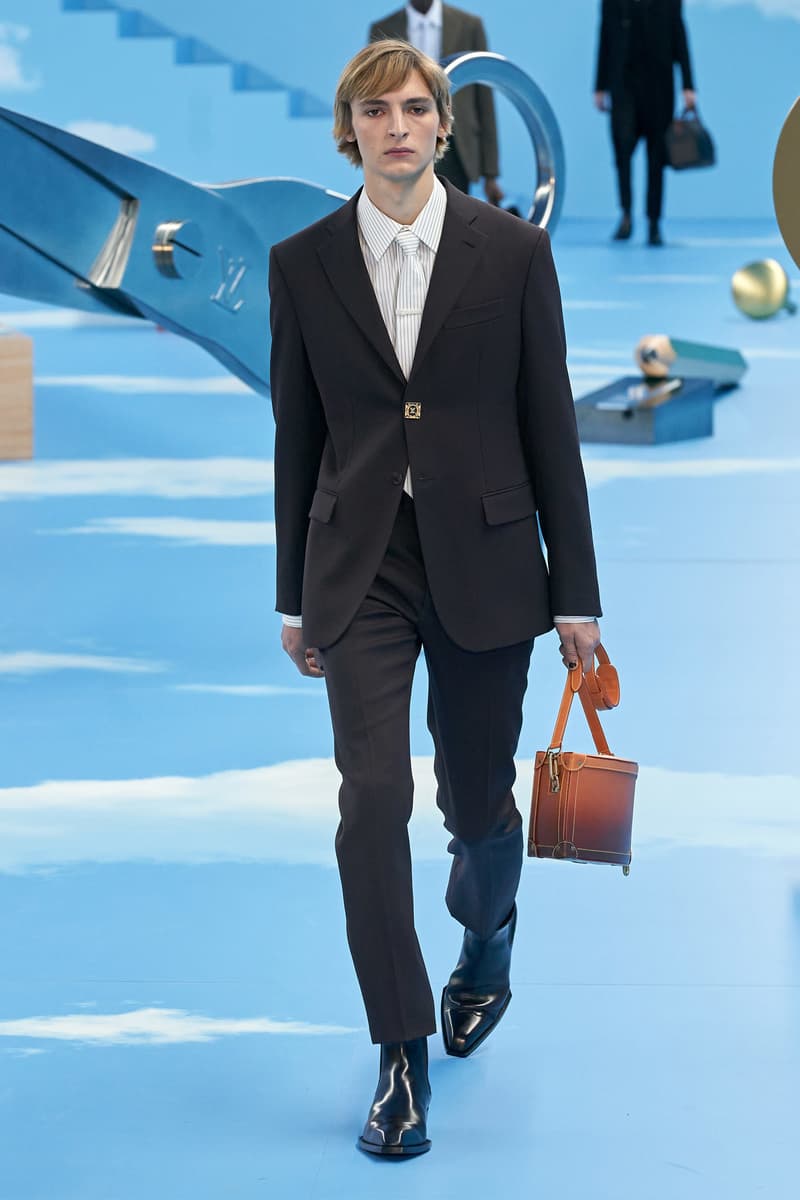 3 of 55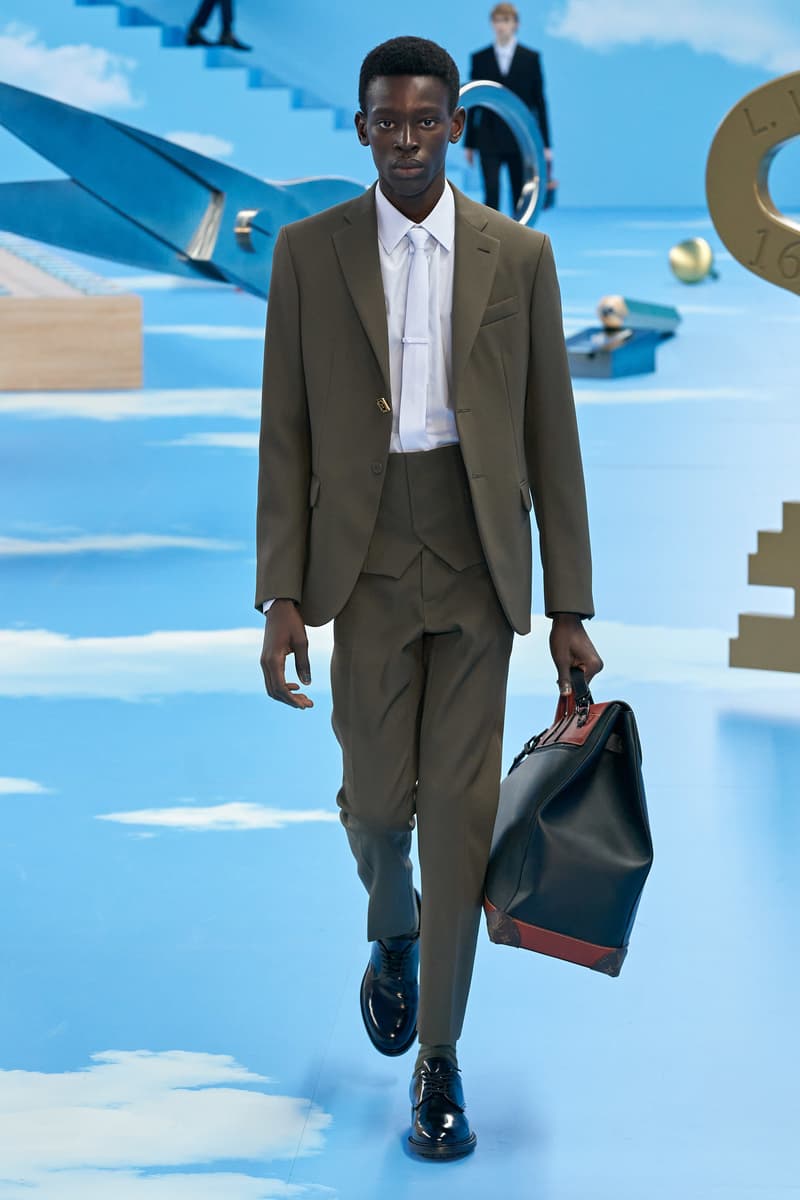 4 of 55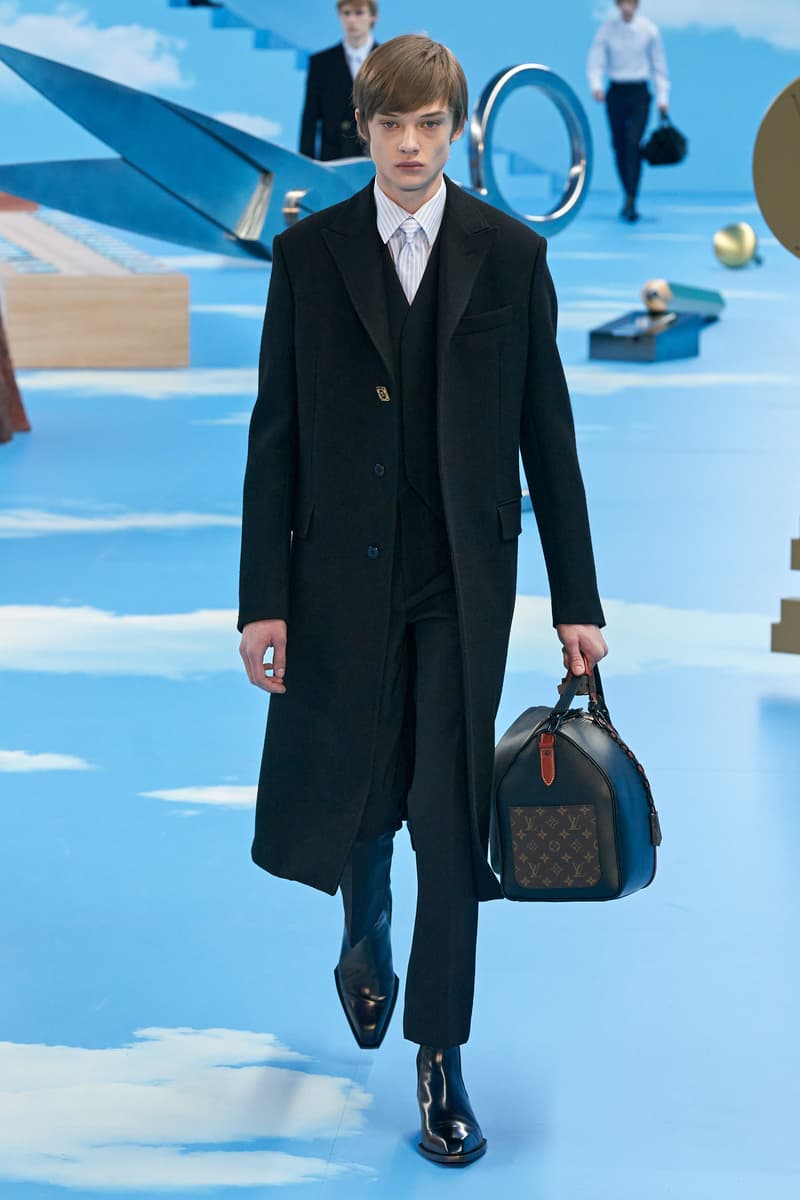 5 of 55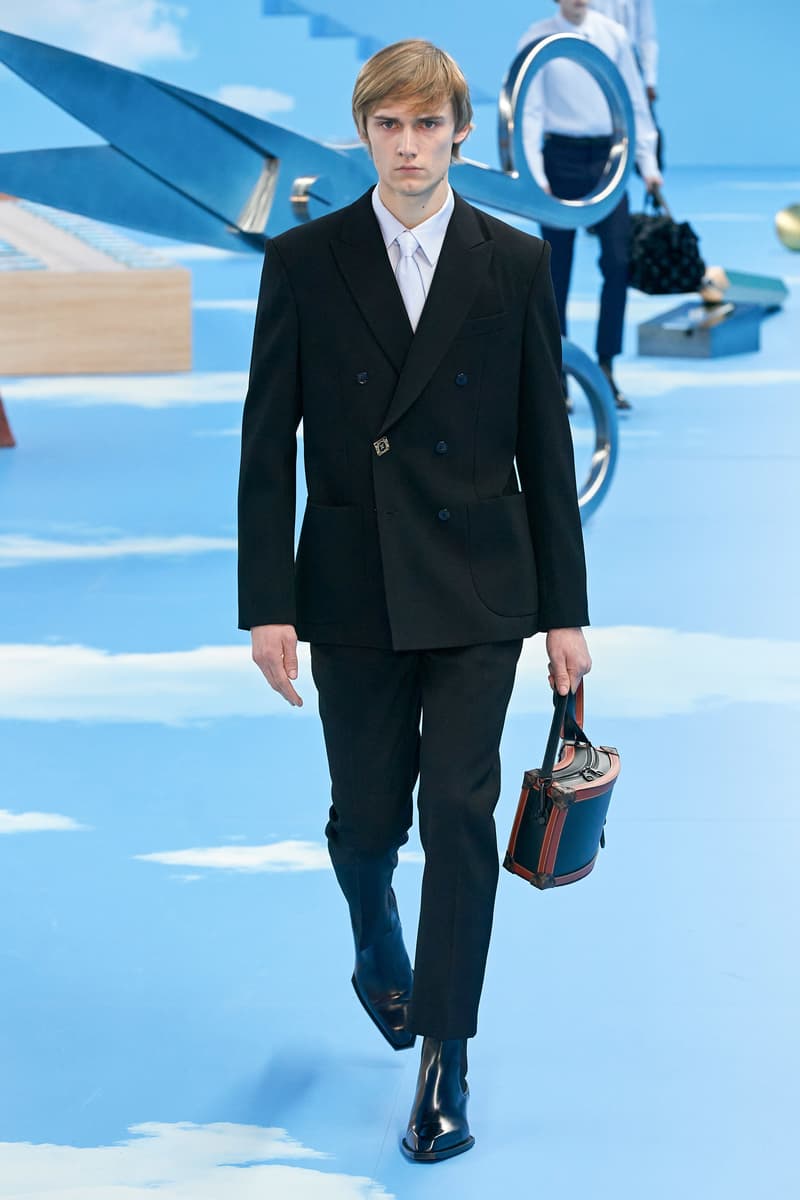 6 of 55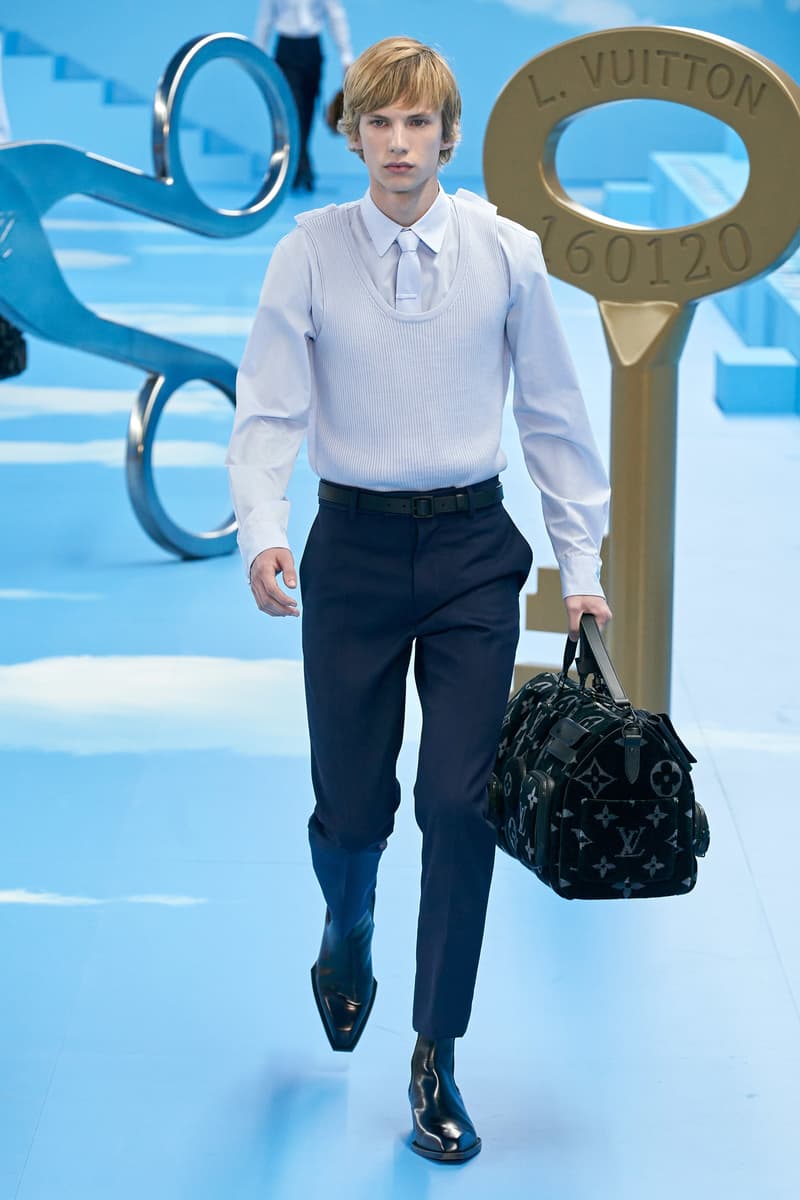 7 of 55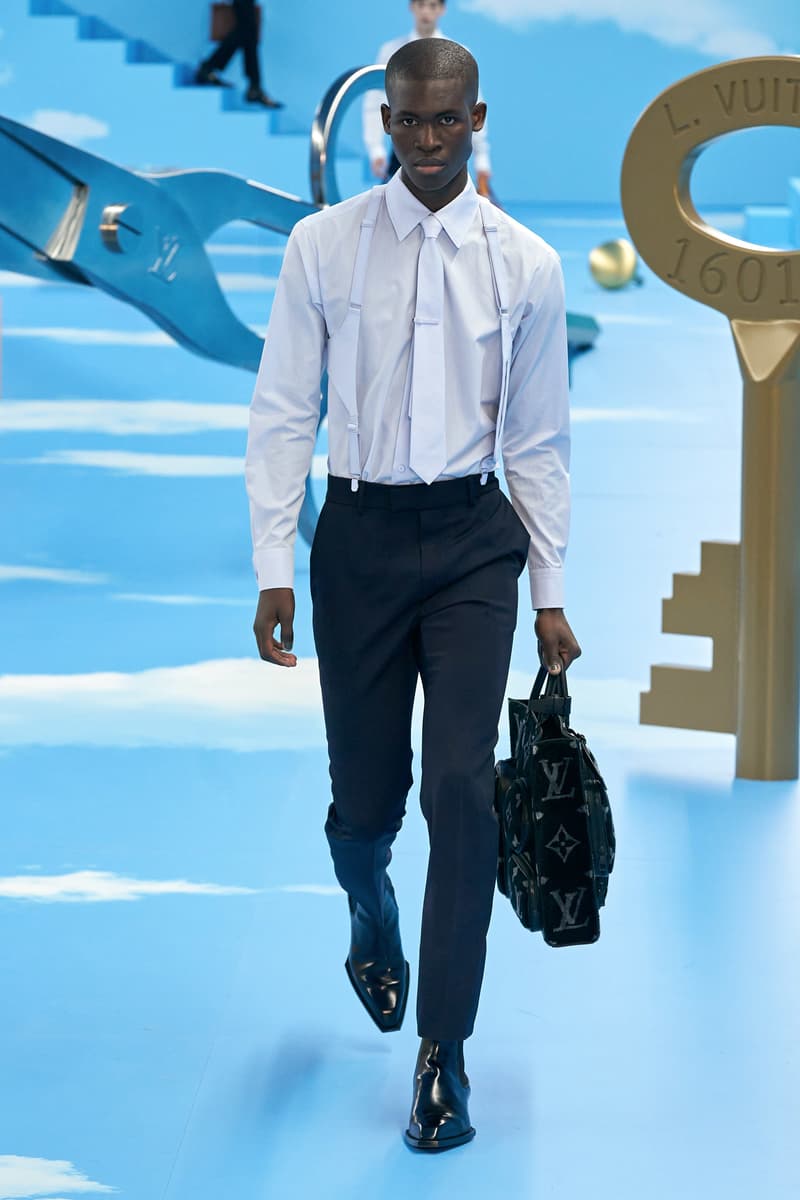 8 of 55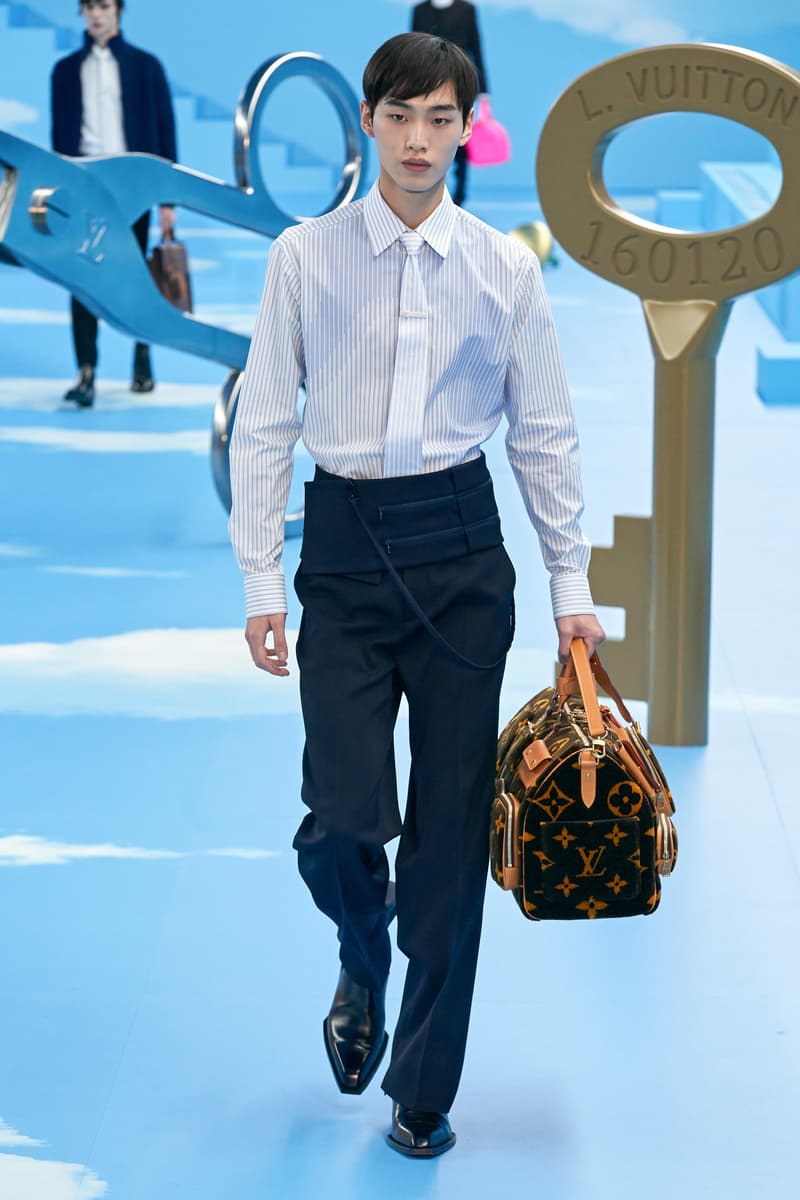 9 of 55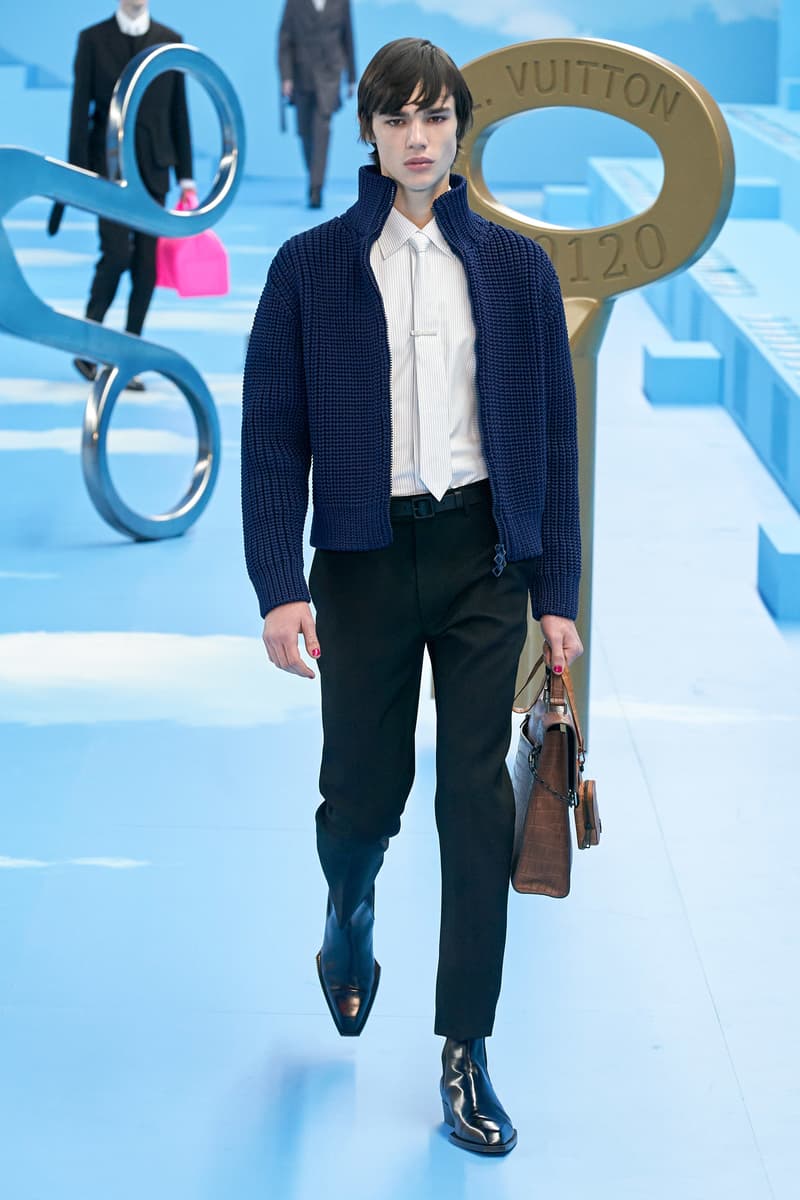 10 of 55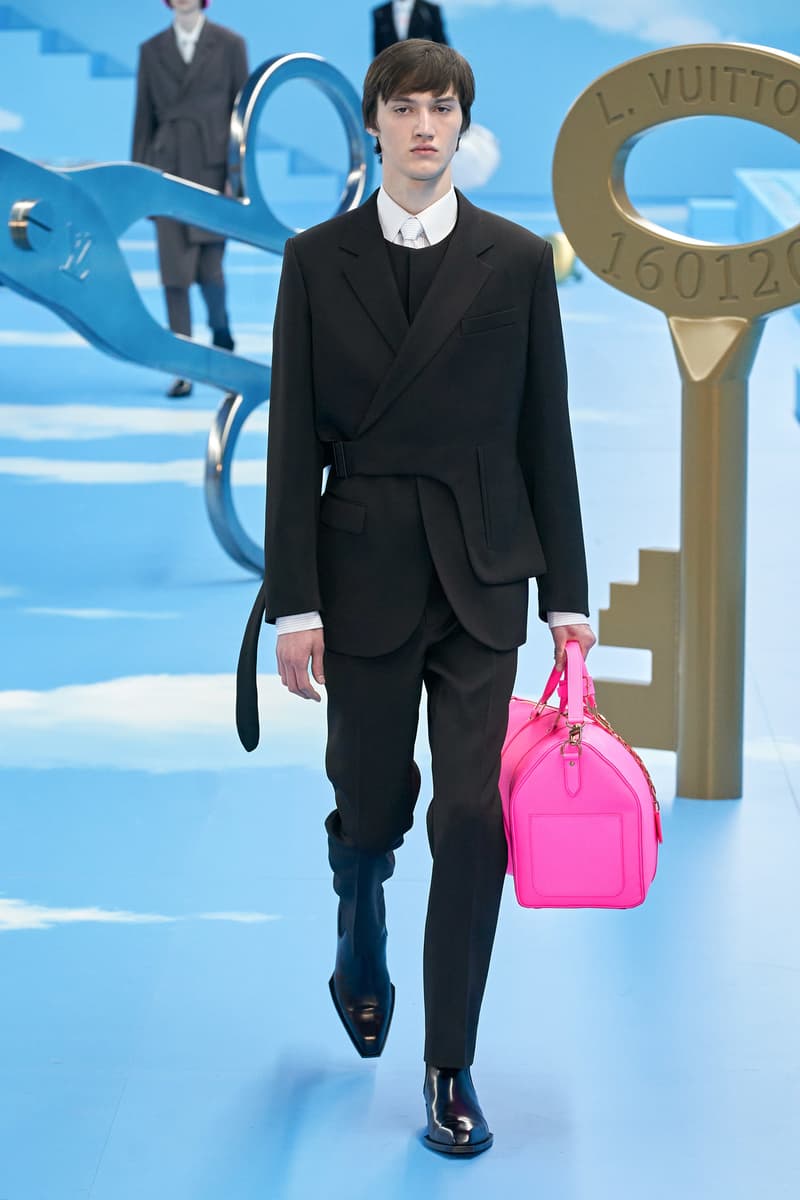 11 of 55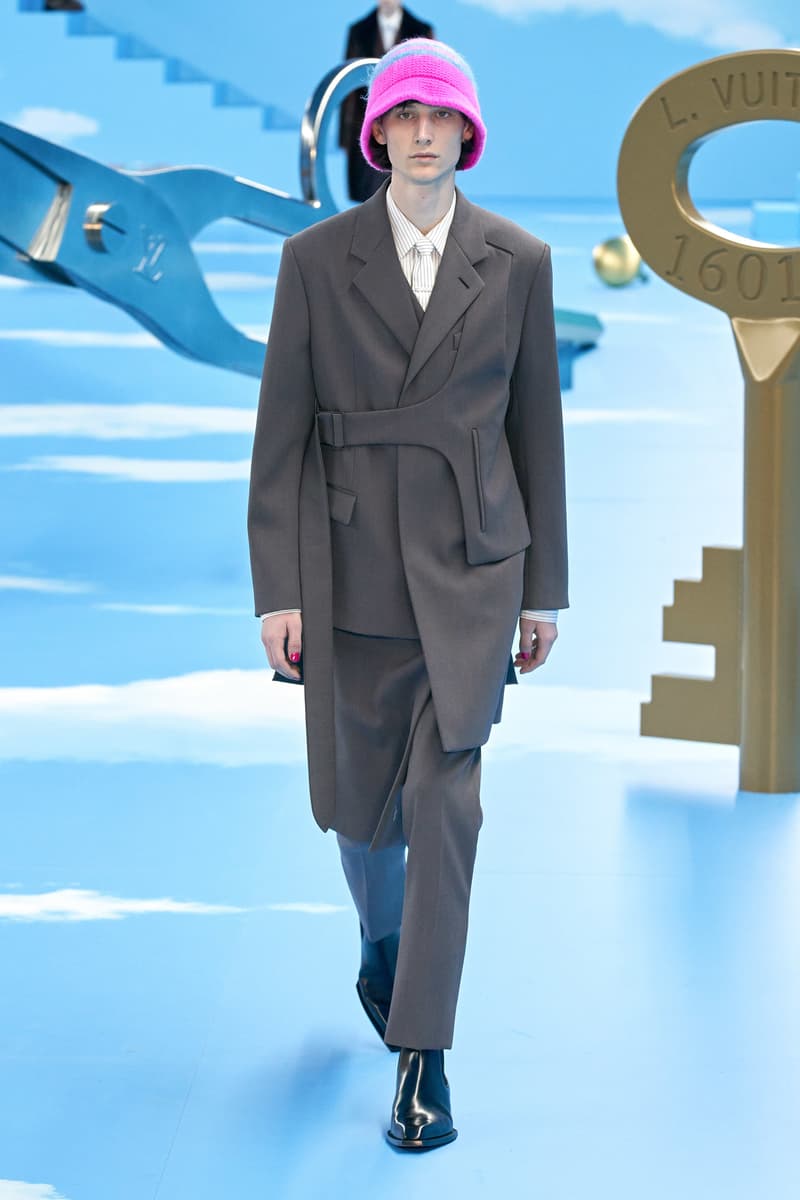 12 of 55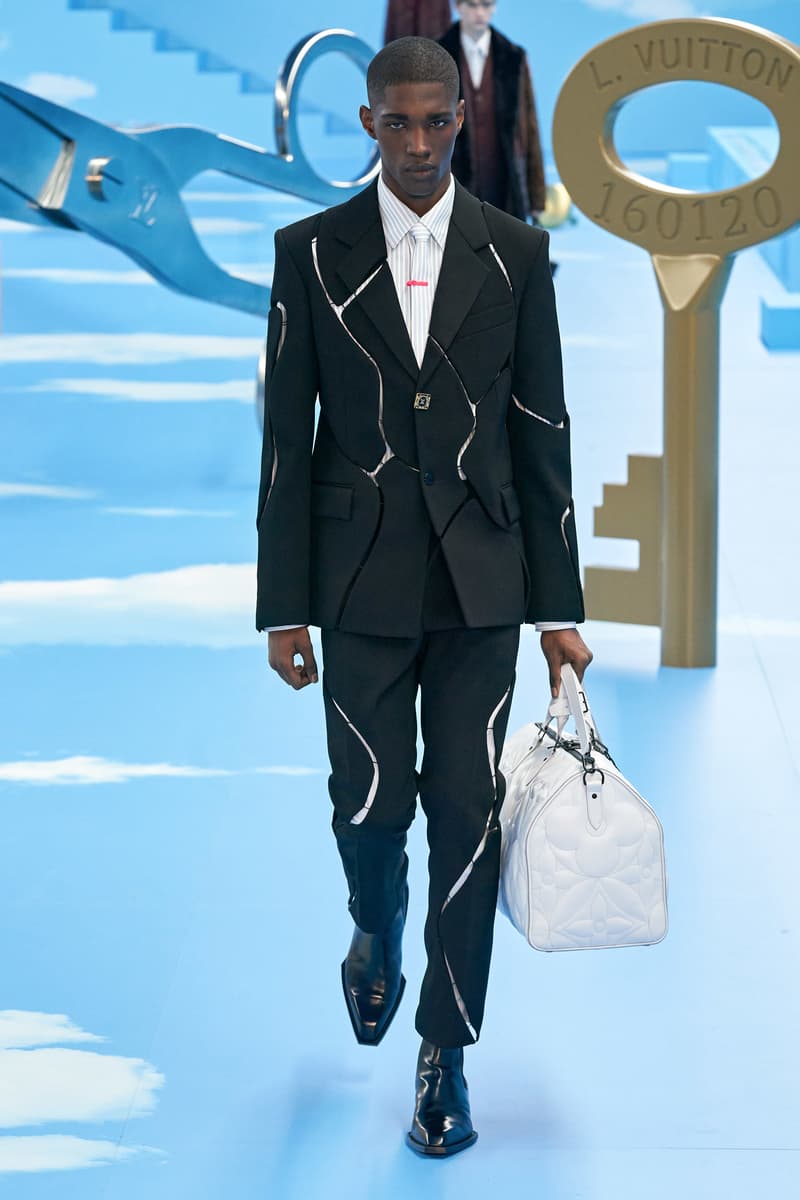 13 of 55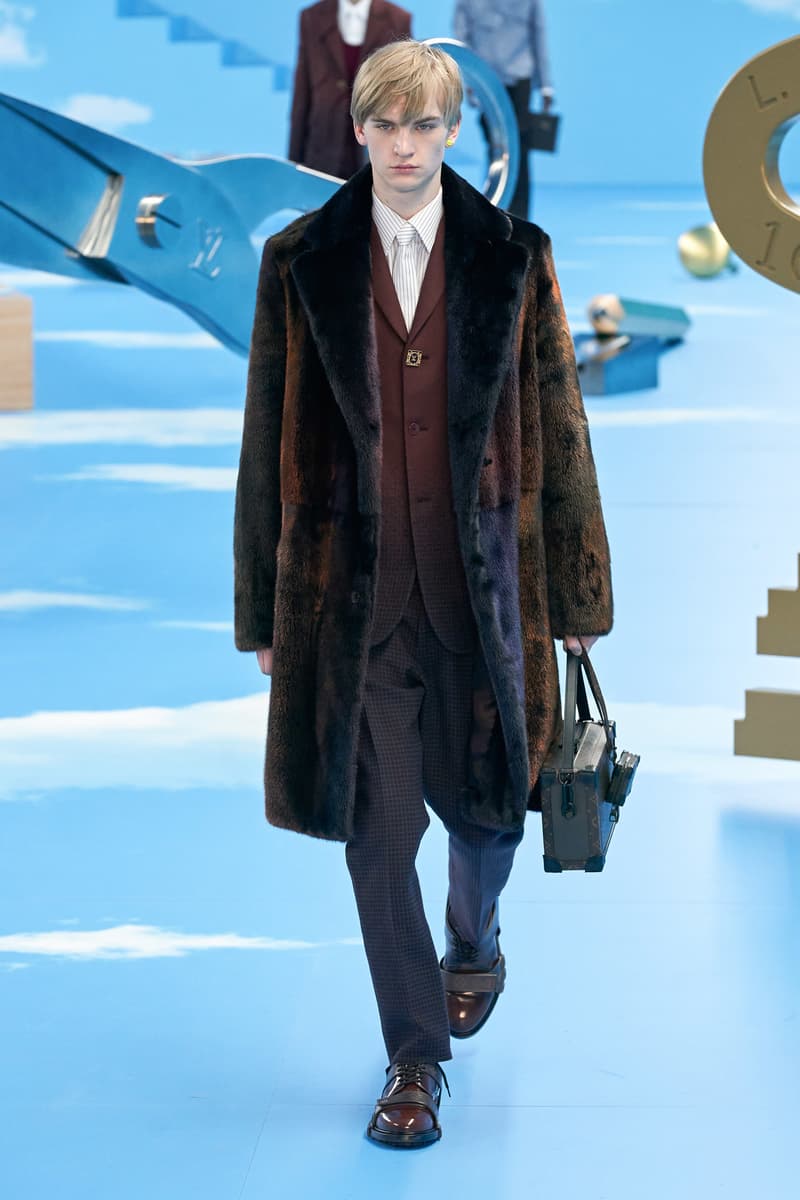 14 of 55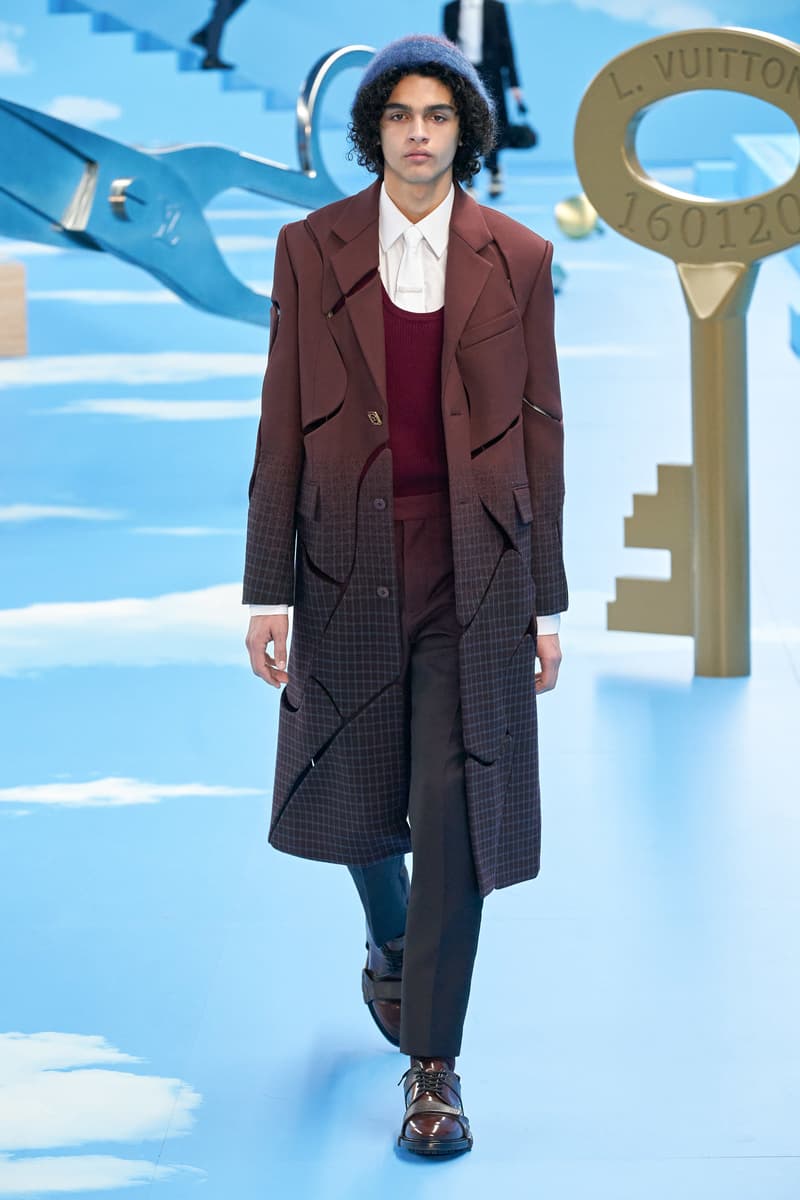 15 of 55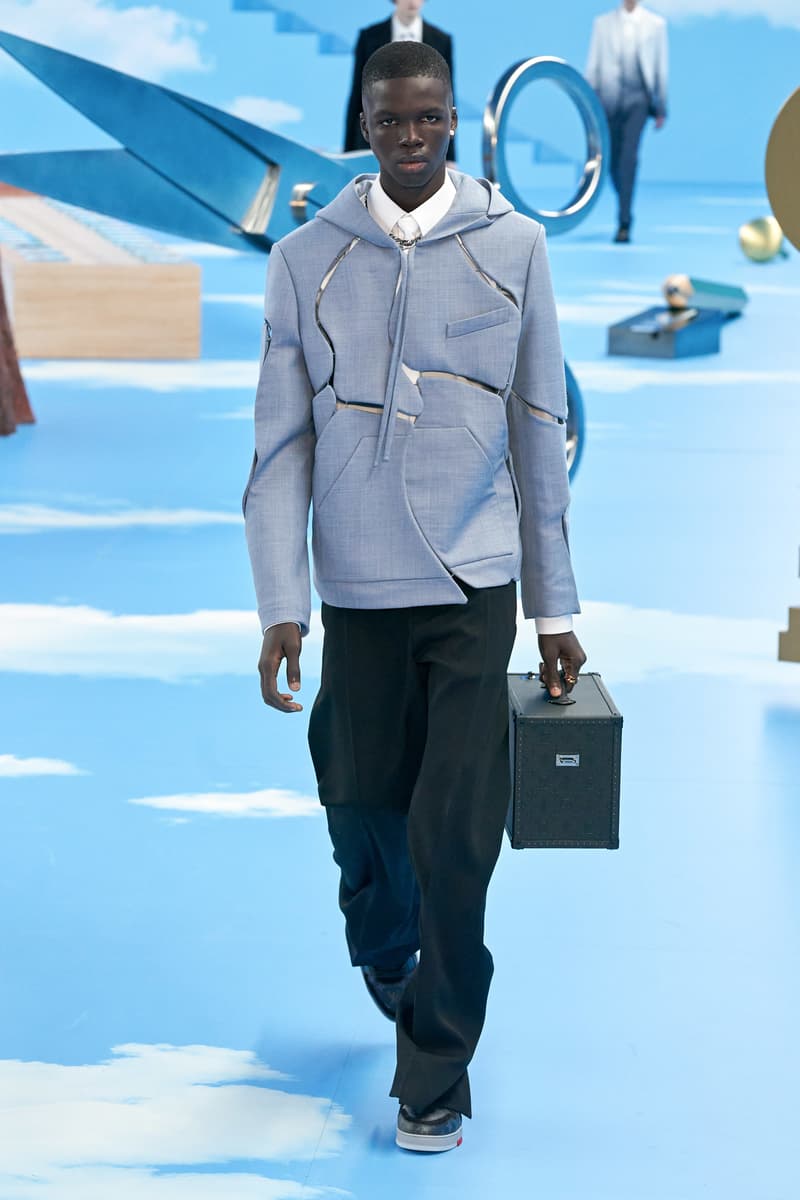 16 of 55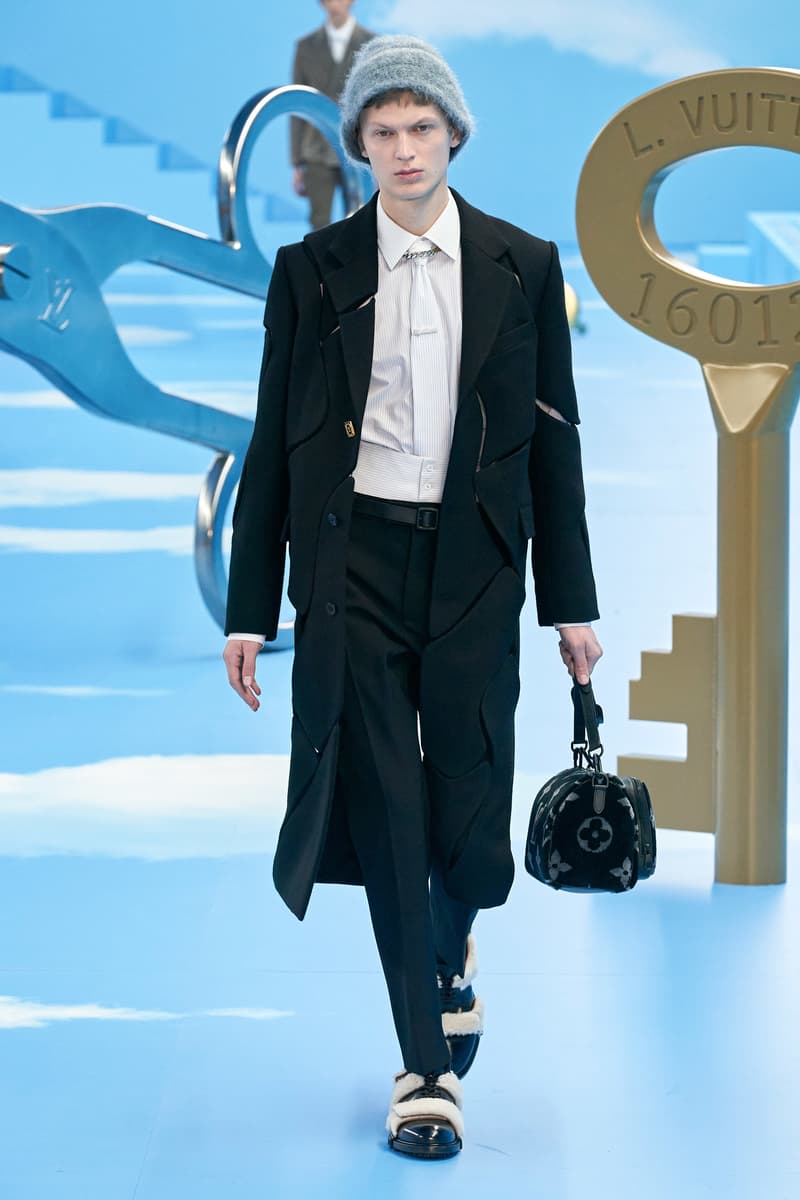 17 of 55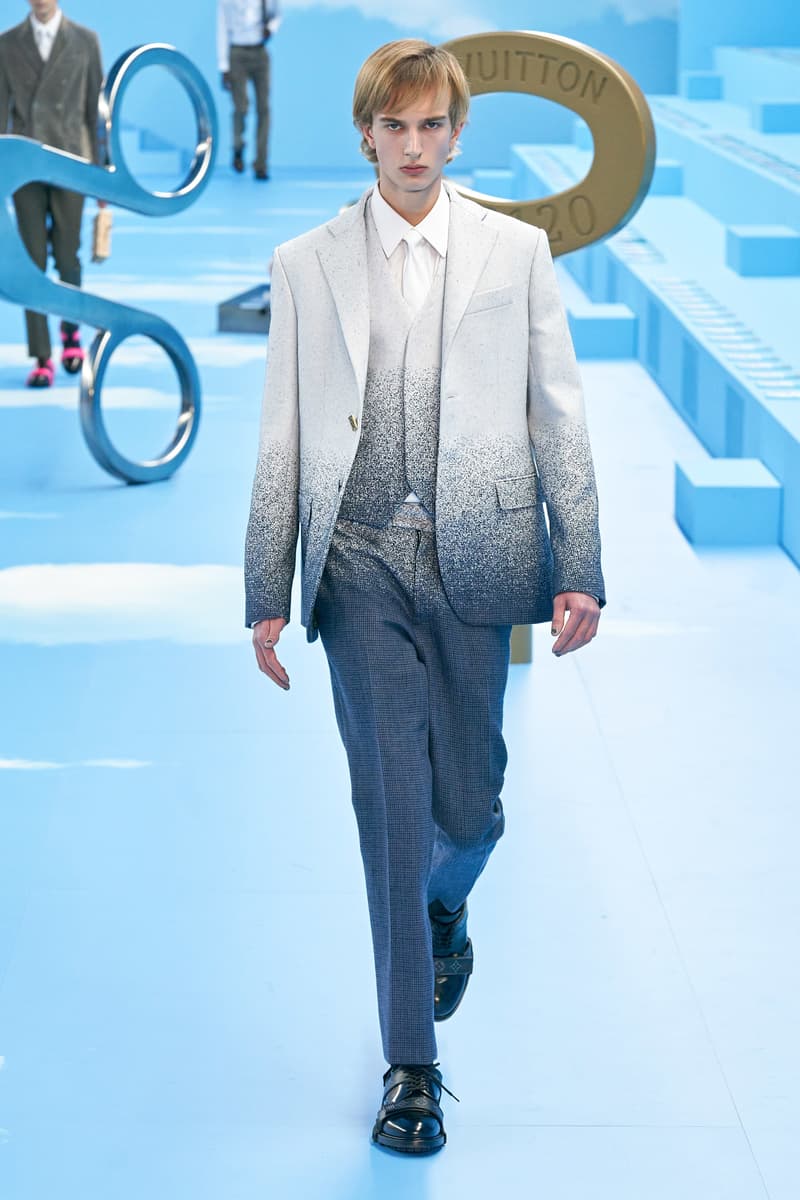 18 of 55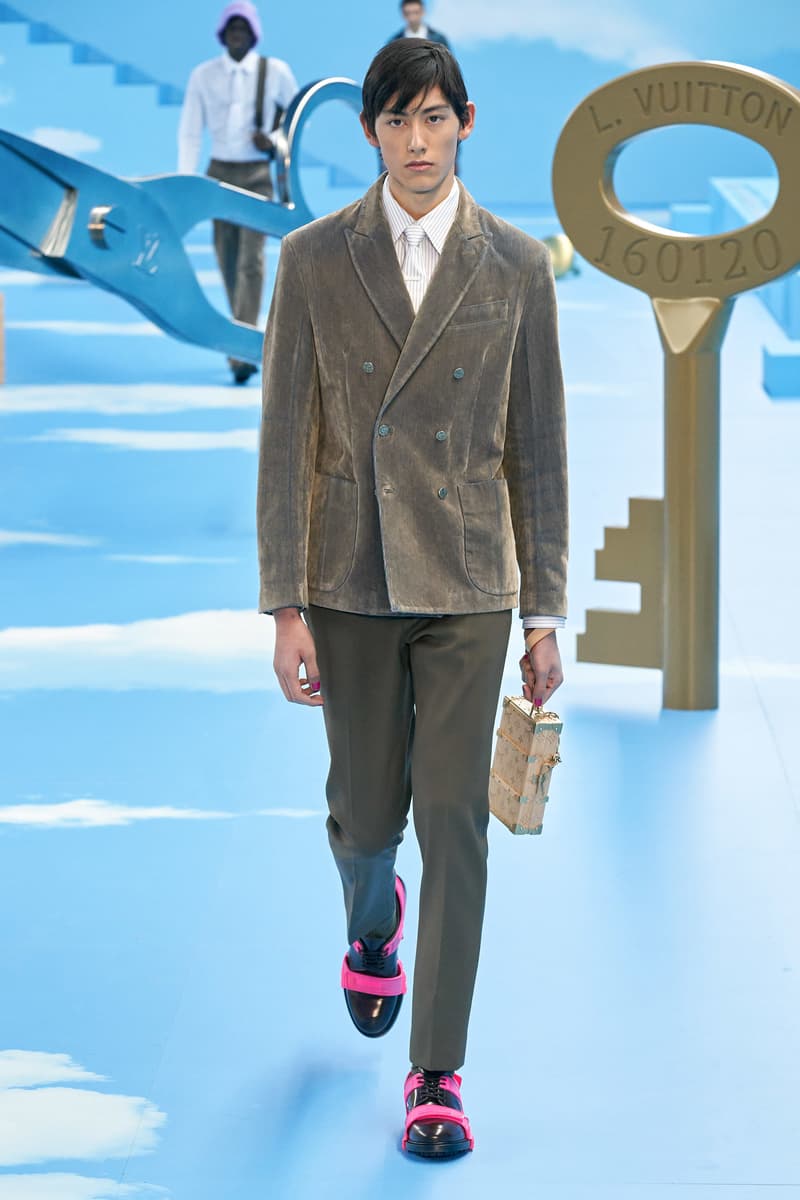 19 of 55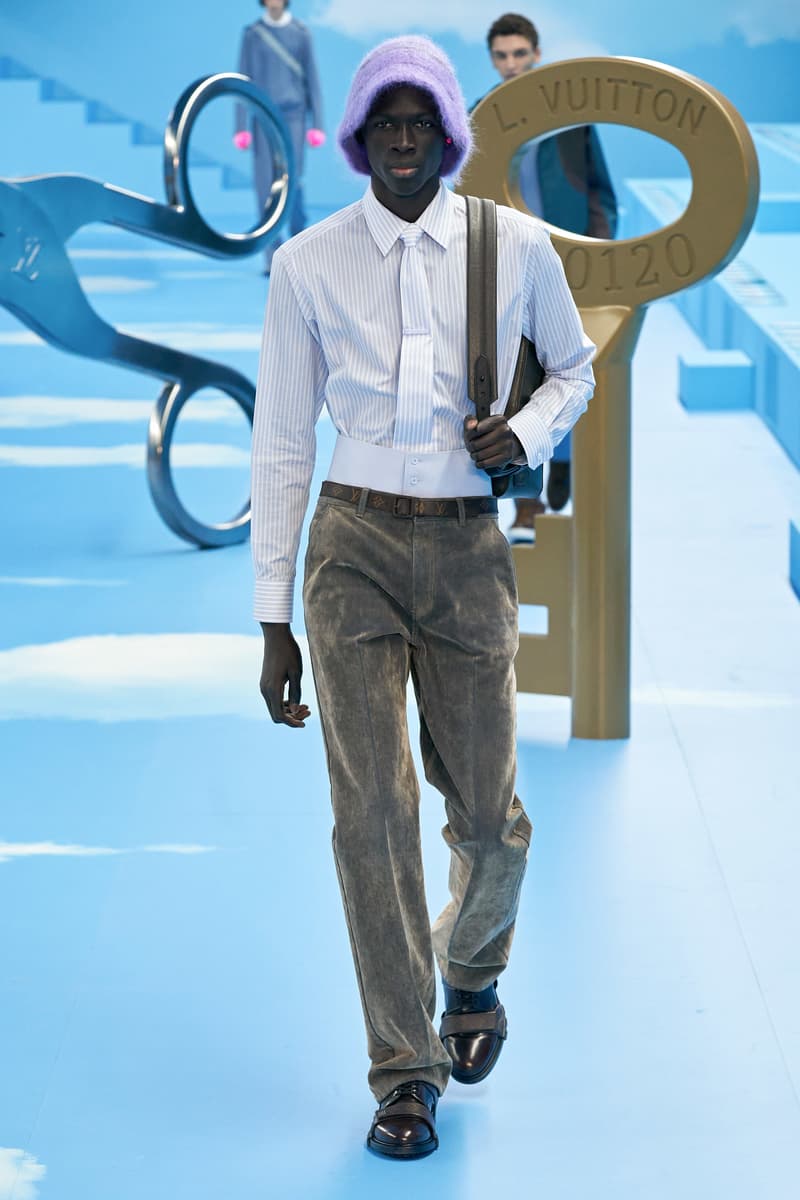 20 of 55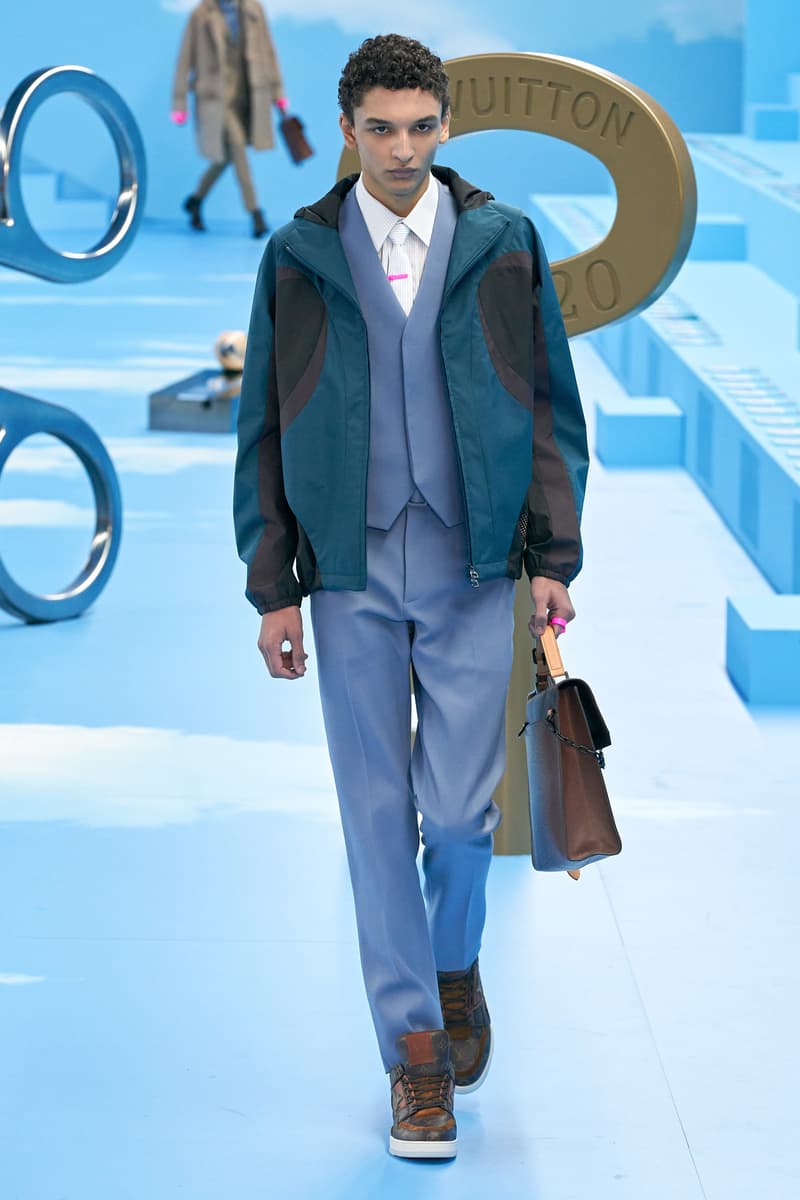 21 of 55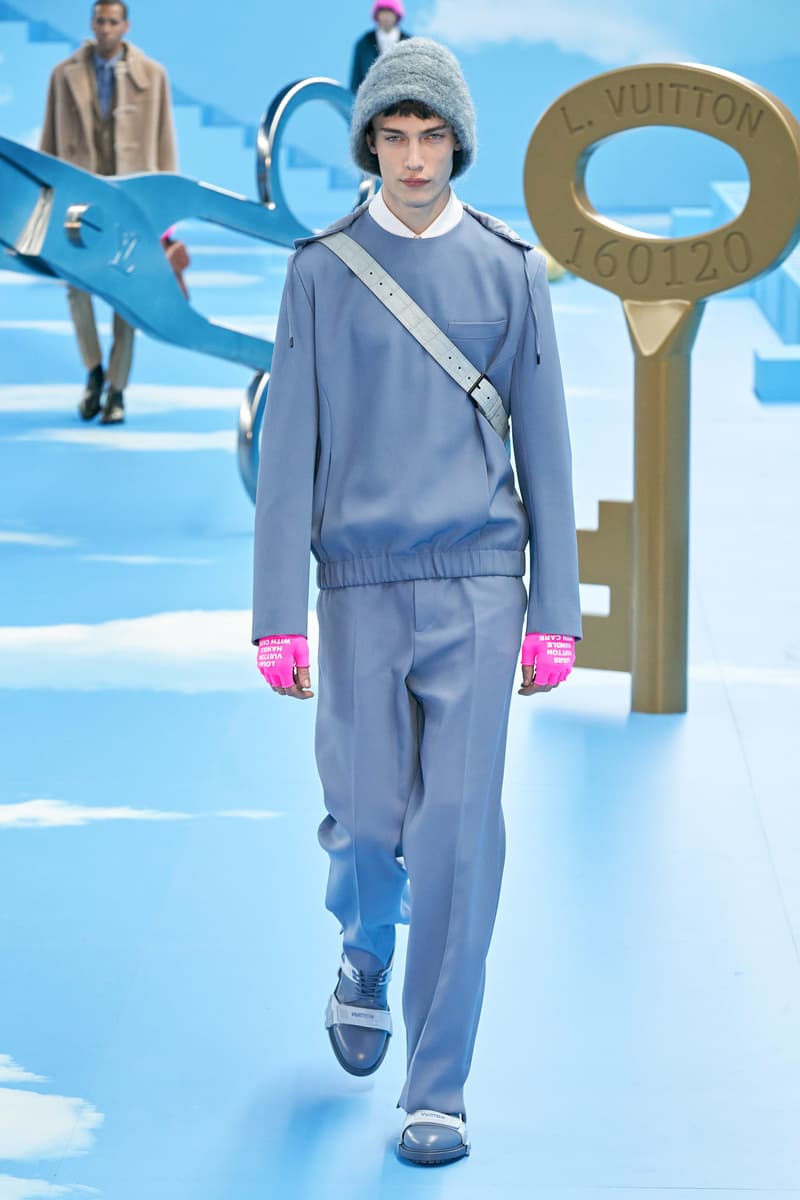 22 of 55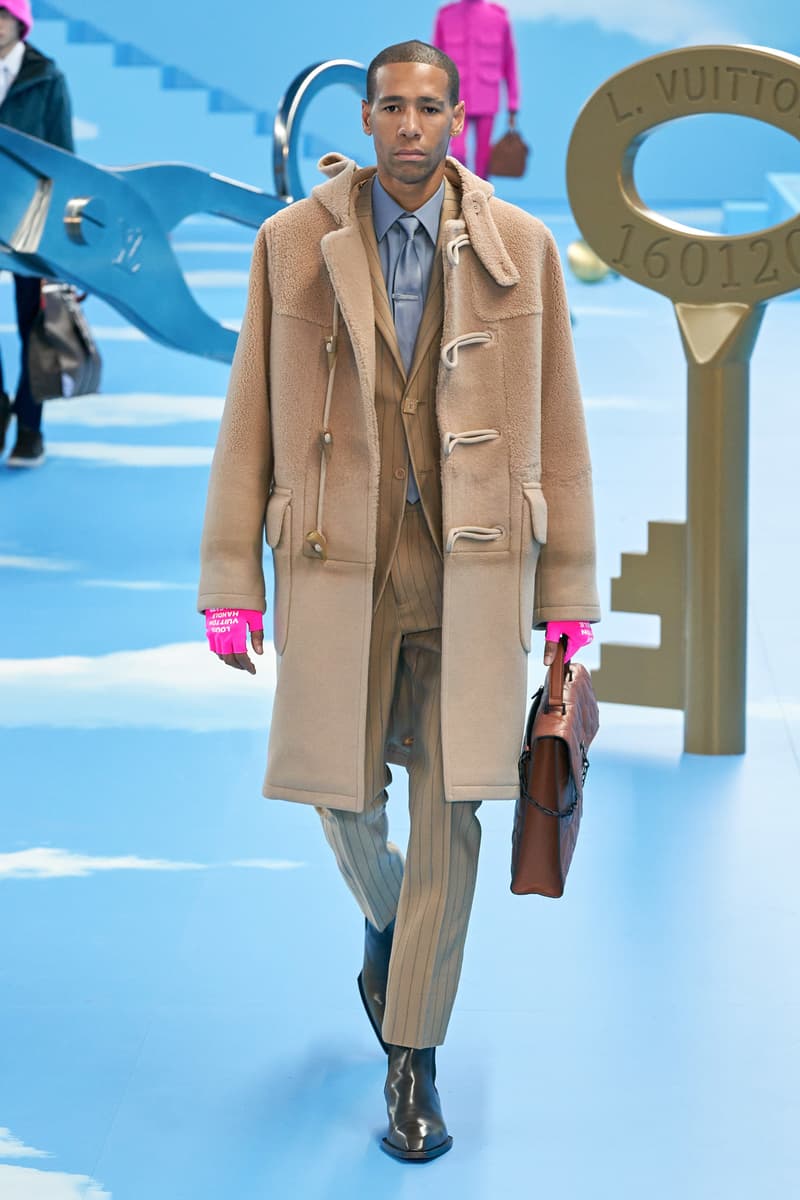 23 of 55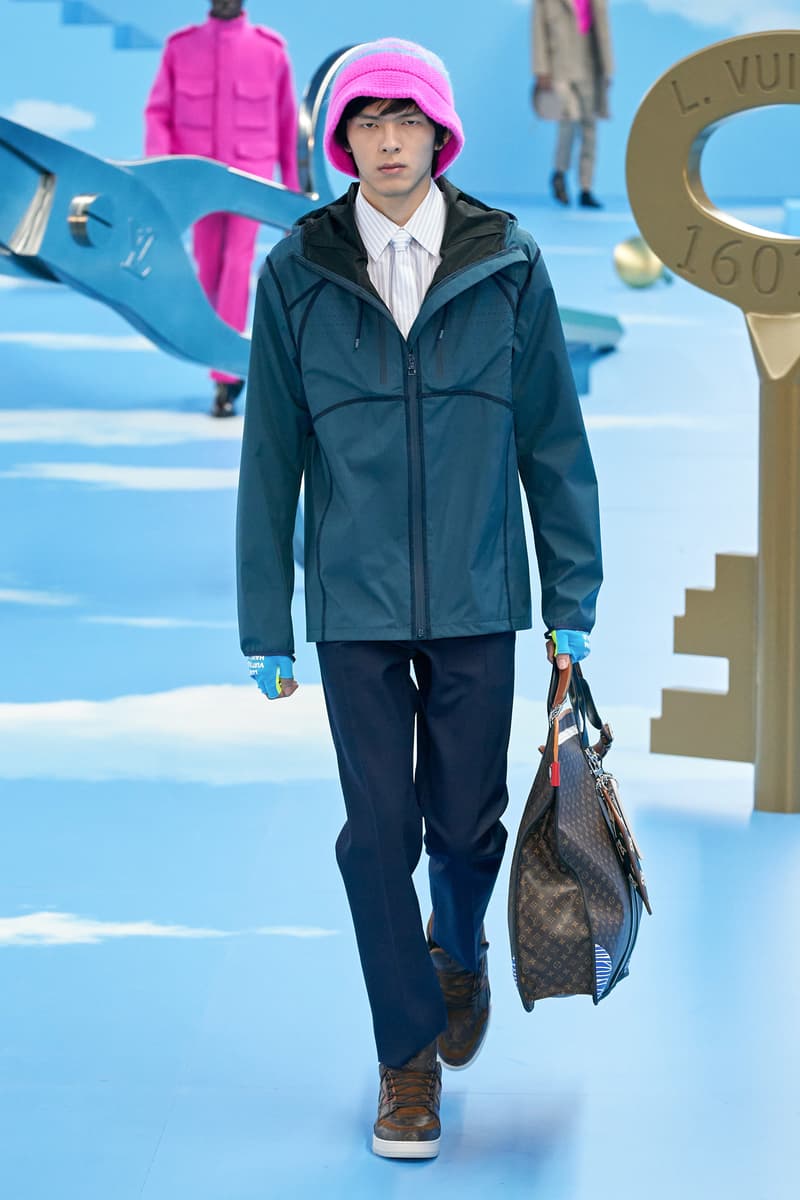 24 of 55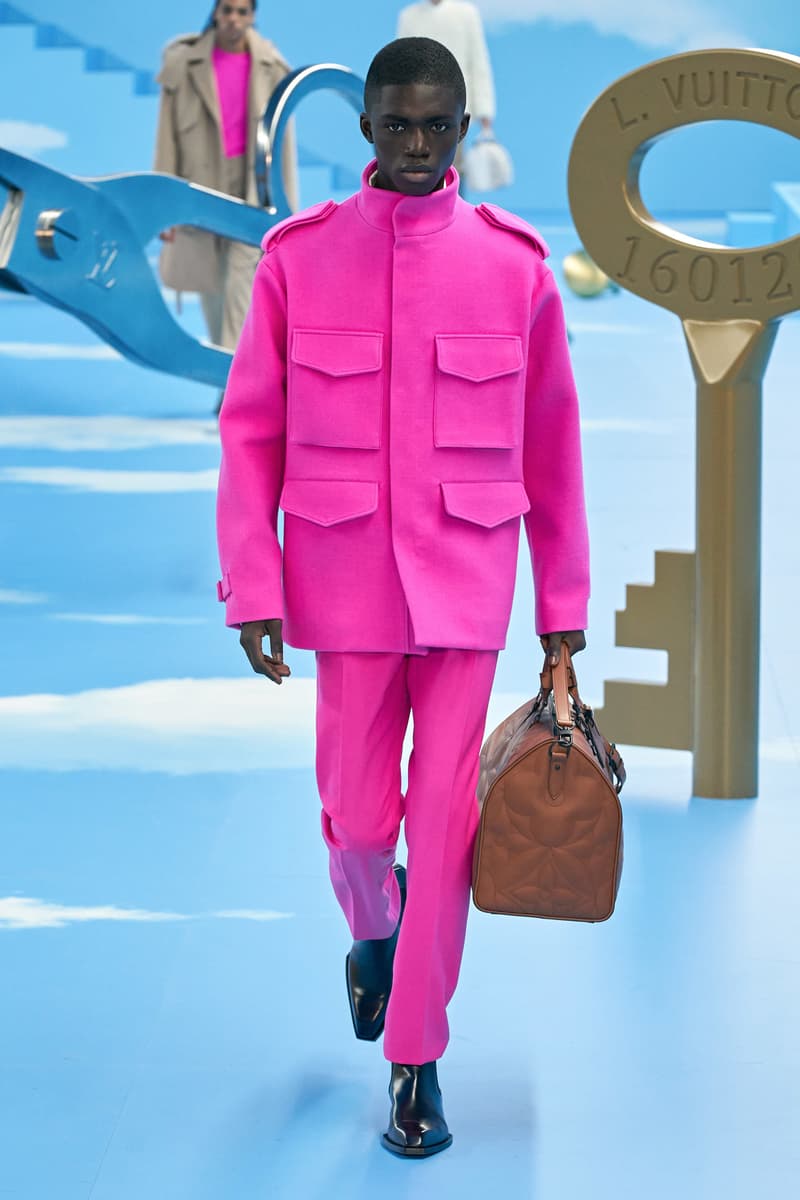 25 of 55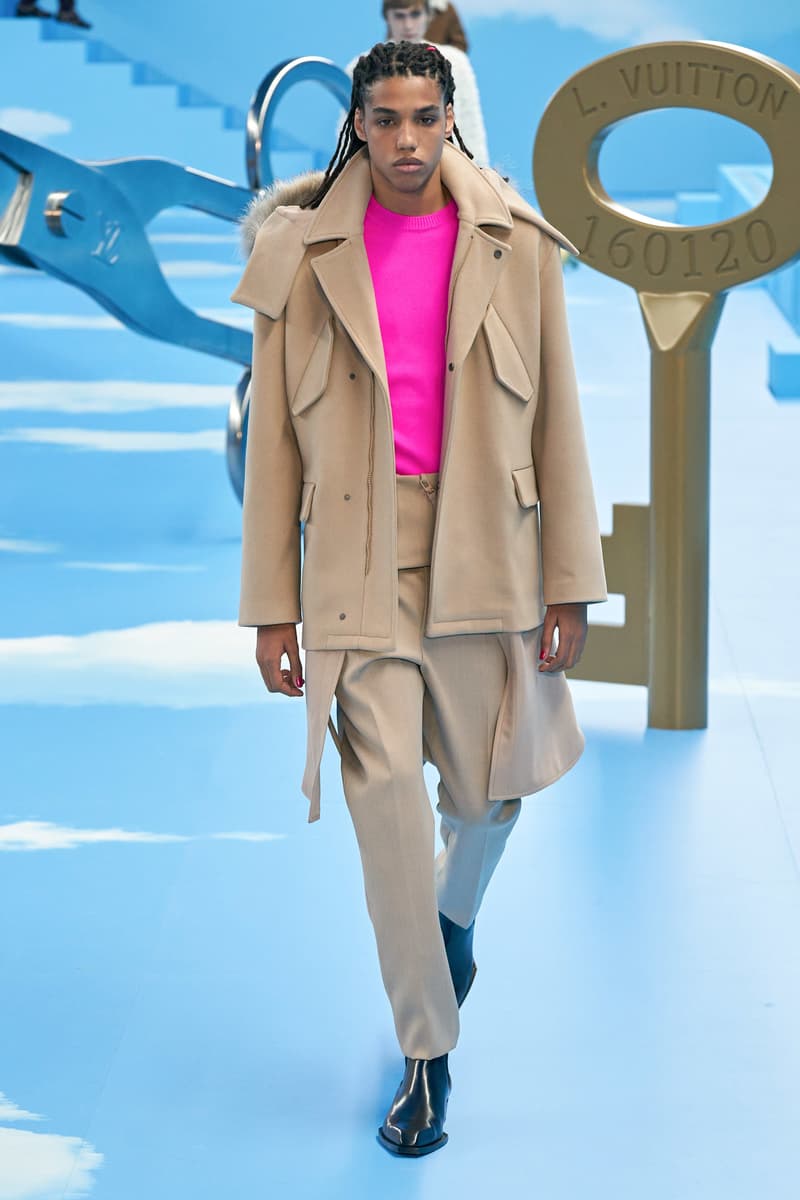 26 of 55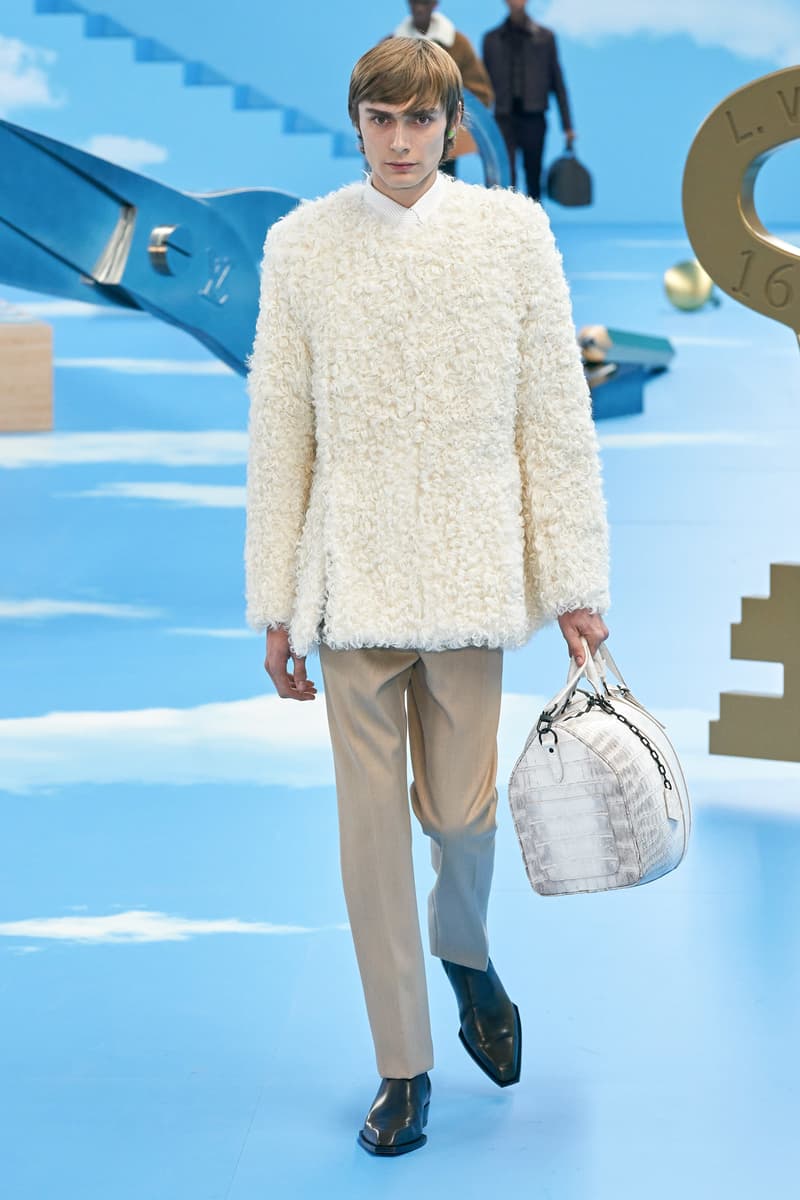 27 of 55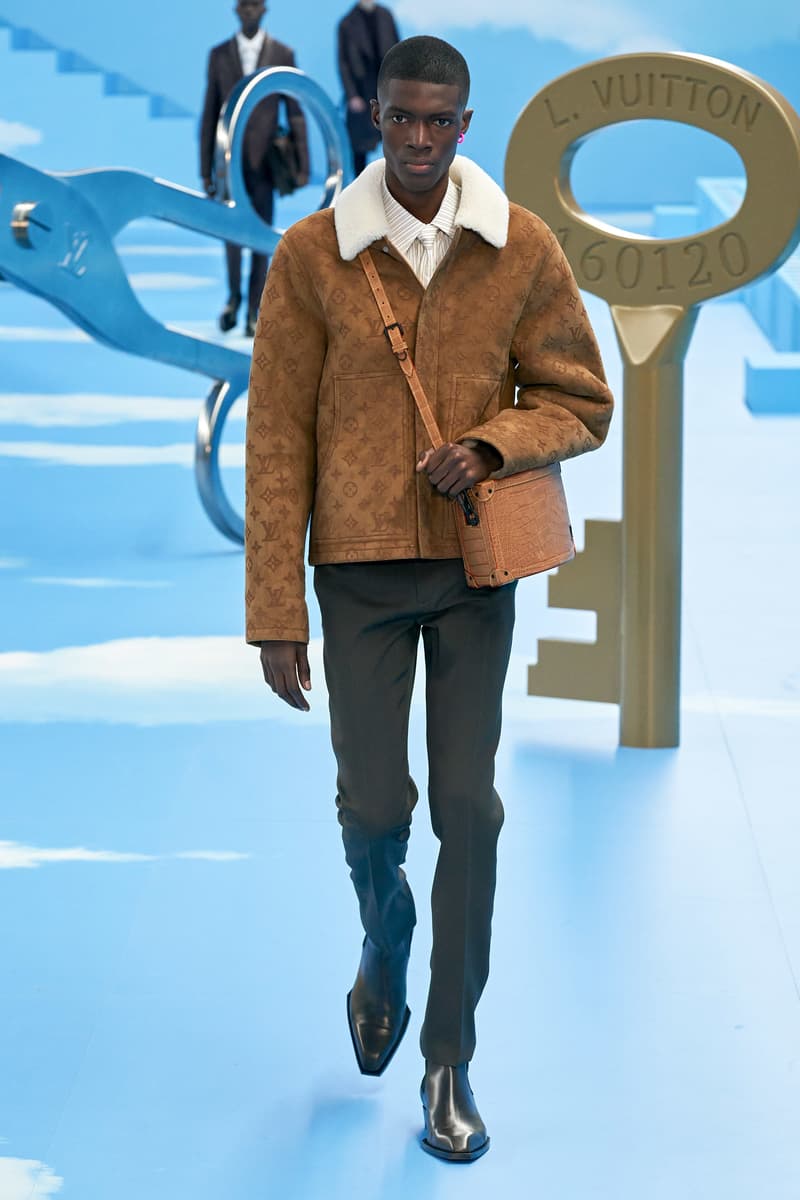 28 of 55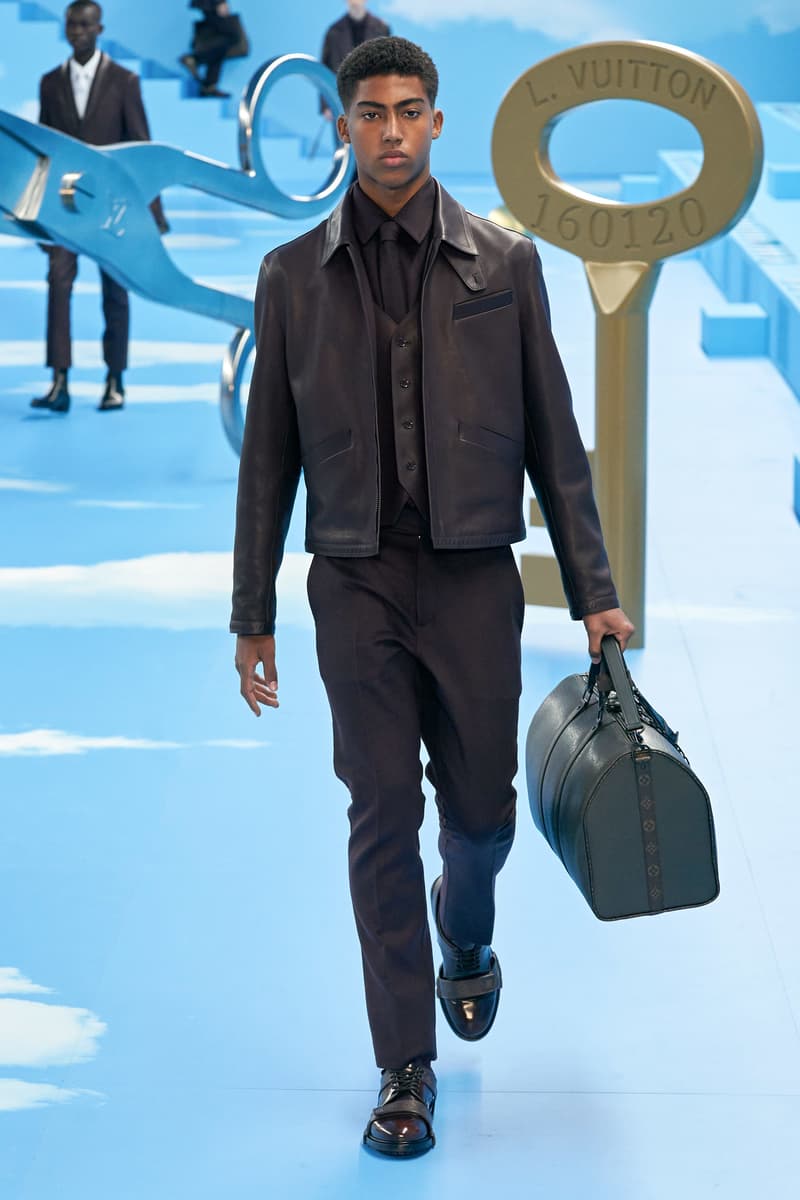 29 of 55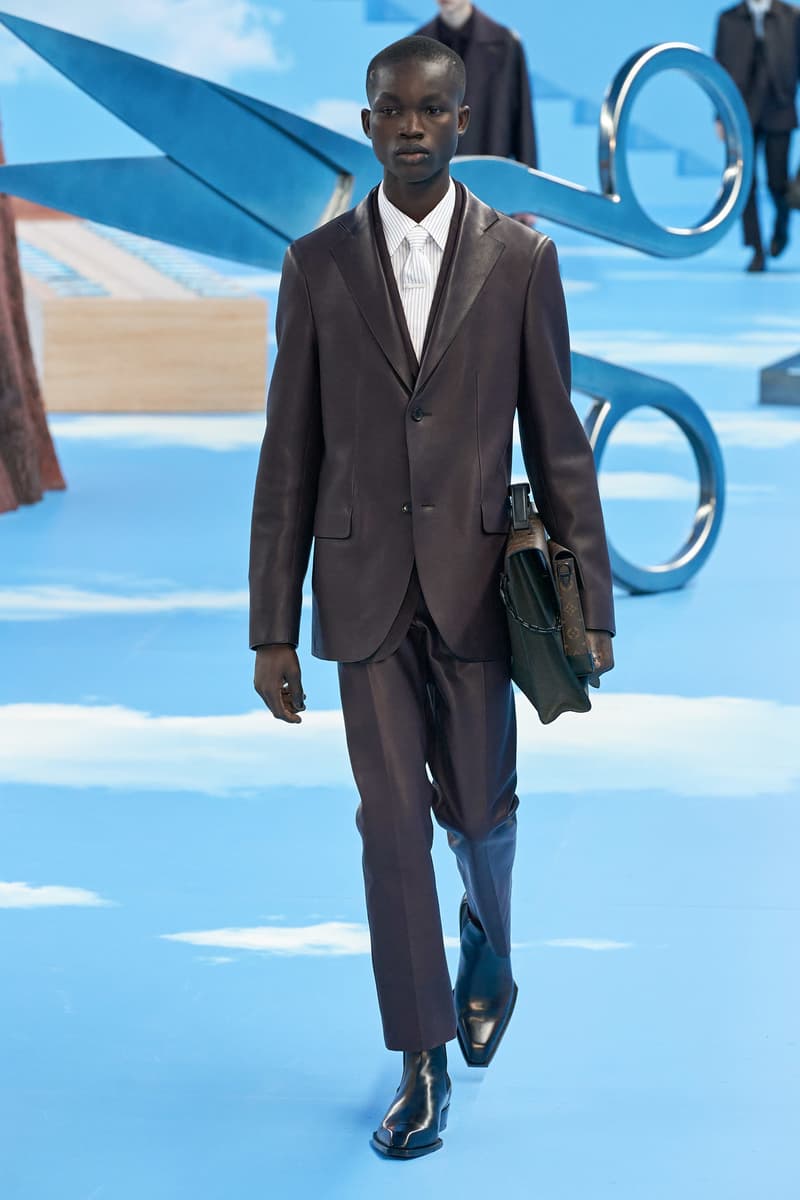 30 of 55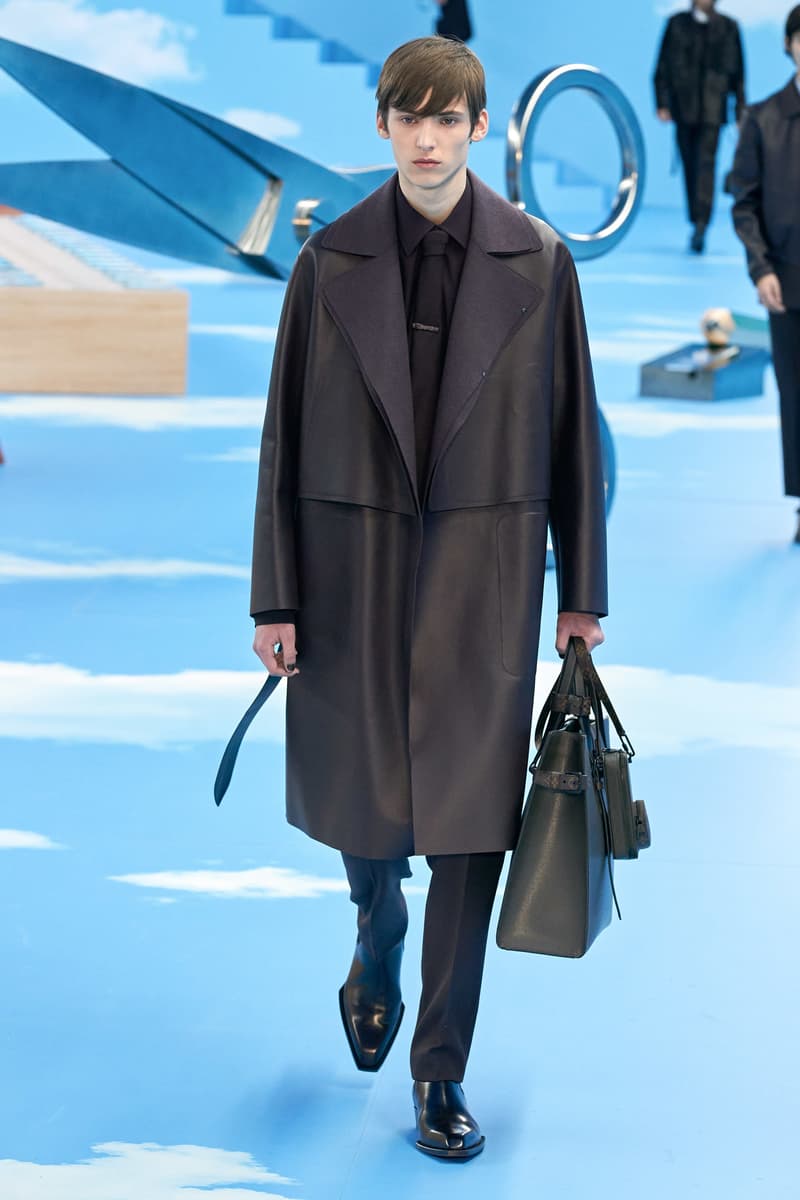 31 of 55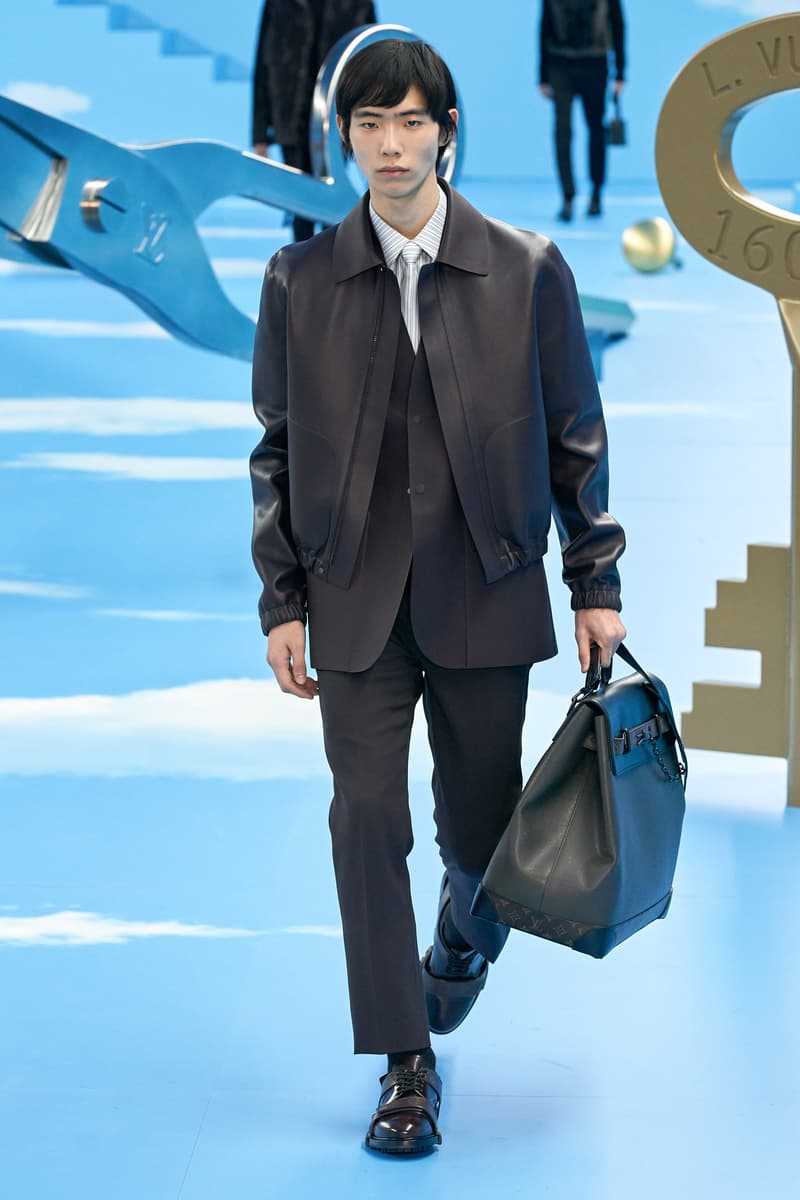 32 of 55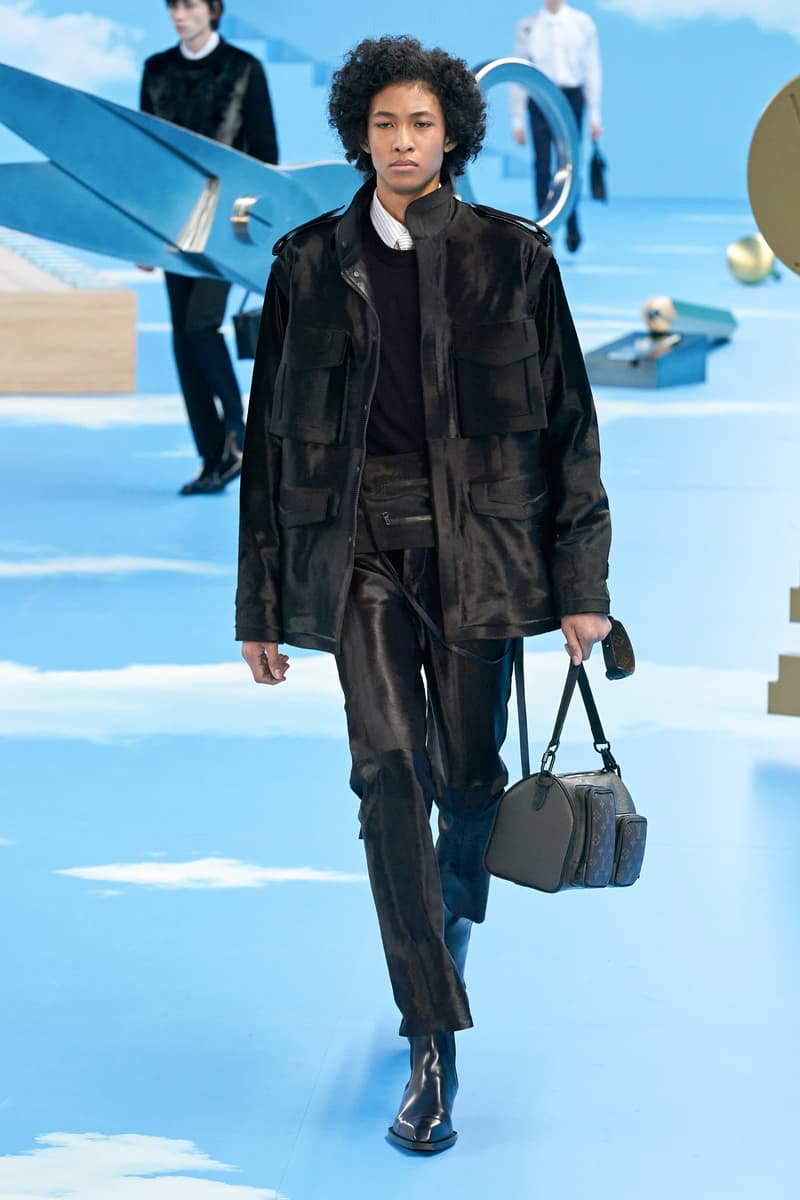 33 of 55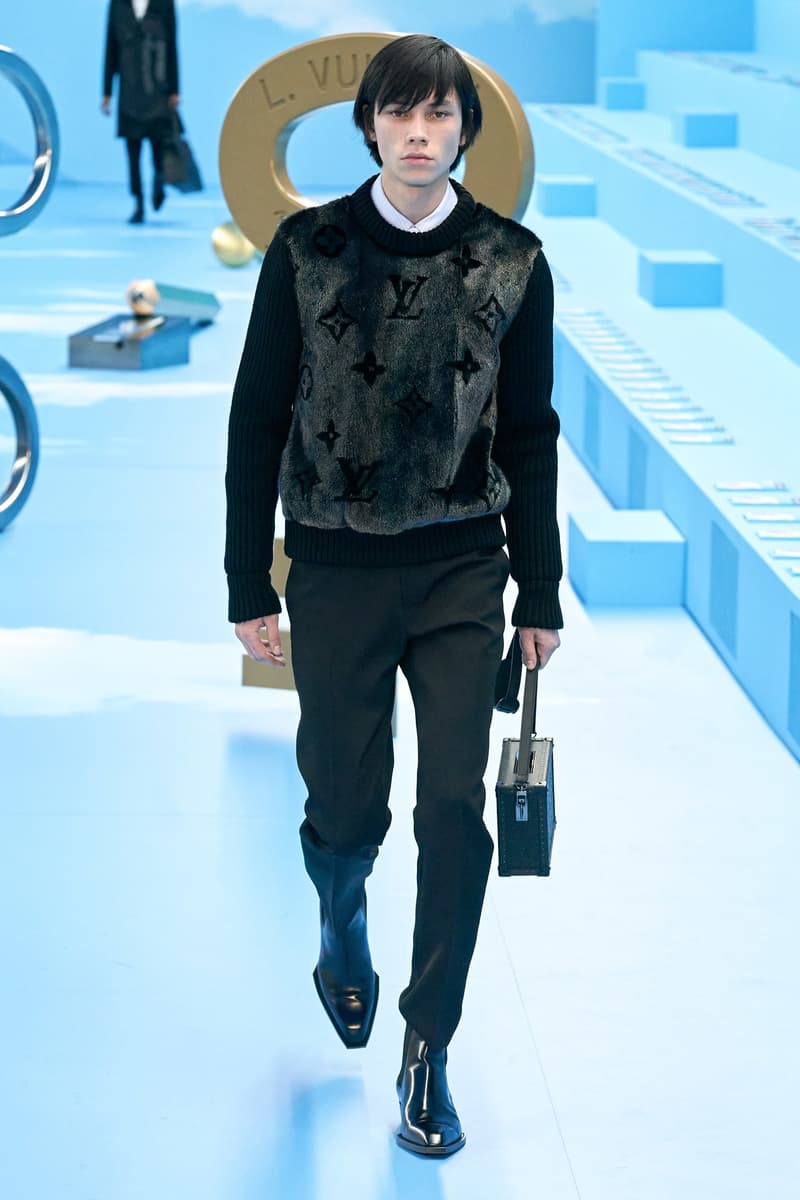 34 of 55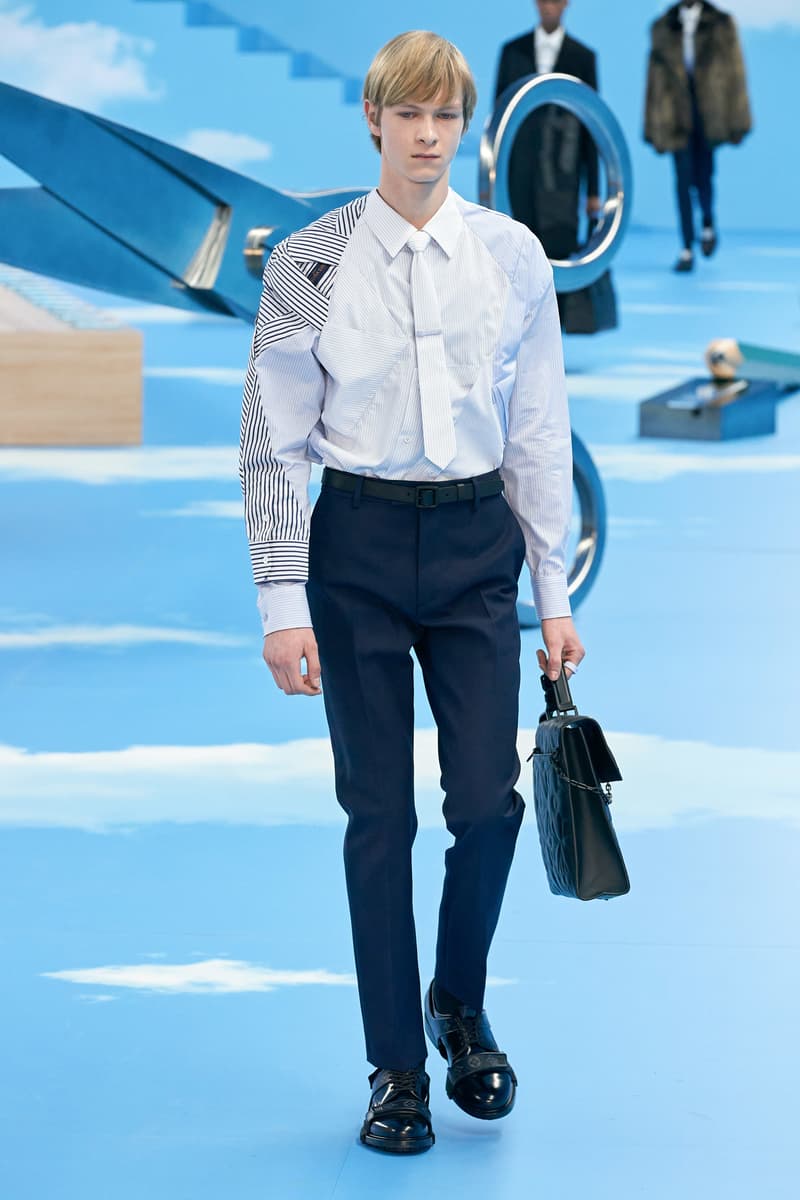 35 of 55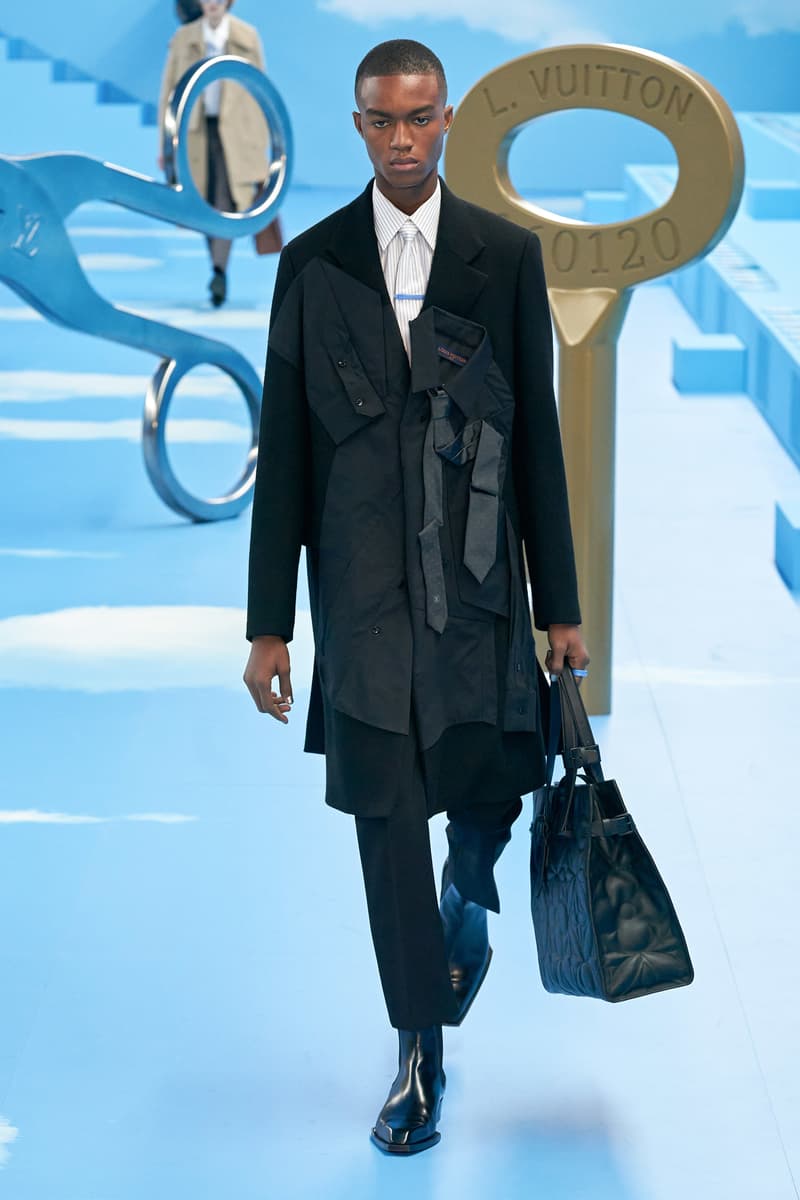 36 of 55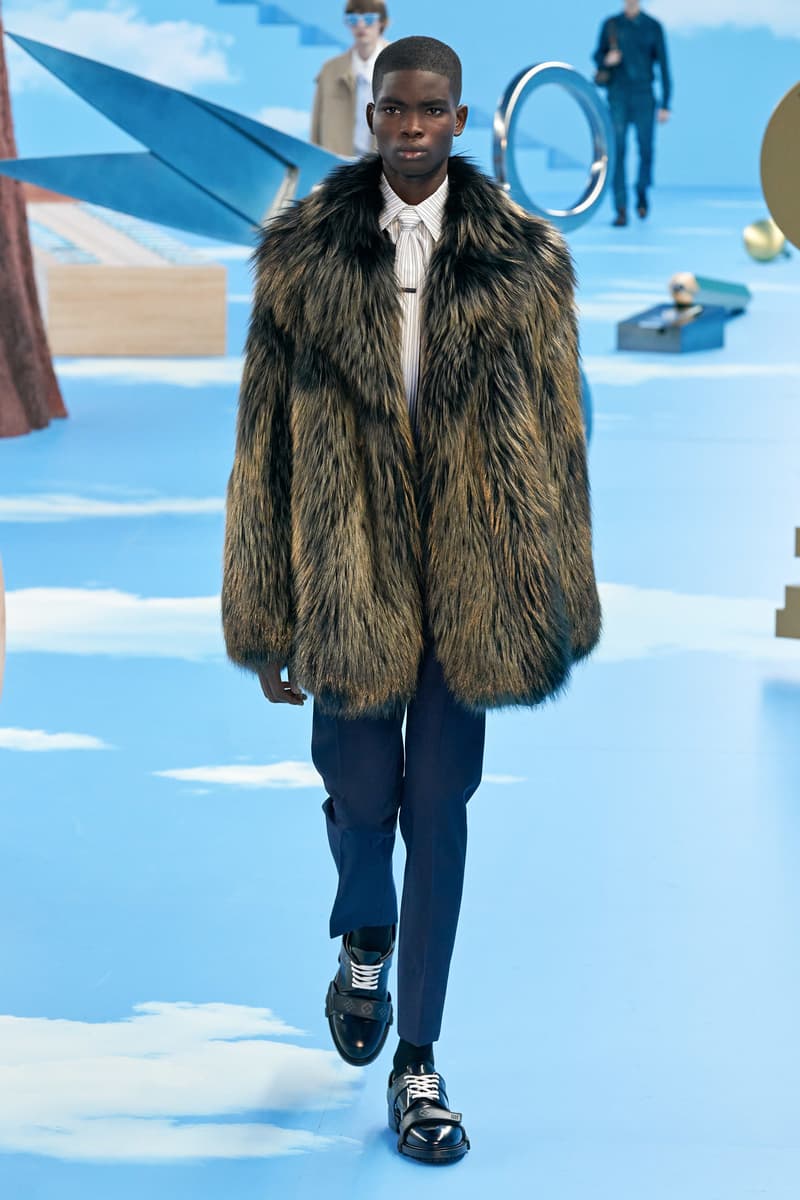 37 of 55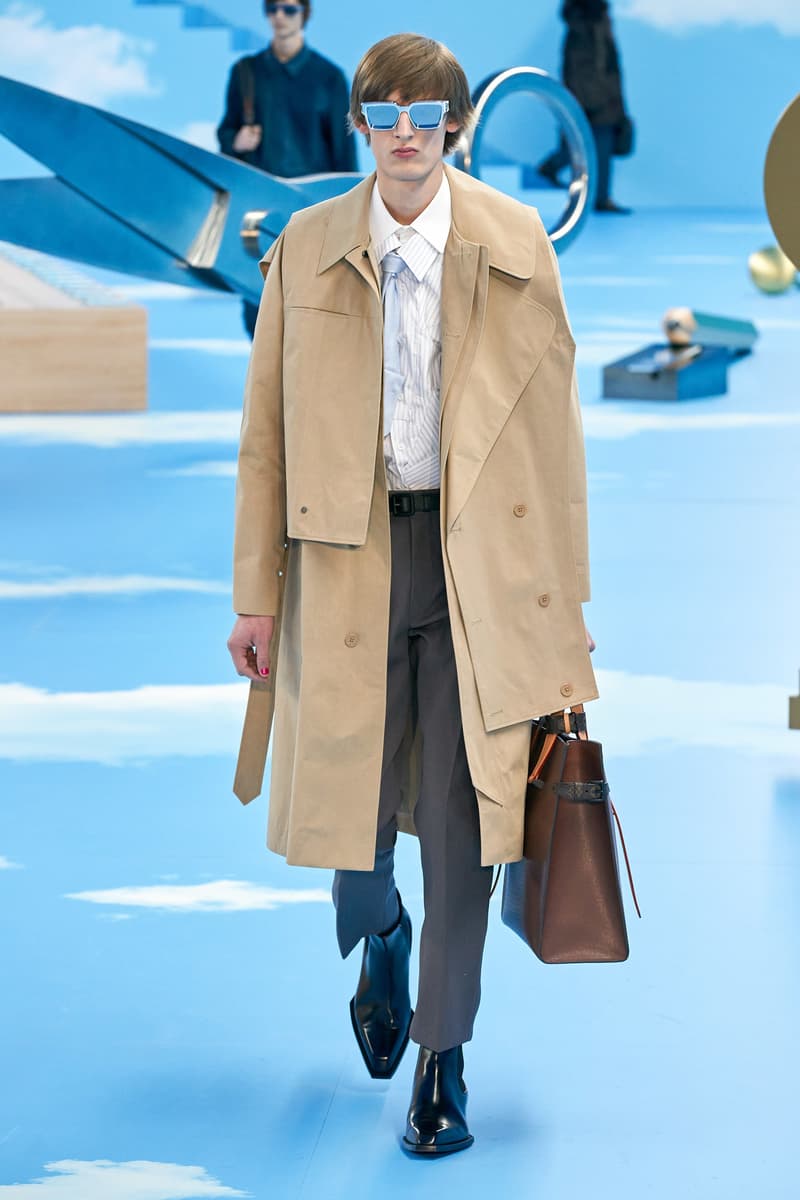 38 of 55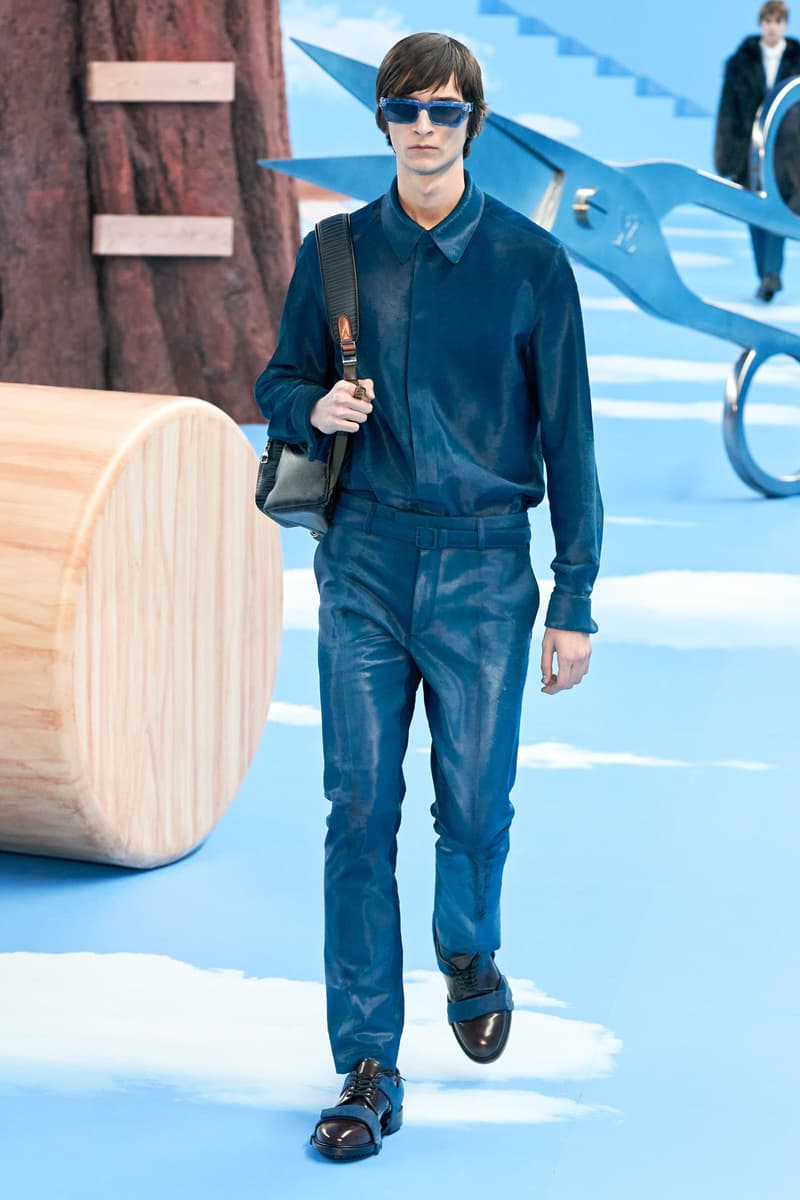 39 of 55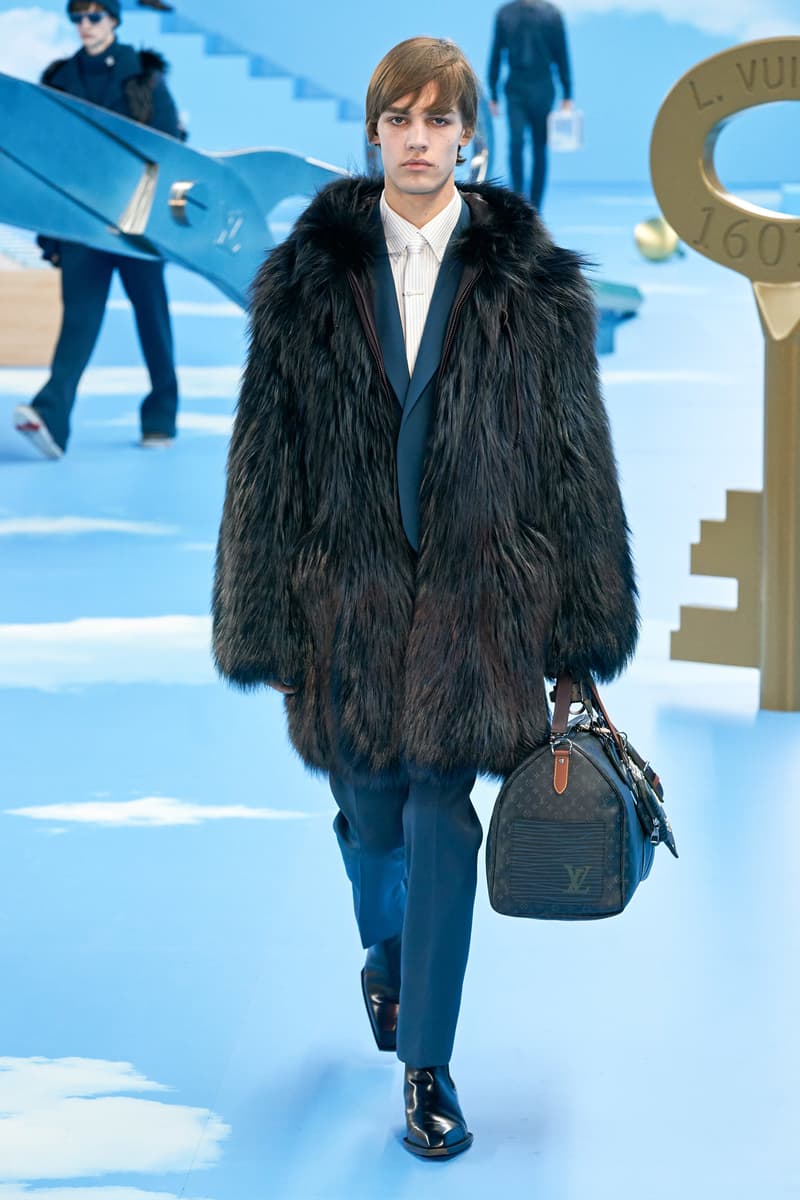 40 of 55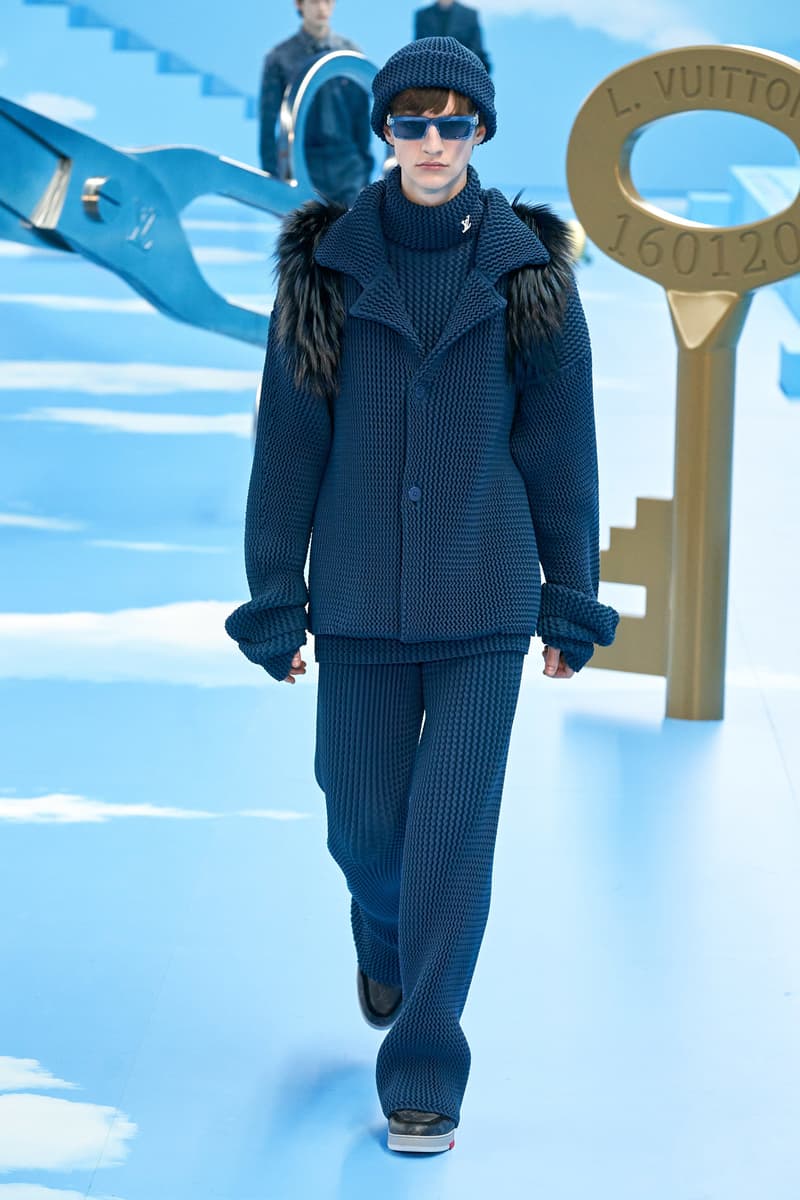 41 of 55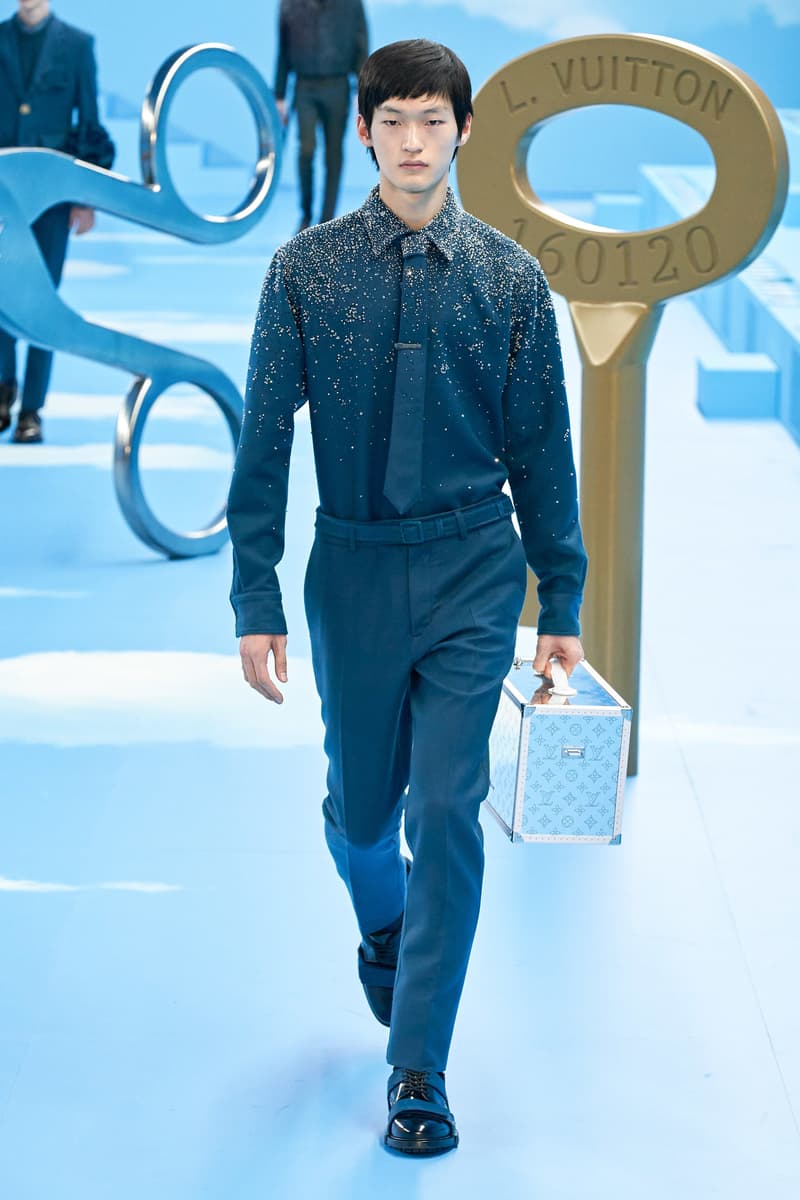 42 of 55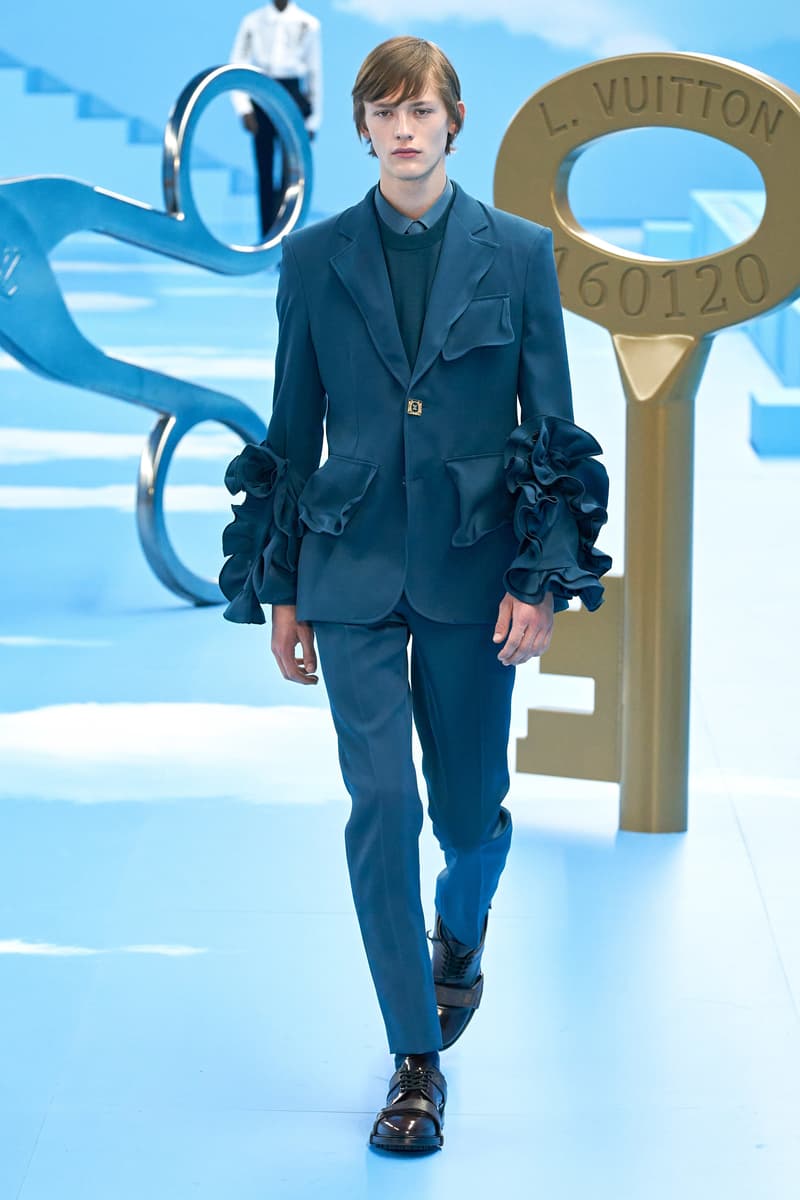 43 of 55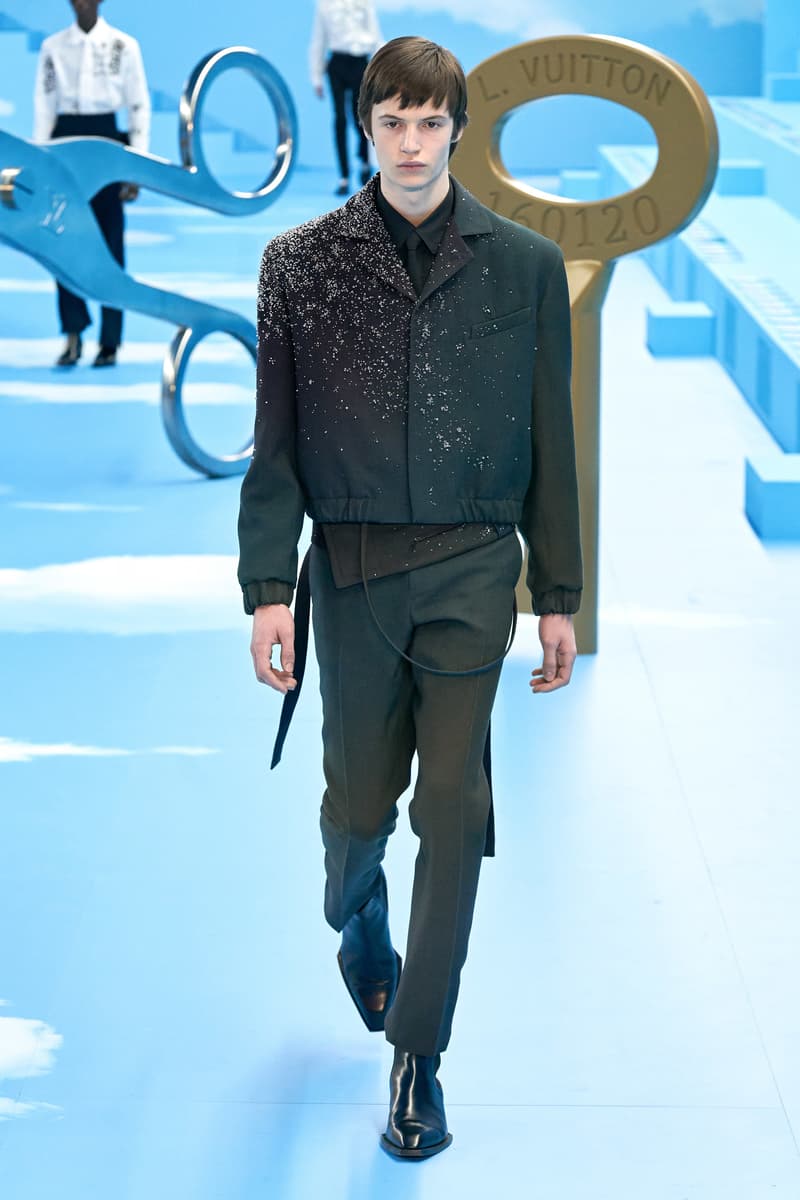 44 of 55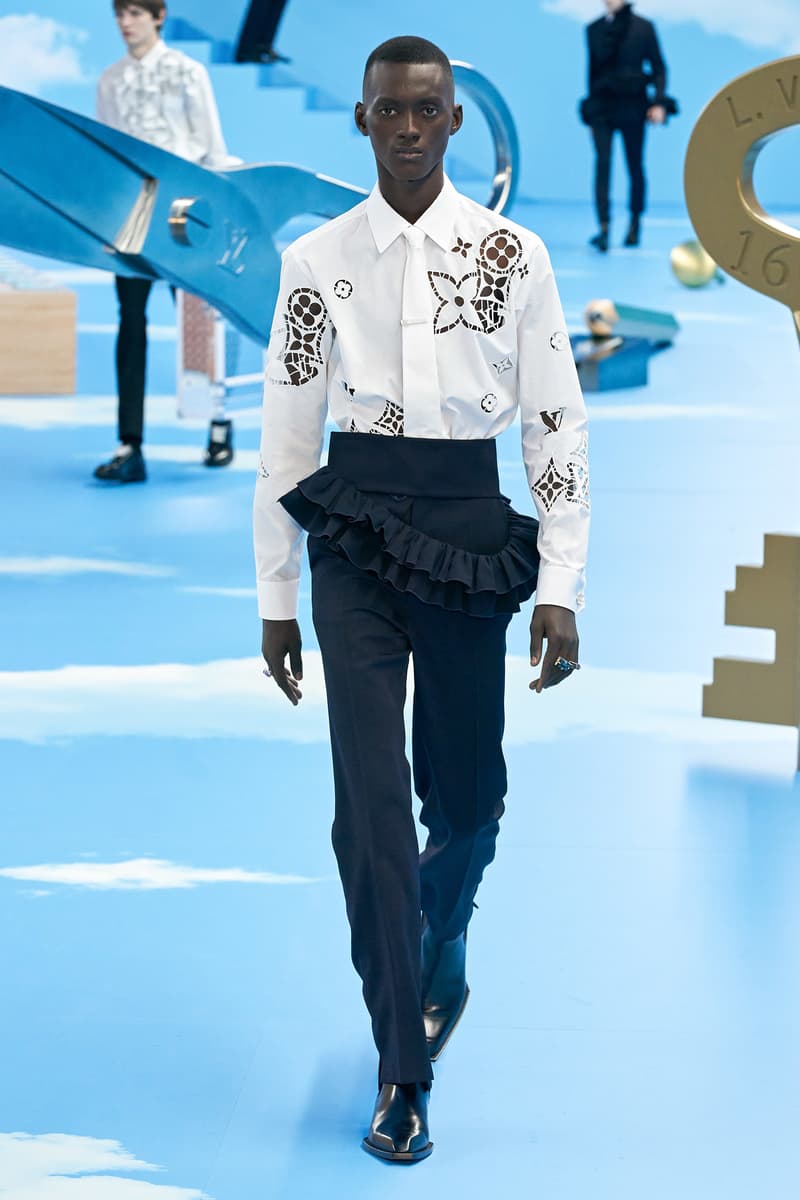 45 of 55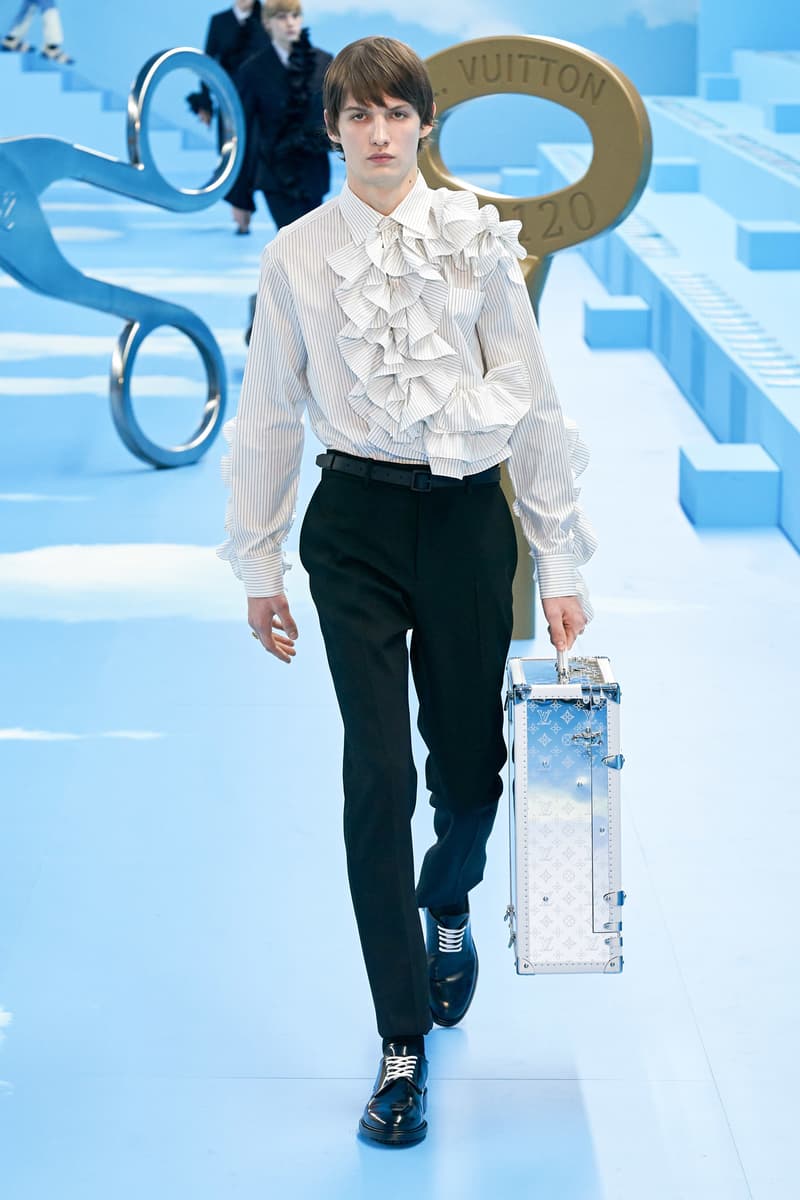 46 of 55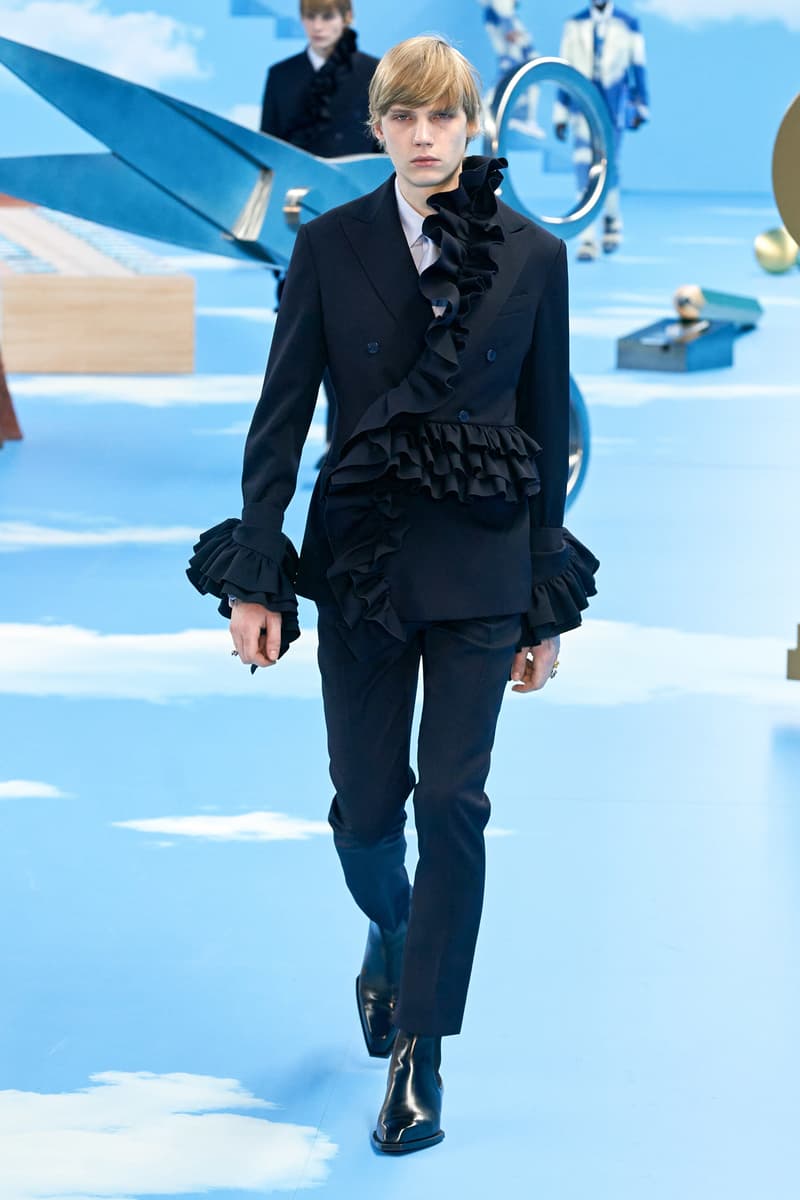 47 of 55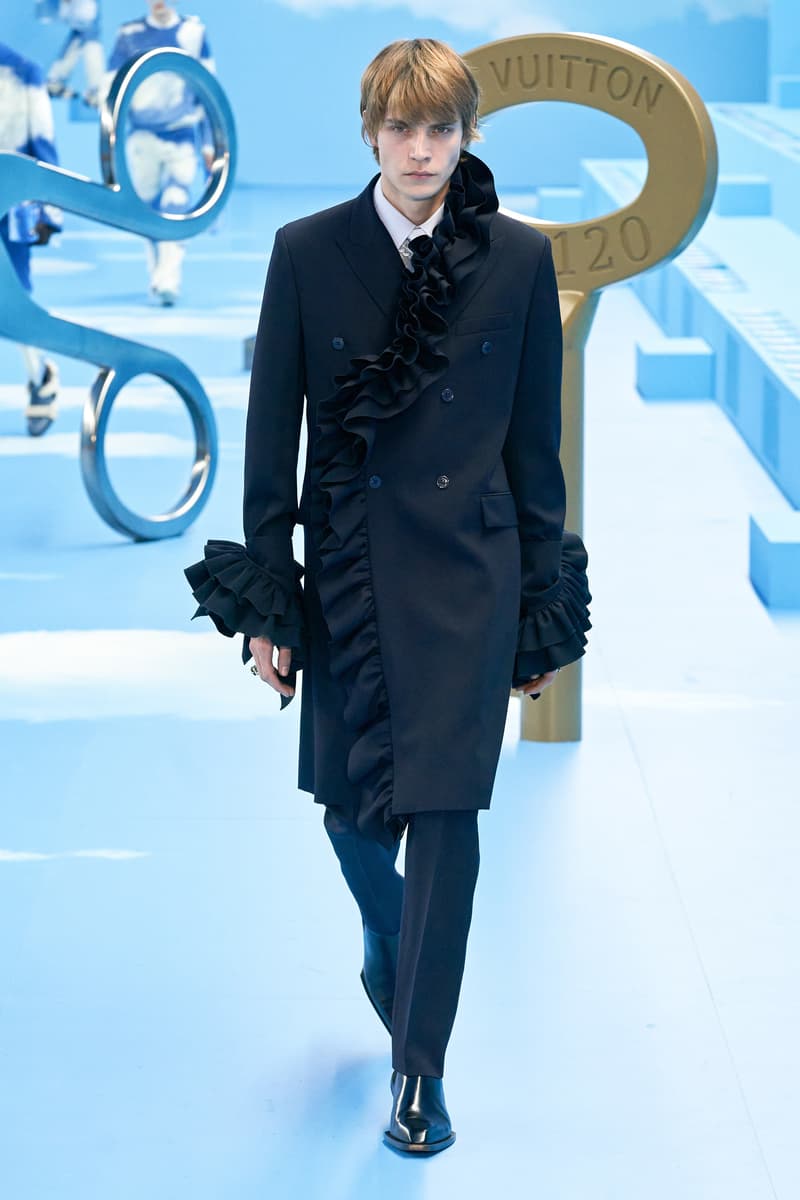 48 of 55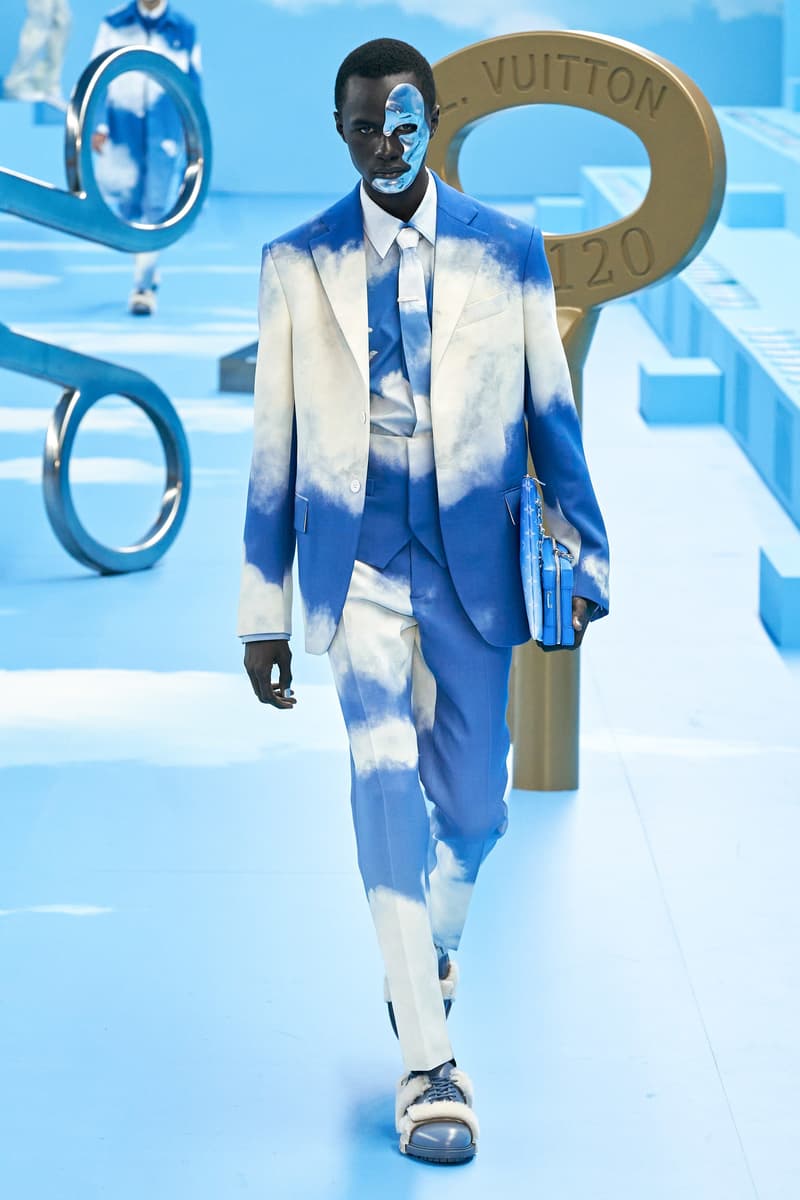 49 of 55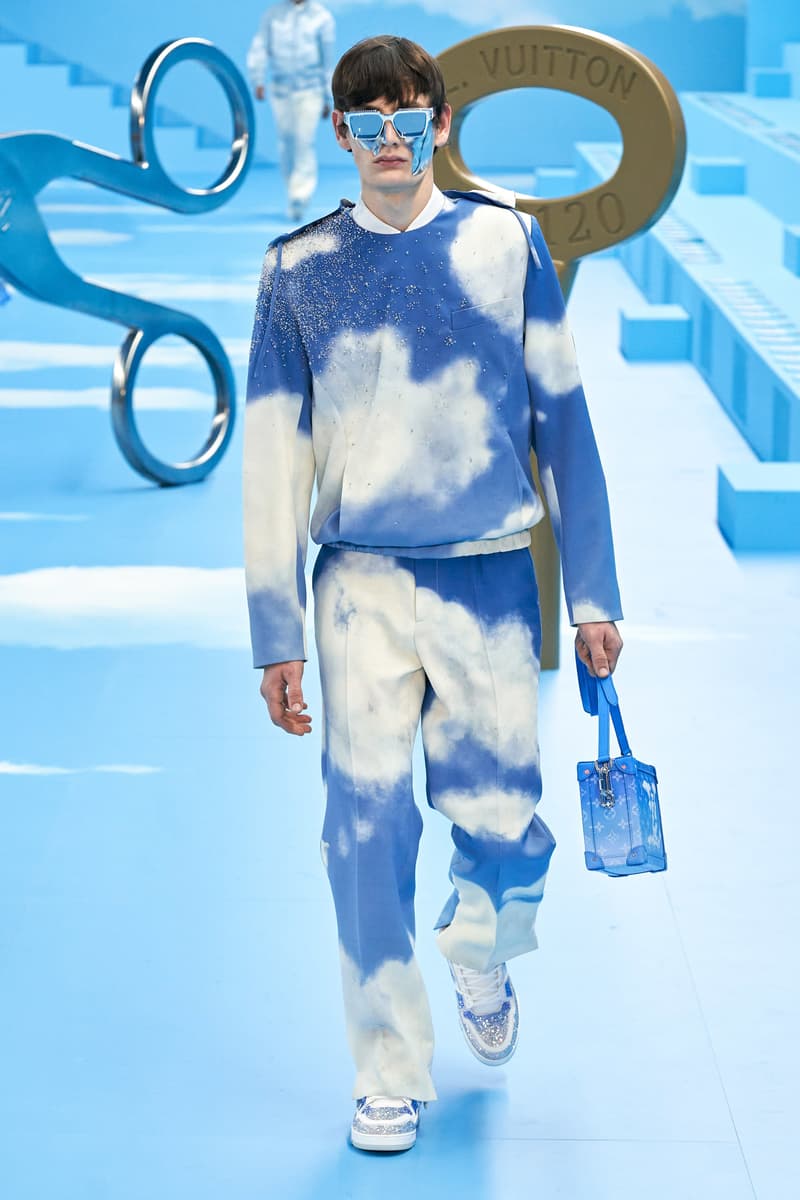 50 of 55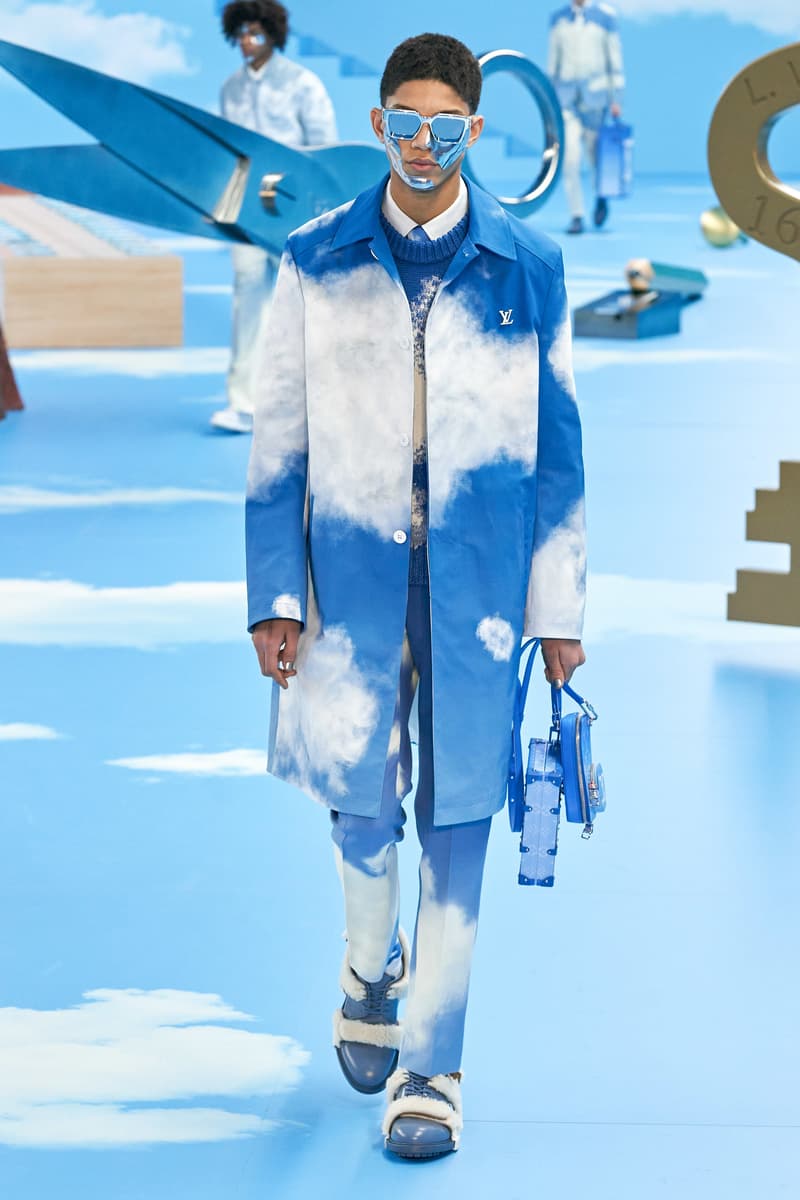 51 of 55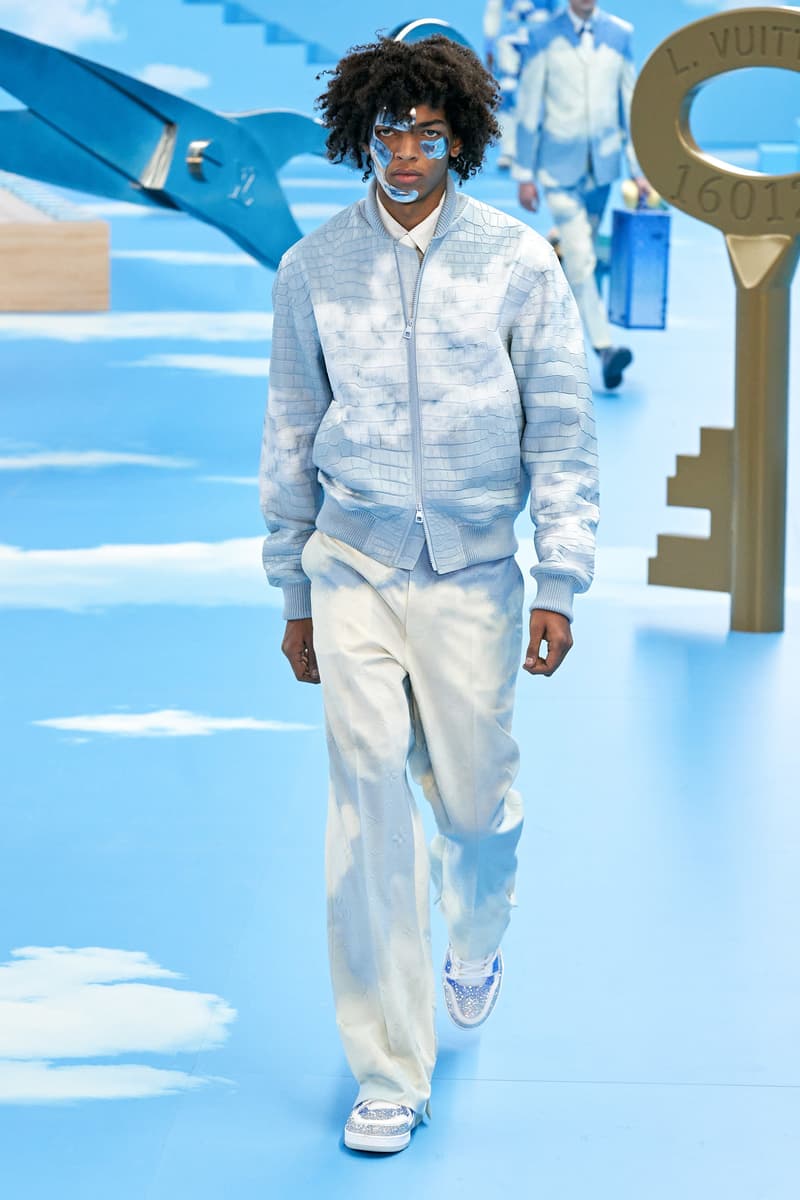 52 of 55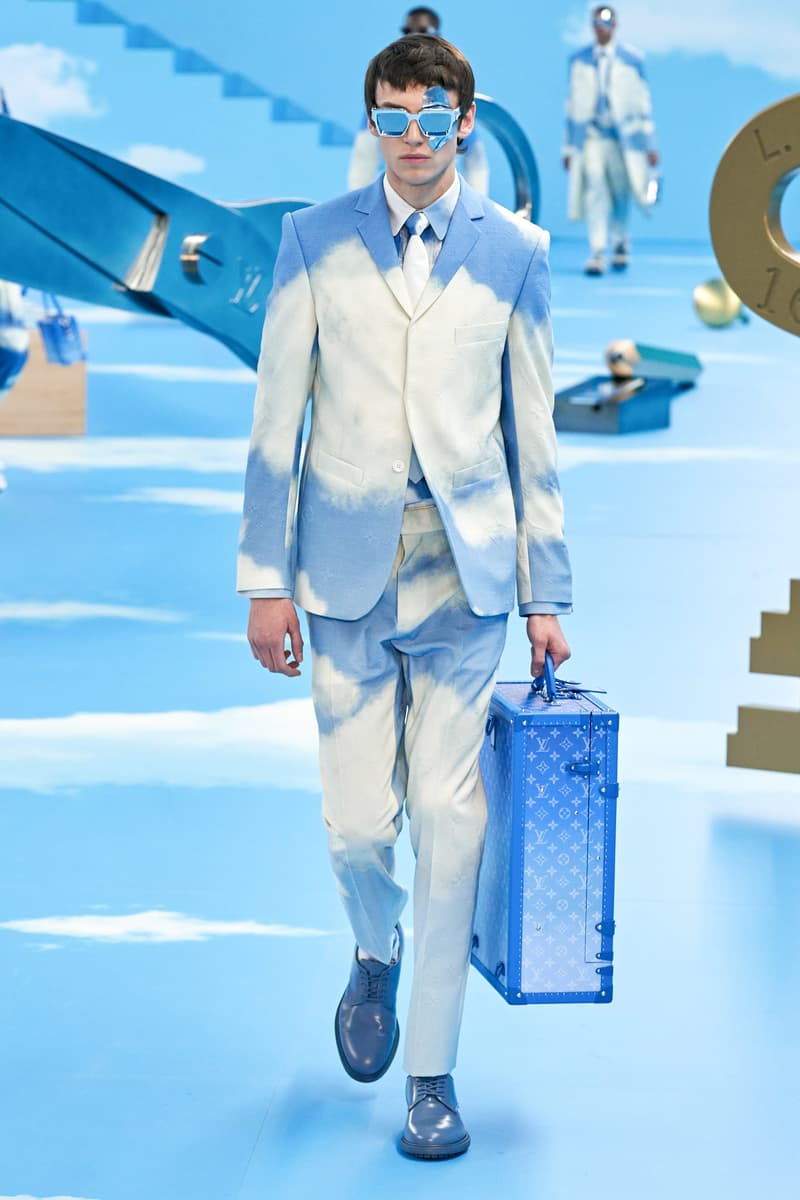 53 of 55
54 of 55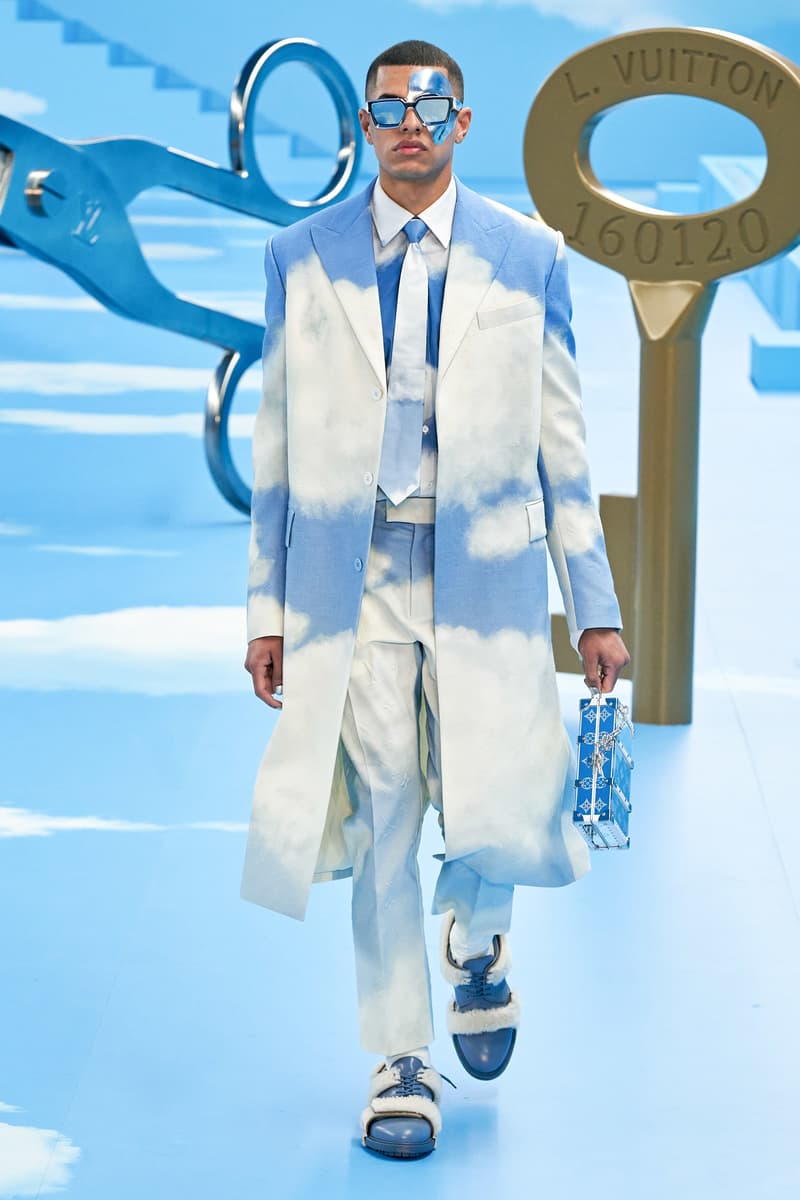 55 of 55
On the third day of Paris Fashion Week Fall/Winter 2020, Louis Vuitton returned to the City of Lights to showcase its latest seasonal offerings on the runway helmed by Virgil Abloh with a surrealist stage design by PLAYLAB, INC.
As one of the most-anticipated runways of the season, Abloh sent down an array of tailored looks inspired by "Heaven." In a video posted to LV's Instagram page, Abloh can be heard discussing the range citing, "the collection is about being open-minded and free, even in the constructs of formal menswear."
The sleek silhouettes exuded this same idea, while still managing to keep a balance between streetwear and luxe. The items were dressed in seasonal appropriate color palettes of mahogany browns, blacks, and greys, while more airy blues and vibrant pinks were featured on the layering items. Additionally some of the outfits that walked down the runway were embellished with LV logos recreated as Louis Vuitton-shaped clouds. Intricate stitching and patterns were also showcased on the formal wear, creating a cut-out-like effect.
Stand out pieces, of course, included the shirts and suit jackets which incorporated ruffle detailing and cut out panels, along with the long coats featuring gradient effects. Leg wear also stole the show, which saw perfectly pleated trousers dressed in stripped and pink options, as well as fashioned from the same cut-out effect mentioned previously.
Looks were then elevated with the label's herald monogram leather goods in matching hues of browns and blacks, while tones of greys and whites were featured on crocodile skin carryalls and crossbody bags. Belts dressed in the same LV cloud print and matching tie clips were also prominently on display. The final looks to walk the runway saw models wearing head-to-toe outfits in LV's newly introduced cloud pattern. Dapper dress shoes, loafers, boots and monogrammed leather sneakers — paying homage to the Air Jordan 3 — also aided in the looks created by Abloh.
Virgil Abloh's latest Louis Vuitton creations come just one day after he showcased his collection for Off-White™. Check out Louis Vuitton's Fall/Winter 2020 presentation above, along with all our coverage for Paris Fashion Week here.