Paria Farzaneh Looks to the Future for FW20 Collection
Featuring GORE-TEX, Converse and Thermore collaborations.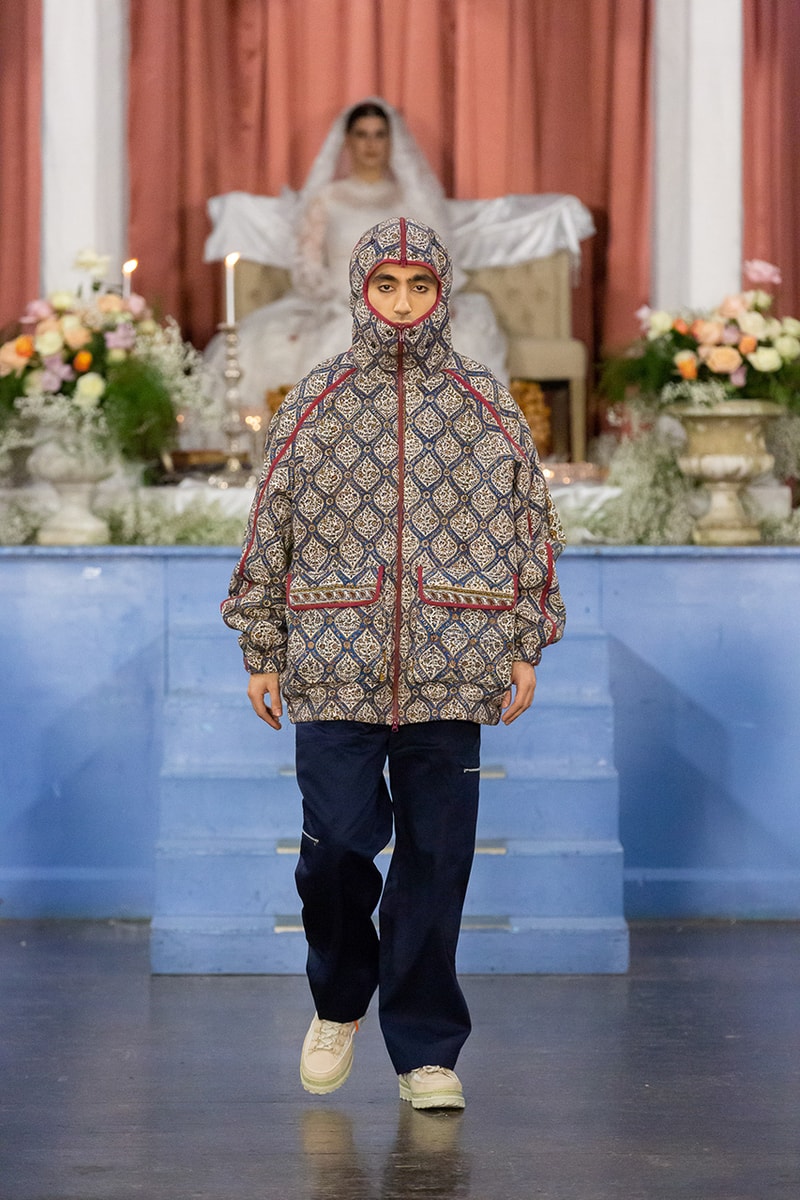 1 of 21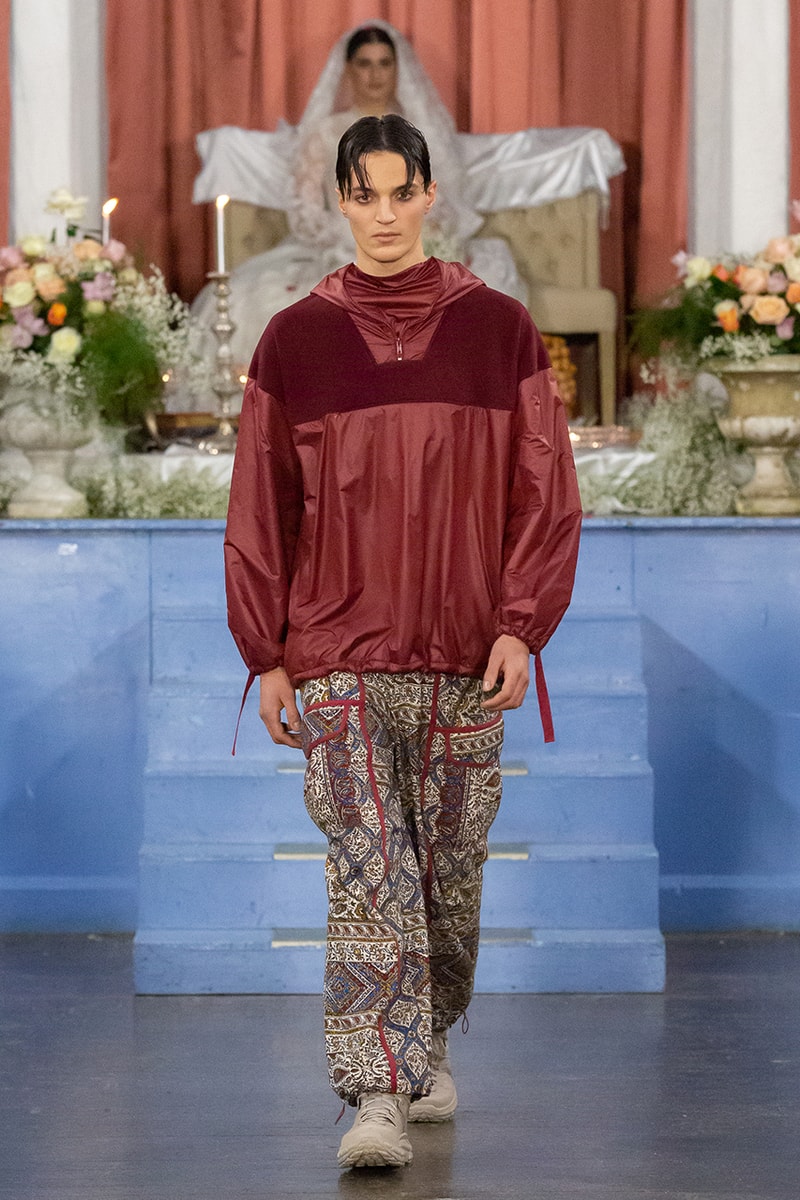 2 of 21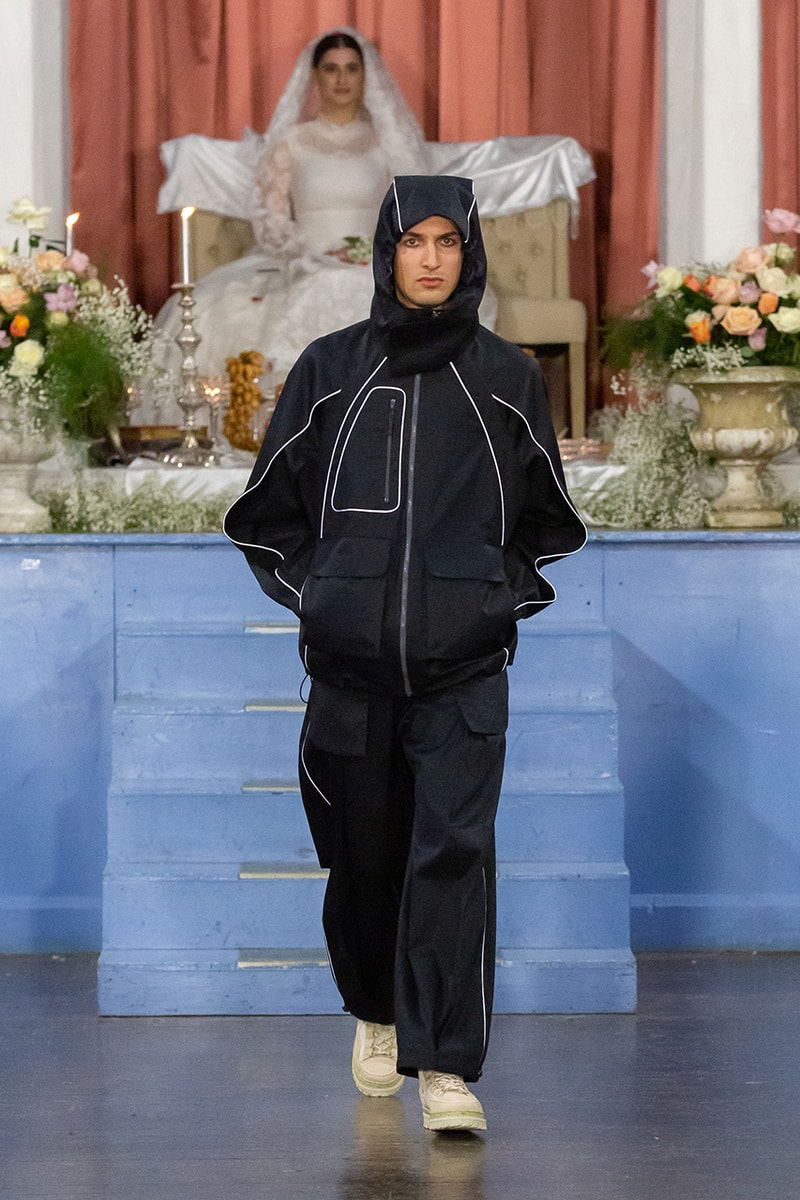 3 of 21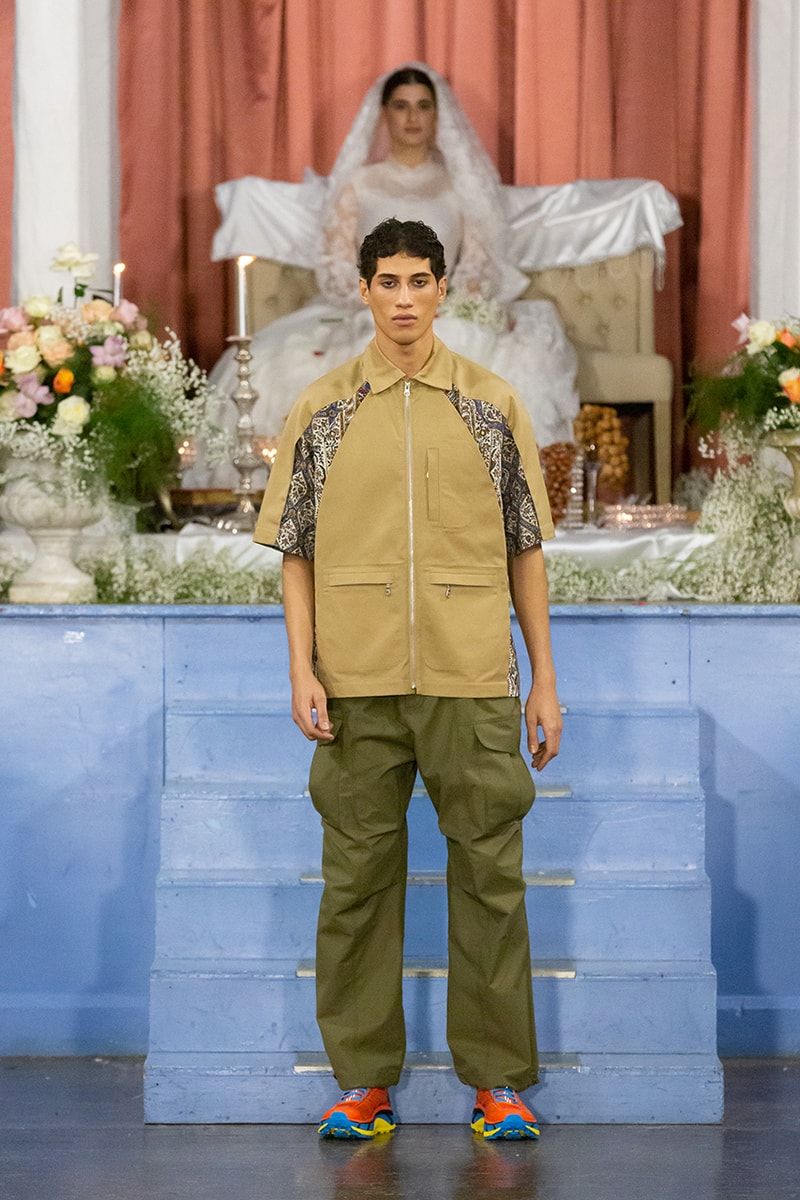 4 of 21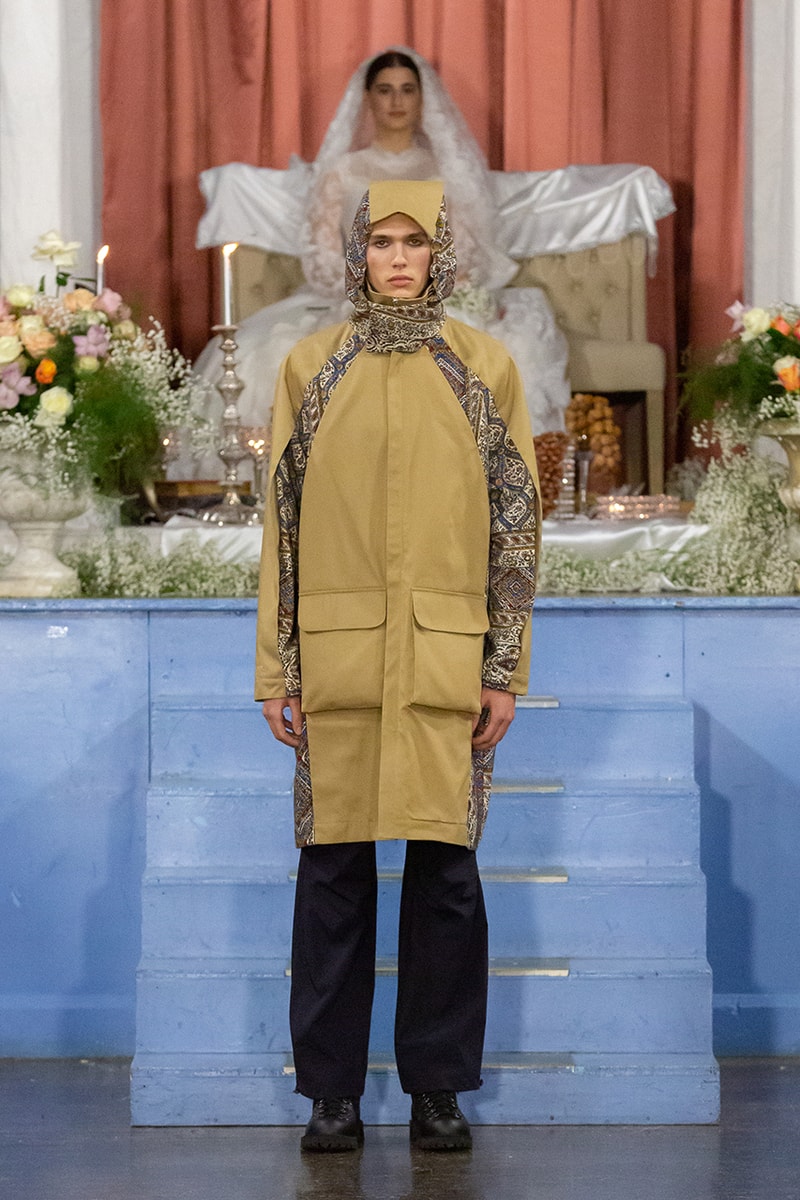 5 of 21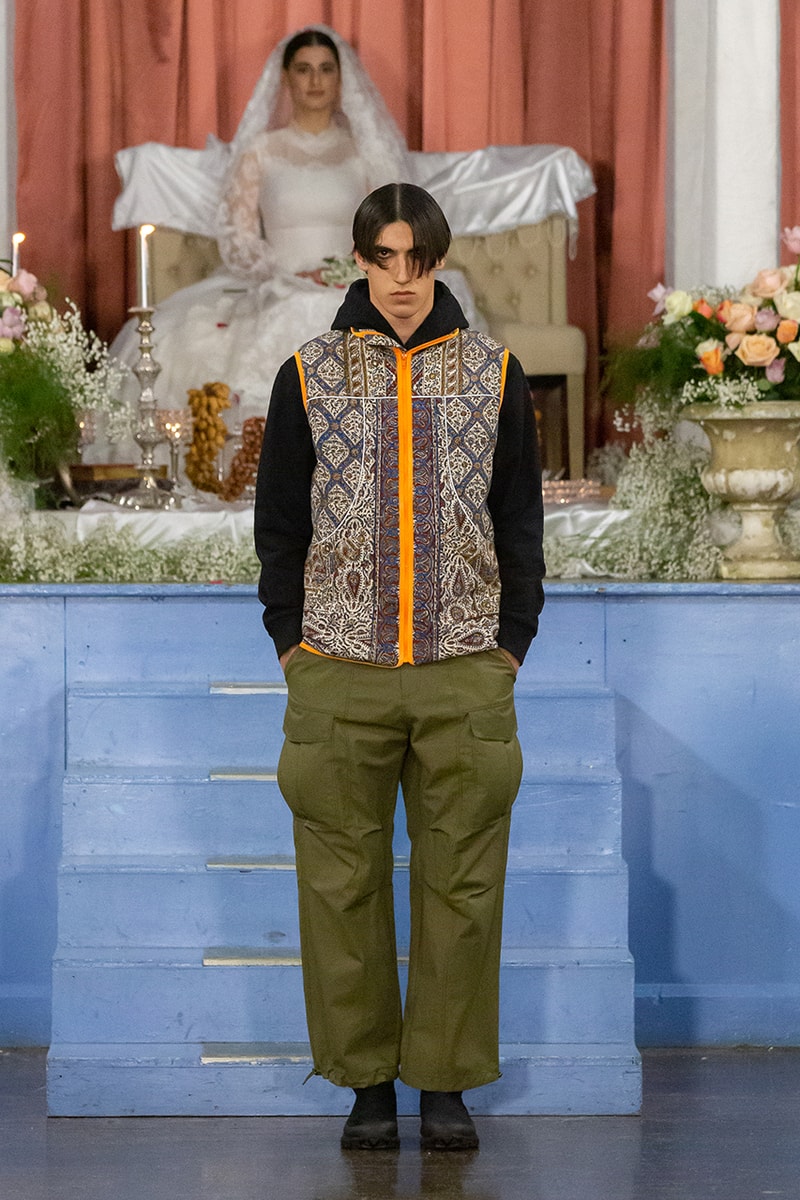 6 of 21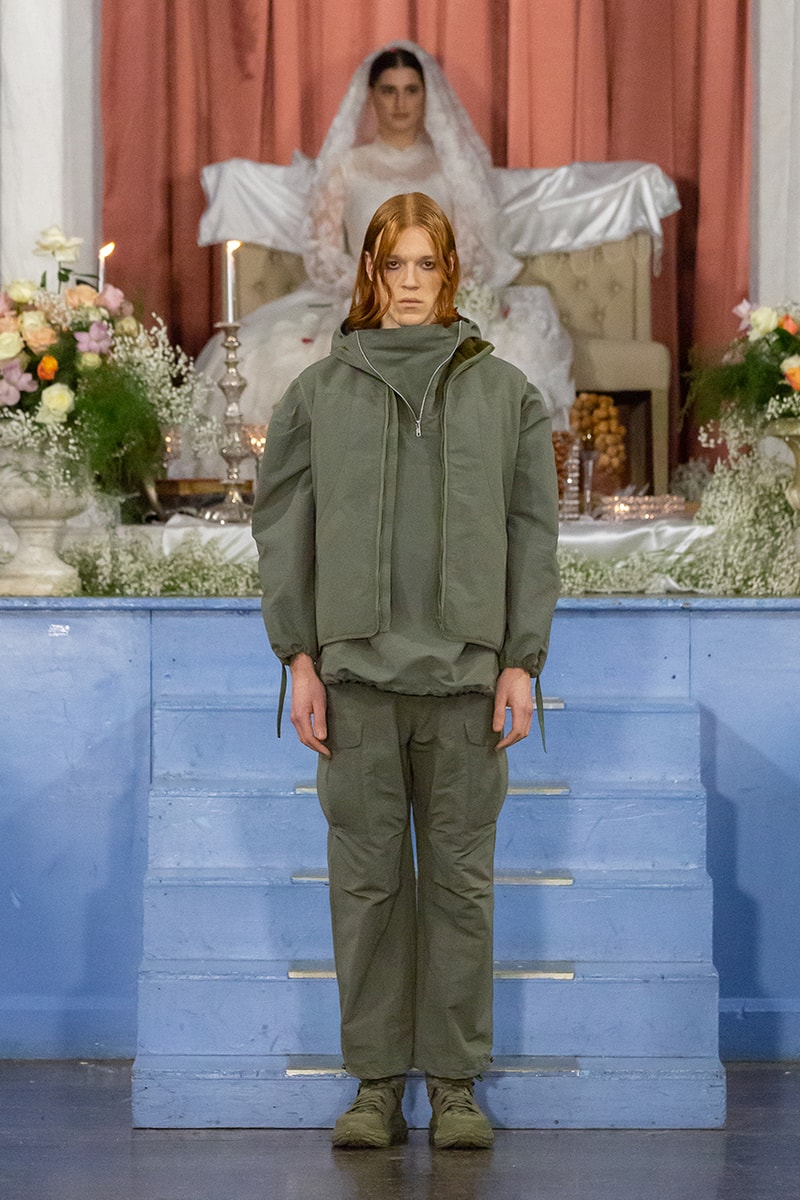 7 of 21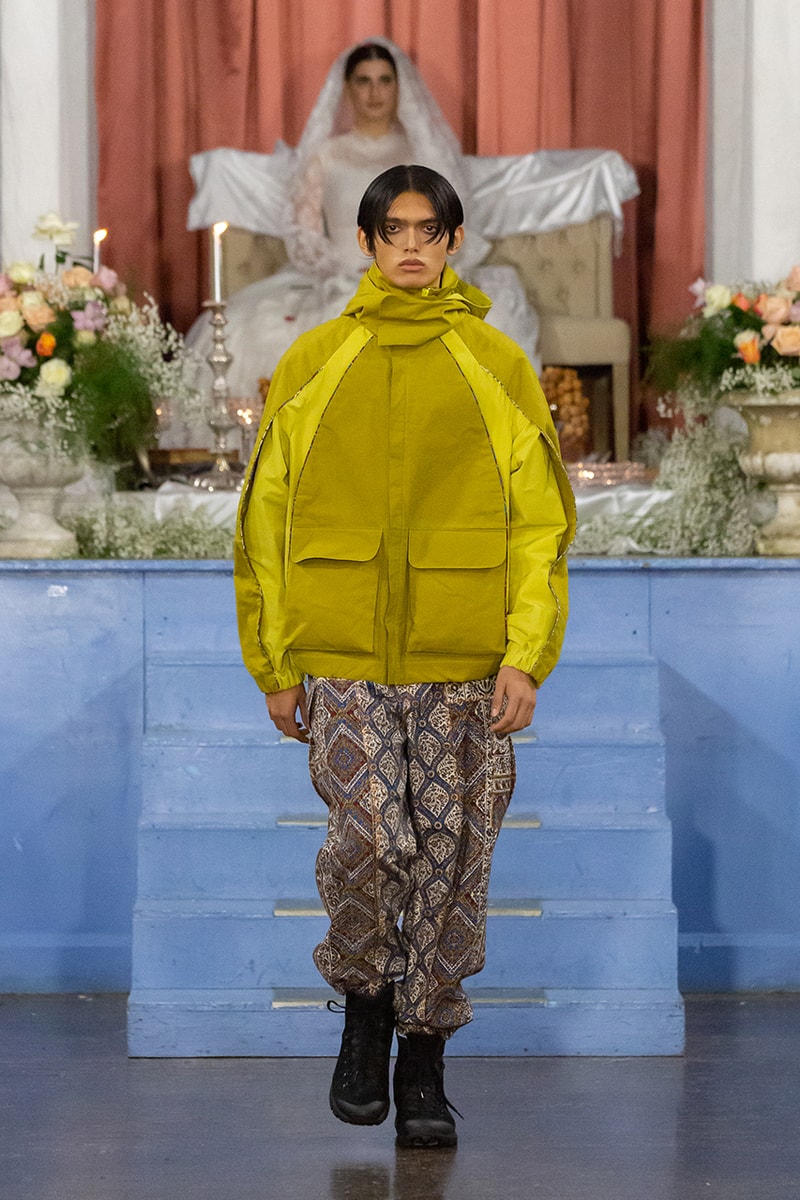 8 of 21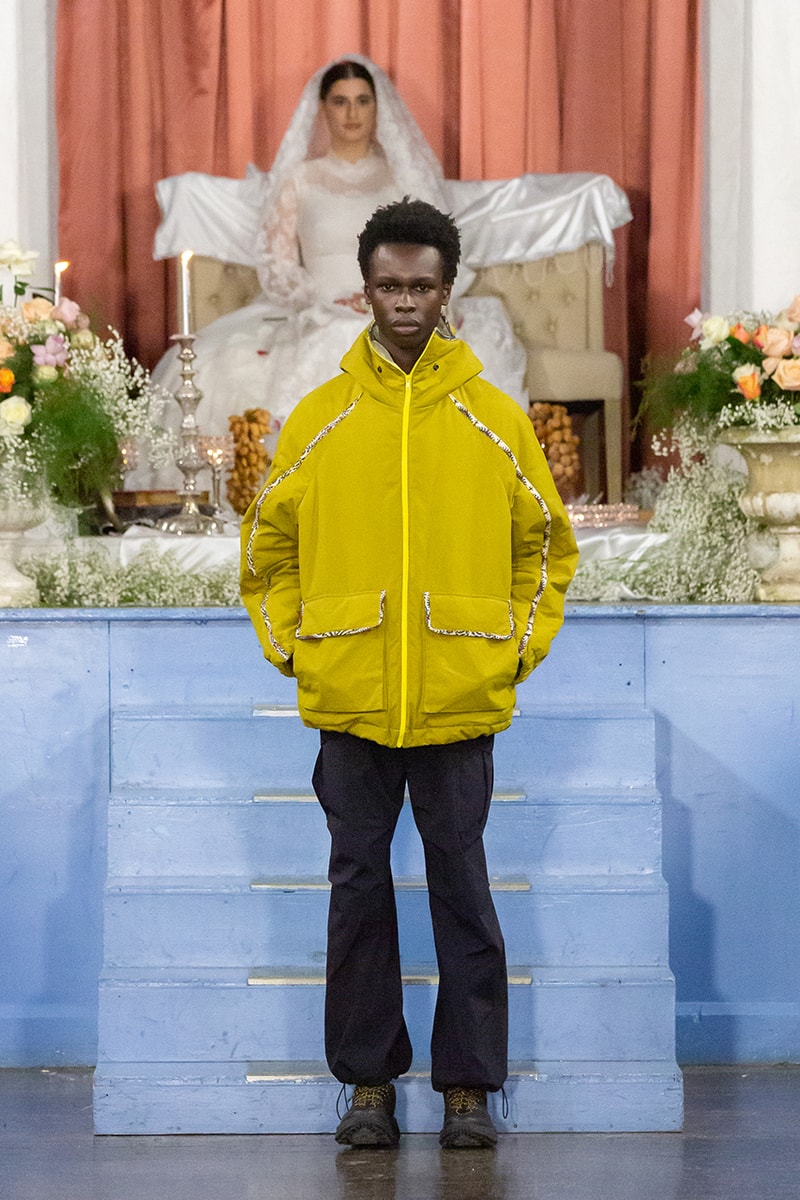 9 of 21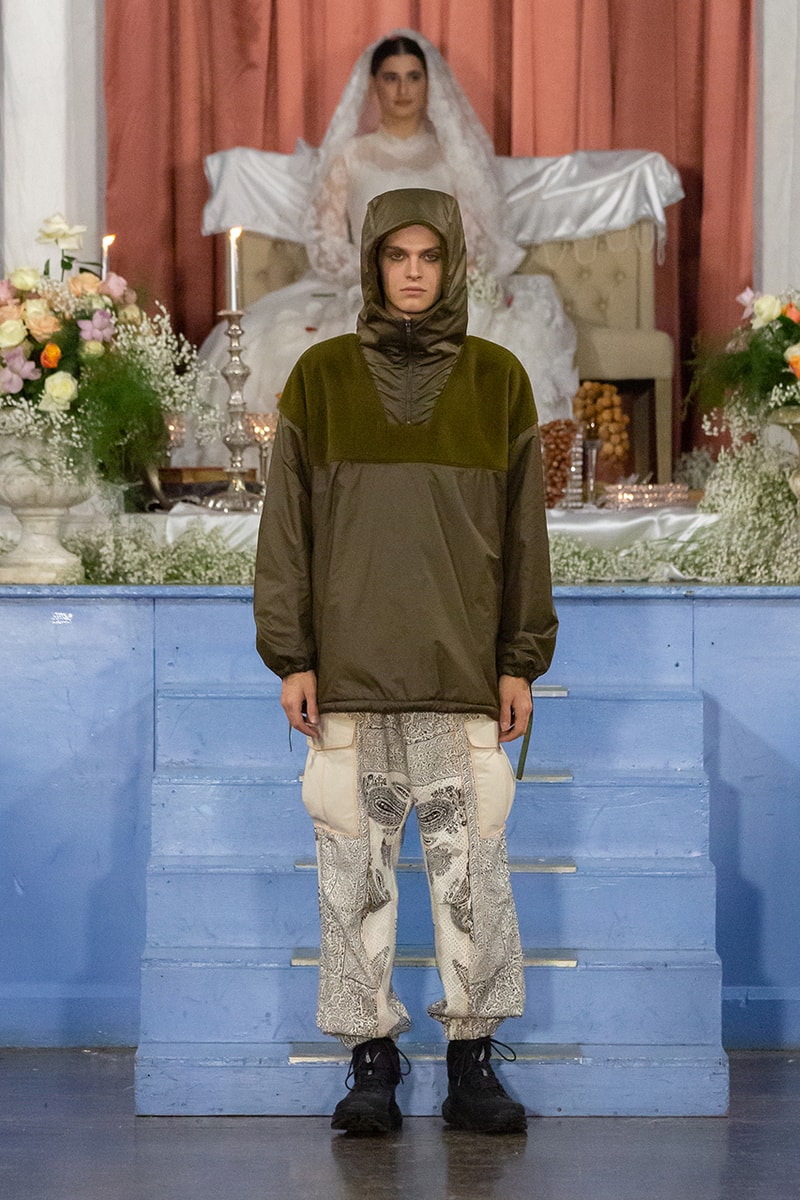 10 of 21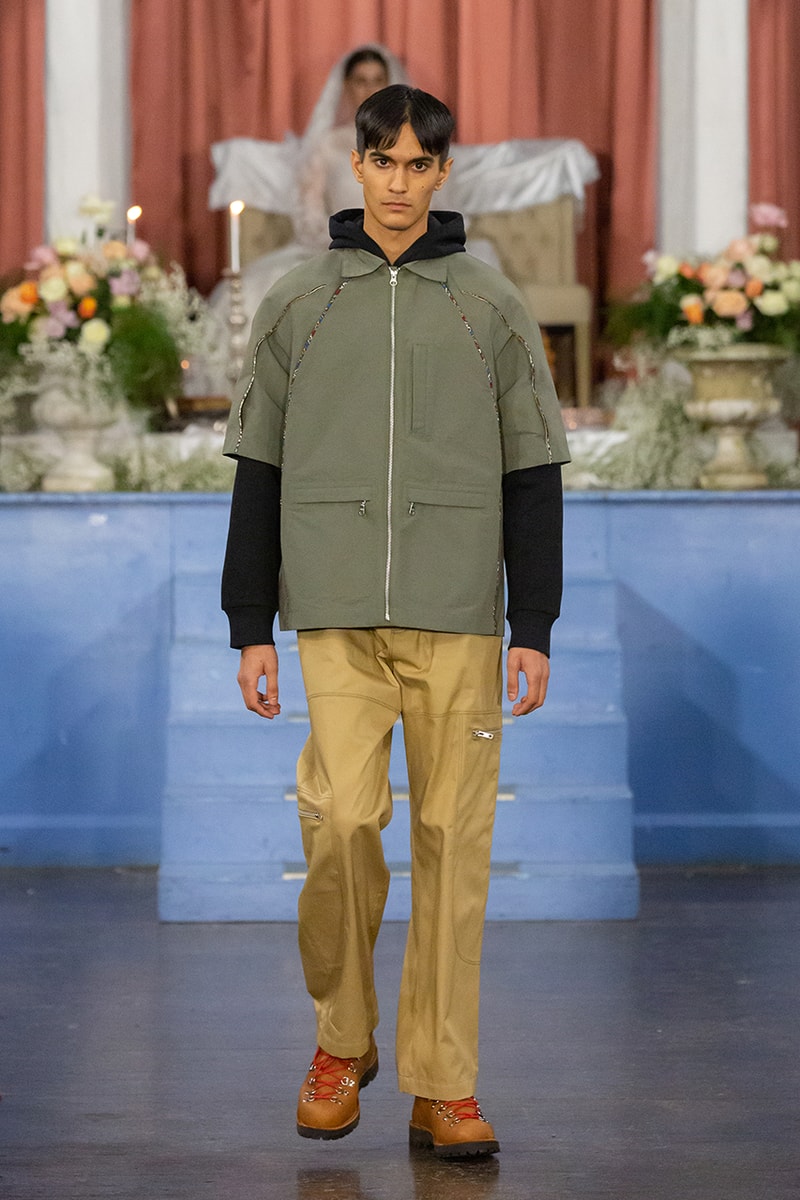 11 of 21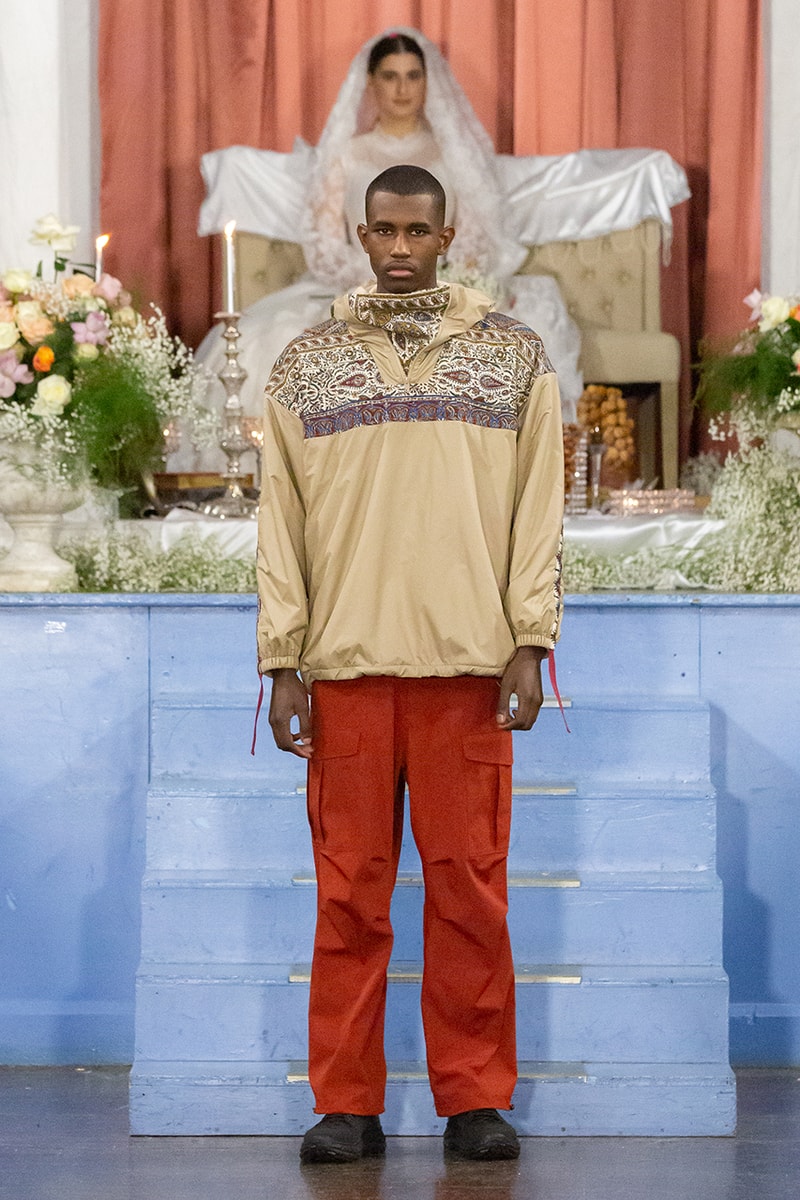 12 of 21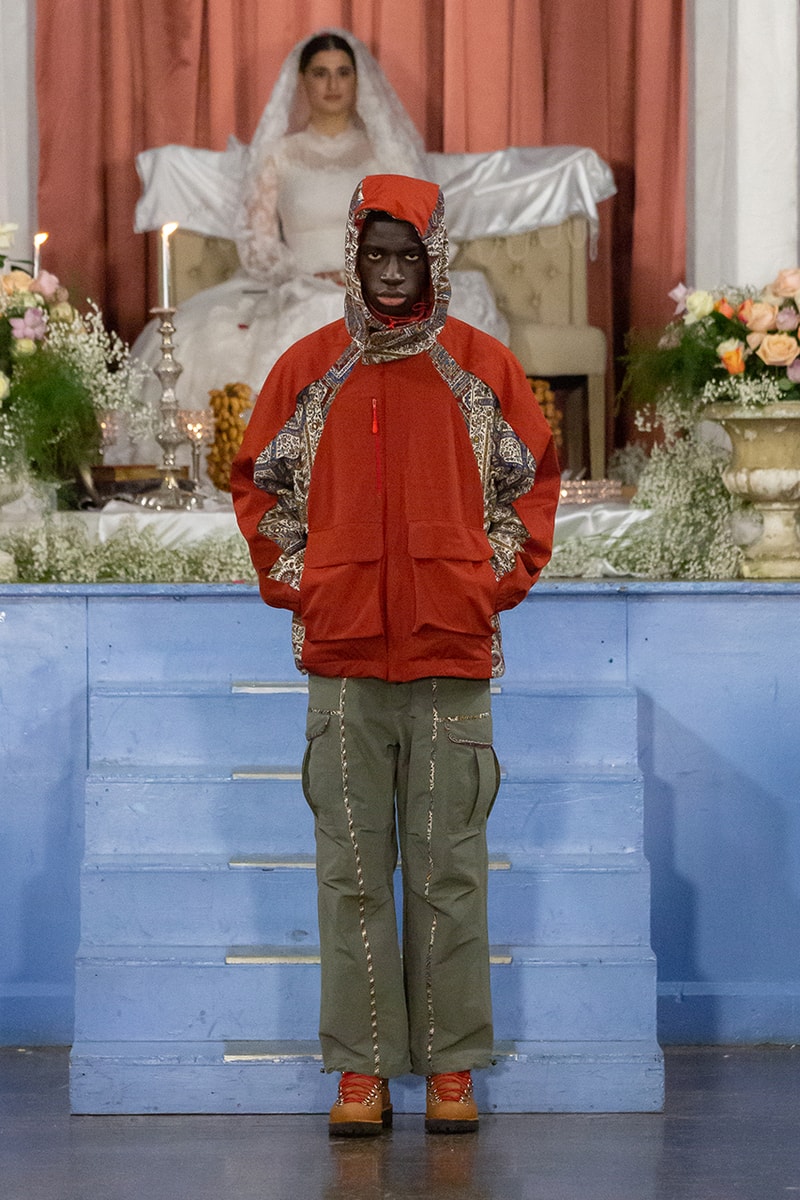 13 of 21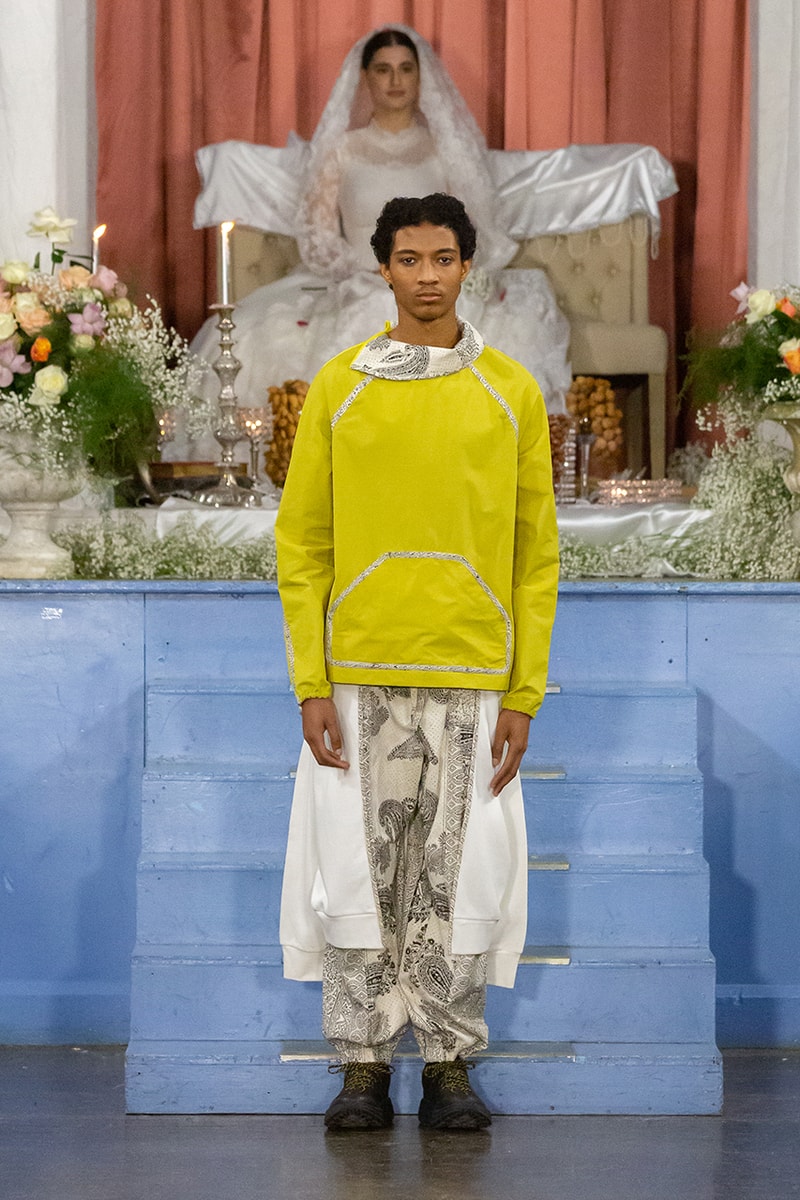 14 of 21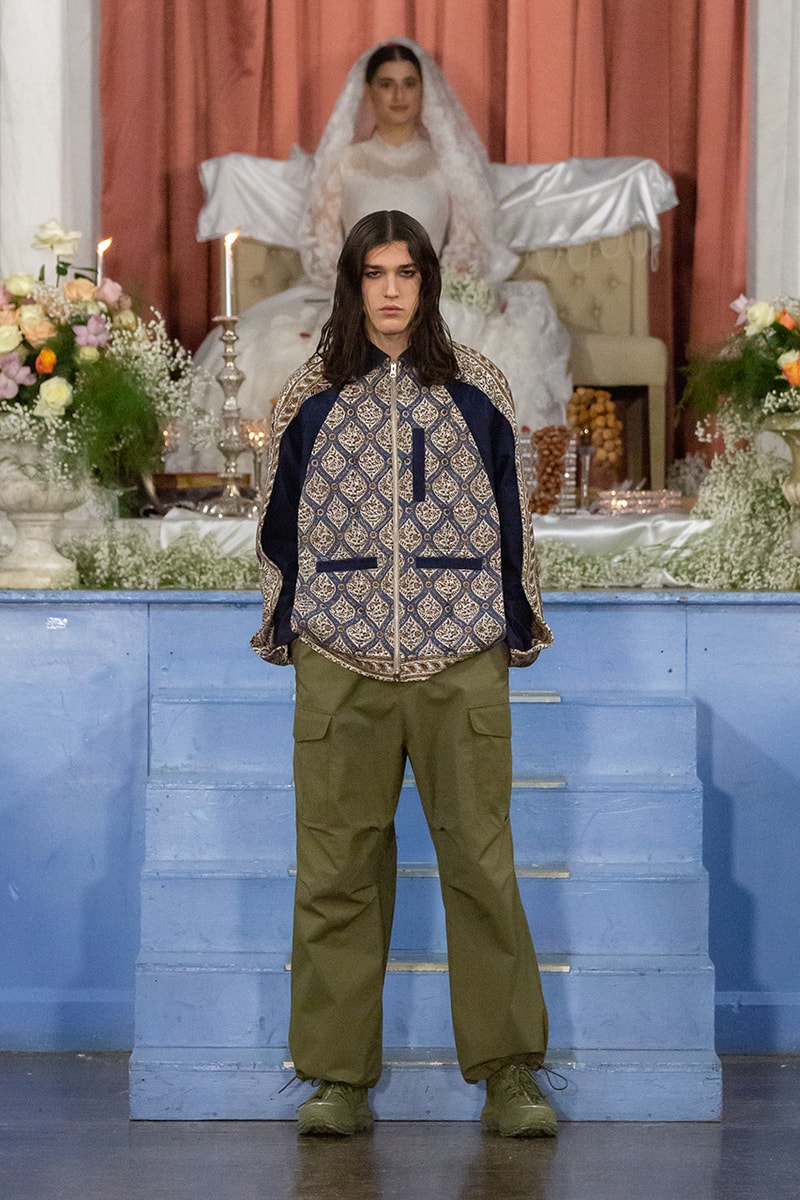 15 of 21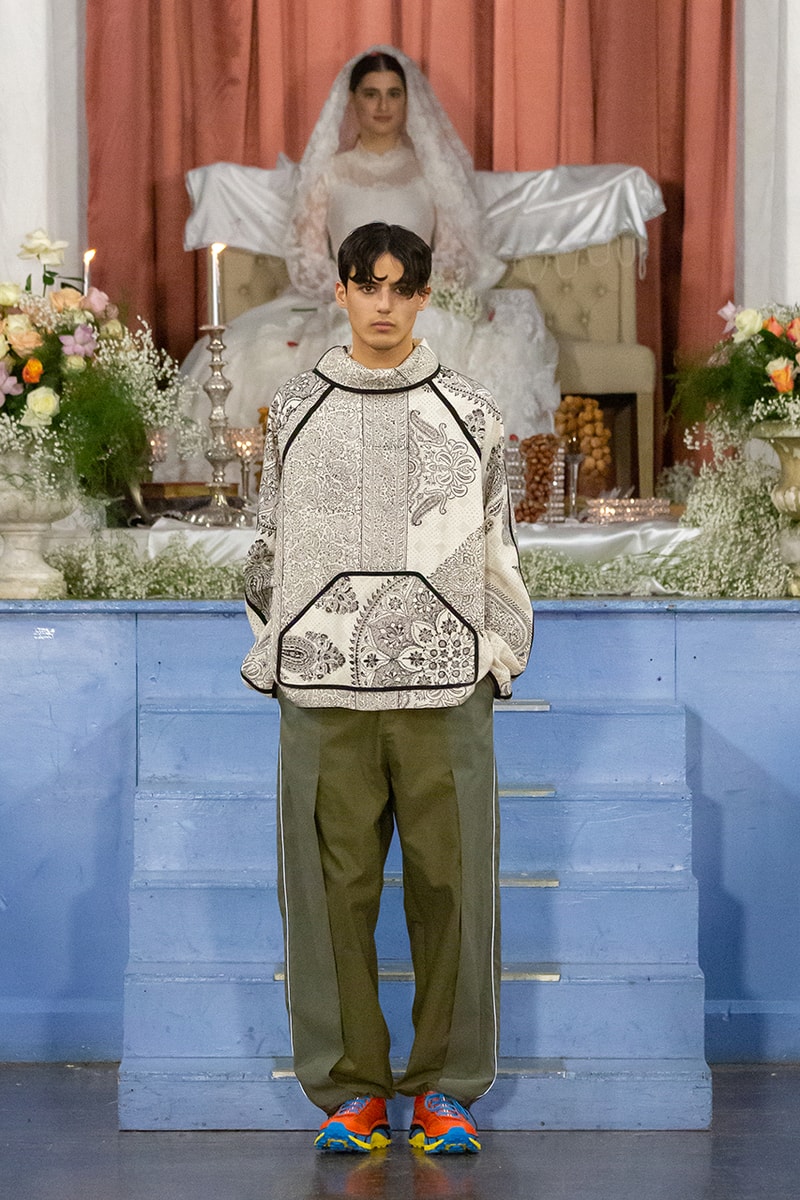 16 of 21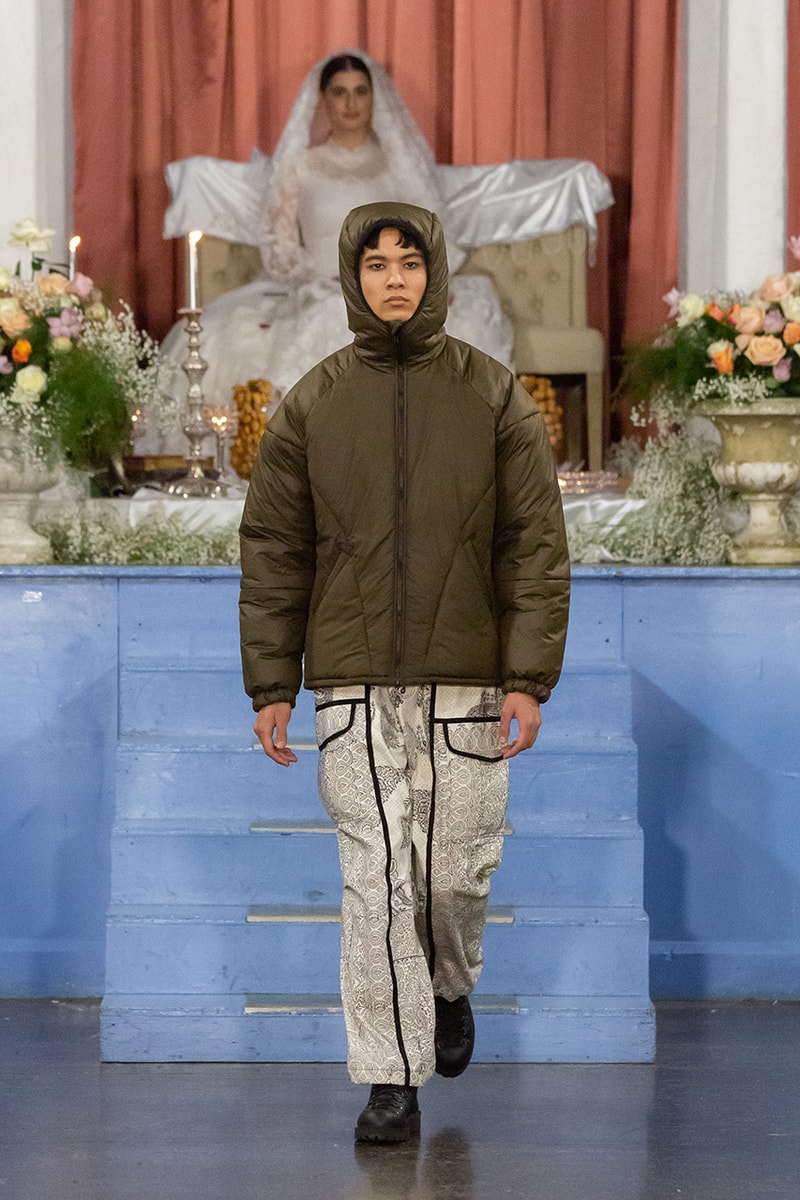 17 of 21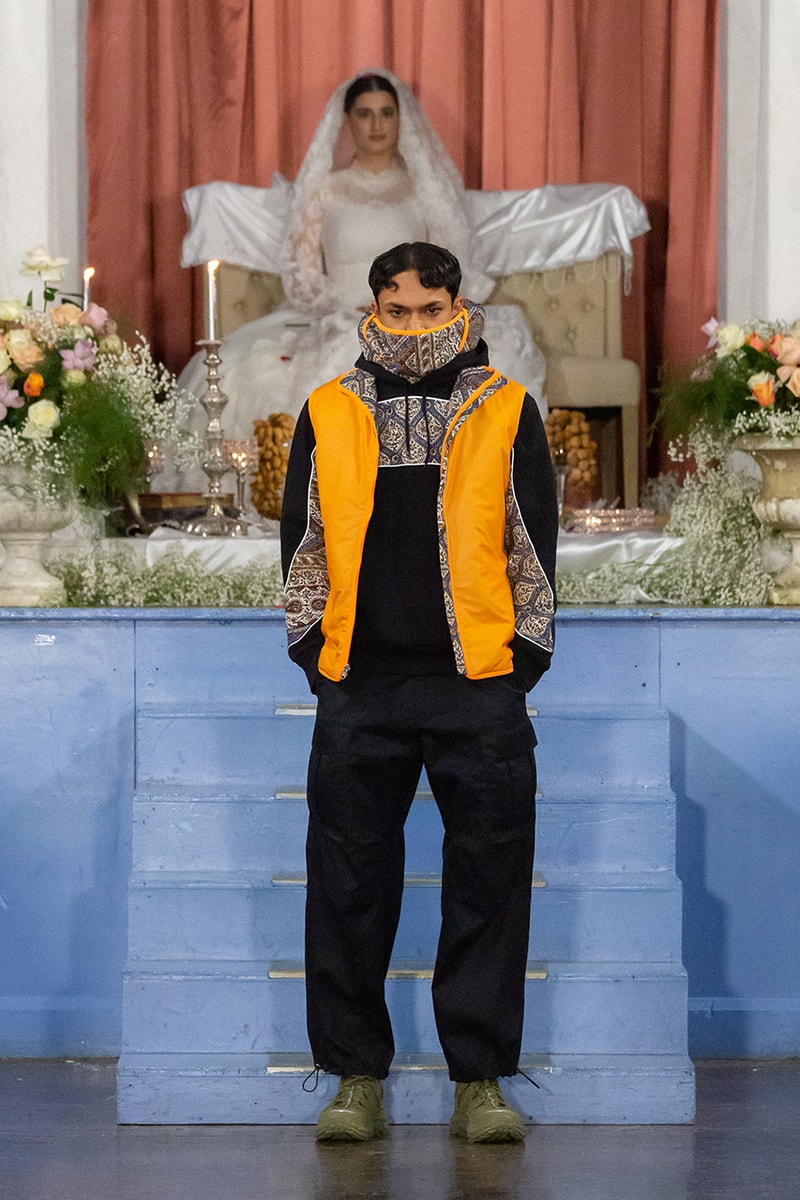 18 of 21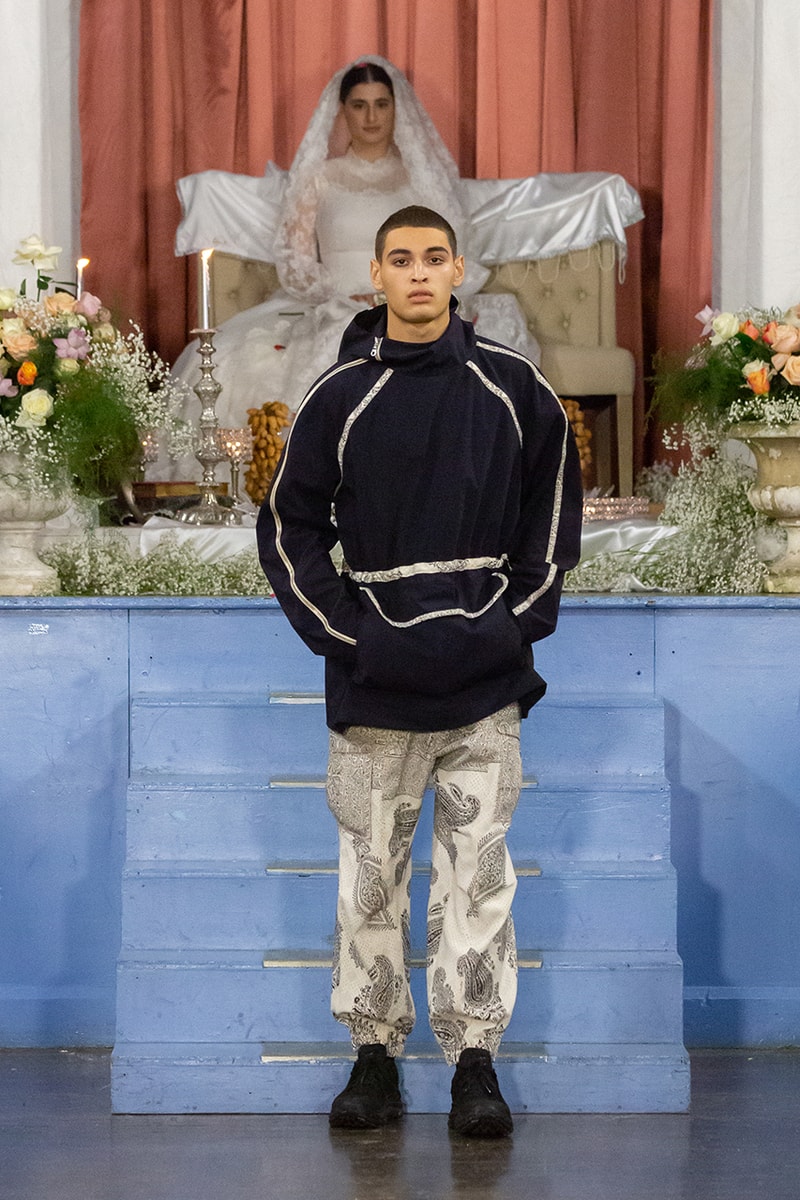 19 of 21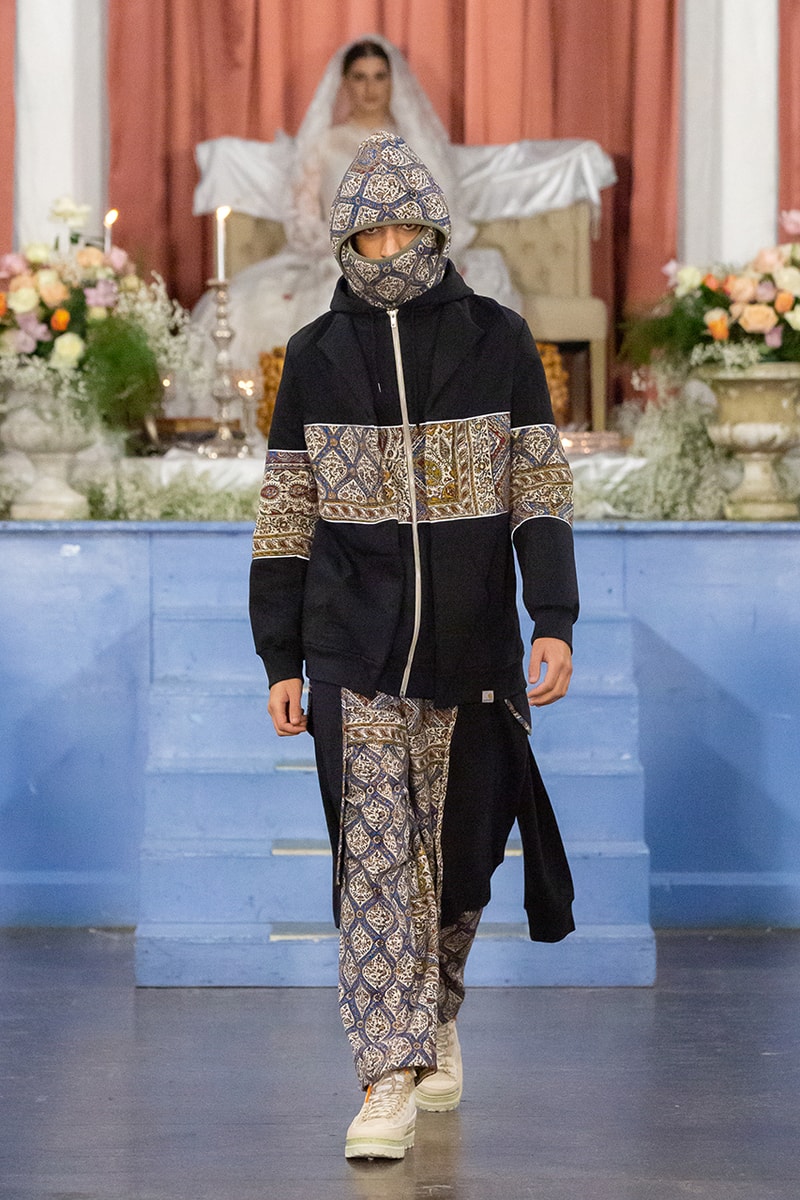 20 of 21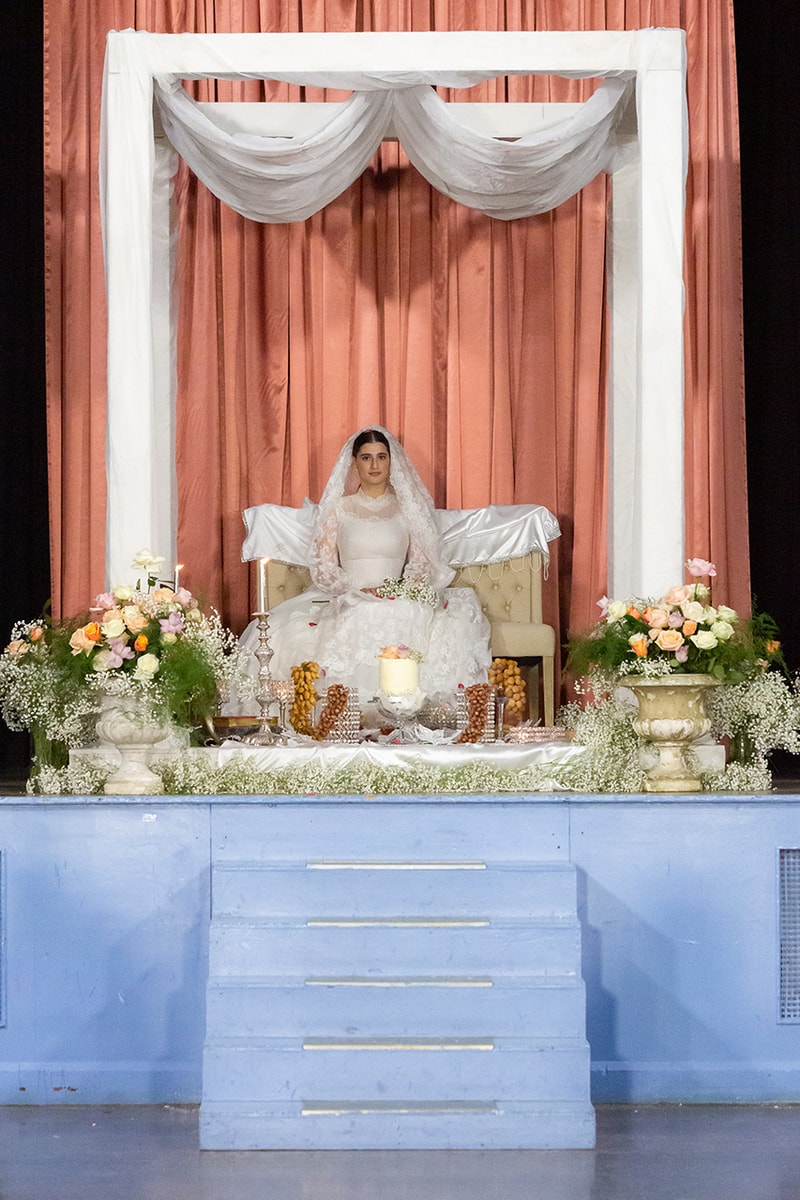 21 of 21
London-based designer Paria Farzaneh returned to the schedule on the first day of London Fashion Week: Men's with a Fall/Winter 2020 collection that mixed traditional Iranian prints with a look towards the future. As well as the patterns that have become her signature in recent seasons, Farzaneh also introduced a selection of GORE-TEX pieces, as well as items constructed from Thermore, and her latest project with Converse.
Rather than a typical runway, the show began with a recreation of a traditional Iranian wedding. "In certain times, it's good to have a moment of celebration and calm," Farzaneh explained backstage. "This was just an entity for you to see the collection in the way that I did. The catwalks don't do anything for me, I'd rather encapsulate your feeling, your emotion."
The GORE-TEX pieces featured alongside military and utilitarian-inspired items. These pieces presented a new level of functionality to the collection, with the accompanying show notes explaining that "in a fast-paced environment, we need to be prepared for environmental, social, and community factors that we face on a daily basis. While unaware of what we are preparing for, or what tomorrow brings, a sense of confidence, practicality and awareness, ready for our next expedition."
As well as the function and practicality, Farzaneh also referenced the work of Olafur Eliasson, who is currently the subject of a major exhibition at London's Tate Modern. The show notes included an Eliasson quote explaining that there "isn't a sharp line between presentation and representation … you can enter several layers of representation and it becomes more and more unreal." Speaking about the influence of the exhibition, Farzaneh added that Eliasson's work "brought people to a surreal space. You should never be defined by the walls you're in."
Alongside GORE-TEX, Farzaneh also introduced pieces constructed with Thermore insulation. Each Thermore piece "allows recycling of up to five PET bottles. Nylon or polyester yarn recycled and sourced from using fishing nets, plastic bottles and other post-consumer recycled PET." The sustainable plastic elements are used alongside a number of natural dyes including turmeric and saffron.
Contrasting the modern, functional fabrics, Farzaneh continued to use traditionally and sustainably produced cotton for her pieces. Speaking about the prints throughout the collection, the designer explained that they are "all handprinted in Isfahan in Iran using a woodblock technique which is all hand carved. Organic cotton starts as a base, and then the base builds up. Each color is then printed individually one-by-one, then the fabric is washed in a river with no chemicals. Then it tries in the sunshine for a week to 10 days."
Take a look through Paria Farzaneh's FW20 collection in the gallery above. For other London Fashion Week: Men's news, A-COLD-WALL* is hosting an M-65 exhibition.