The First 'Deadpool 2' Poster Is Here
And it pays homage to a 1943 painting.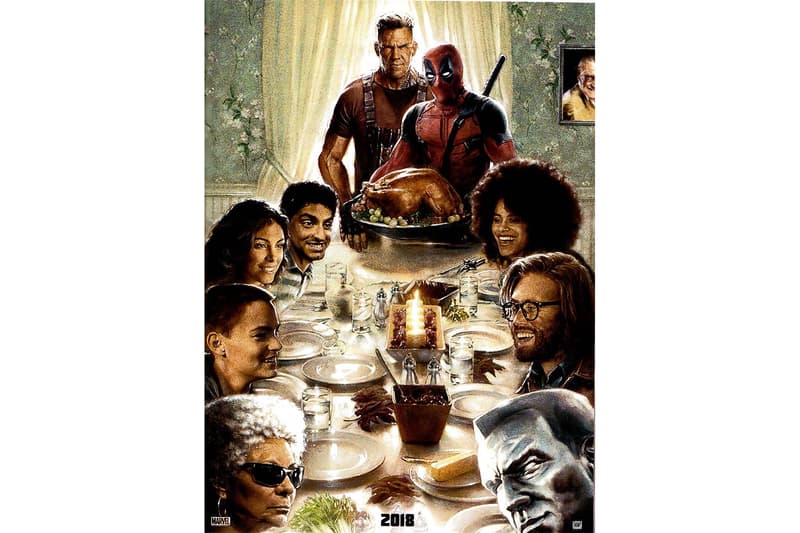 20th Century Fox has dropped the first poster for Deadpool 2, and as we've come to expect due to the original film's promo material, it's off-kilter and humorous. The poster is a parody of the iconic Norman Rockwell Freedom from Want painting, bringing the major characters of the film together at the Thanksgiving dinner table.
Josh Brolin's Cable can be seen looming behind Deadpool, and X-Men Colossus and Negasonic Teenage Warhead can be seen at the table. Since the film doesn't hit theaters until next summer, June 1, 2018, this is merely a small taste of new posters, images, clips and trailers quickly approaching in the wake of the film's production wrap.
What do you think of the new poster? Share your thoughts below. You can also catch Deadpool on the cover of Good Housekeeping.