Deadpool Covers 'Good Housekeeping'
He also pens a very "unique" letter and shares some unorthodox recipes.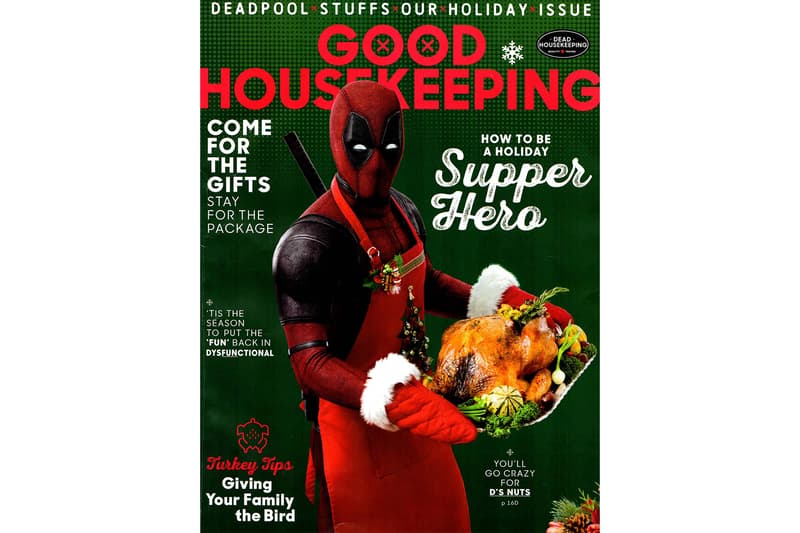 1 of 4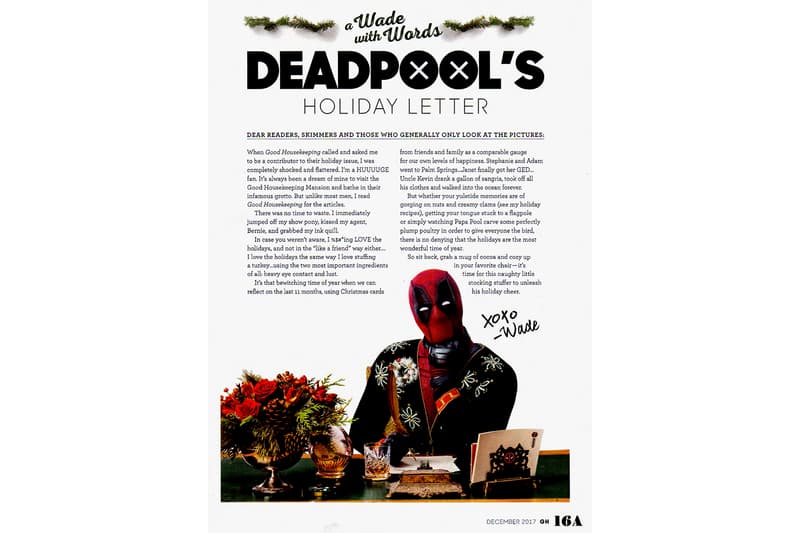 2 of 4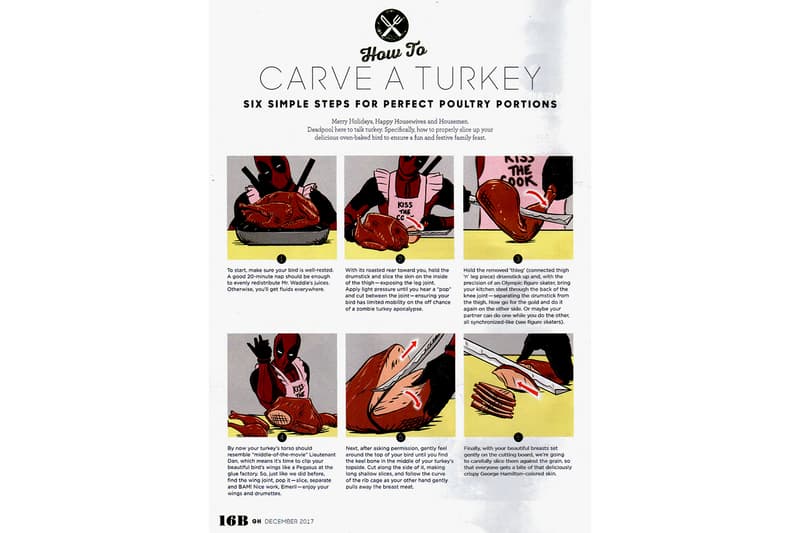 3 of 4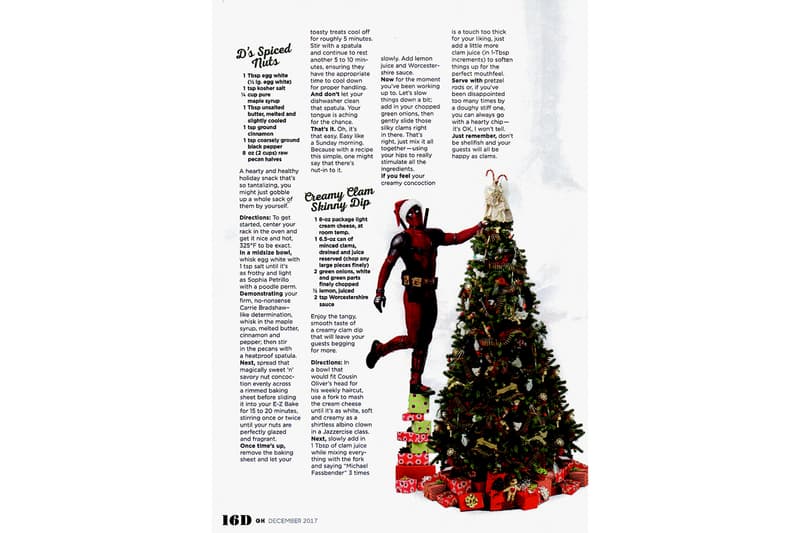 4 of 4
The promotional campaign for Deadpool 2 has taken a turn in a pretty unique direction. Following the release of some new teaser-shots, "Deadpool" himself has made the cover of Good Housekeeping.
Eschewing the normal movie media circuit, Deadpool 2 is letting its protagonist cook up a selection of creative recipes for your holiday meals. Courtesy of some scans from Collider, interested fans can cater their next dinner plate to Deadpool's own standards. Included in the Good Housekeeping feature: Deadpool's take on turkey-care, recipes for things like "Creamy Clam Skinny Dip" and "D's Spiced Nuts" and a special "Holiday Letter."
"After years of weekly emails and countless carrier pigeons, Good Housekeeping finally returned my calls," reads a quote from Deadpool. "While it's a dream come true, apparently we have vastly different opinions on the definition of a 'holiday spread.'"
"Deadpool's persistence to be in Good Housekeeping was impressive," shares Jane Francisco, Editor-in-Chief of Good Housekeeping. "After repeated attempts to ignore his… passion… we came to a compromise. He could appear in one issue if he promised to stop leaving care packages at our editors' homes and agreed to maintain a 50-foot distance from the Good Housekeeping offices and our staff."
You can take a look at scanned versions of Deadpool's Good Housekeeping cover above, while the actual film will land in theaters on June 1, 2018.