Uber Reveals Its Latest Flying Taxi Prototype
Now expected to arrive in 2023.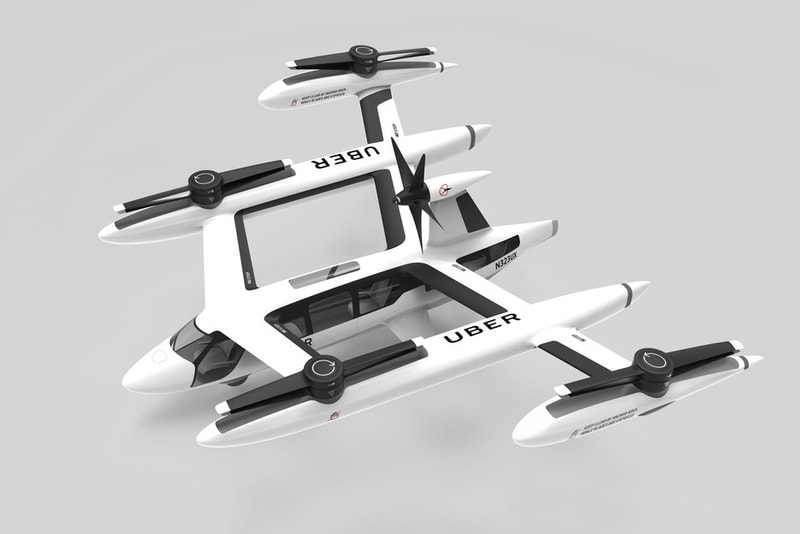 Previously aiming for a 2020 release, Uber has unveiled its latest flying taxi prototype during its two-day Elevate conference, and is now looking for the service to debut by 2023. The plane/helicopter hybrid features four stacked rotors and a fifth on its tail for forward propulsion, as the others lift the aircraft from the ground.
The taxi is electronically powered and has a 1,000- to 2,000-foot elevation limit. Uber's plan is to have thousands of these aircraft shuttling passengers from rooftop landing sites within individual cities, which will handle up to 200 arrivals and departures an hour. Uber says they will be piloted manually before they eventually become autonomous. Companies such as AeroMobile, Lilium, and Airbus are working on similar concepts to carry out similar transportation services.
As for the cost, uberAIR will reportedly not be cheaper on a cost-per-mile basis than car ownership itself — at last at launch. While car ownership averages a cost of somewhere between $0.464 and $0.608 USD per mile, uberAIR is expected to start around $5.73 USD per passenger mile. Ultimately, Uber is aiming to quickly get that cost down to $1.86 USD per mile before ultimately decreasing it to $0.44 USD in order to stay competitive with the variable cost of automobile ownership.
In related news, here's a closer look at Aston Martin and Triton's "Project Neptune" mini-submarine.