Uber Reveals More Details About Its Flying Cars
"It is a much better, quieter, safer, more efficient helicopter."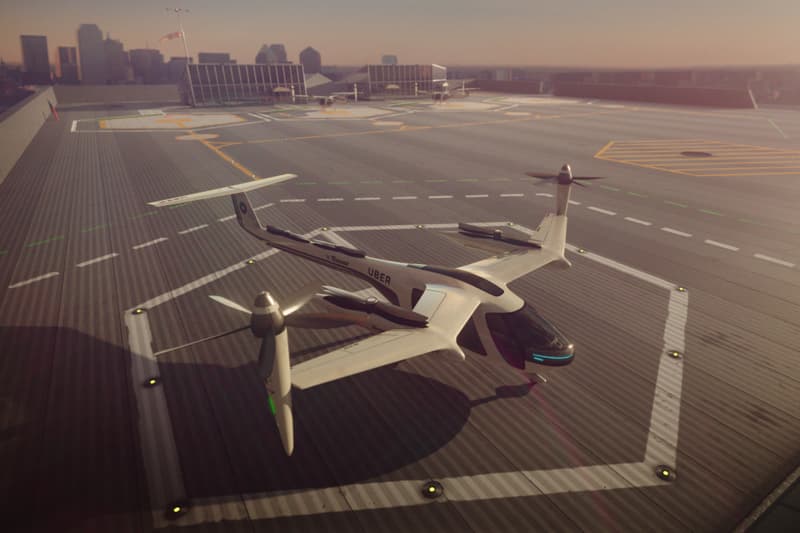 Uber's ambition for flying cars has been known for a while, with the company planning to bring its Elevate project to Los Angeles, Dubai and Texas at some point in the 2020s. The San Francisco-based company has now revealed more plans about the programme, including how it will work and why the term flying car is actually misleading.
In an interview with Tech Crunch's Ctrl+T podcast, Justin Erlich, Uber's Head of Policy of Autonomous Vehicles and Urban Aviation, revealed why the vehicles shouldn't be described as flying cars: "It sounds awesome but it almost conjures up an image of things taking off from the ground, and the technology there would be quite difficult and seems pretty far off, whereas I think a lot of these services will be moving from one rooftop to another. We can sort of imagine it is a much better, quieter, safer, more efficient helicopter."
Elsewhere in the interview, Erlich explained that the idea behind UberAir was so provide trips from one dense location to another. Currently, battery technology means that the plan is to only cover journeys of up to 60 miles. This would work by Uber telling you the nearest skyport is located, allowing you to travel to another skyport near your destination. Erlich also revealed that — after testing begins in 2020 — Uber is hoping to begin commercial flights in 2023.
In related news, Toyota has recently invested $69 million USD in a potential Uber rival.