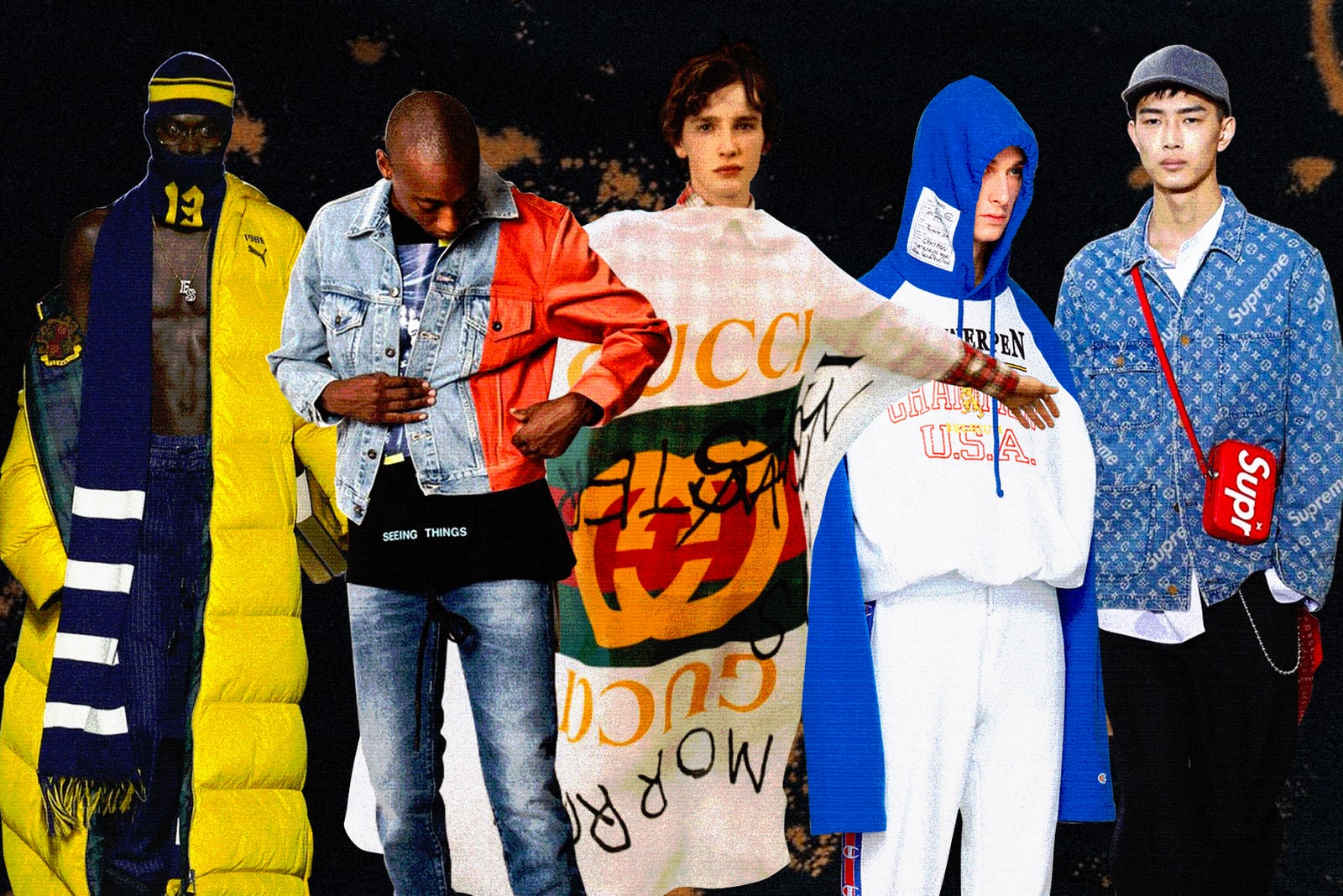 Top 10 Fashion Collaborations 2017
The fashion industry has gone through some substantial changes over the last few years. Once perceived as an exclusive sect reserved only for elitist industry gatekeepers and high-profile glitterati, is now open to a broad swath of cultures, styles and age groups. In 2017, we saw a plethora of fashion collaborations that cemented the unison between the worlds of high fashion and streetwear. These team-ups offered an avenue to experiment and build upon familiar aesthetics, blurring the boundary that once separated the two fashion genres.
These collaborations spawned countless 'it' pieces that generated considerable attention across social media, the street style circuit and fashion outlets, offering insight into what trends attract people the most and how they've emerged from fashion's ever-changing landscape.
In no particular order, here are the top fashion collaborations of 2017.
1. Supreme x Louis Vuitton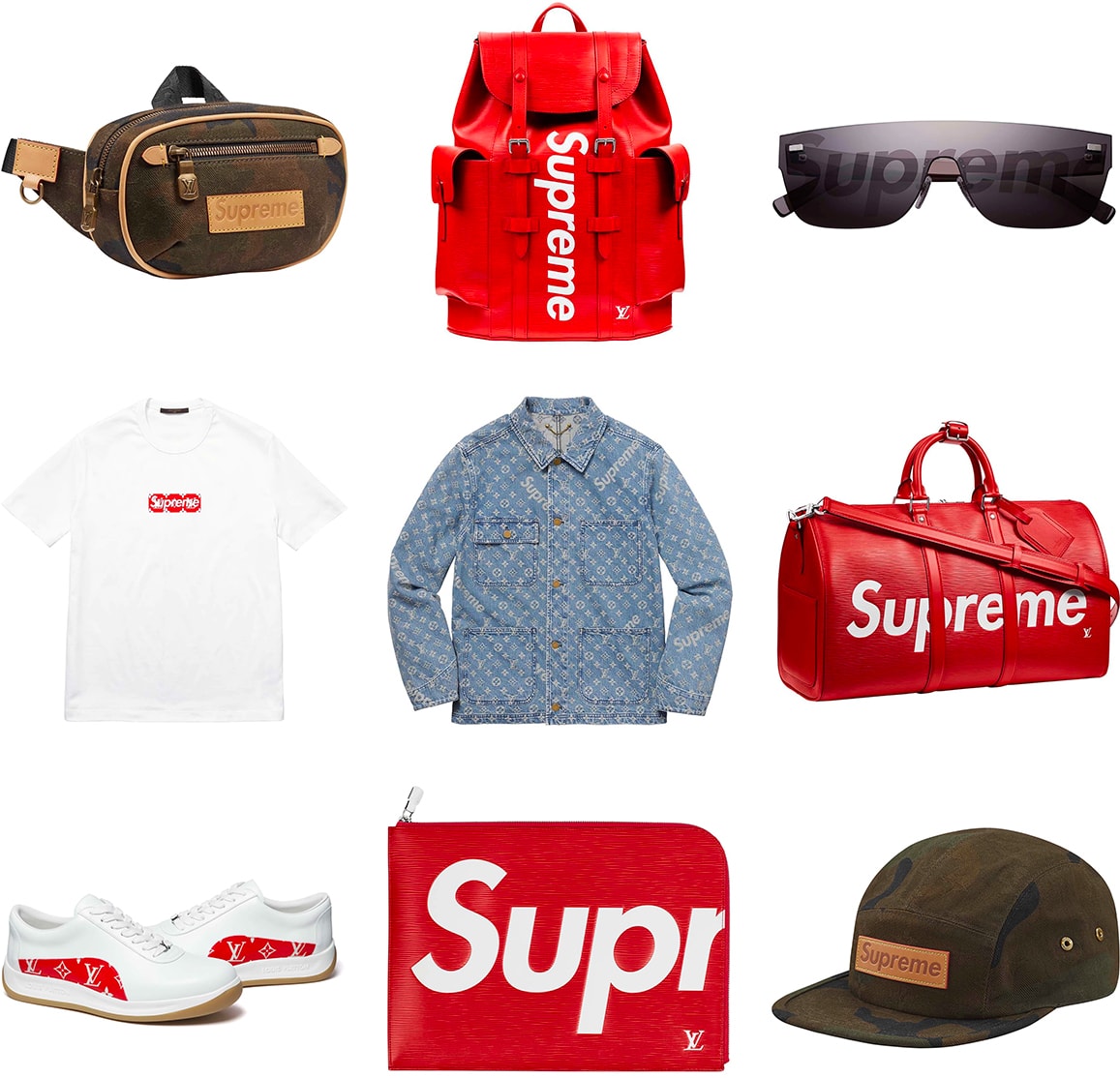 In what proved to be a landmark moment for the fashion industry, streetwear giant Supreme united with Louis Vuitton for one of the most exciting collaborations in recent memory. Debuted at Louis Vuitton's monumental Fall/Winter 2017 presentation during Paris Fashion Week, the collaboration set the internet ablaze with commentary about streetwear's official inauguration in the world of luxury fashion. The collection celebrated each brand's iconic logo, resulting in a shameless mash-up of overlapping patterns, blazing red colors and flashy accessories. Unsurprisingly, the monogrammed box logo hoodie and T-shirts created a mass hysteria of hype, resulting in disorganized distribution that ultimately fractured Supreme and LV's original market rollout.
2. Coco Capitán x Gucci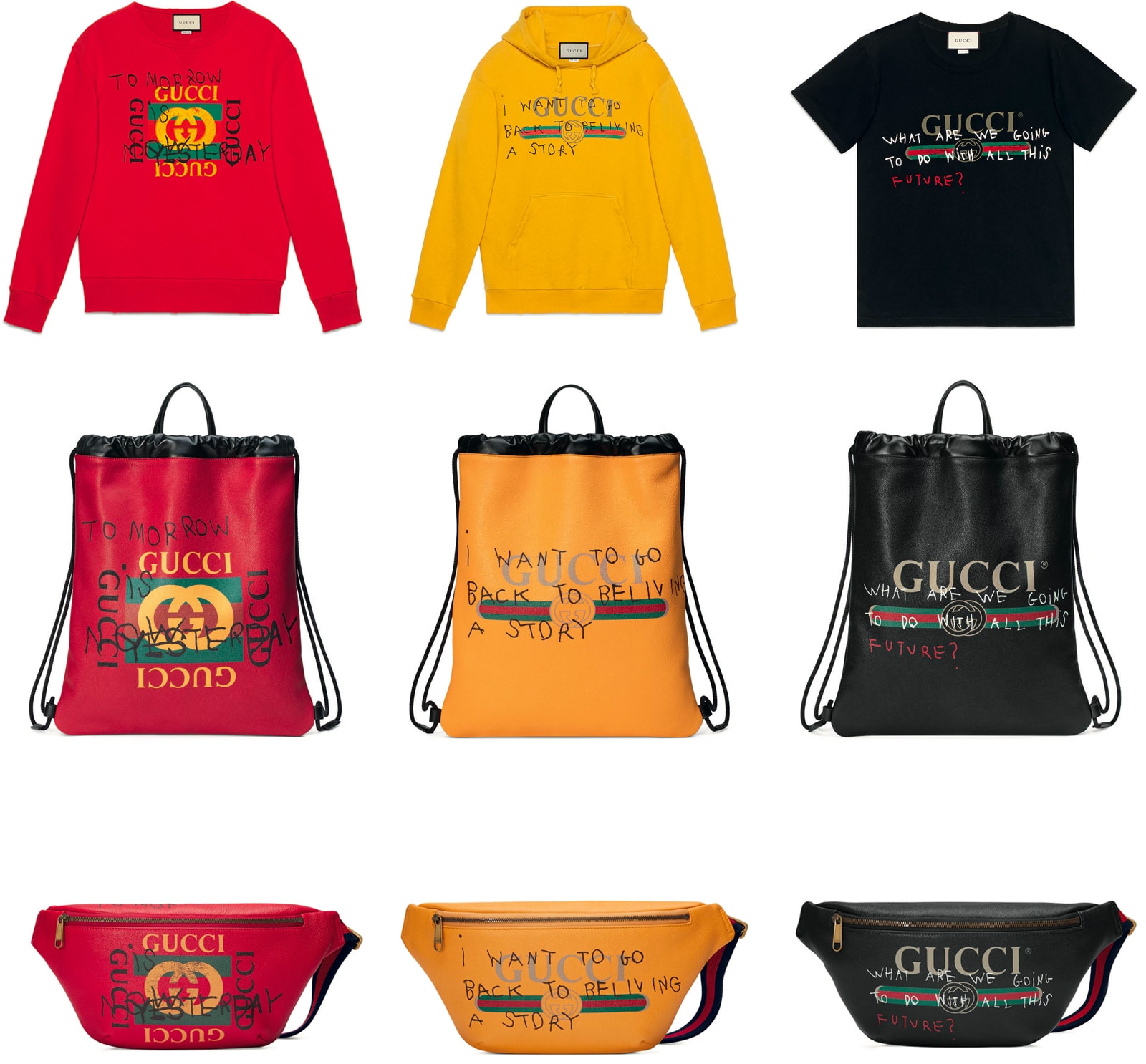 For its Fall/Winter 2017 collection, dubbed "The Alchemist's Garden," Gucci collaborated with Spanish artist Coco Capitán to reimagine the Italian luxury label's famous logo. The vibrant collection was unveilevd at the height of Gucci's newfound popularity, with Capitan's graffiti logo rework further asserting the Italian label's rebirth at Alessandro Michele's rebellious helm.
In a nod to street art culture, Capitán scrawled over classic Gucci insignias with off-beat, haphazardly written aphorisms which accented Michele's maximalist collection. Emblazoned on T-shirts, sweaters, scarves and waist bags, the pieces were a massive hit among the style set, popping up in nearly every fashion week street style recap throughout the year.
3. Junya Watanabe MAN x The North Face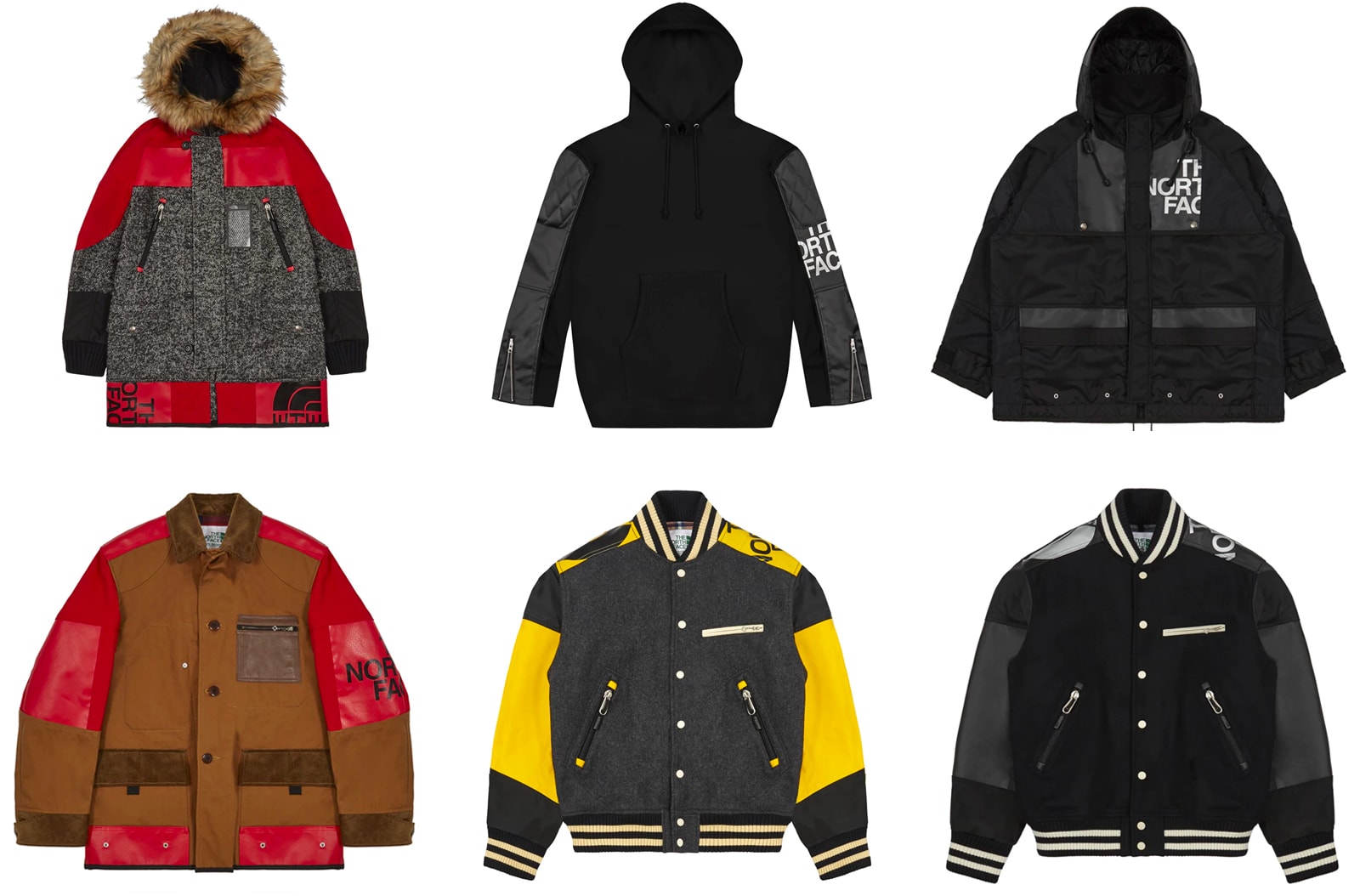 Continuing its ongoing relationship with The North Face, Junya Watanabe MAN teamed up with the outdoor apparel specialist for a meticulously crafted Fall/Winter 2017 collection. Boldly displaying his penchant for patchwork details, the Japanese designer repurposed TNF's Base Camp duffel bags into a series of seasonal outerwear that proudly flaunted the label's bold logo.
The sturdy jackets offered an interesting take on traditional menswear silhouettes, combining utilitarian design touchstones with contemporary cuts and color palettes. The collaboration also pushed the limits of a standard team-up by paying respects to TNF's outdoor technical roots while making it appeal to a high fashion crowd.
4. J.W. Anderson x Uniqlo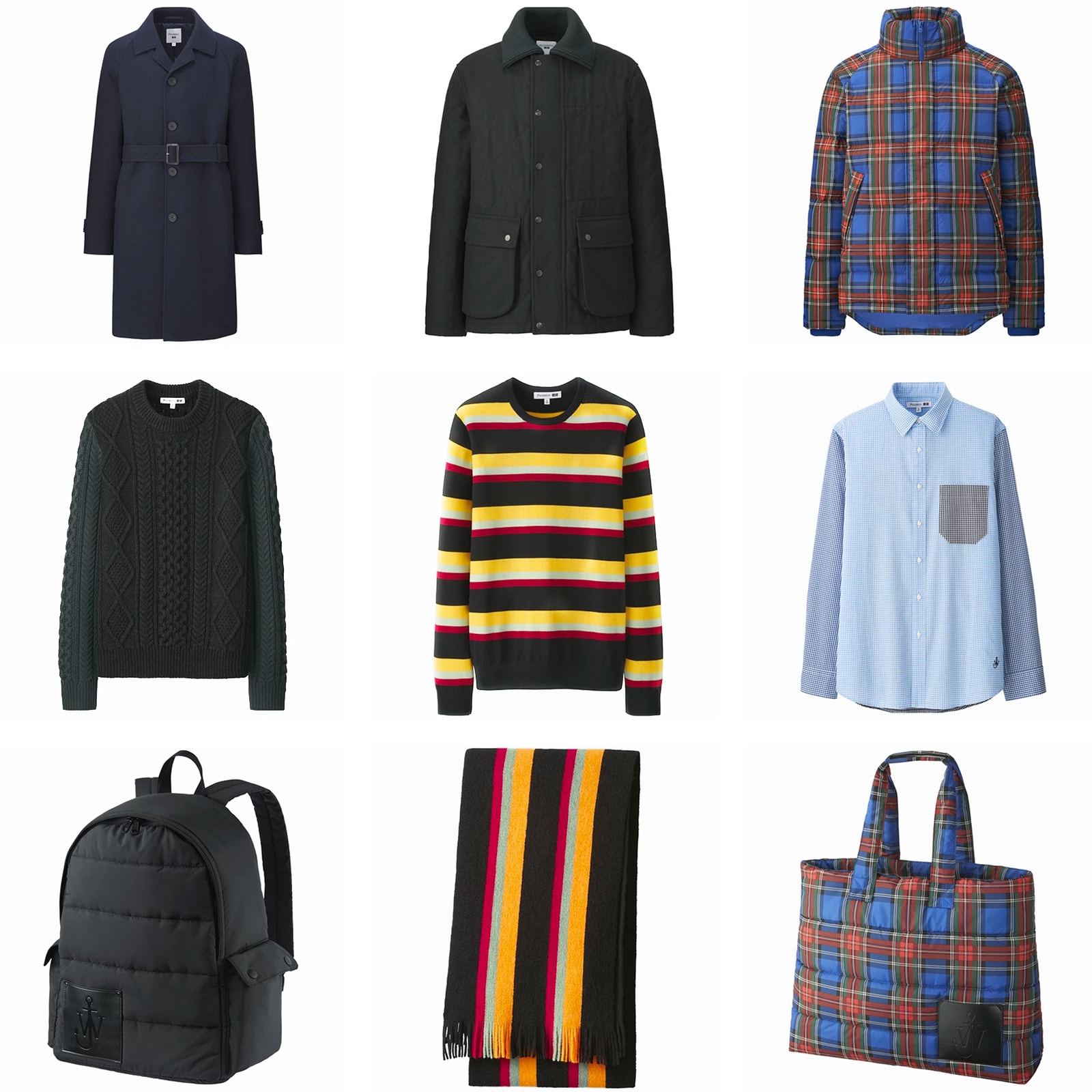 This year, lauded designer J.W. Anderson collaborated with Japanese clothing giant Uniqlo on an affordable 33-piece Fall/Winter 2017 collection. Bringing together Japanese functionality with British design sensibility, the collection boasted high-quality, financially-accessible pieces that challenged fast fashion's often ill-favored (at least within the fashion industry) image.
Appealing to both casual and fashion-forward shoppers, Anderson's take on classic men's and women's ready-to-wear garnered global acclaim and ultimately led to a sophomore collaboration for the upcoming Spring/Summer 2018 season.
5. Fenty x PUMA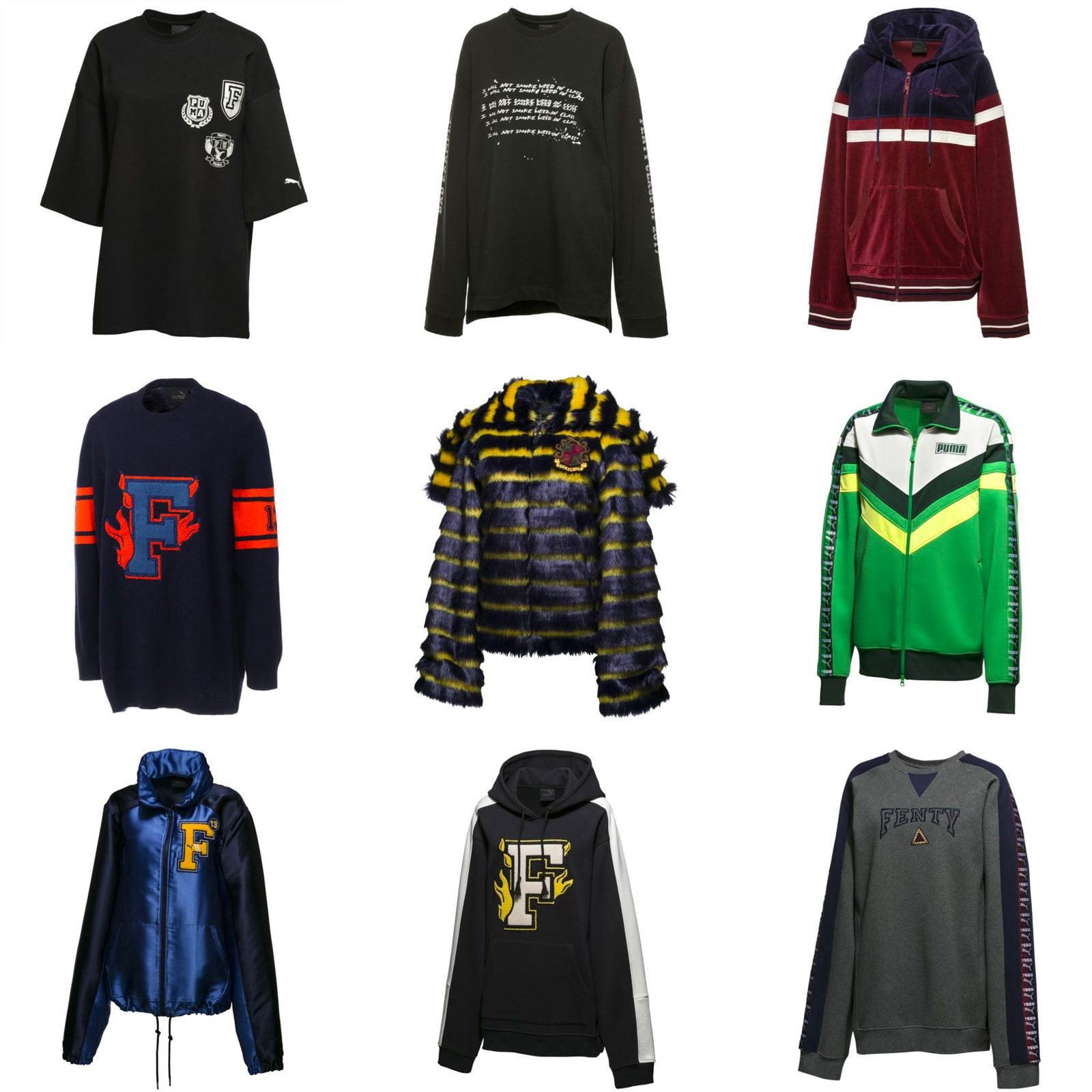 After the success of Fenty x PUMA last year, musician-turned-designer Rihanna once again flexed her design prowess over the course of two collections that showed in 2017. With luxury sportswear and eye-grabbing silhouettes as a consistent theme, the Fenty x PUMA union has become the German sportswear brand's biggest hit in recent years.
Moving into its sophomore year, the collaboration garnered considerable attention throughout fashion month for its ultra-trendy streetwear looks and grandiose runway presentations. Fenty x PUMA's Spring/Summer 2017 rococo-influenced collection utilized ruffles and pleating for a modern vision of 18th-century France. However the collegiate-inspired Fall/Winter 2017 collection, titled "FENTY University," took fashion fanatics back to school with its use of traditional colors and varsity appliqués.
RiRi ended the year with a triumphant return to New York after two back-to-back seasons in Paris. The Spring/Summer 2018 show, which featured X Games-inspired streetwear and motocross riders soaring over pink sand dunes, was one of New York Fashion Week's biggest highlights and further boosted the star's design credibility.
6. Martine Rose x Napapijri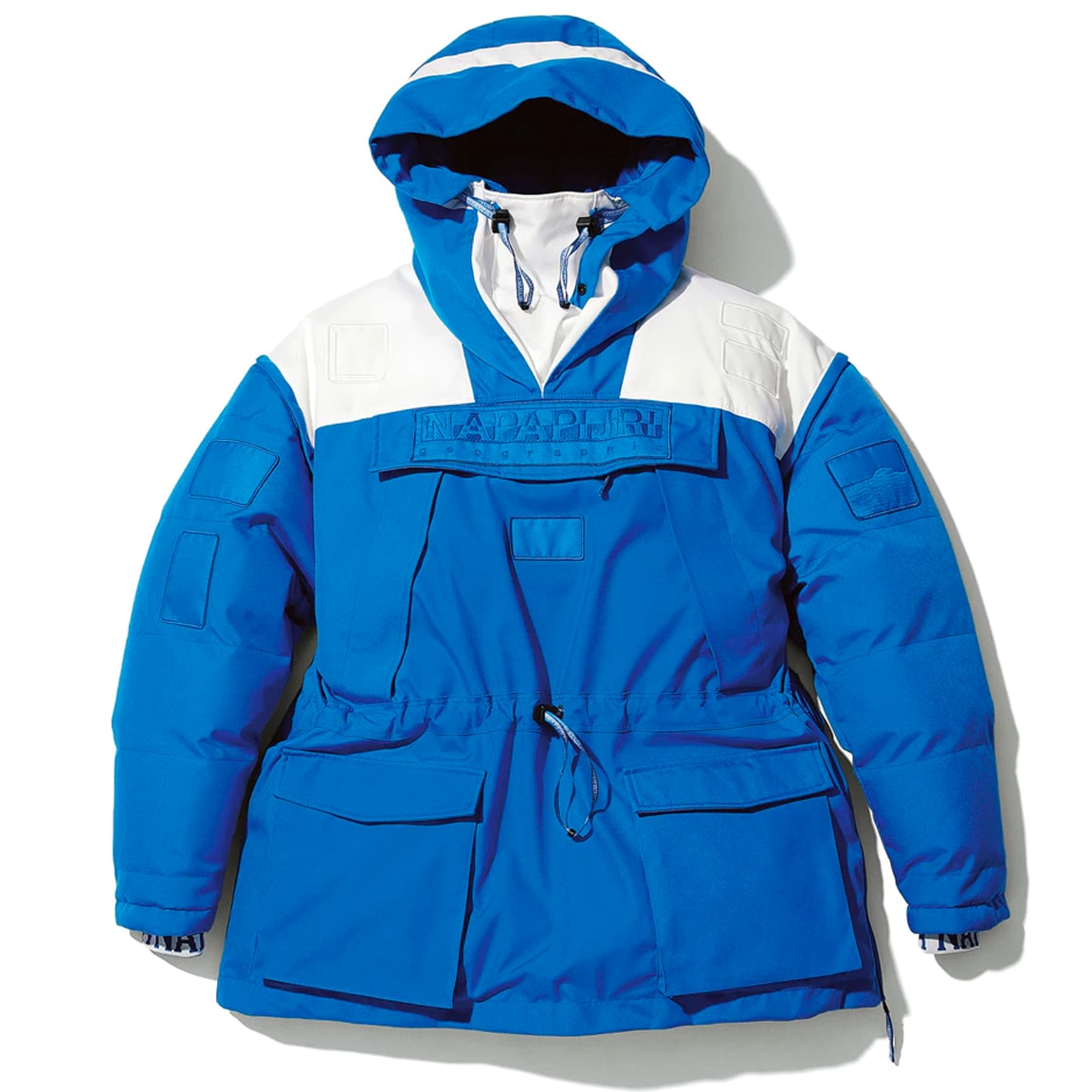 This year, London-based designer Martine Rose teamed up with Italian alpine label Napapijri on a Fall/Winter 2017 capsule. Titled "Napa by Martine Rose," the collaboration crafted extreme weather apparel though a contemporary fashion lens.
Using Napapijri's technical water-repellent and heat-capturing fabric, Rose created a range of exaggerated '90s-inspired North Pole expedition pieces with a subtle nod to British streetwear trends. The pieces, which asserted this year's bold winter outerwear trend, garnered considerable commotion on social media and thrusted Martine Rose from her humble underground beginnings to a global stage.
7. PornHub x Richardson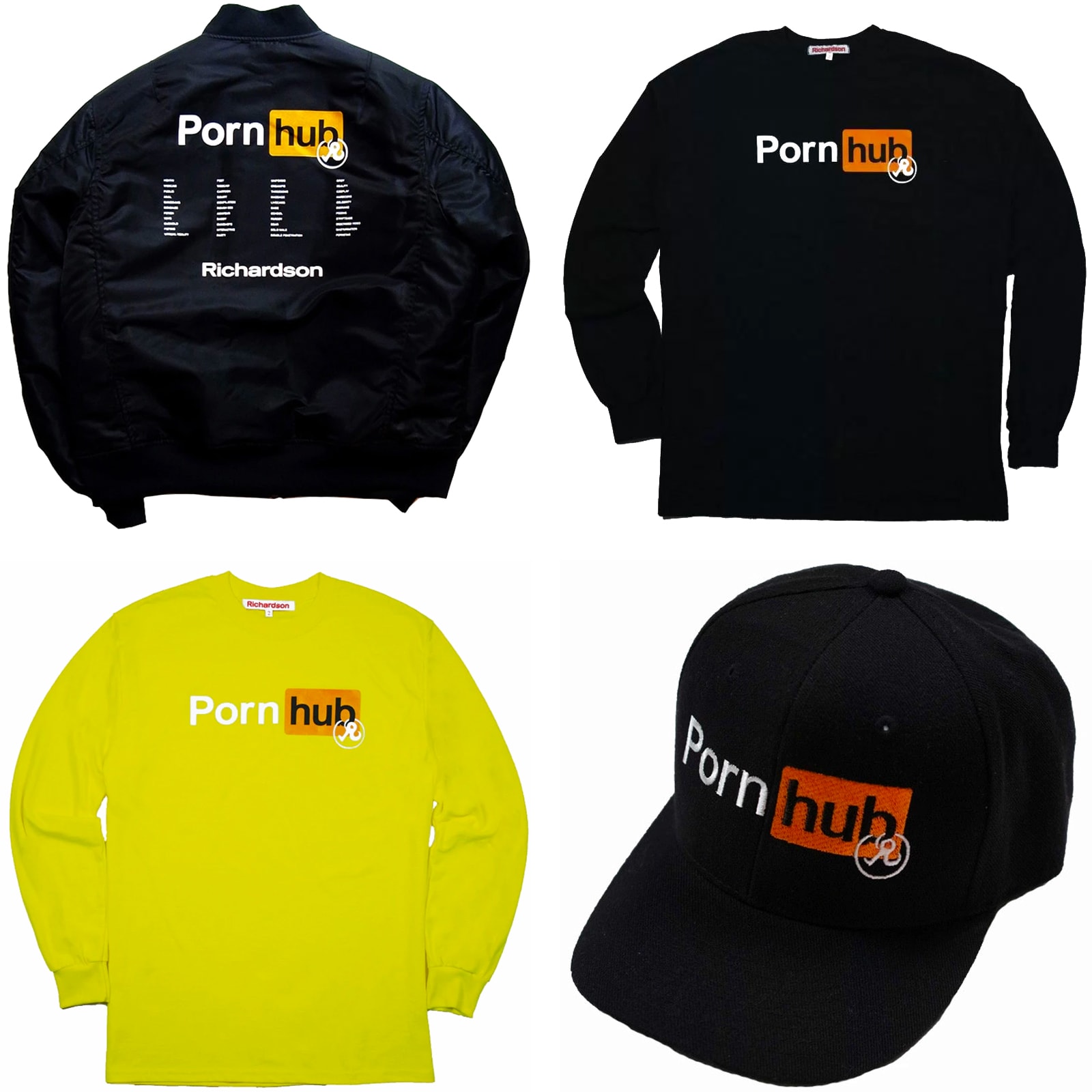 Leading digital pornography streaming platform PornHub collaborated with erotic magazine-turned-streetwear label Richardson on a provocative clothing collection, finally making it (kind of) okay to wear your porn on your sleeve. Merging both old and new mediums of erotica, the collaboration did its part to normalize adult entertainment and liberate sexuality. Despite the two brand's risqué agenda, X-rated material was surprisingly absent from the range, opting to simply display PornHub's iconic logo accented by Richardson's "R" insignia. Standout items include a graphic T-shirt displaying countries where porn is banned and a T-shirt with a collage of renowned pornstar, Asa Akira.
8. Vetements x Champion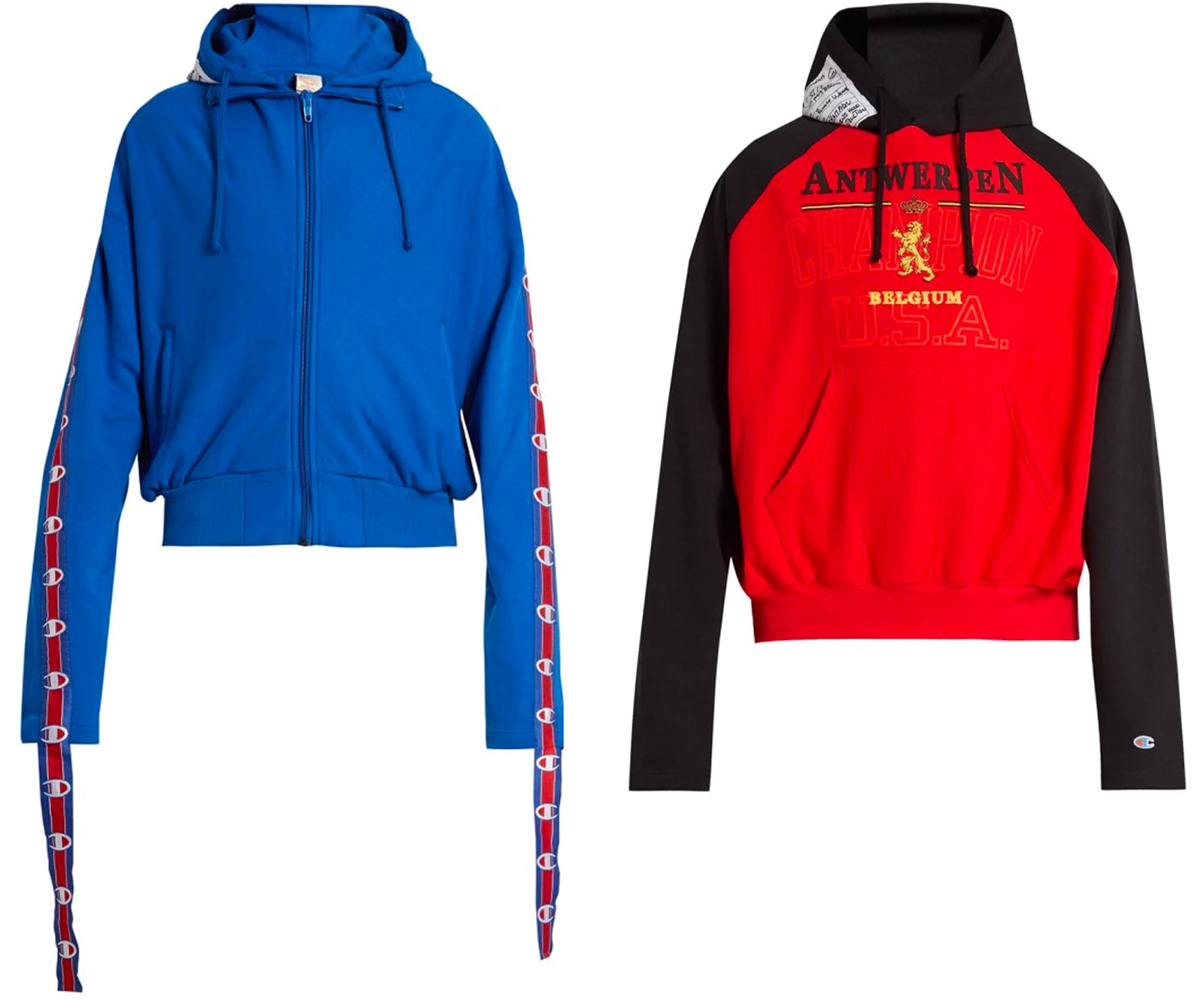 No stranger to collaboration, Vetements dipped into this year's ultra-luxe sportswear trend with an unlikely Champion team-up, which reworked the classic American sportswear company's signature logo sweats for a fashion audience.
The capsule continued Vetements' exaggerated touchstones with outlandishly cropped, elongated and ripped sweatshirts and sweatpants, while Champion's "C" logo was flipped, blown up and repeatedly displayed on elongated side banding.
One of the year's most repeated street style offenders, the Vetements x Champion collection opened up a new fashion avenue for the sportswear company and brought the luxury sportswear trend from ubiquity to all-out fever pitch.
9. Off-White™ c/o Virgil Abloh x Levi's Made & Crafted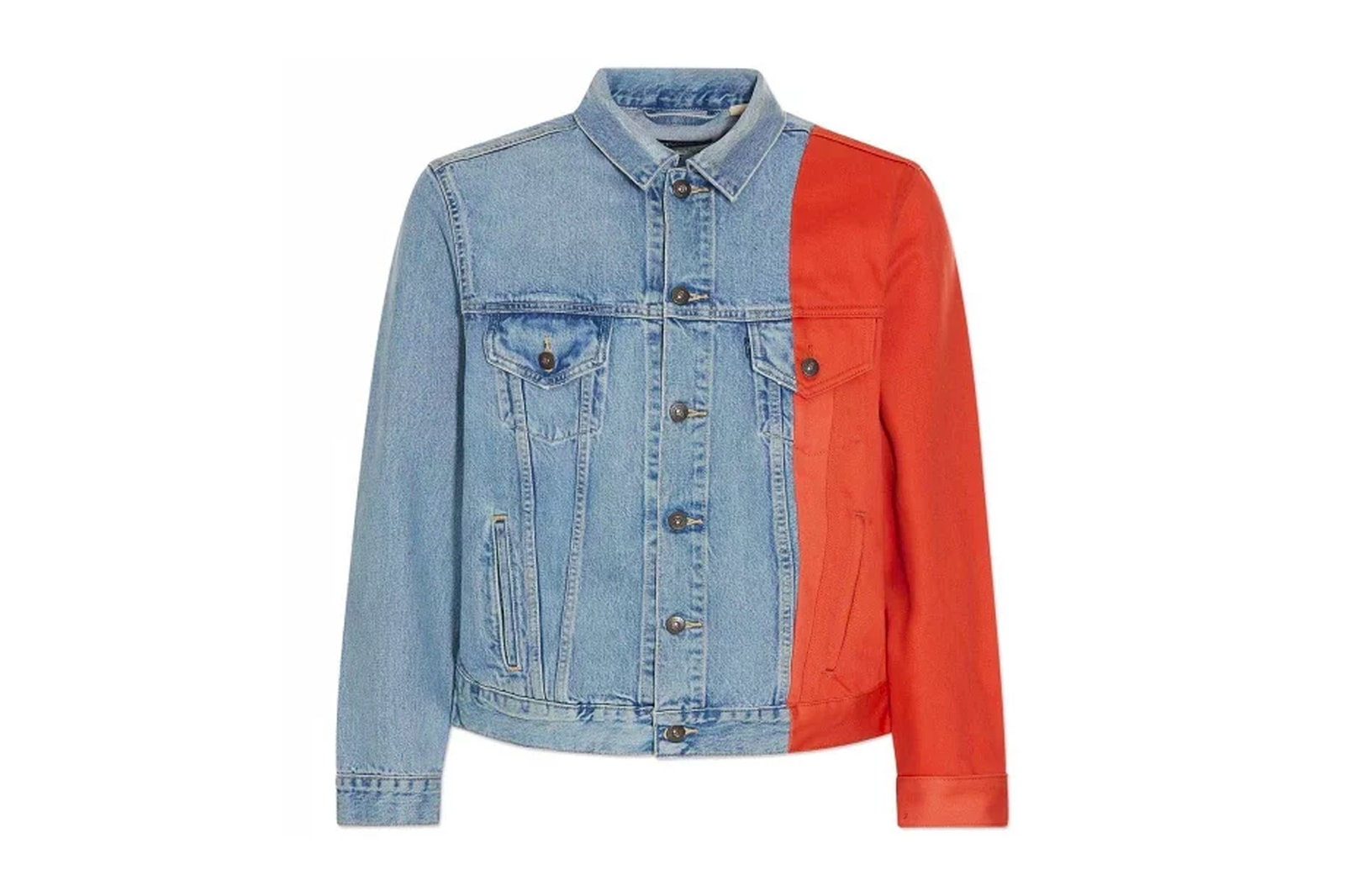 Off-White™ c/o Virgil Abloh and Levi's Made & Crafted teamed up for a second capsule collection this year, featuring 10 pieces that reworked the American label's signature denim silhouettes into contemporary statement streetwear. Employing painted color blocking, washed treatments, zip fly detailing and heavy distressing, Abloh's ultra-modern take on classic Levi's staples shed light on the label's heritage for a new generation.
10. Gosha Rubchinskiy x adidas Football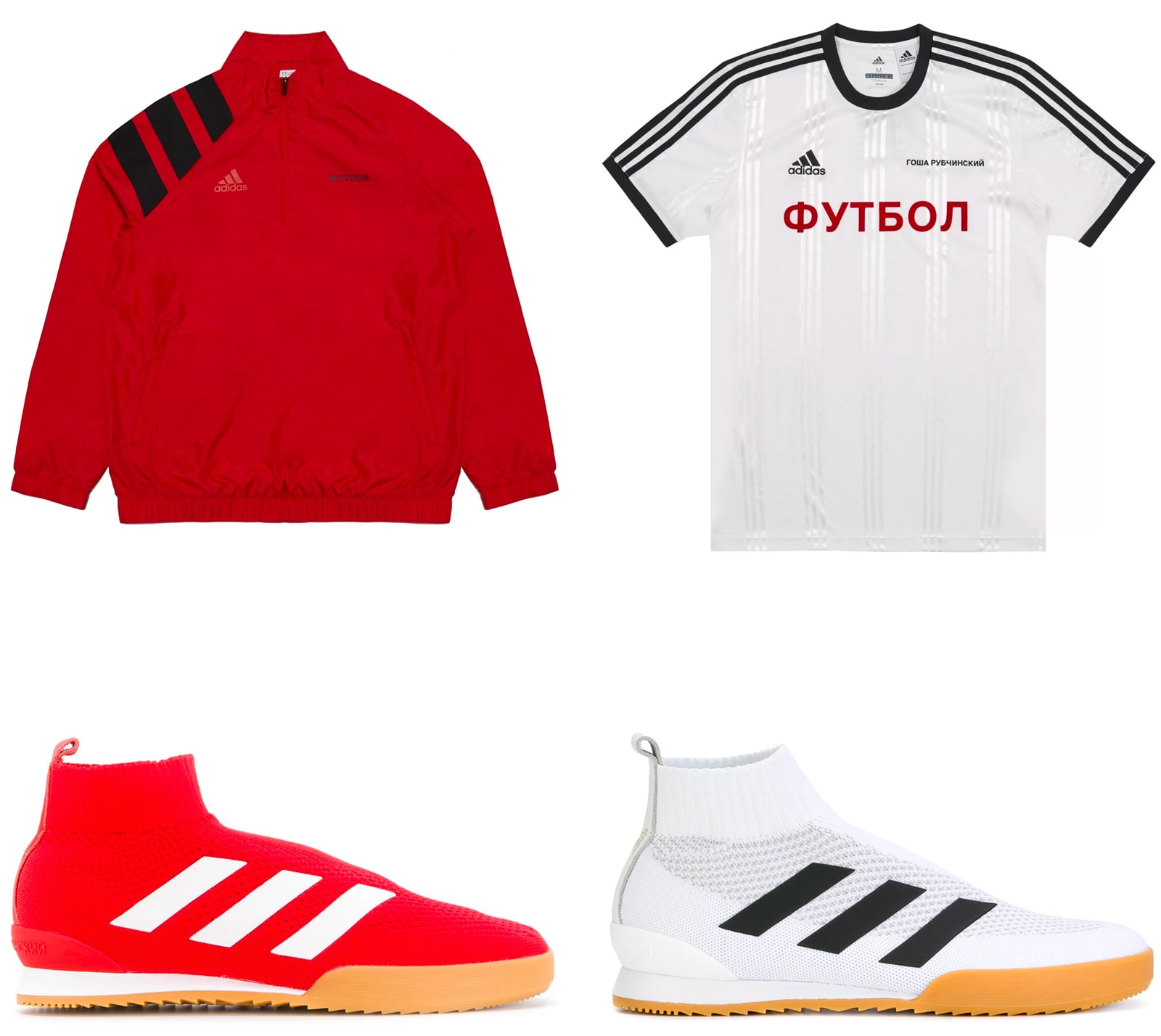 Continuing his streak of sportswear collaborations, Russian designer Gosha Rubchinskiy's Fall/Winter 2017 collection debuted a partnership with adidas Football. The collaboration brought a football fan's wardrobe to the runway, merging adidas Football's sporty tech garments with high-end streetwear designs. Employing a mixture of Rubchinskiy's signature Cyrillic script and adidas's iconic Three Stripes logo, the range of windbreakers, track jackets, jerseys, hoodies, sweatpants and sneakers brought field-ready looks to the world of high fashion.
Showcased in the remote Russian city of Kaliningrad alongside a cast of locally-sourced models, the collaboration placed Rubchinskiy's Eastern European narrative in direct context, further boosting his aesthetic to mainstream fashion audiences.