The Weeknd Shares Playlist of Artists That Inspired His Next Album
He's almost finished with the 'Dawn era' LP.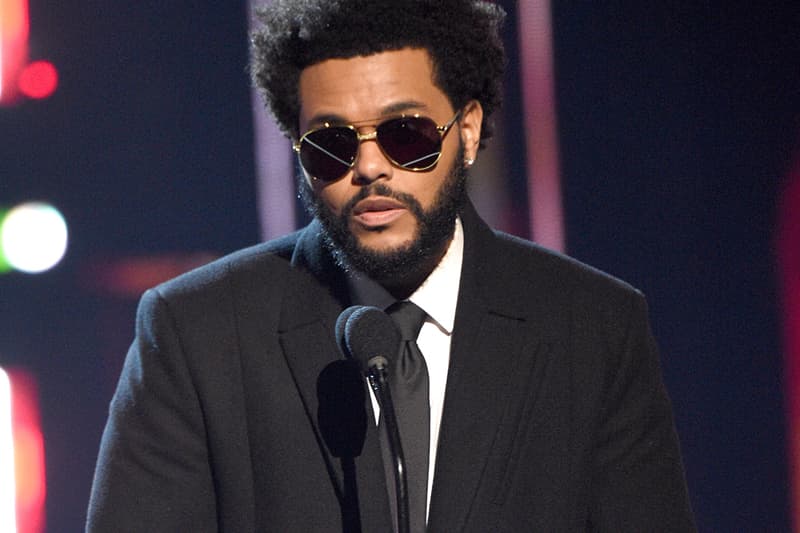 The Weeknd revealed on the latest episode of his Apple Music 1 radio show Memento Mori that his next album is almost finished.  "Just doing some final tweaks, some mixing notes, additional vocals," he said on-air.
The project will usher in a new era for the musician following the release of last year's double platinum LP After Hours.
On the show, The Weeknd shared a curated mix "that showcases tracks inspiring the new Dawn era."
Two songs off of Britney Spears' 2003 album In The Zone made an appearance: "Everytime" and the iconic "Toxic." Other artists featured on the mix include Kanye West, Kid Cudi, Nas and Tyler, the Creator.
In a cover story for September's GQ, The Weeknd described the forthcoming album as "a project packed with party records" and compared it sonically to "Quincy Jones meets Giorgio Moroder."
Since then, fans have gotten a first look at his new album via its first release, "Take My Breath," arriving with a music video that posits the artist in a packed club among a crowd of leather-donning ravers.
In other music news, Machine Gun Kelly dropped an eccentric music video for his song "Papercuts."