Nike Shares Hit an All-Time High and JAY-Z Debuts an NFT in This Week's Business and Crypto Roundup
While Apple refurbished an iconic L.A. theatre and El Salvador is giving its citizens free bitcoin.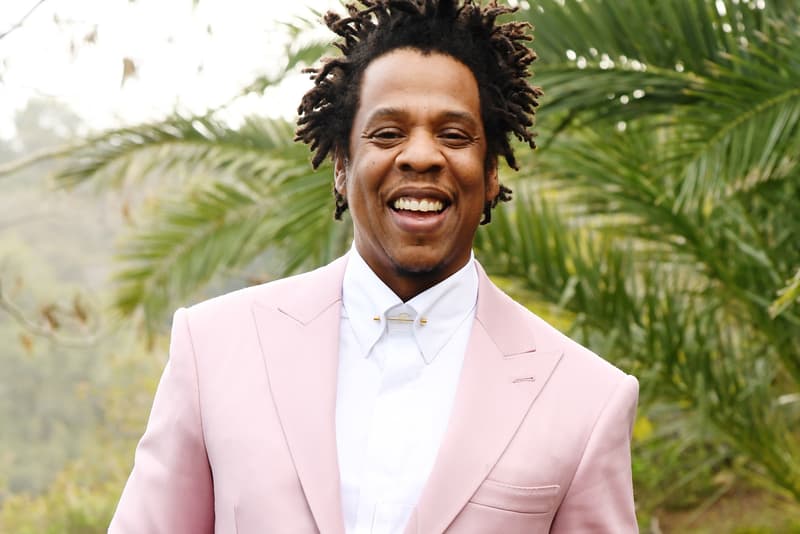 Many brands are starting to see a recovery despite the challenges initially brought on by the pandemic. Some businesses, especially ones that focused efforts on expanding e-commerce ventures, have even seen profits rise even higher than before.
HYPEBEAST has rounded up the top business and crypto stories of the week so you can stay in-the-know about trends across industries.
Business
Considered to be one of Apple's most significant restoration projects to date, the newest store is be located in the historic Tower Theatre. Apple also launched a global initiative called Apple Creative Studios, which will provide hands-on mentorship to inspiring creatives.
Today we opened the doors to our new store in downtown LA — Apple Tower Theatre. It's a testament to a city rich in culture and diversity. We're so excited to be a part of DTLA! pic.twitter.com/l4UQmZQ5x4

— Tim Cook (@tim_cook) June 24, 2021
GOAT Group is enjoying the financial windfall of a successful Series F funding round that raised $195 million USD and ballooned the company's valuation to $3.7 billion USD. The money raised also acknowledges GOAT's strong performance in recent months and how it weathered the COVID-19 pandemic.
BuzzFeed is acquiring Complex Networks as part of their plan to go public in a merger with special purpose acquisition company 890 Fifth Avenue Partners.  The deal will comprise of $200 million in cash and $100 million of equity in BuzzFeed.
We've got some SPACtacular news: @BuzzFeed announced plans to go public and acquire @Complex, adding to the dream team ?? of @BuzzFeedNews, @HuffPost, @Tasty, & @BuzzFeed. ??

You can find more deets here: https://t.co/lBkEF37m7b

— BuzzFeed PR (@BuzzFeedPR) June 24, 2021
Microsoft first reached the milestone during trading on Tuesday shortly after it unveiled its latest Windows 11 operating system. The new record also comes shortly after CEO Satya Nadella was named chairman of the board.
5. Nike shares hit a record high after an impressive Q4 growth
Shares in Nike Inc. rose to an all-time high on Friday following the sneaker giant's publishing of its impressive Q4 report. In the filing, Nike said its fourth quarter reported revenues were $12.3 billion USD — a 96 percent increase from the year before.
As expected, Nike Q4 $12.3 billion, +96% compared to prior year and +21% compared to Q4 2019.
Full year +19% to $44.5 billion.
NIKE Direct Q4 73% percent to $4.5 billion.
Gross margin for the fourth quarter increased 850 basis points to 45.8 percent.

— Matt Powell (@NPDMattPowell) June 24, 2021
Crypto
Designer and digital artist Mike Winkelmann, also known as Beeple, unveiled his latest project on Thursday, which allows people to buy historic moments in time and own them as NFTs. The new platform, called WENEW, curates these iconic cultural milestones and offers them up as digital collectibles on the Ethereum blockchain.
very excited to announce the launch of https://t.co/K0TMwMJWwZ !!!

this is a new project we've been working on centered around giving people the opportunity to collect iconic moments in music, sports, comedy, history, etc. on the blockchain. ??? pic.twitter.com/WqhkFwLFBo

— beeple (@beeple) June 24, 2021
DeLorean's DMC-12 celebrates its 40th birthday this year. The auction includes one special edition including a 1-of-1 restored, original DMC-12.
JAY-Z tapped artist Derrick Adams to design an NFT that reimagines the iconic cover of a man tipping his hat and holding a cigar. Reasonable Doubt came out in 1996.
View this post on Instagram
El Salvador's President Nayib Bukele is offering citizens $30 USD worth of bitcoin when they sign up to the government's new crypto wallet called Chivo. Earlier this month, the country made history by becoming the first nation in the world to recognize bitcoin as legal tender.
The founders of South Africa's Africrypt disappeared with an estimated $3.6 billion USD in bitcoin. Their lawyer told the BBC: "They maintain that it was a hack, and they were fleeced of these assets."