JAY-Z Marks 25th Anniversary of Debut Album 'Reasonable Doubt' with NFT Auction
Redesigned by artist Derrick Adams.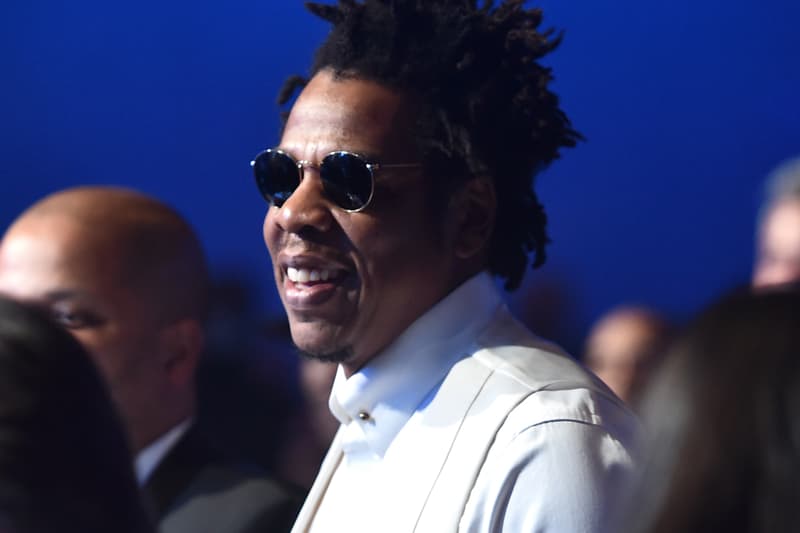 To celebrate the 25th anniversary of his 1996 debut album Reasonable Doubt, JAY-Z tapped artist Derrick Adams to design an NFT that reimagines the iconic cover of a man tipping his hat and holding a cigar. Currently listed for auction at Sotheby's, the NFT is called Heir to the Throne, which was the original title of the album, and shows a redesign of the cover image alongside Adams' own addition of the rapper's full profile.
The catalogue note for Heir to the Throne describes the collaboration and process of designing the NFT. "JAY's album changed the game 25 years ago and continues to influence so many of us," Adams said in a statement. "It tells the story of someone from Brooklyn occupying the urban space—a place that is as central to my own work as it is to his." The two met several years ago and bonded over their mutual connection to the borough — JAY-Z was born in Brooklyn and Adams has lived and worked there for the majority of his adult life.
View this post on Instagram
To make the NFT, he painted the image on a wood panel, which was then photographed and digitally animated. He incorporated glowing embers and cigarette fumes into his rendering to highlight JAY-Z's classic Jazz-Age attire. "He was dressed to go to the opera as if it were 1940, while his peers were in streetwear," Adams said. The number "25," spelled out in grey smoke, connotes the year of the album's anniversary.
Heir to the Throne is up for auction at Sotheby's until Friday, June 2. With a starting bid of $1,000 USD, the current bid for the NFT sits at $7,500 USD. A portion of the proceeds from the auction will be donated to The Shawn Carter Foundation.
In other NFT news, Dame Dash was blocked in his attempt to sell an NFT of the Reasonable Doubt album's copyrights.