Reese Cooper's Spring/Summer 2022 Collection Invites You To Take a Breath of Fresh Air
Inspired by the mountains.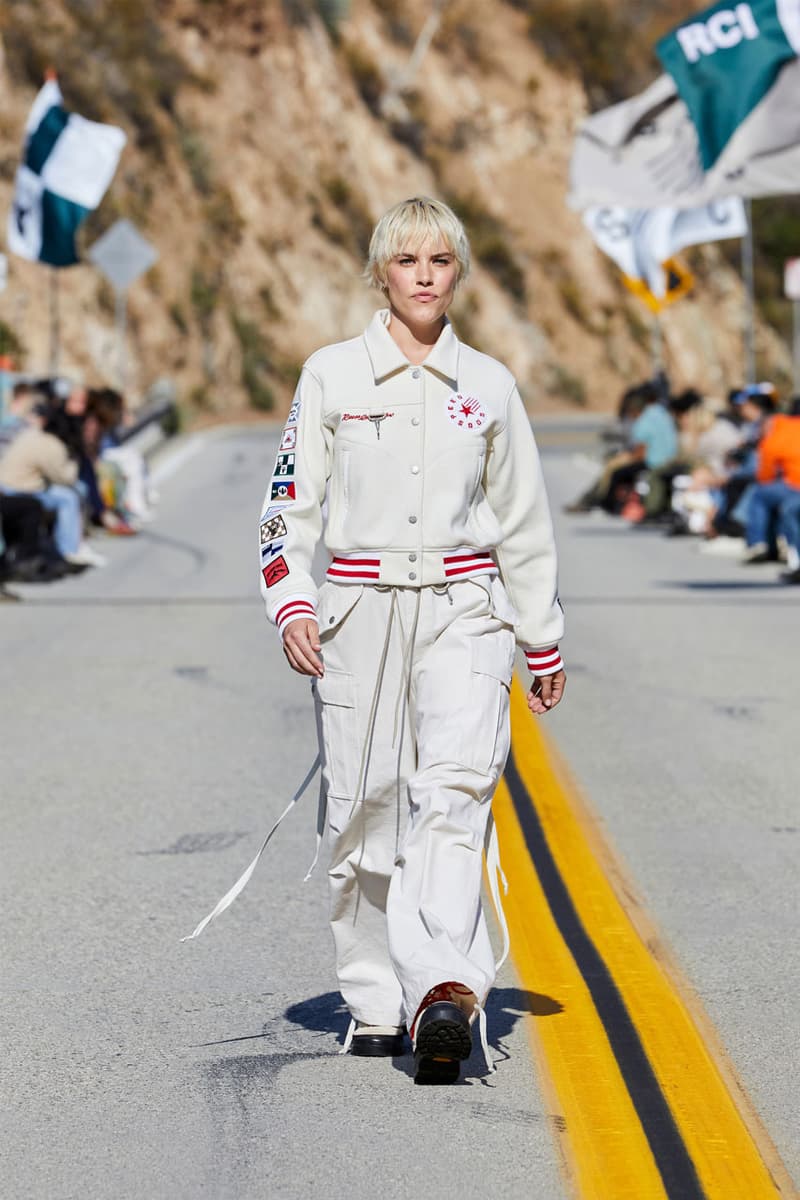 1 of 22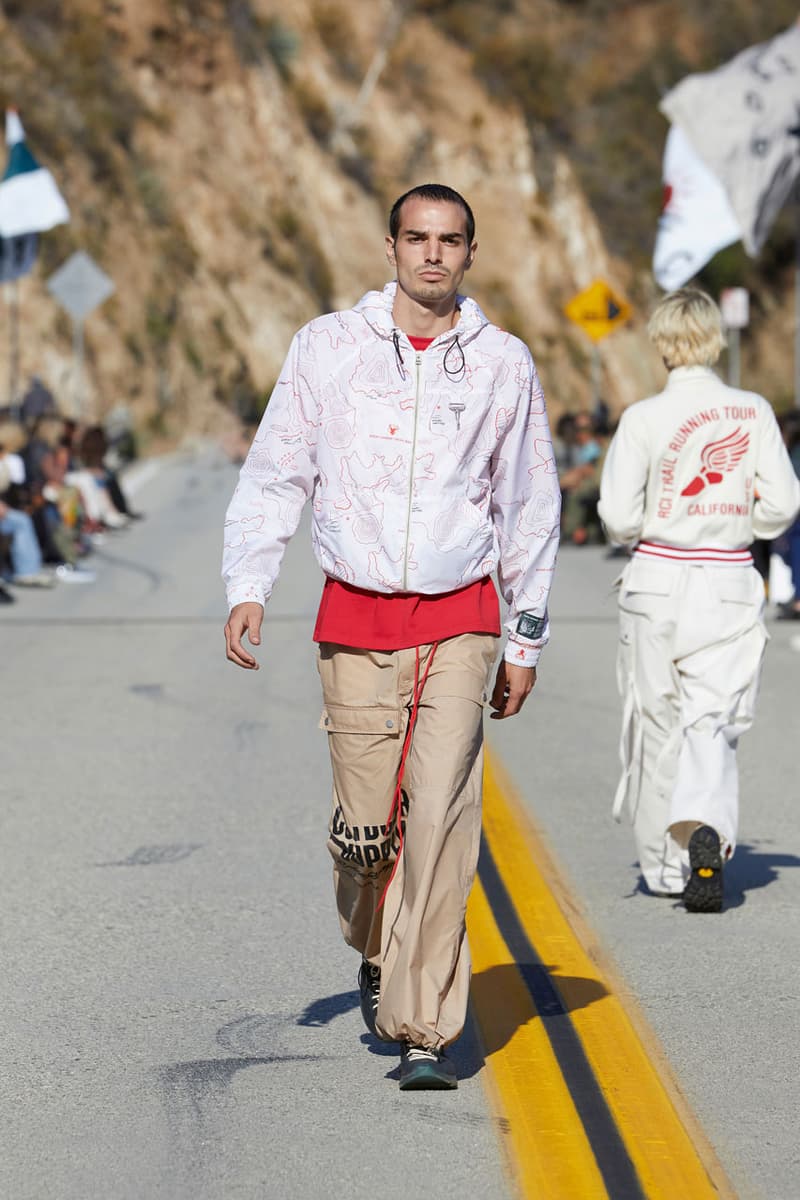 2 of 22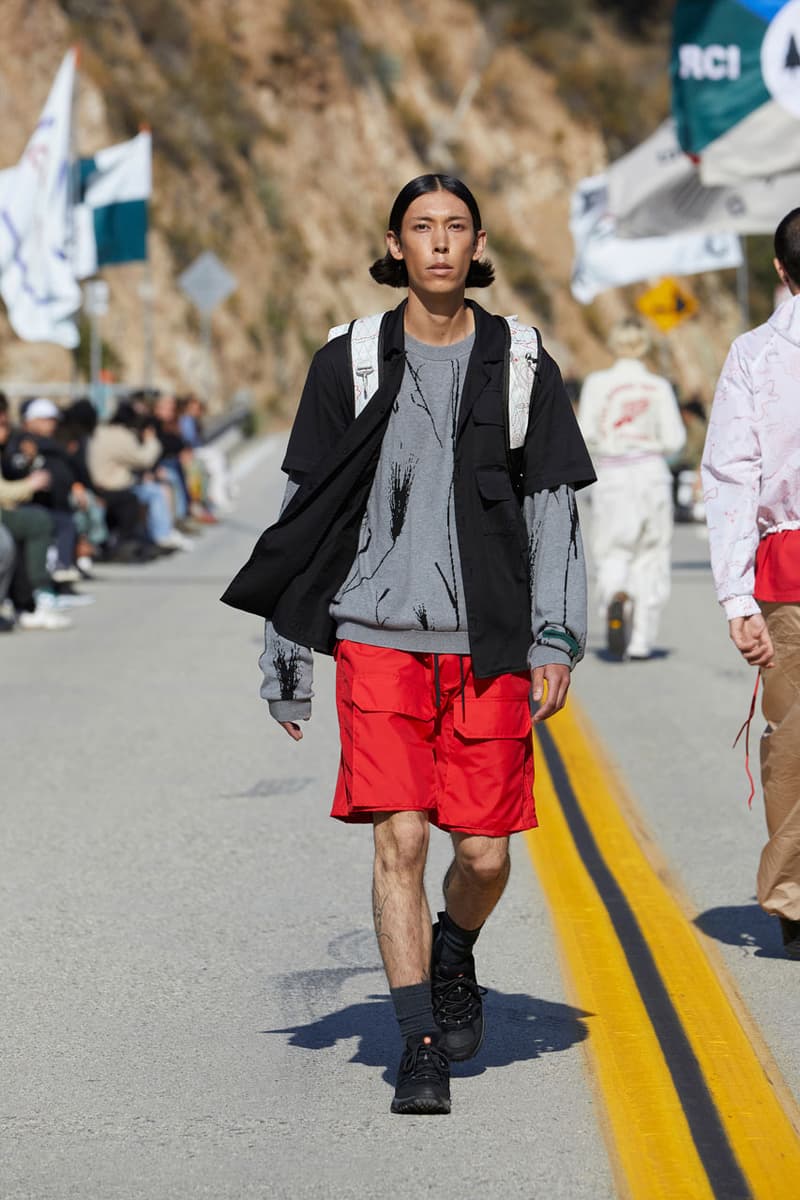 3 of 22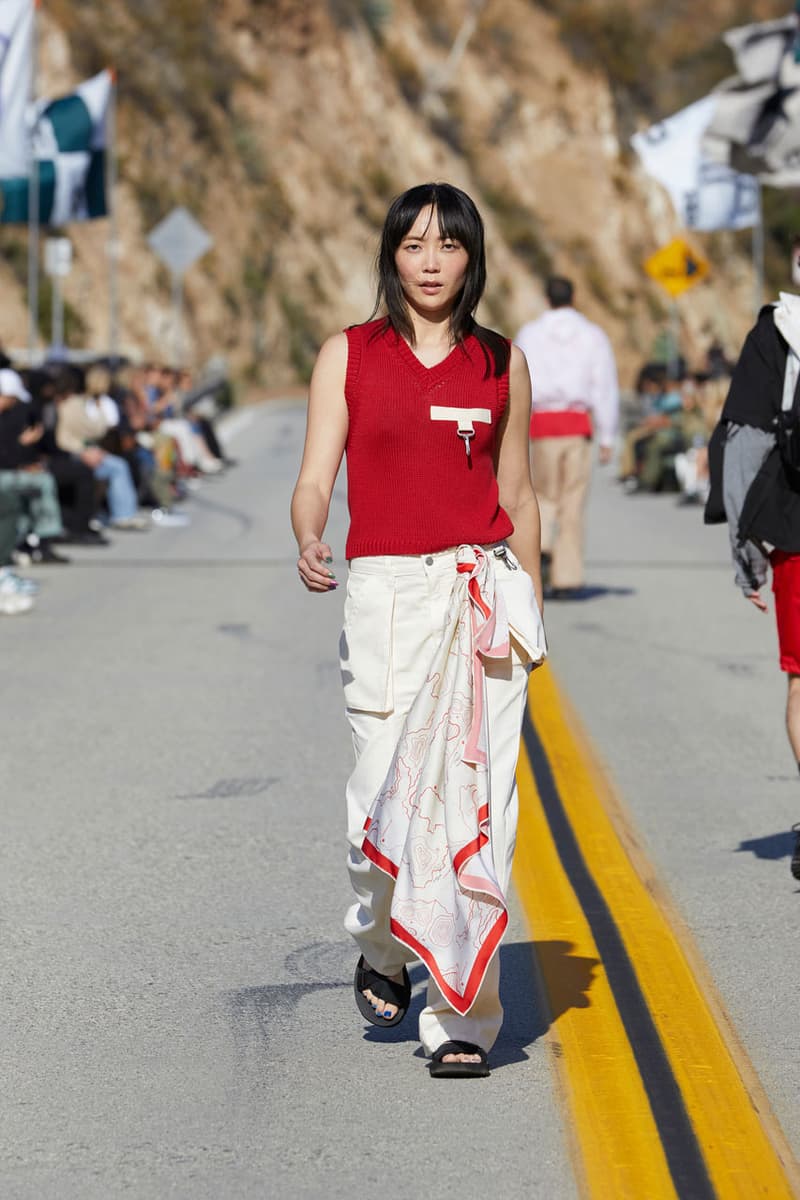 4 of 22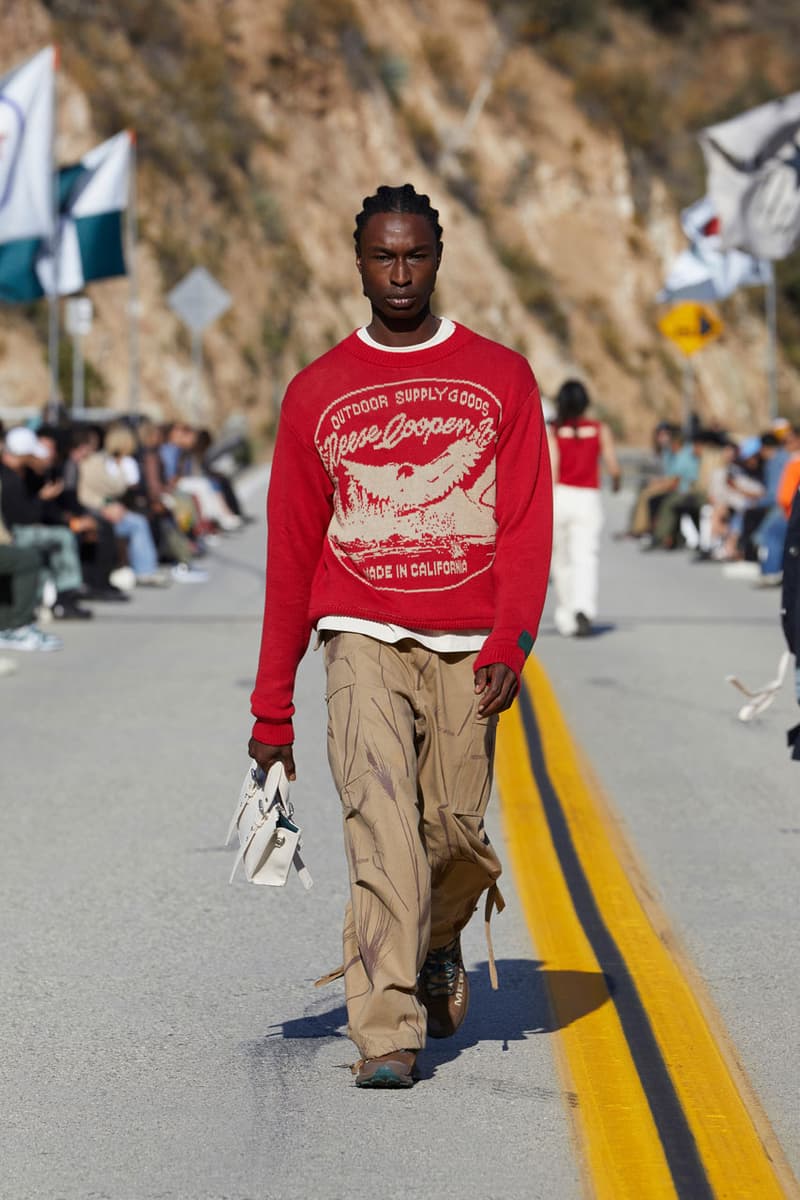 5 of 22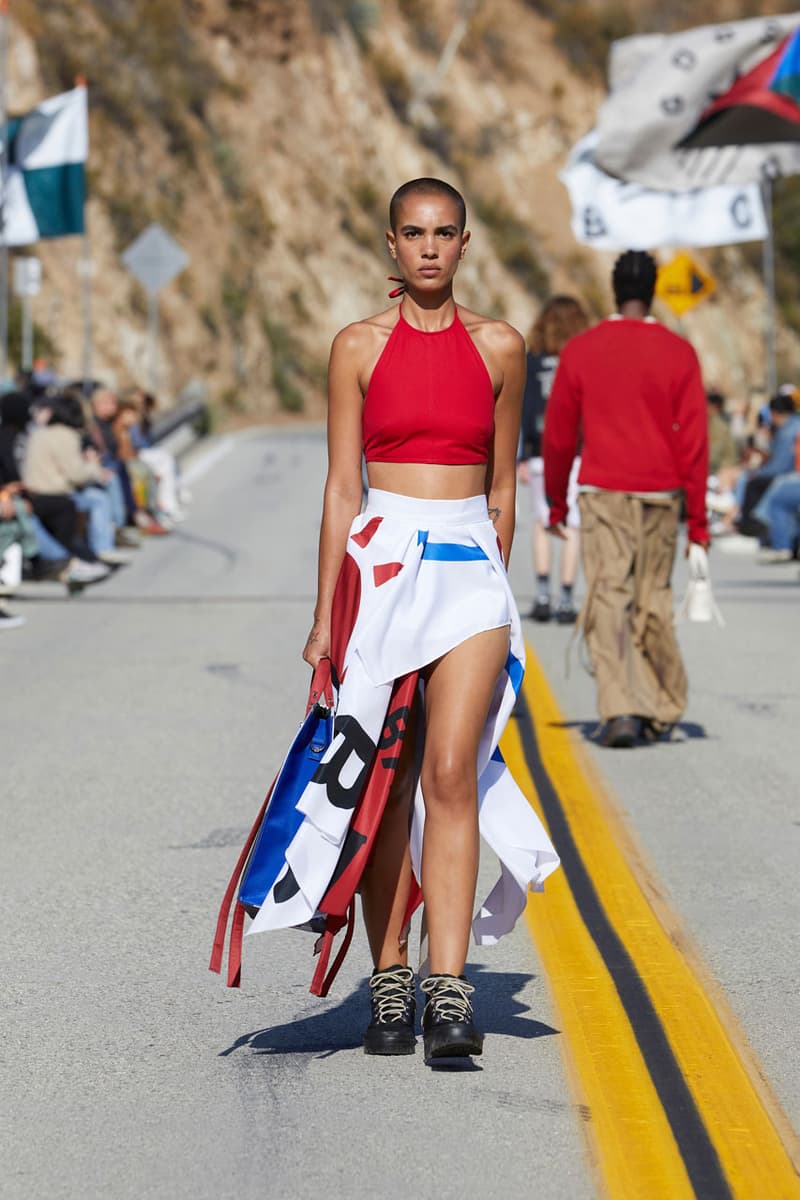 6 of 22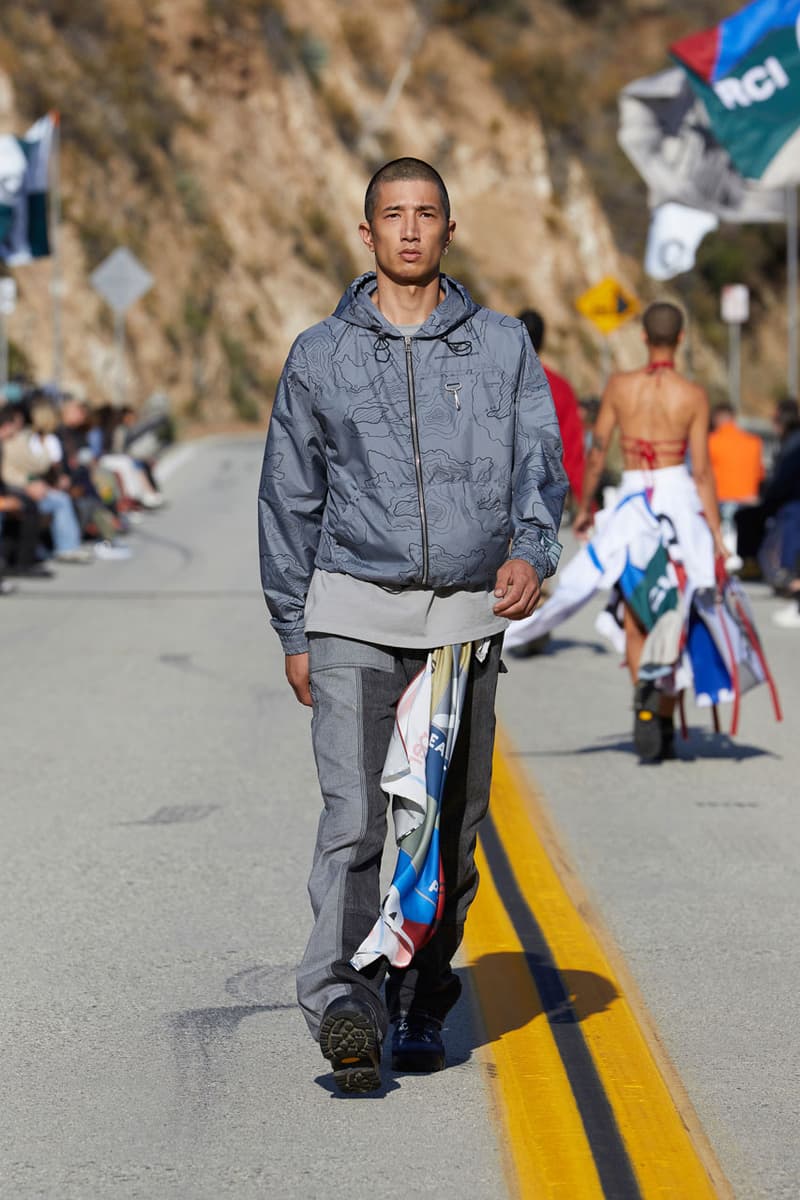 7 of 22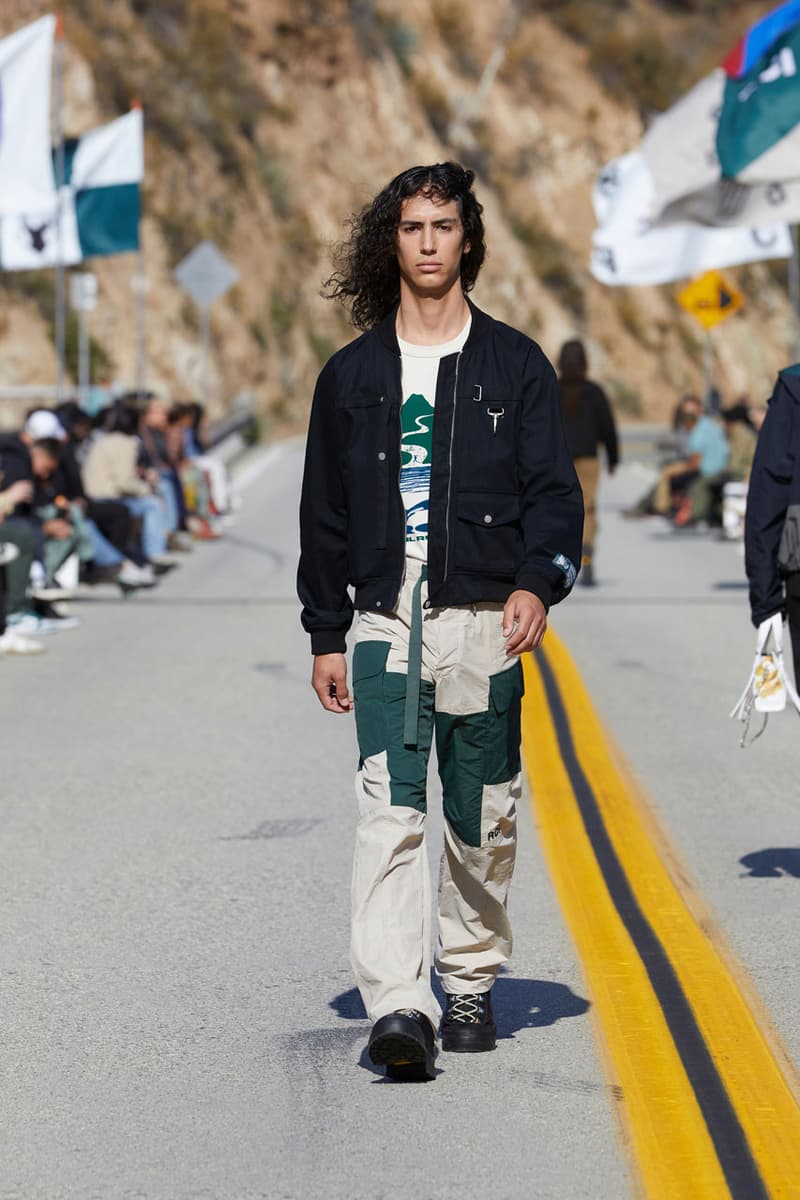 8 of 22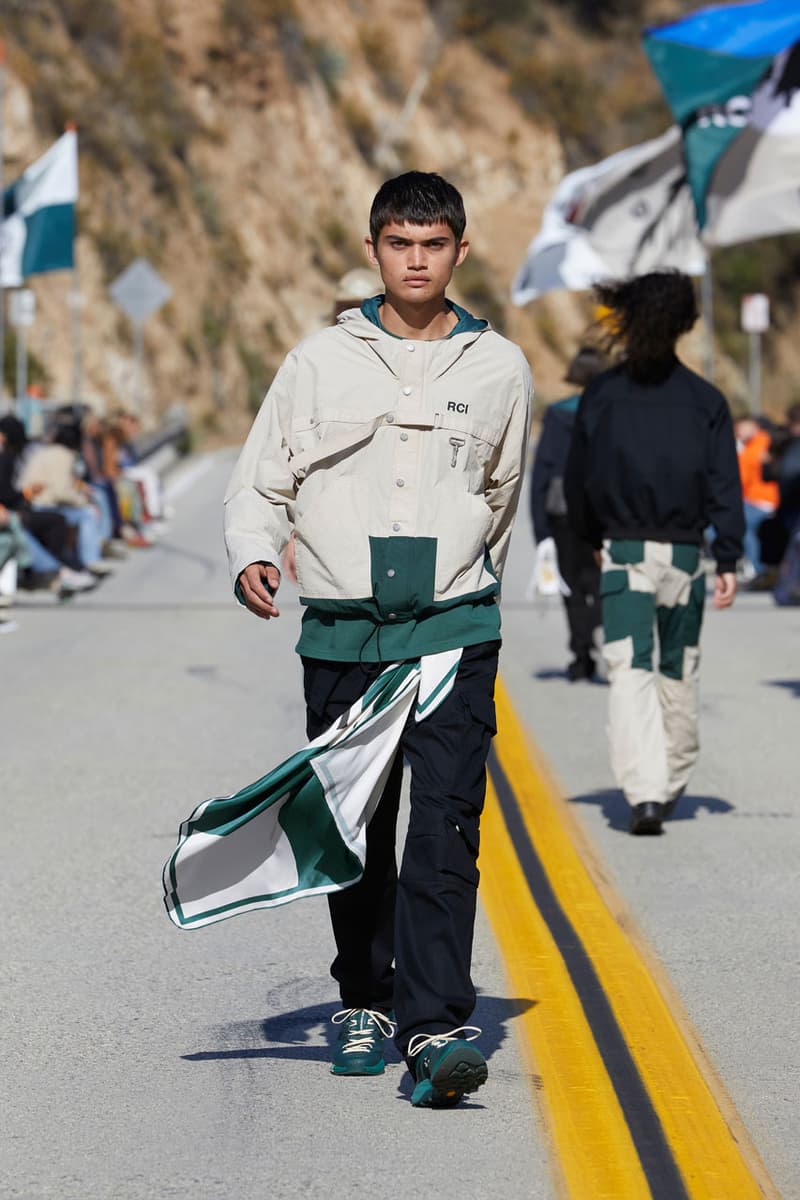 9 of 22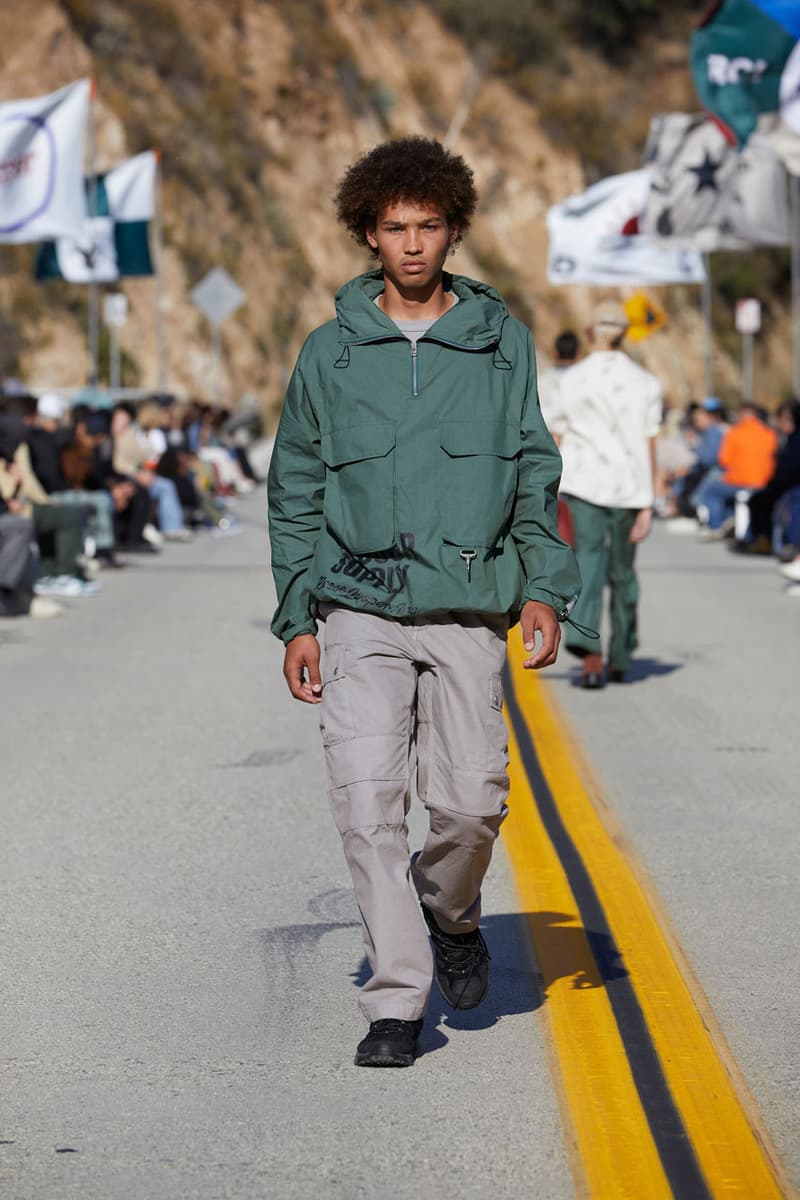 10 of 22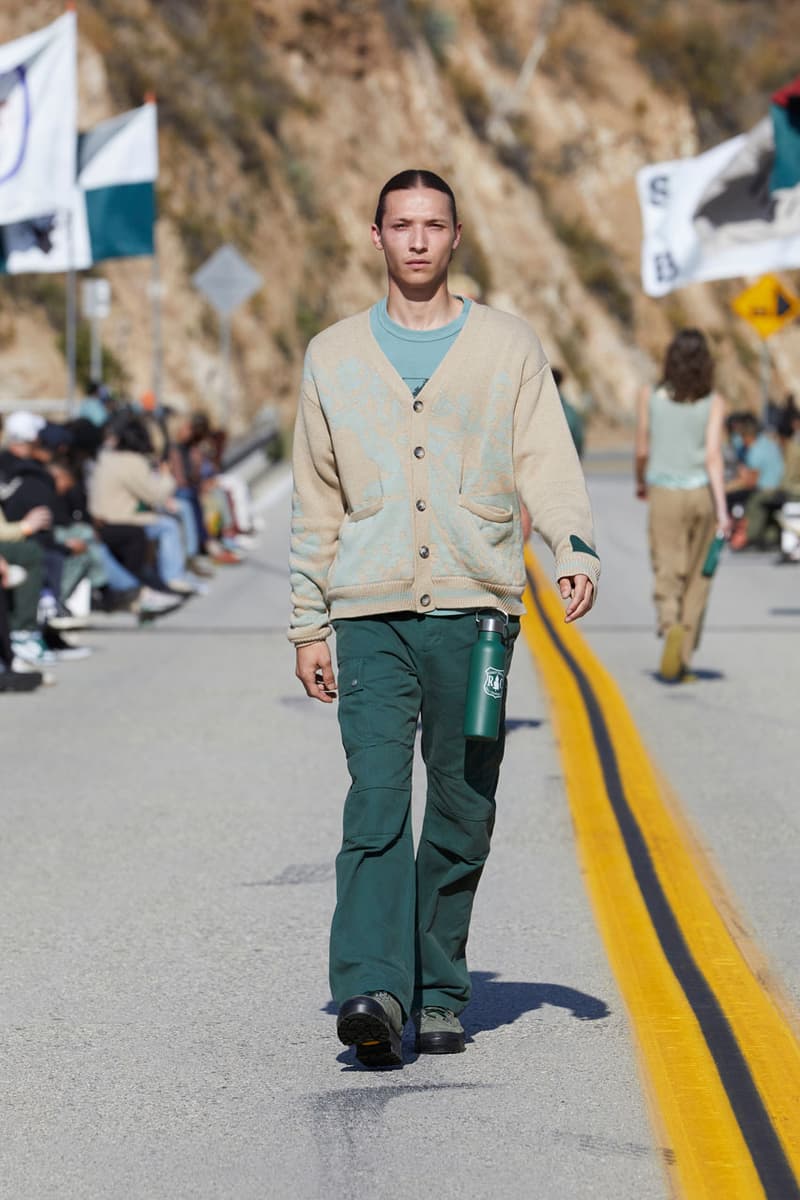 11 of 22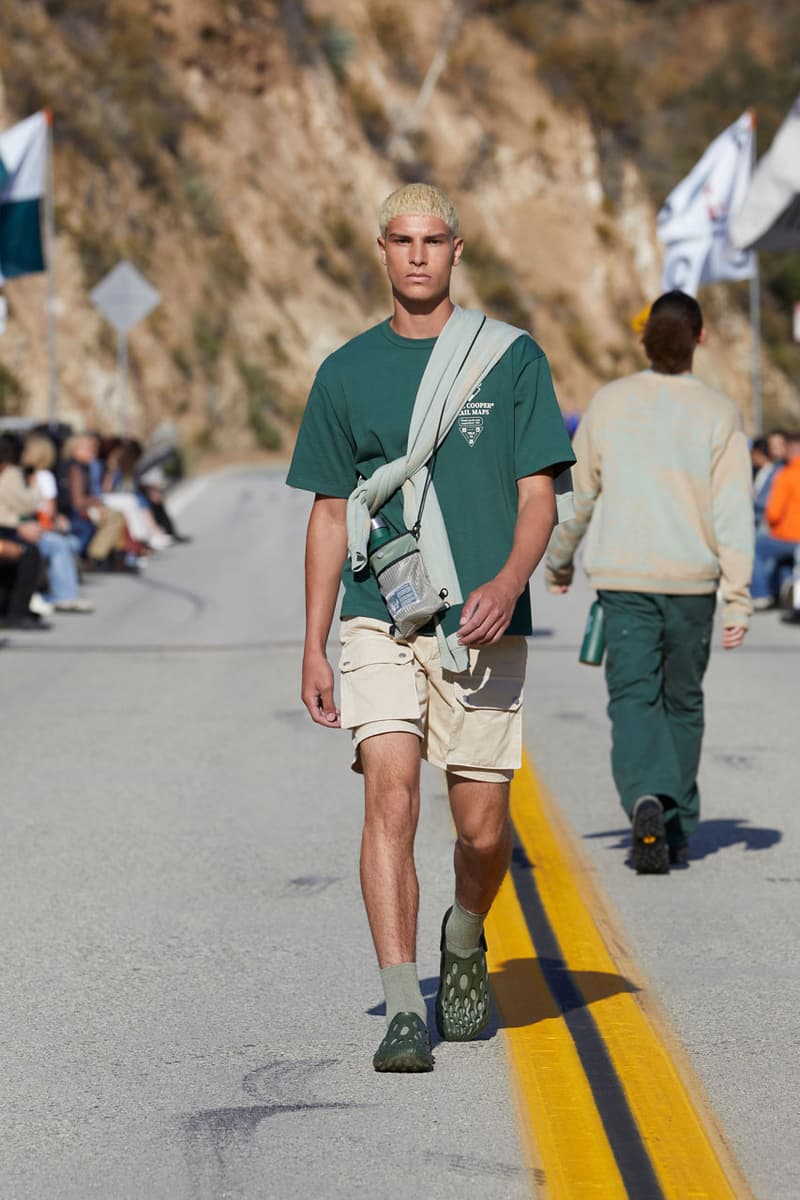 12 of 22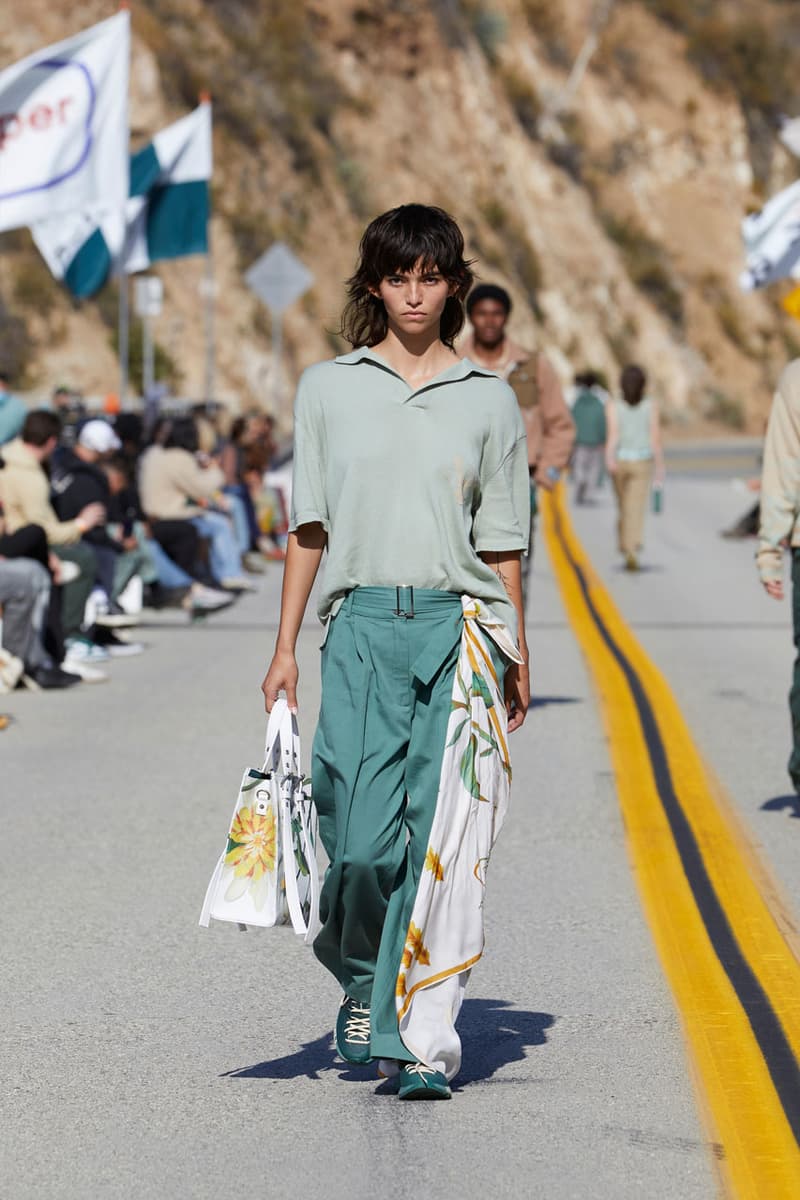 13 of 22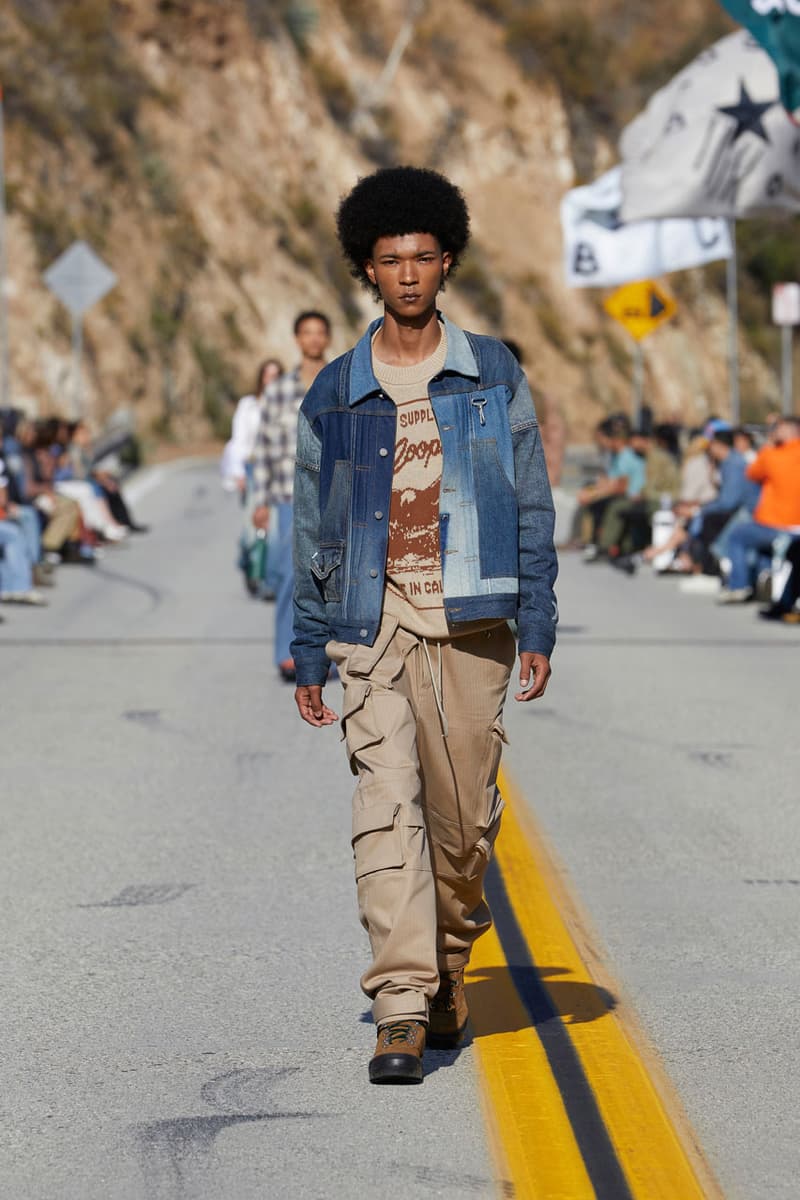 14 of 22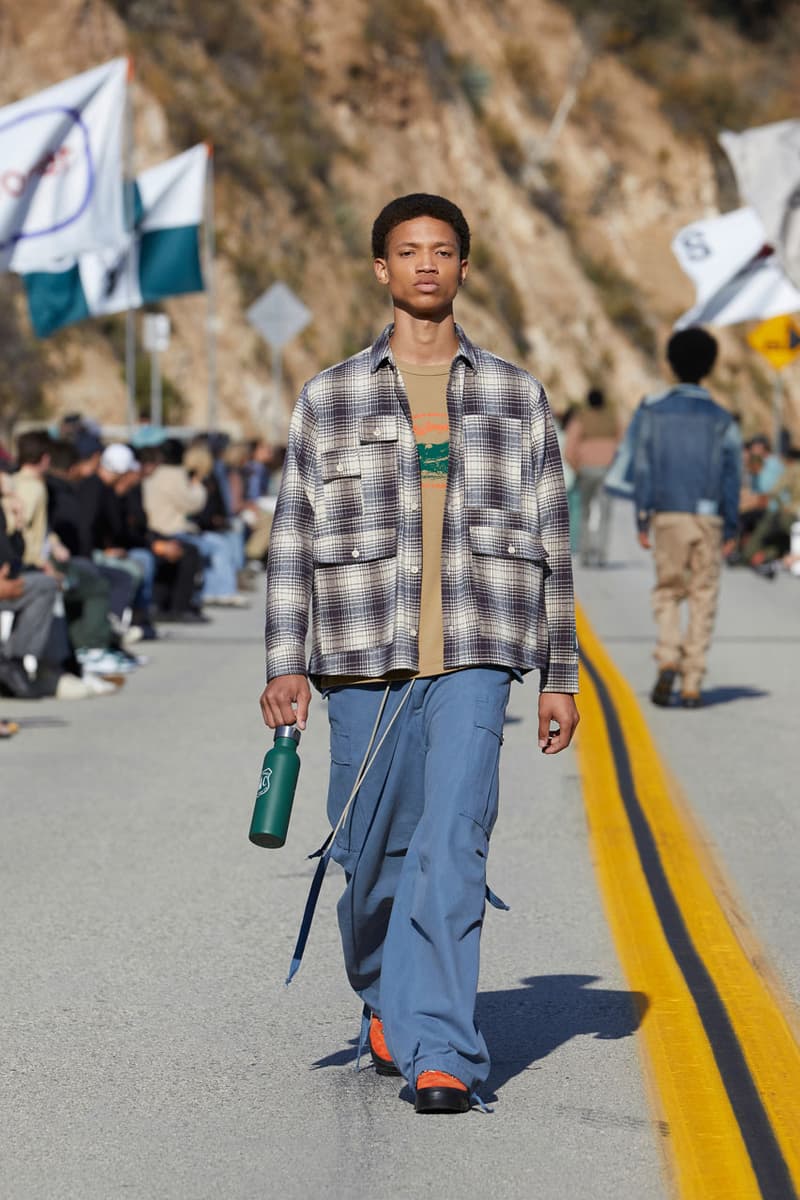 15 of 22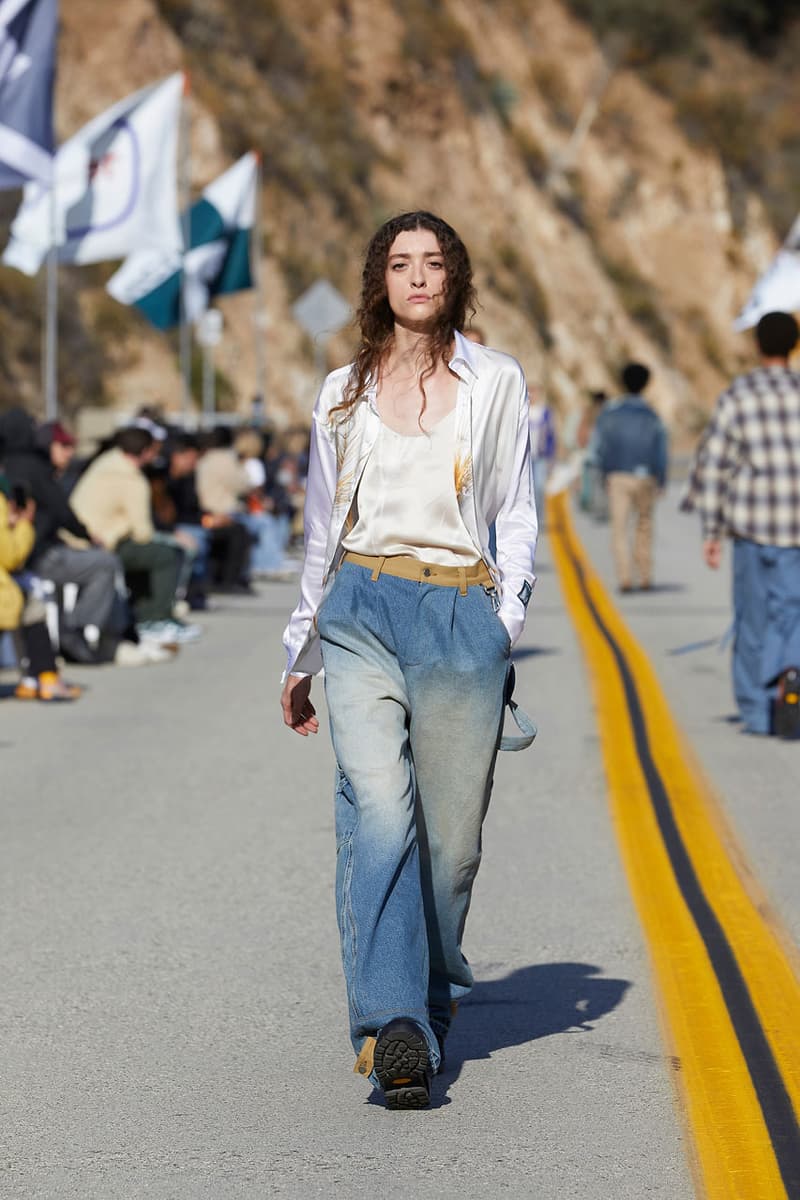 16 of 22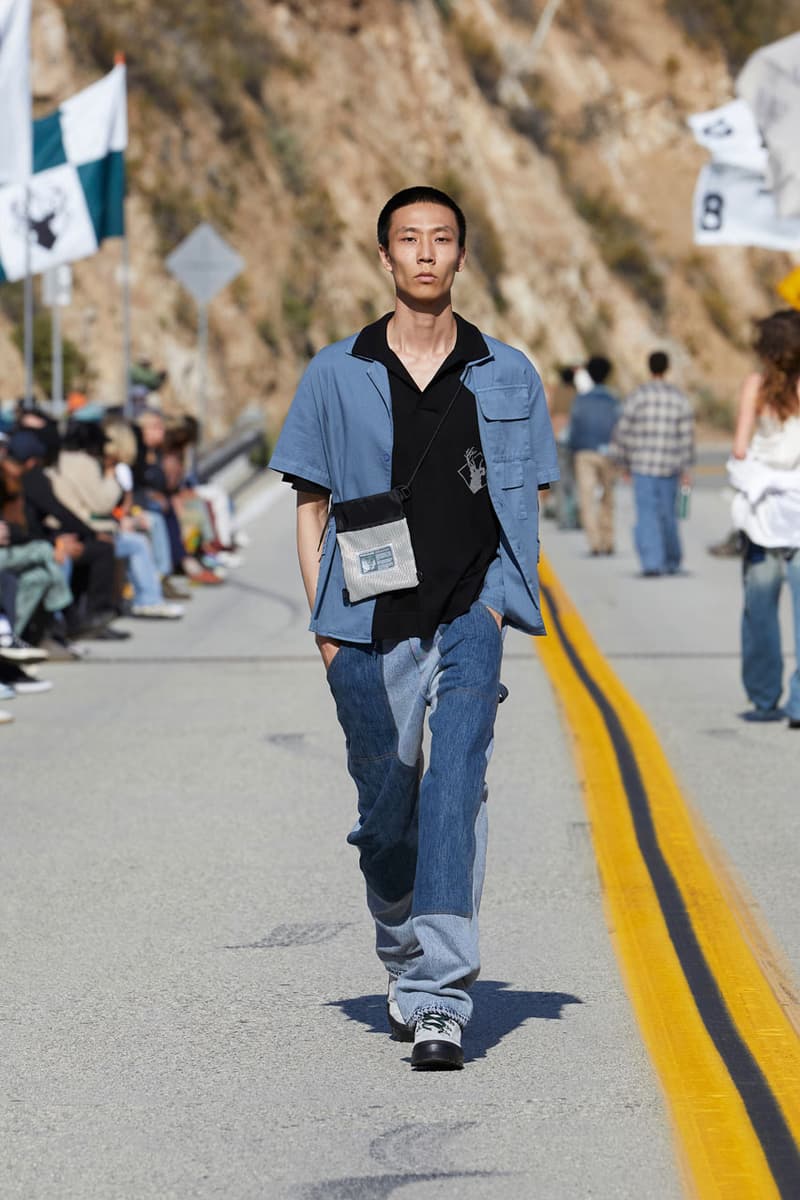 17 of 22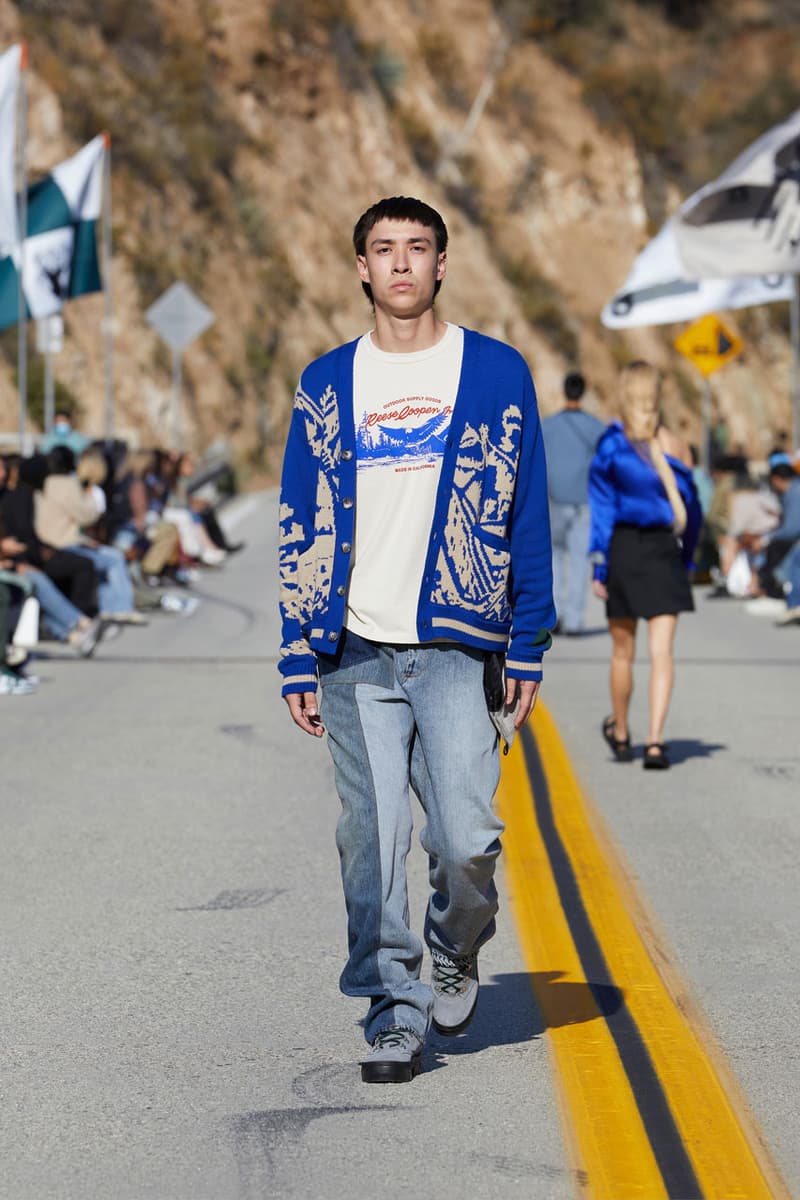 18 of 22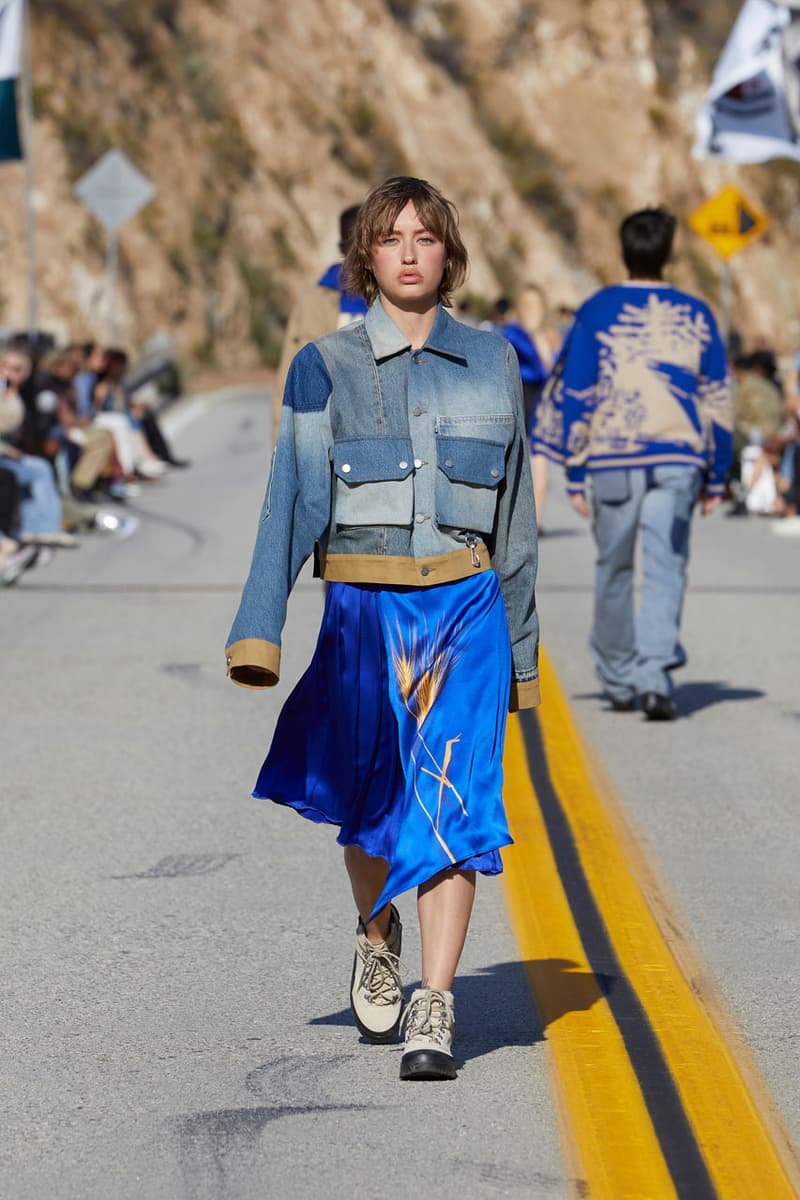 19 of 22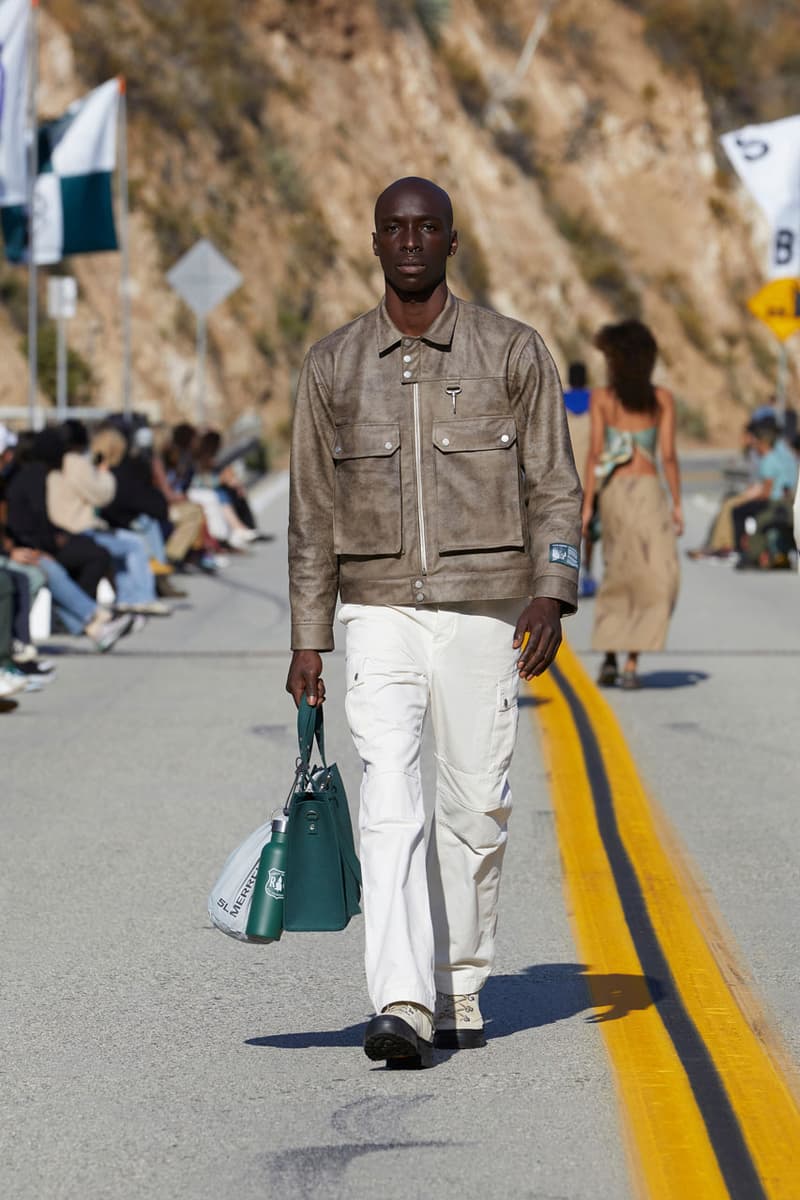 20 of 22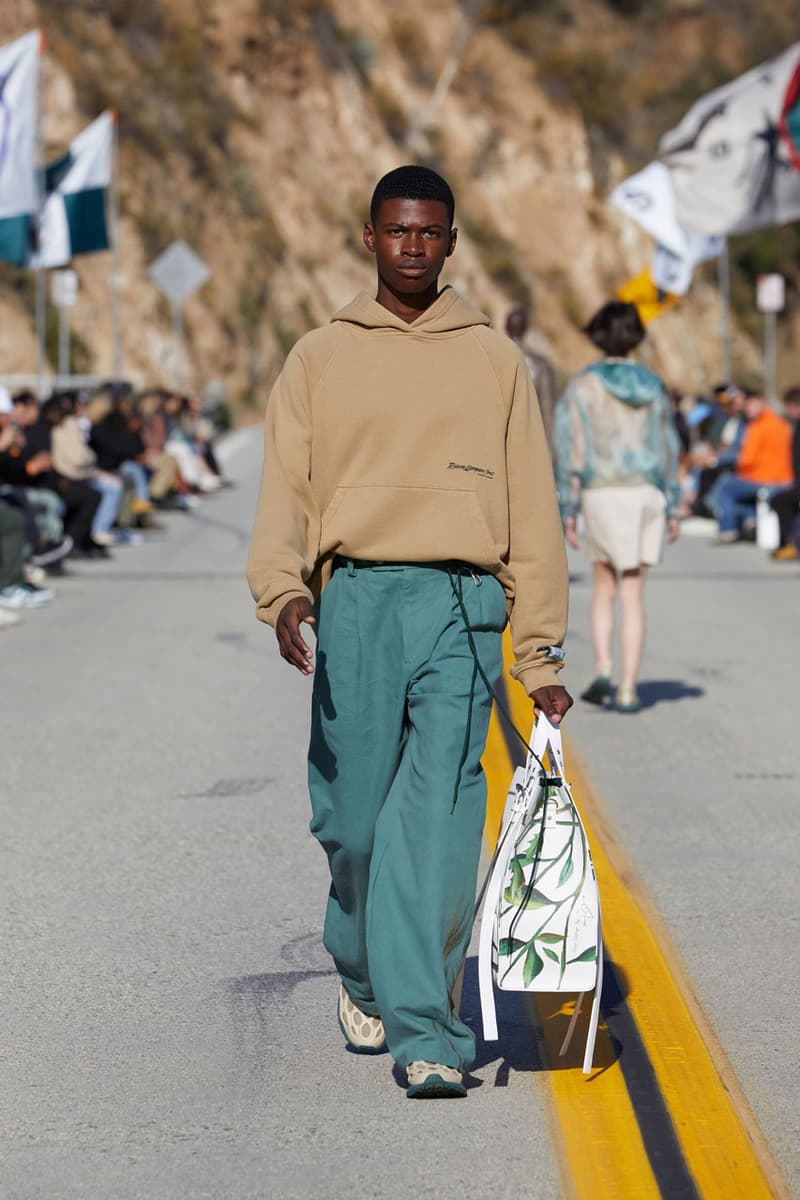 21 of 22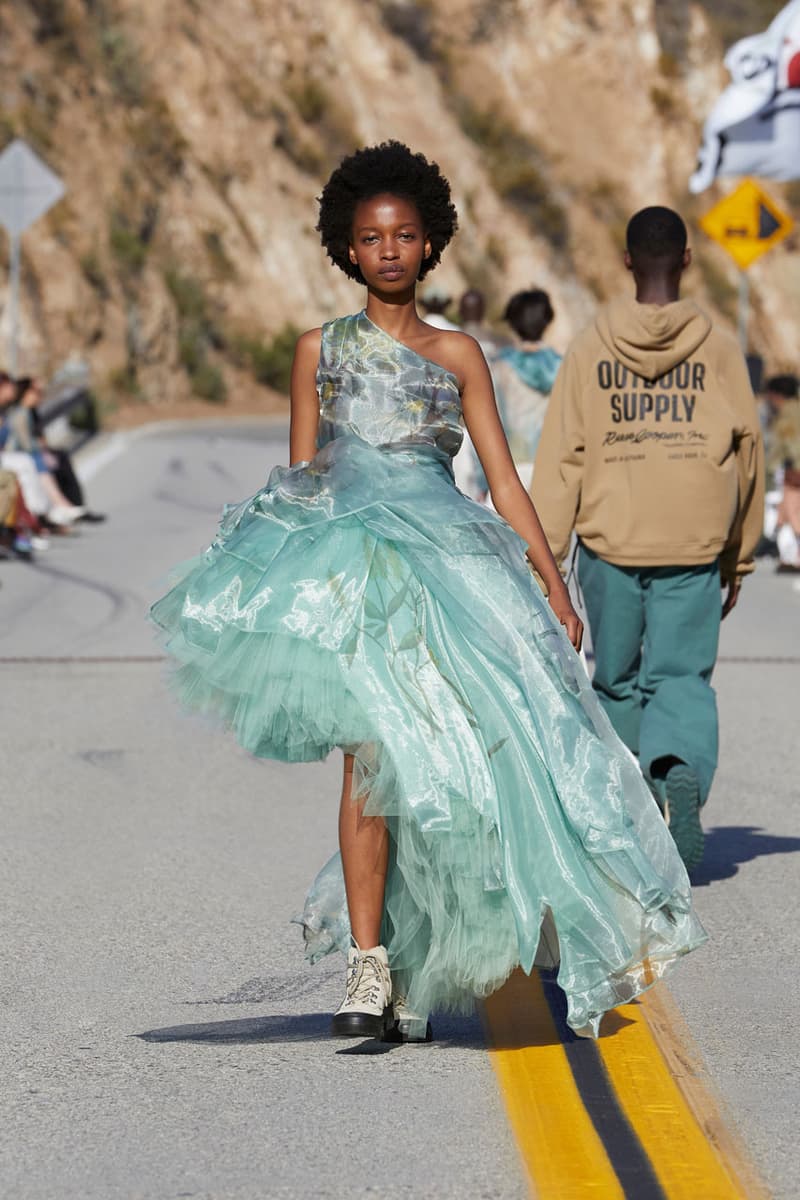 22 of 22
Set at the East Fork Bridge in the San Gabriel Mountains, Reese Cooper unveiled his Spring/Summer 2022 collection titled "Fresh Air," which stays true to the brand's beat of presenting clothes that incorporate outdoor elements.
Cooper's commitment to regularly fusing the outdoors into his collections and shows is part of a five year partnership with the United States Department of Agriculture Forest Service. Presenting on a bridge tucked in the mountains, the SS22 runway show was Cooper's largest collection to date featuring both men's and women's ready-to-wear.
In line with the outdoor aesthetic, the collection featured an assortment of outerwear including men's bomber and work jackets, in addition to work-wear style short sleeve button downs, graphic mountain-inspired sweaters and loose-fitting pants. Although the clothing colors revolved around the expected outdoor hues of beige, shades of green, and brown, which complimented the scenic mountains, Cooper also incorporated cobalt blue and vibrant shades of red.
Additionally, the collection was characterized by the usage of bespoke flags which lined the runway and were also incorporated into collection pieces, most notably a skirt made out of pieces from all of them. Even though the majority of the collection pieces were unisex, the use of flags and silk elevated womenswear pieces as silk blouses, skirts and tops displayed an array of botanical prints modeled after flower picking in Southern California.
This season, Cooper worked with the sustainability team at Levi's, reconstructing new denim pieces out of excess stock. The Levi's collaboration was revealed during the show and each Levi's piece is a one-of-one.
The hallmark of the show was a beautiful layered silk and organza asymmetrical dress. The dress was in collaboration with fine artist Juliet Johnstone, known for her hand painted clothing design work. Cooper and Johnstone created a floral design, which was digitally woven onto the silk and organza. The dress, which utilized shades of jade green, teal, soft lavender and more, was then paired with Cooper's Wilson Boot, re-inserting the functional elements that the brand is known for.
Expect to see the collection hit stores and online later this year.
In related news, check out the recent collection between Reese Cooper and artist Juliet Johnstone.