Reese Cooper Laces up Bespoke Hiking Boot for FW21
"I wanted to avoid making it look like you're the guy wearing hiking shoes in the office."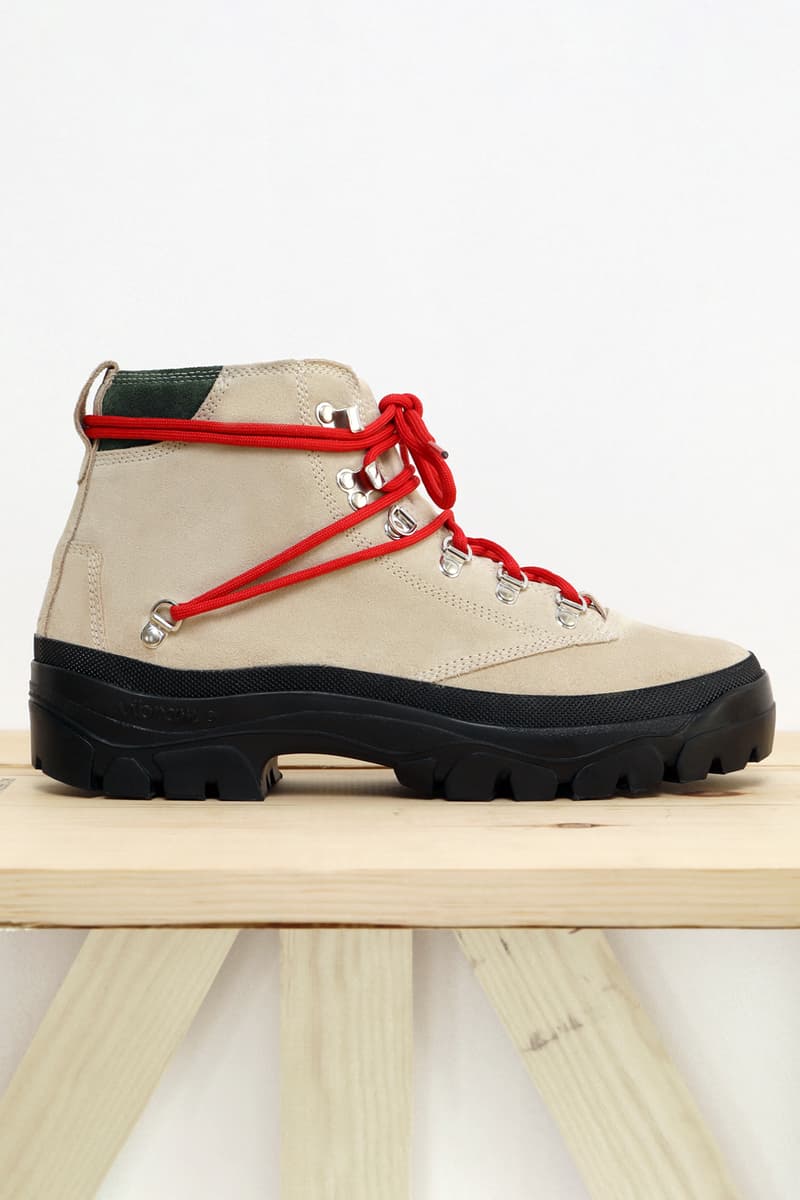 1 of 6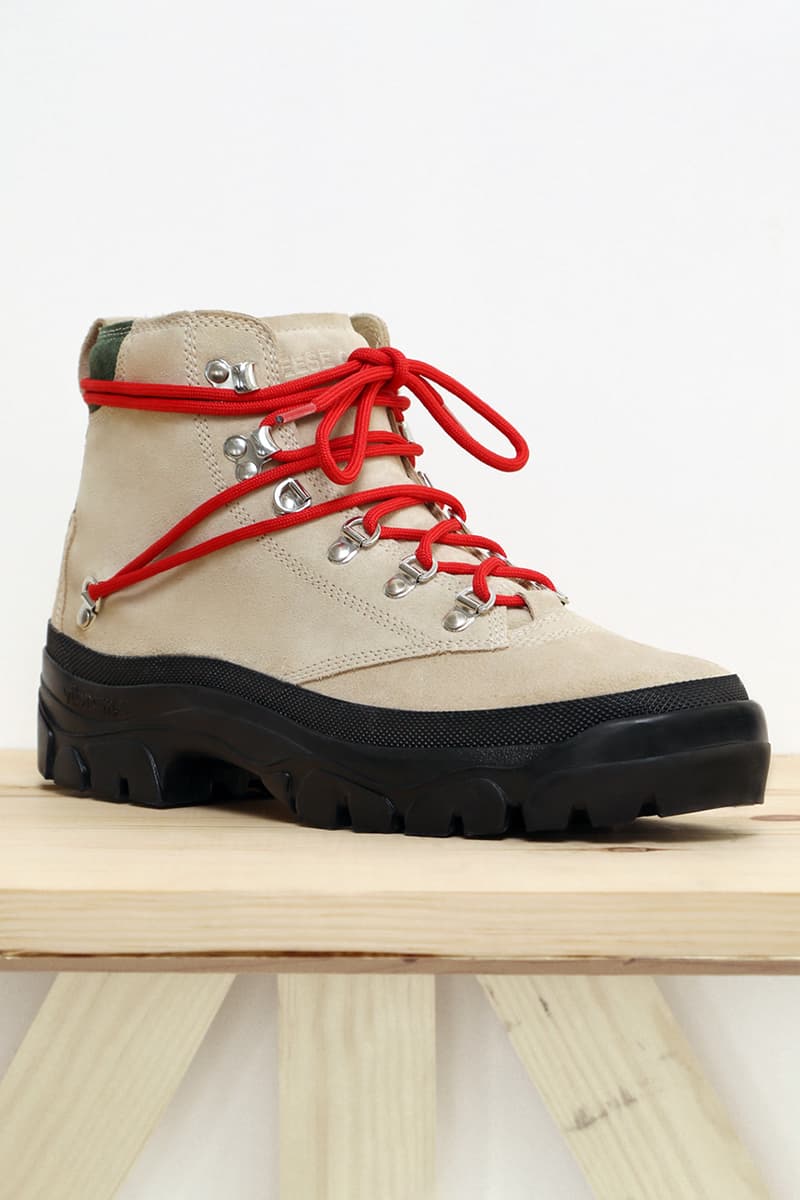 2 of 6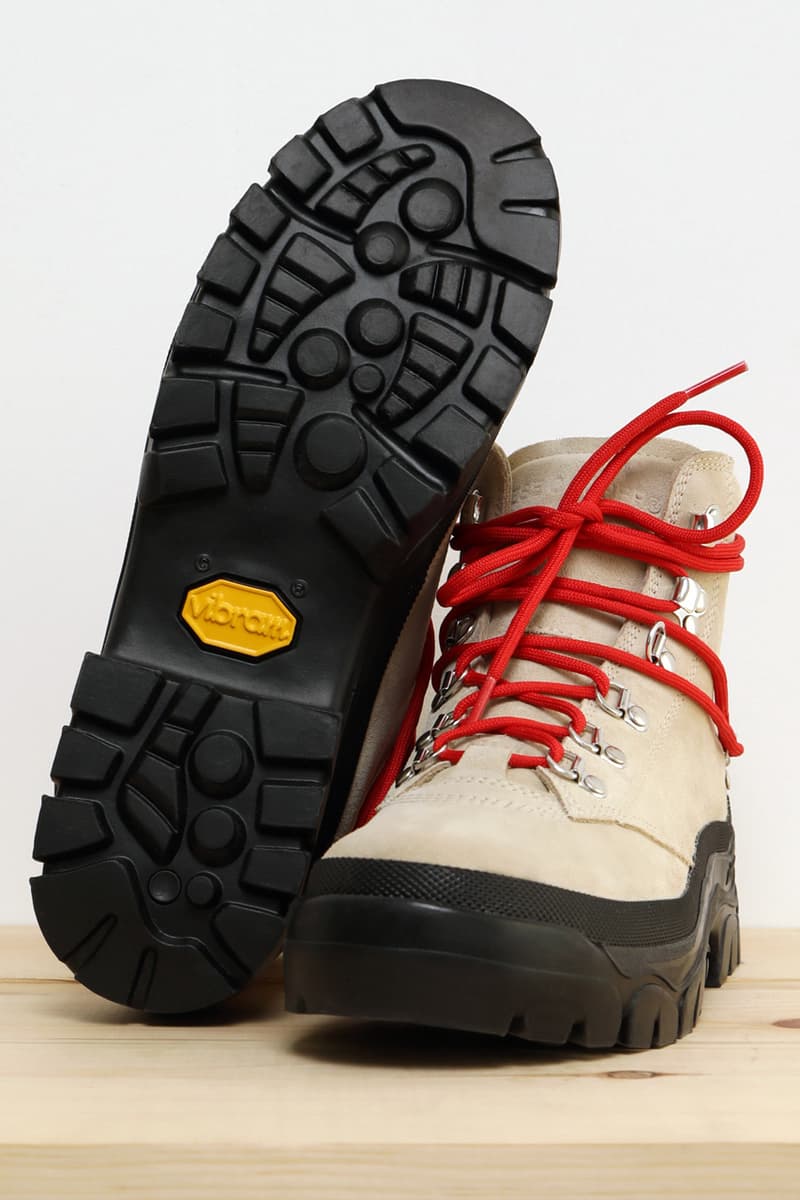 3 of 6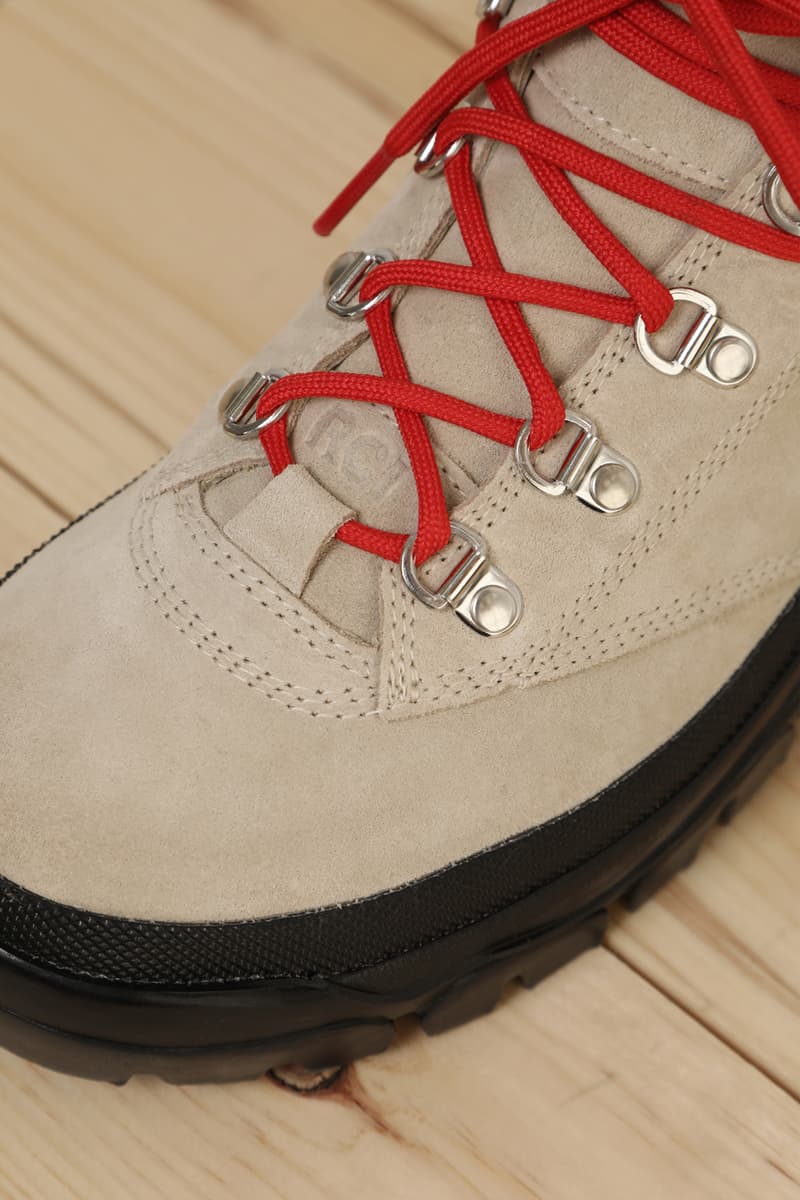 4 of 6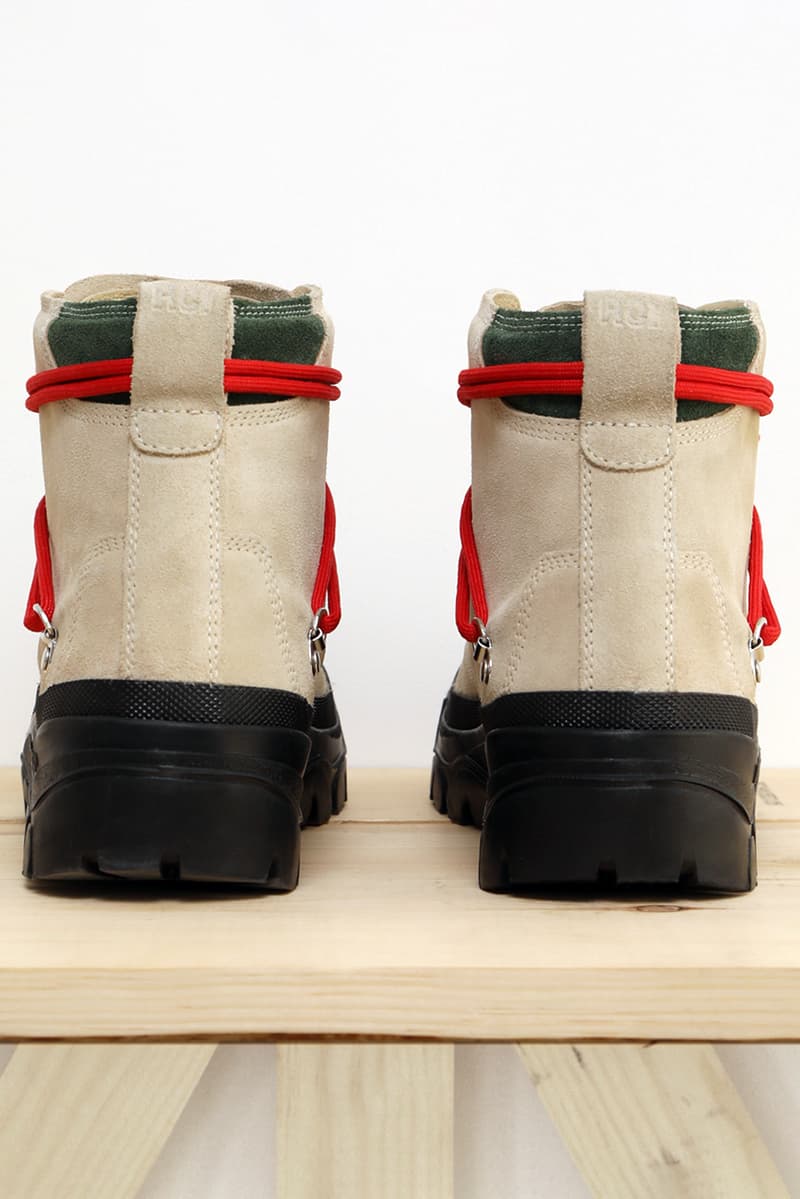 5 of 6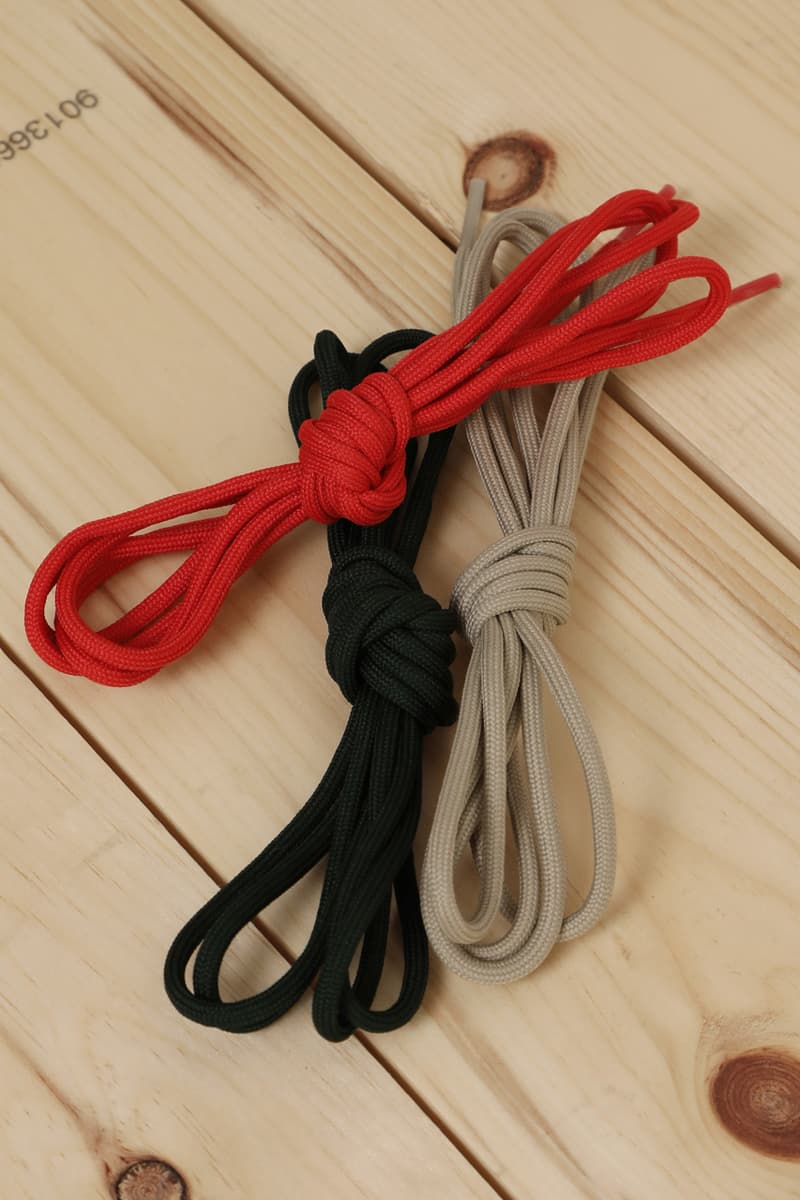 6 of 6
Reese Cooper's trekky inclinations manifested in full for Fall/Winter 2021, a collection equally indebted to the preservation of natural life as it was to the exploration of the great outdoors. Appropriately, Cooper has finally introduced a in-house footwear to accompany the rugged wearables, though Cooper claims that "the Wilson [boot] is the staple of the collection," in an interview with HYPEBEAST.
"Every single look is styled with one of the [Wilson] colorways [or] lace variants … I wanted to show how versatile they are," he says. "We started [designing] with the sole and worked up. I chose my favorite Vibram… sole and covered the seam where the upper is attached with a rubberized coating. There's also a full leather lining that's shockingly comfortable."
Crafted by hand in Italy, the suede hiker also features a bevy of spaced-out eyelets and openings for an adjustable fit and appearance. "The lacing is the most interesting part for me," explains Cooper. "Exaggerating the hardware is the footwear equivalent of [my signature] hook hardware on the outerwear pieces. It's a little branding tick I like to use, without having to print logos anywhere."
Importantly, these functional kicks aren't only at home climbing California's hills or scaling streams. "I wear them to work on my feet all day or just hanging at the office," Cooper continues. "The goal was to create a shoe that could be worn on and off the mountain with ease. Slim fit and sturdier materials avoid making the shoe feel too chunky when worn – I wanted to avoid making it look like you're the guy wearing hiking shoes in the office."
The first edition of the Wilson is available to pre-order on Reese Cooper's web store for $595, with only 100 units of the debut beige model ever made available and scheduled for delivery on March 25. Each model includes a pack of shoelaces for further customization.
Plenty of other stylish trek shoes are on the horizon, including Salehe Bembury's collaborative Anta sneakers.