Reese Cooper Teams With Artist Juliet Johnstone For Hand Painted Apparel Collection
Each piece is crafted with a delicate floral motif and are made available in extremely limited runs.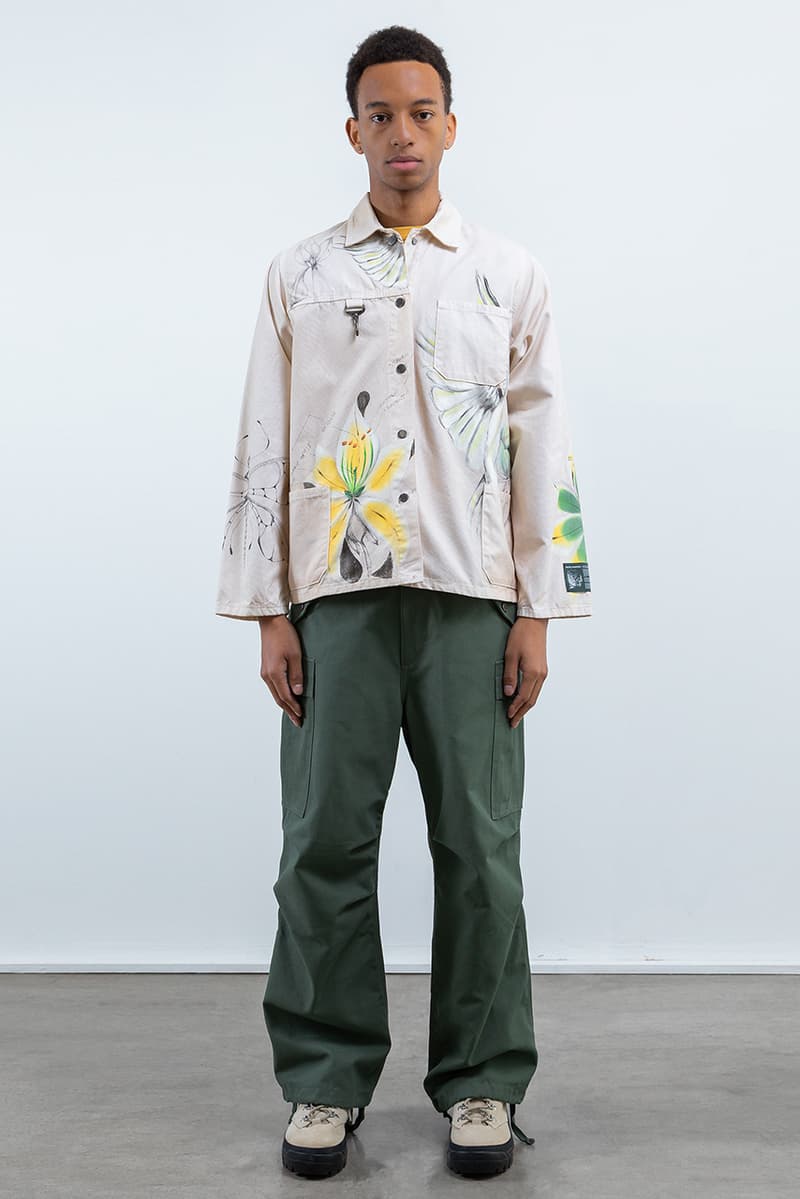 1 of 7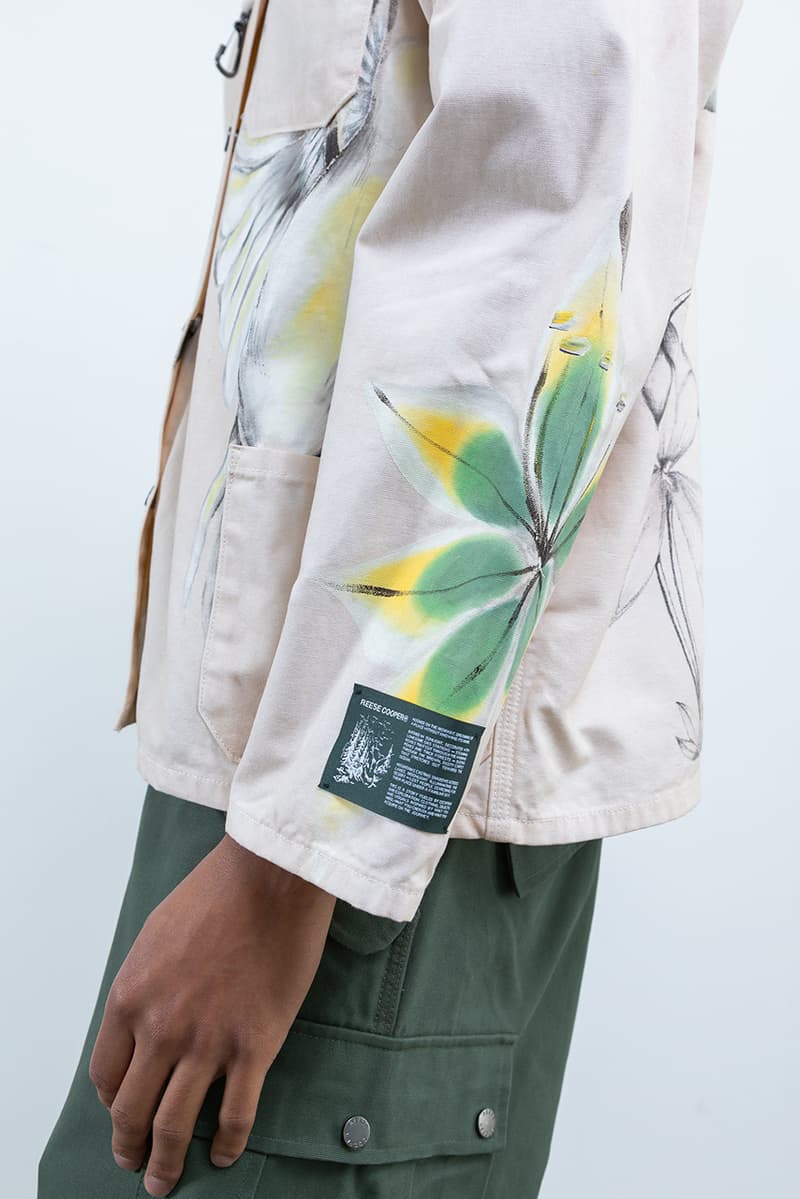 2 of 7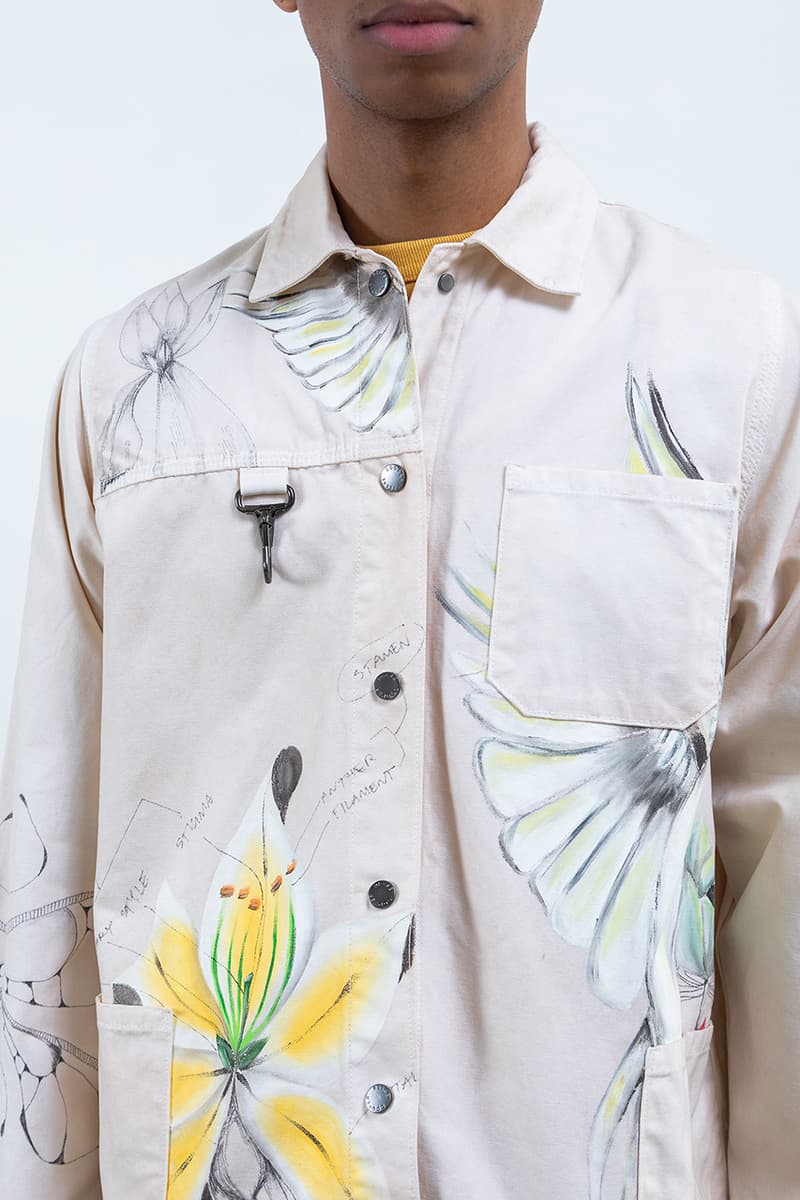 3 of 7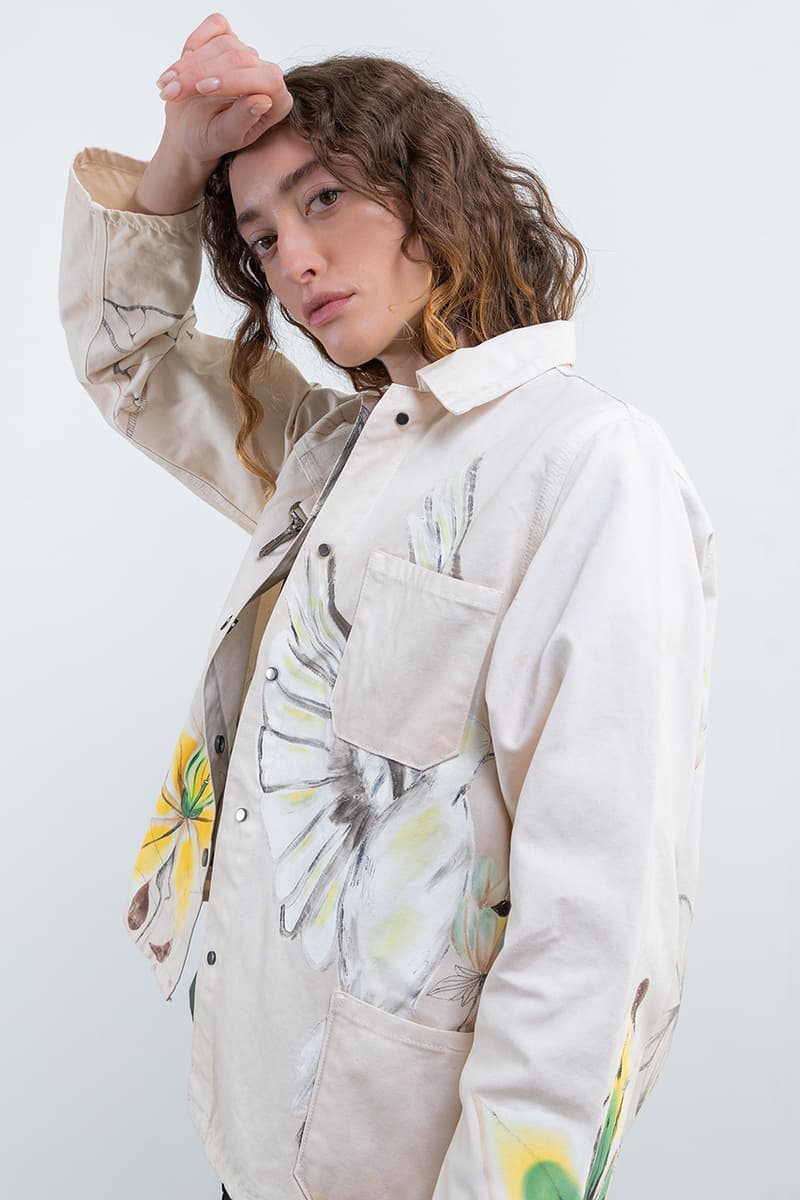 4 of 7
5 of 7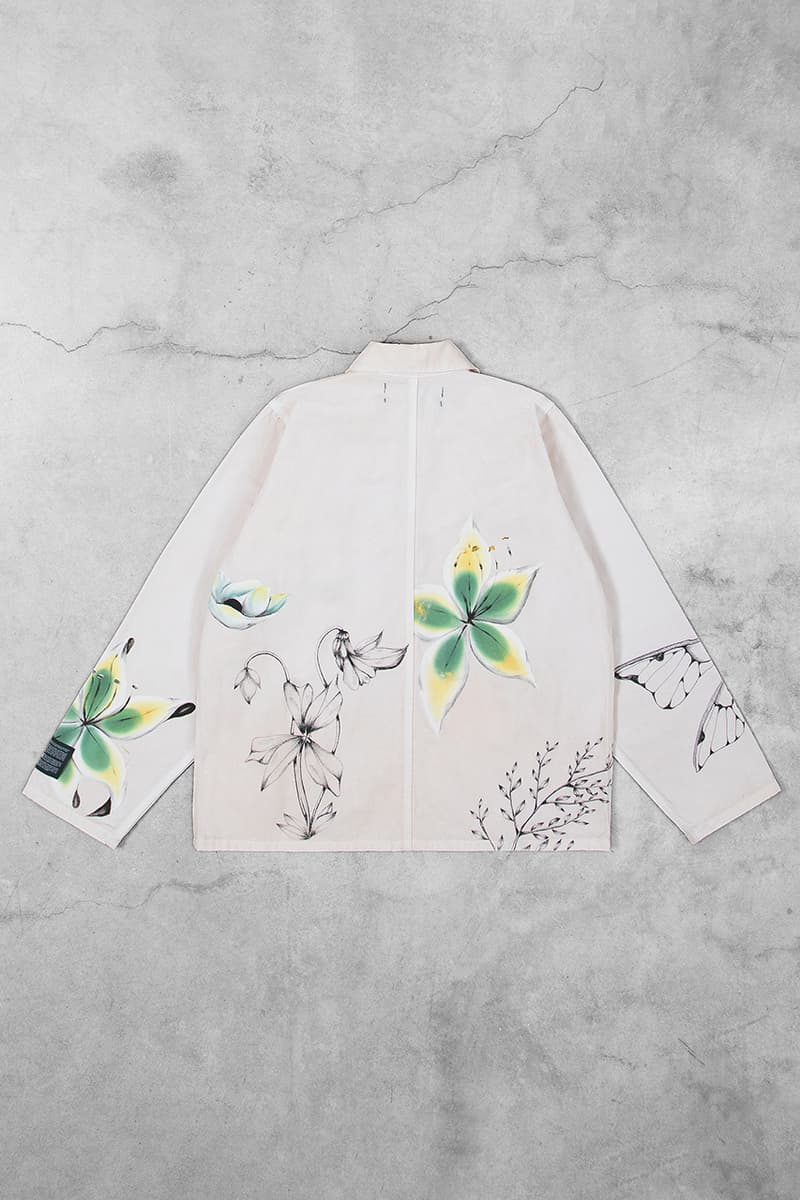 6 of 7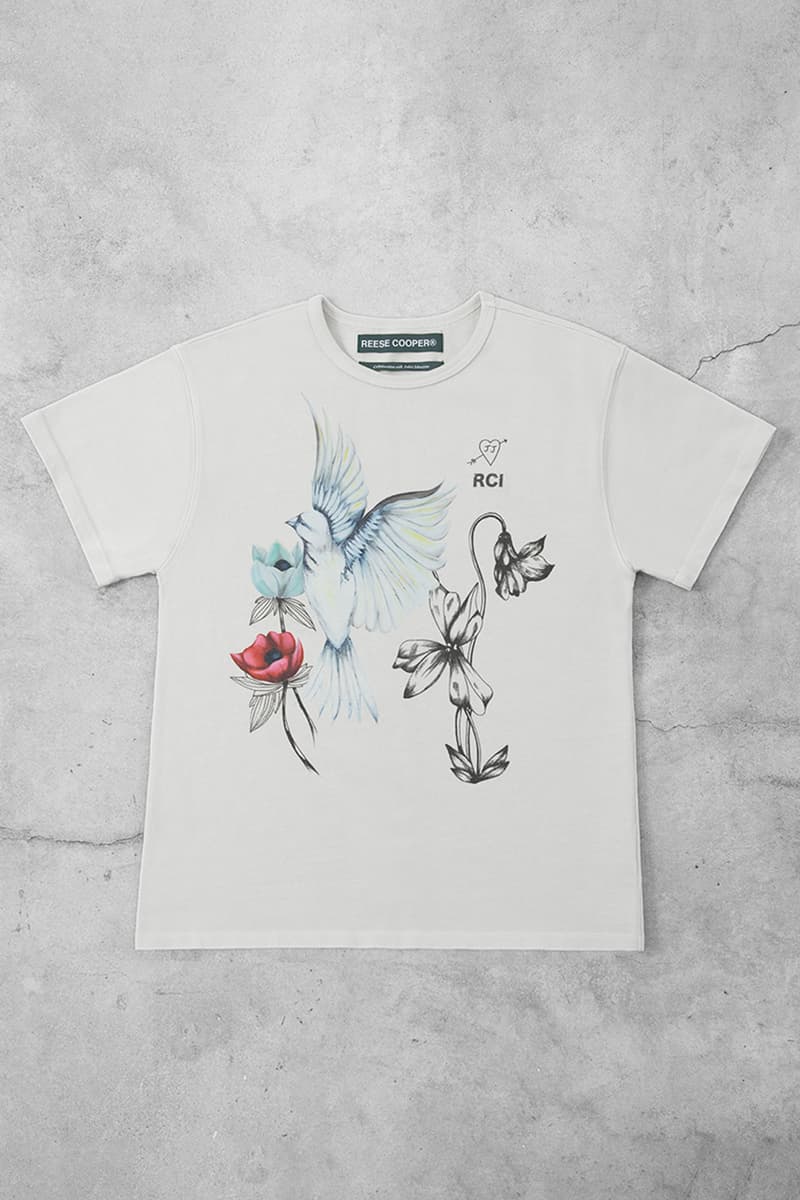 7 of 7
After showing off its outdoor-focused collection or Fall/Winter 2021, Reese Cooper is thrusting itself back to the frontlines here to introduce its newest collaboration with Juliet Johnstone — an independent artist from Los Angeles, CA. The two parties have teamed up for a small hand painted apparel collection that gravitate towards a delicate floral motif.
The headlining item of the assemblage is certainly the Chore Coat. Due to the nature of the outerwear piece's off-white backdrop, the artwork its permitted to overtly stand out. Various floral graphics are dyed across the chest, sleeves and back, some of which are brought to life with vivid yellow, green and red petals while the dove and butterfly imagery opt to go with a black and white theme. Left wrists are also furnished with a Reese Cooper tag that is presented with a forest green background and white font.
Alongside the jacket is a collaborative t-shirt that sports a similar graphic across the front along with co-branding via the "JJ" heart insignias and "RCI" logos that are printed on the left chest.
"For me the Chore Coat is the most diplomatic piece in all of my collections – it's a staple that each wearer can really make their own", Cooper states about the project. "This same ethos is the premise working with Juliet. I provided the pieces and she elevated them by adding her intricate and unique touch, and making them her own."
Interested parties should note that the pieces are available now via Reese Cooper in extremely limited size runs. The jacket is priced at $798 USD and the tee will cost you $188 USD.
For other fashion news, here's a detailed look at Reese Cooper's Bespoke Hiking Boot for Fall/Winter 21.