Dame Dash's Sale of JAY-Z's 'Reasonable Doubt' NFT Officially Blocked by Court
Just a day after Dash claimed he only meant to sell his whole stake in Roc-A-Fella.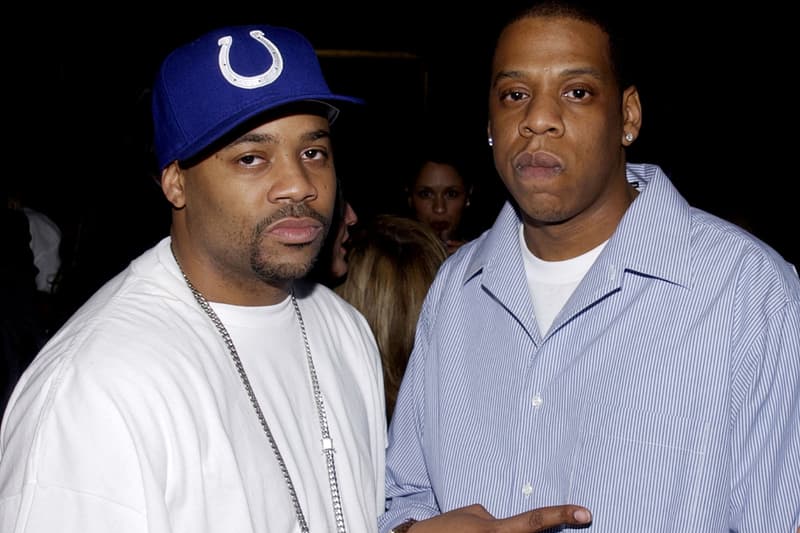 As the Dame Dash and JAY-Z saga unfolds, the latest development in the ongoing lawsuit sees Roc-A-Fella Records coming out victorious.
The Hollywood Reporter reports that the record company has managed to convince the New York federal judge that JAY-Z's debut album, Reasonable Doubt should not be sold as an NFT. Earlier this month, the label, which was co-founded by JAY-Z, Kareem "Biggs" Burke and Dame Dash – sued Dash for attempting to sell virtual ownership of the album's copyrights.
The label sent a warning letter to SuperFarm, the investor platform, which led to the cancellation of the auction which was originally set for June 23 – 25. Since the label was still concerned that Dash would still try to pursue a sale, Roc-A-Fella Records asked the court to issue a temporary restraining order.
Though they were served papers, Dash and his lawyers did not show up for the hearing. Dash's reps recently commented on the controversy, claiming that he only wanted to sell his entire Roc-A-Fella stake not the Reasonable Doubt NFT.
The judge who ruled on the case has said that the label is "likely to prevail in terms of claims of breach of fiduciary duty, conversion and unjust enrichment."
In case you missed it, BTS Butter tops Billboard Hot 100 chart for the fourth consecutive week.