Pringles New Scorchin' Sour Cream & Onion Will Have You In Tears
Ready the tissue box.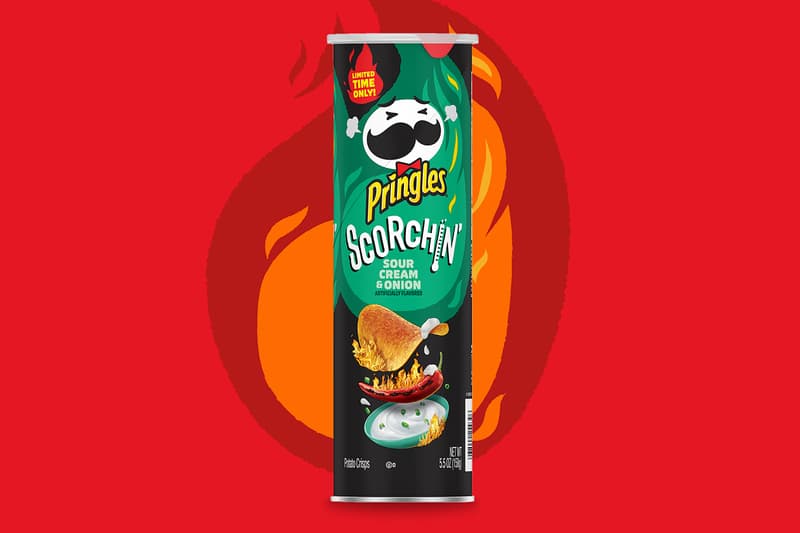 After dropping their wavy Pineapple Habanero edition, Pringles follows up with a fourth addition to the Schorchin' collection as it releases a limited edition Scorchin' Sour Cream & Onion flavor.
Peeling back the onion, the new fiery flavor boasts a wild, tangy flavor with an added kick of spicy heat. The all-time classic Sour Cream & Onion flavor is tossed with a hint of smoky cayenne pepper to give an extra punch that builds up with every bite.
"We know that unique and spicy flavors are the top two things Zillenials look for when trying new snacks, and those qualities happen to be a specialty of ours at Pringles," stated Gareth Maguire, Pringle's Senior Director of Marketing. "The debut of Pringles Scorchin' Sour Cream & Onion gives a kick to the classic tangy and zesty Pringles flavor — and gives those looking for some spice in their life another reason to enjoy the new Scorchin' collection."
Pringles Scorchin' Sour Cream & Onion is now available at select retailers nationwide for a limited time only.
Elsewhere in food, Krispy Kreme is celebrating the Strawberry Supermoon with a limited donut.