Wingstop Taps Rick Ross for Thighstop Commercial
"The Biggest Thigh Boss."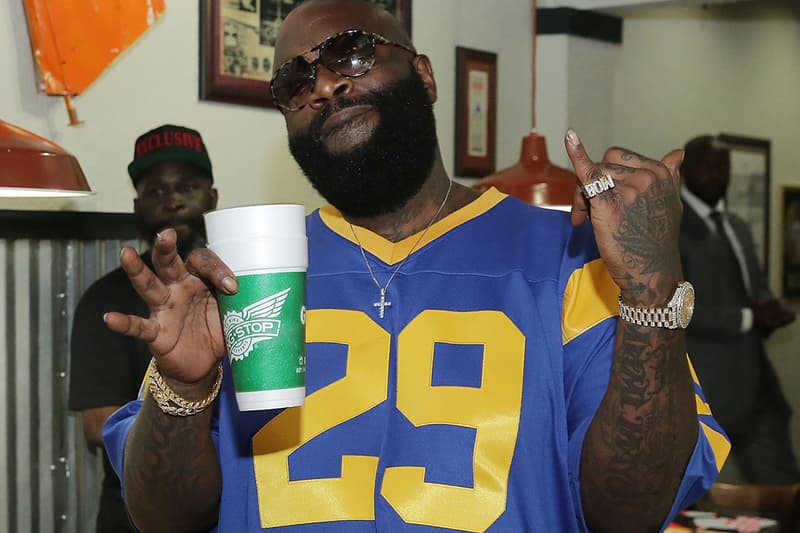 Shortly after announcing its "Thighstop" concept, Wingstop has now released a commercial for its virtual restaurant starring Rick Ross.
Referencing the chicken wing shortage in the United States, the rapper helps prove why "Nobody moves more wings than the boss Rick Ross and Wingstop." Asked by the announcer, "But now that there's a national wing shortage, guess you're done hustlin', huh Rick?" Rick Ross responds, "Nah, we doin' thighs," revealing a fleet of cars loaded with Thighstop orders. The commercial ends with, "The hustle continues with Thighstop. All the flavors you love now on thighs."
offered at over 1,400 locations nationwide, Thighstop features Bone-In Thighs, Boneless Thighs, Fries, Dips and Drinks, with the same 11 Wingstop flavors known and loved.
Wingstop's Thigstop concept is available now for pick-up or through DoorDash, head over to the Thighstop website for more details.
Introducing The Biggest Thigh Boss, Rick Ross ?https://t.co/40ueocgvMv pic.twitter.com/1z0pHhtYiR

— Wingstop ? (@wingstop) June 21, 2021
In case you missed it, would you wear these custom BTS x McDonald's Meal sneakers?