Wingstop Introduces "Thighstop" Concept Due to Chicken Wing Shortage
An exclusive partnership with DoorDash.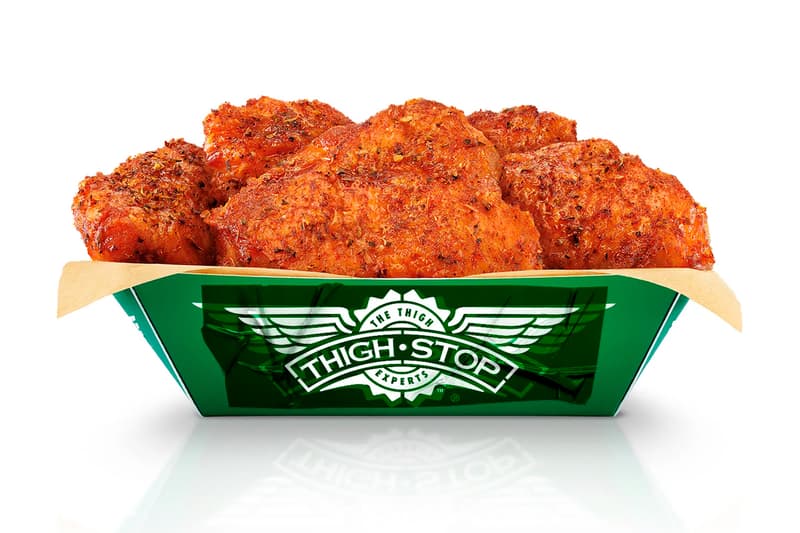 To address an impending chicken wing shortage in the United States, Wingstop is now introducing its "Thighstop" concept.
An exclusive partnership with DoorDash, the virtual restaurant will be offered at over 1,400 locations nationwide and ensure fried chicken can continue to be enjoyed. Featuring Bone-In Thighs, Boneless Thighs, Fries, Dips and Drinks, Thighstop offers breaded and fried goodness with the same 11 Wingstop flavors known and loved.
Wingstop's Thigstop concept is available now for pick-up or through DoorDash, head over to the Thighstop website for more details.
For more food and beverage news, the Evian (re)new "water bubble" designed by Virgil Abloh is now available.