Quavo Celebrates Winning $10,000 USD Bet Against Meek Mill After Atlanta Hawks Beat Philadelphia 76ers
"Appreciate ya Business," Quavo tweeted to Meek Mill.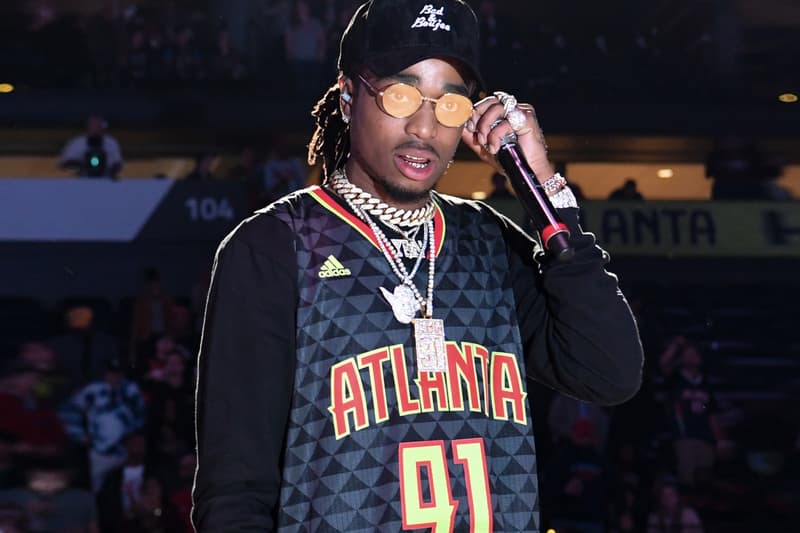 Following the NBA playoffs this past weekend, Meek Mill hometown team, the Philadelphia 76ers were eliminated from the Eastern Conference Finals after an upsetting Game 7 loss to Quavo's Atlanta Hawks.
Meek Mill took to Twitter immediately after the loss, sharing that he has appeared to have lost more than he expected with the game. The rapper tweeted, "I lost some shittttttt on that game." The next day, Quavo responded to the tweet with a comment of his own, "Appreciate ya Business."
Days before, Migos rapper, Quavo took to his Instagram story to reveal that he and Mill each bet $10,000 USD on the series. After a stunning Hawks win against the 76ers in Game 1, Quavo made sure to let Mill know that his Hawks were winning. Winning money off of Meek was just the icing on top of the cake. The eventful night saw Quavo cheering courtside for Trae Young which led Atlanta to a stunning win against Philadelphia.
Check out the video below of Quavo celebrating in the locker room after the win.
View this post on Instagram
In case you missed it, Steven Spielberg signed a multi-year deal with Netflix.