Another Lab DNA Test Confirms Subway's Tuna Sub Doesn't Actually Contain Tuna
Might want to rethink your next order.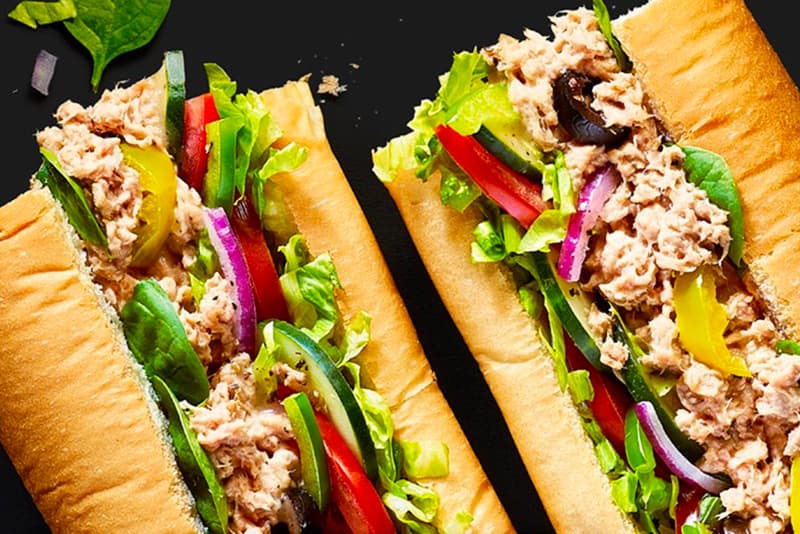 According to a new report by The New York Times, a lab test revealed that Subway's Tuna Sandwich does not contain "amplifiable tuna DNA." The latest lab DNA test comes after the fast-food chain was hit with a lawsuit that claimed that its menu option utilizes a "mixture of various concoctions that do not constitute tuna."
Investigating "60 inches worth of Subway Tuna Sandwiches" from three different locations in Los Angeles, the lab analysis not only failed to identify tuna DNA but also could not distinguish what fish was included in the mix. "No amplifiable tuna DNA was present in the sample and so we obtained no amplification products from the DNA. Therefore, we cannot identify the species."
A spokesperson from the lab that conducted the test said, "There's two conclusions. One, it's so heavily processed that whatever we could pull out, we couldn't make an identification. Or we got some and there's just nothing there that's tuna." It is also interesting to note that experts also point out that the protein could also be degraded after being cooked making it difficult to distinguish.
For more food and beverage news, Wingstop has no introduced its "Thighstop" concept due to an impending chicken wing shortage.