Dime Unveils Its Summer '21 Collection
Puzzle-patterned jackets and pants, graphic rayon shirts, shorts and more are included in the collection.
1 of 14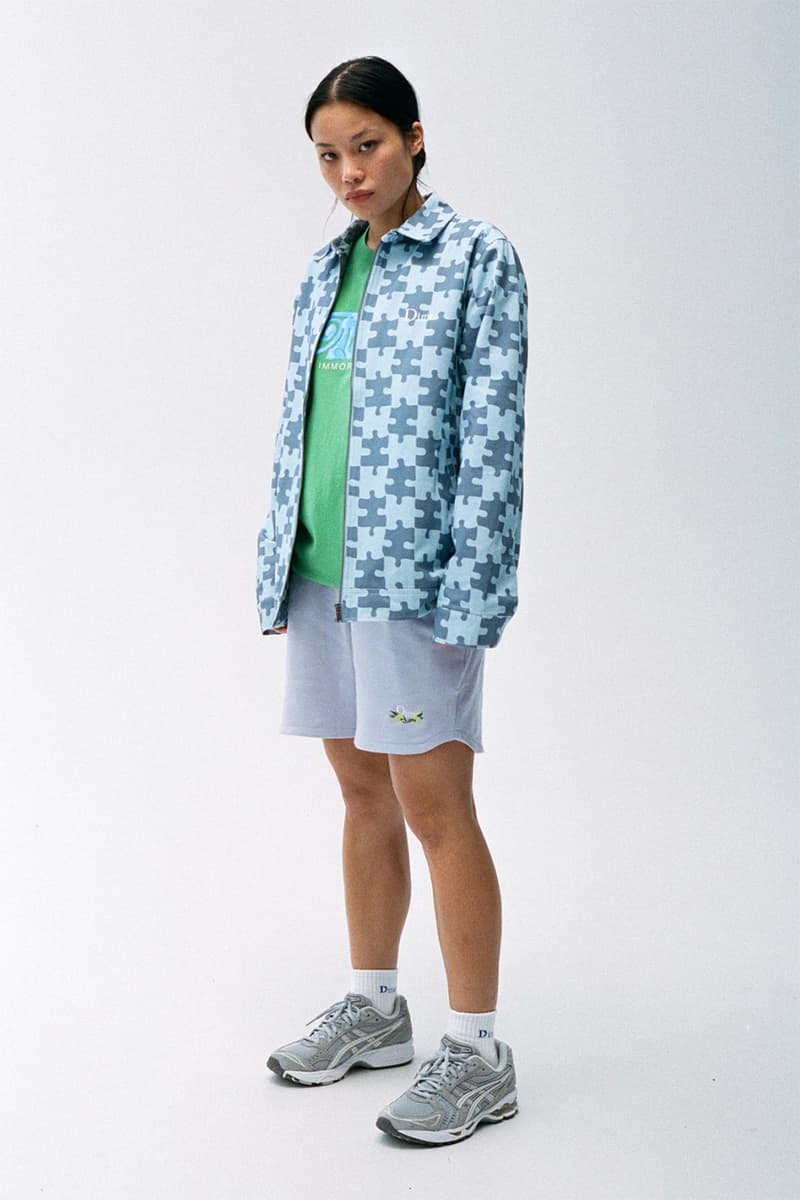 2 of 14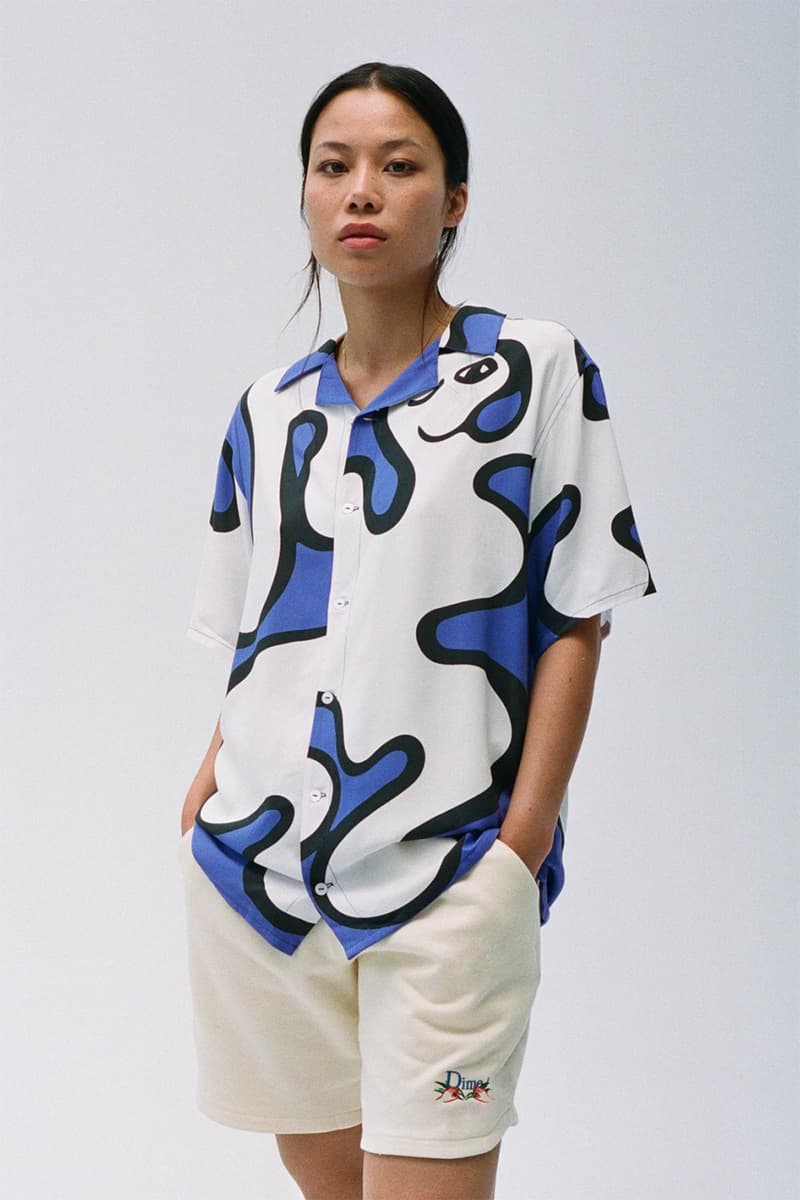 3 of 14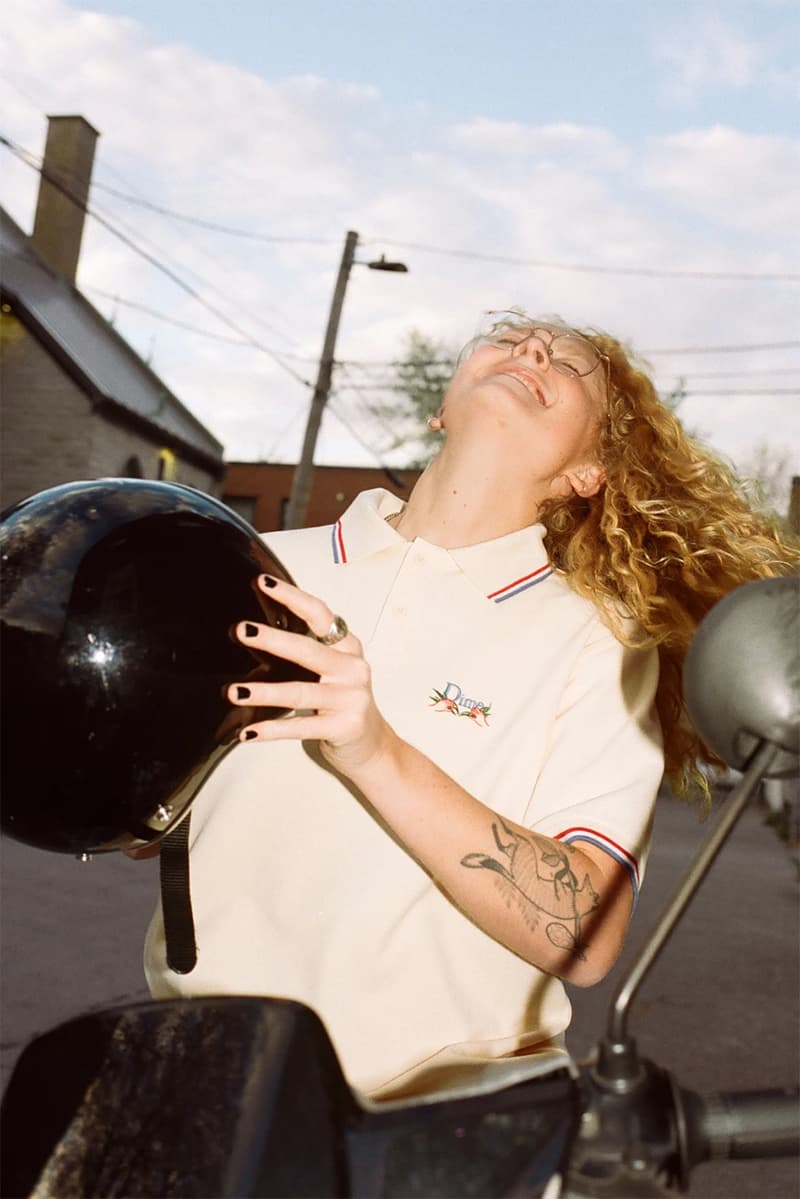 4 of 14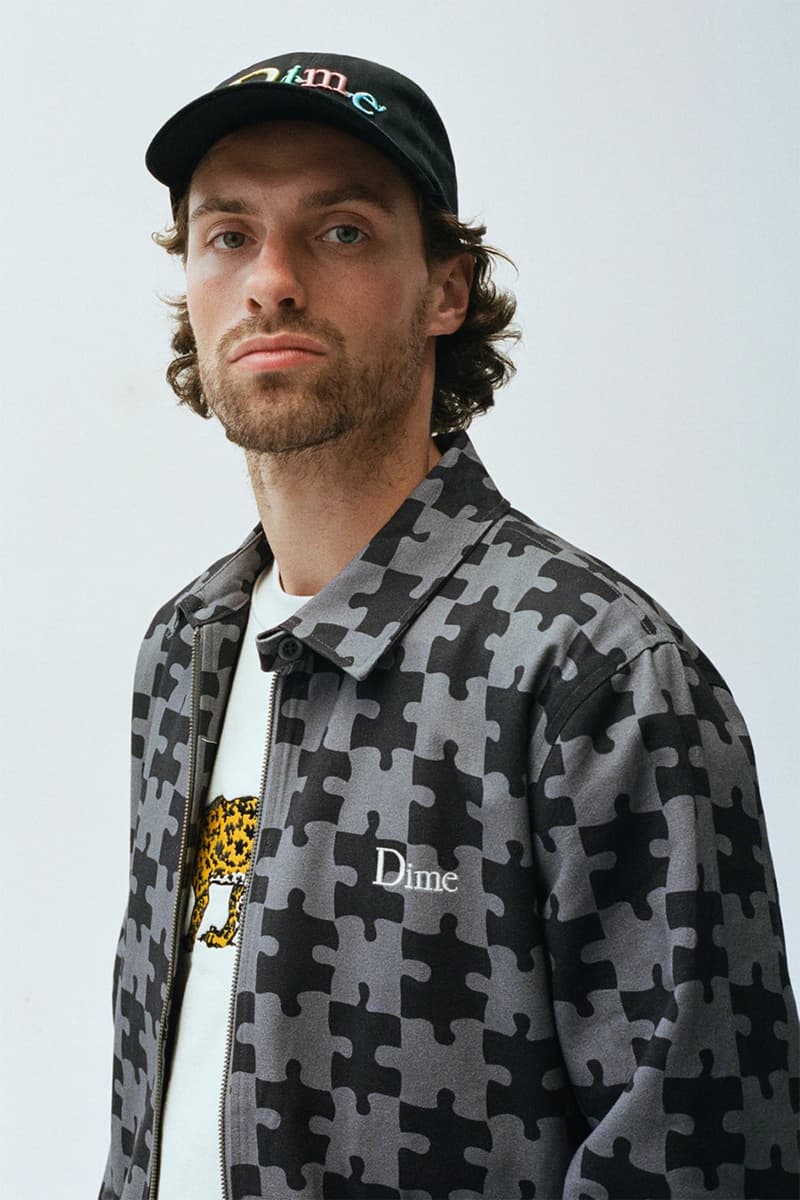 5 of 14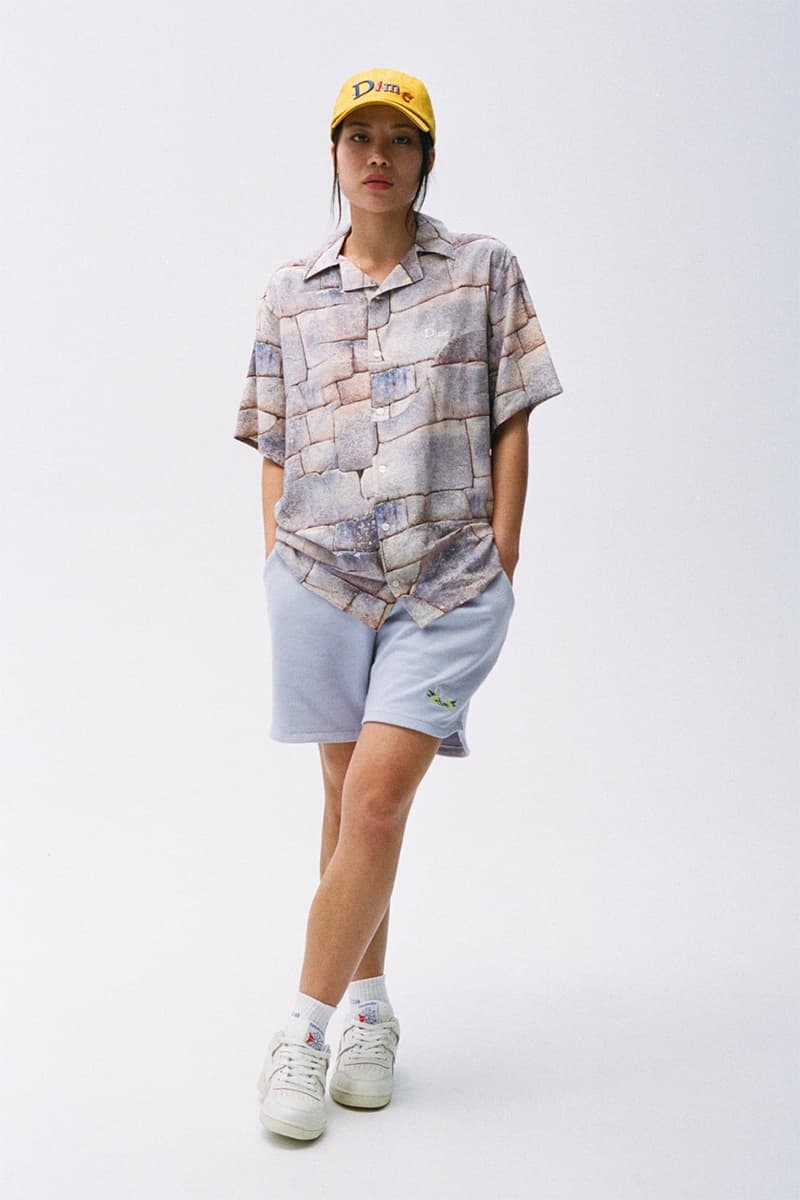 6 of 14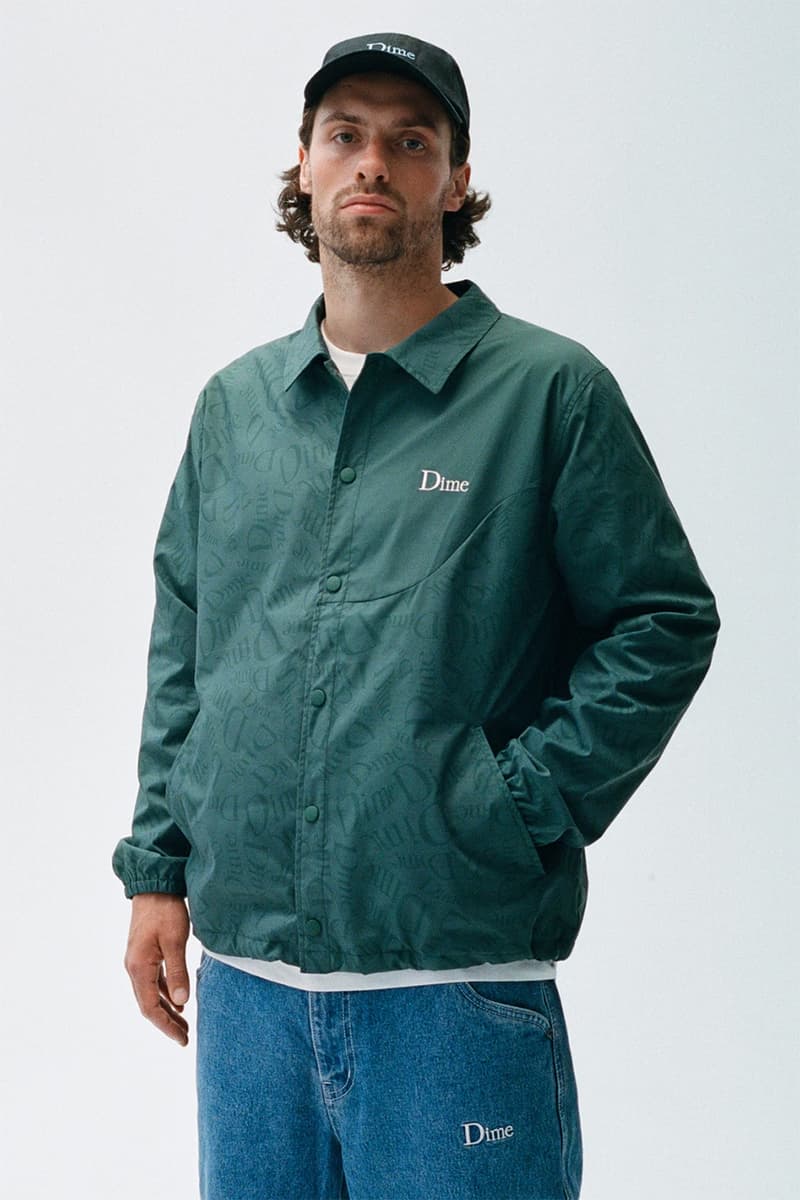 7 of 14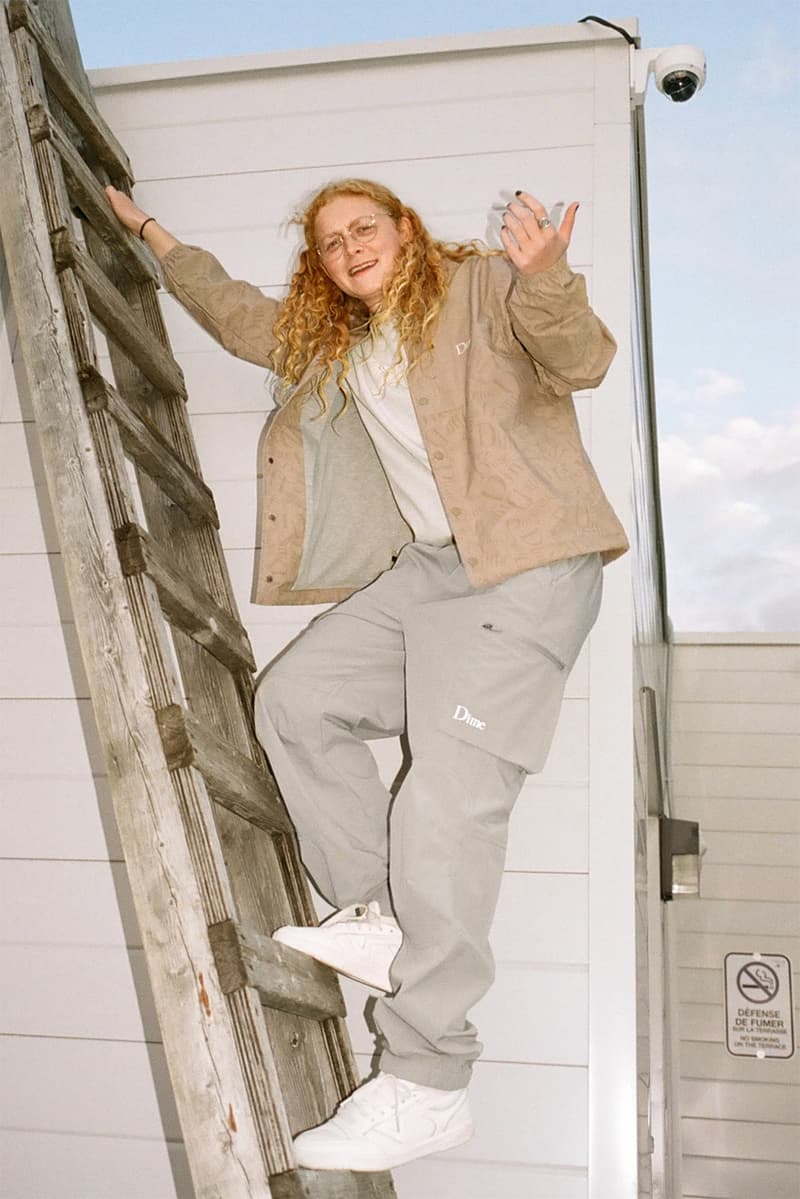 8 of 14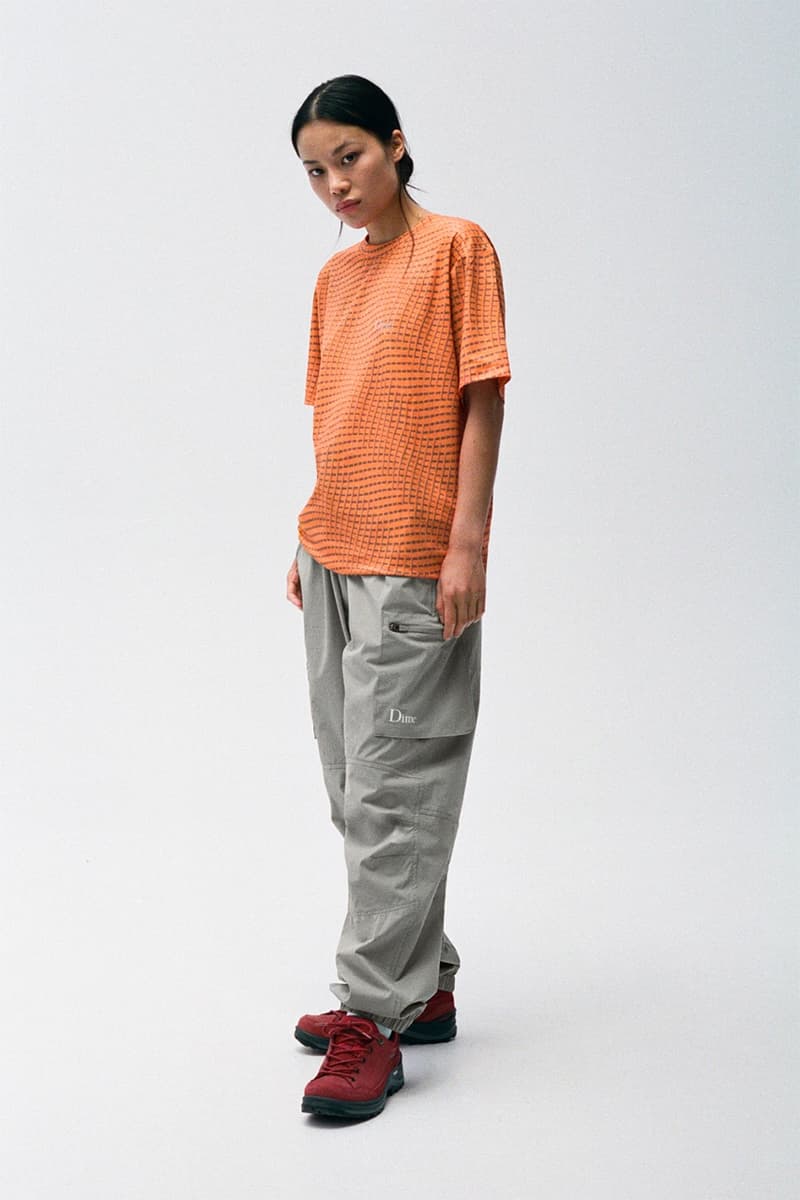 9 of 14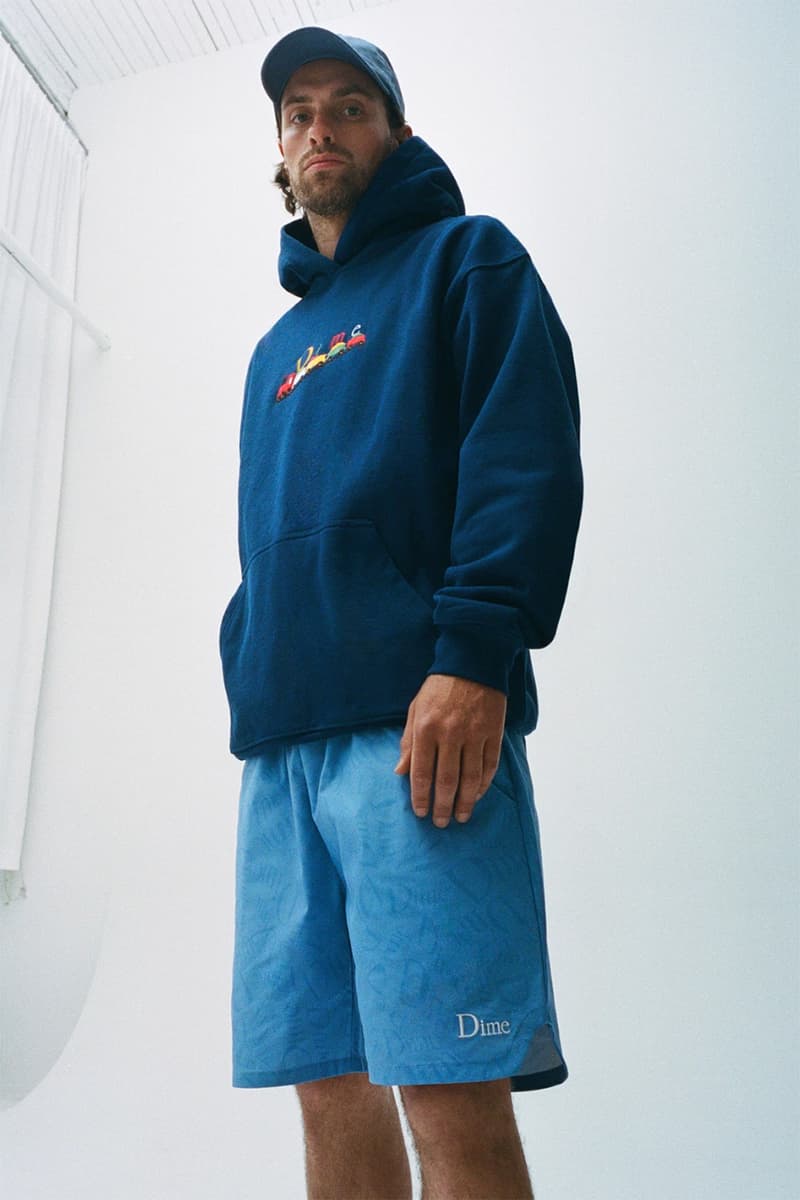 10 of 14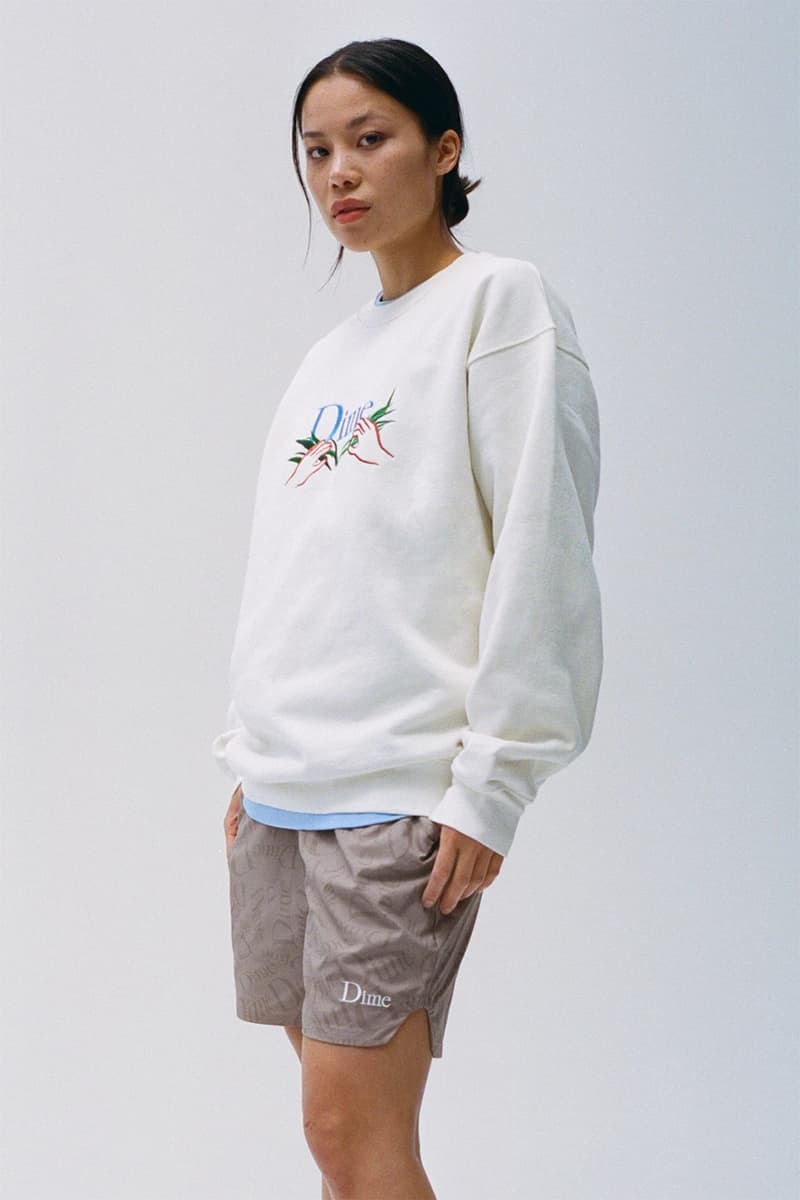 11 of 14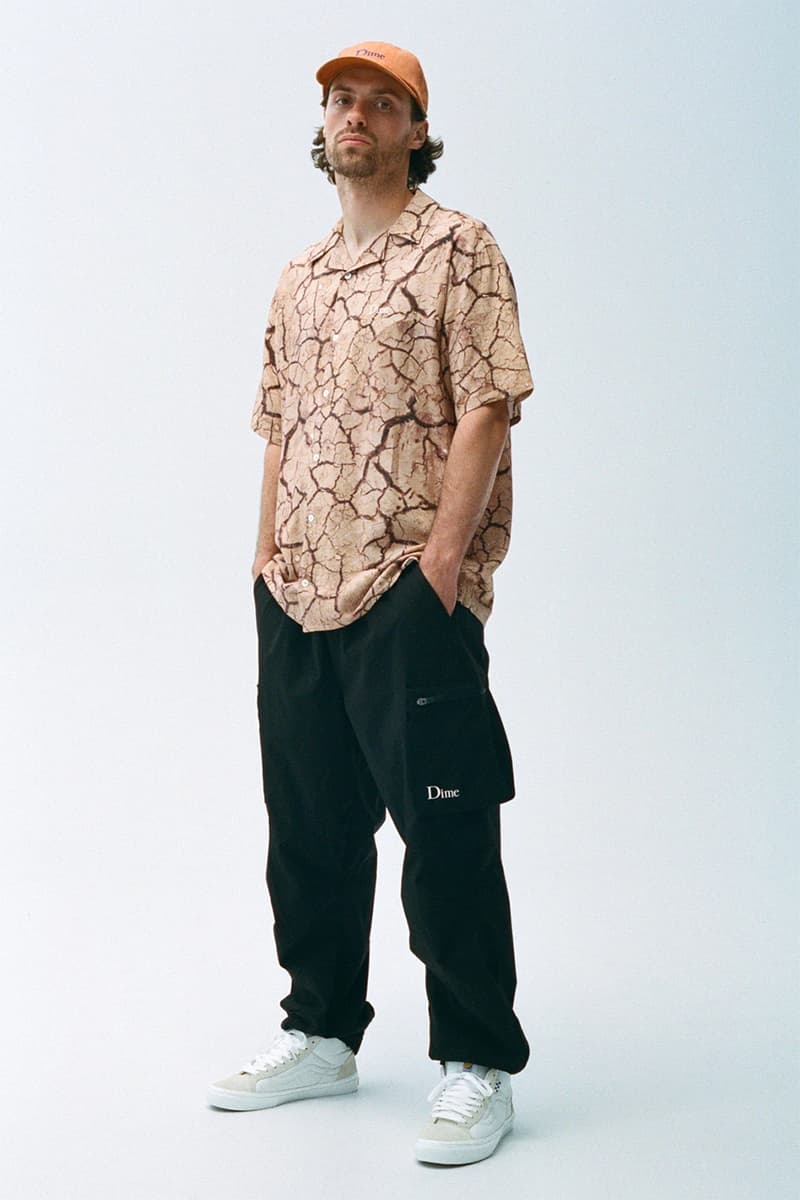 12 of 14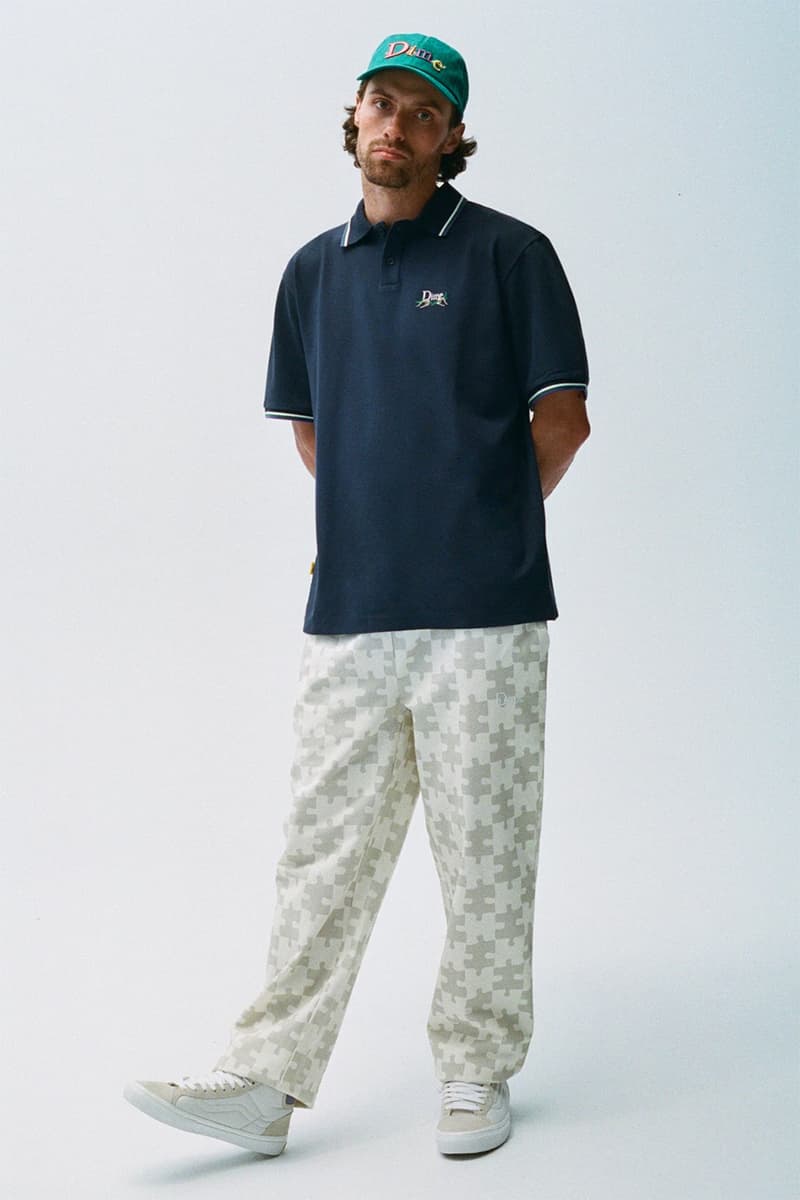 13 of 14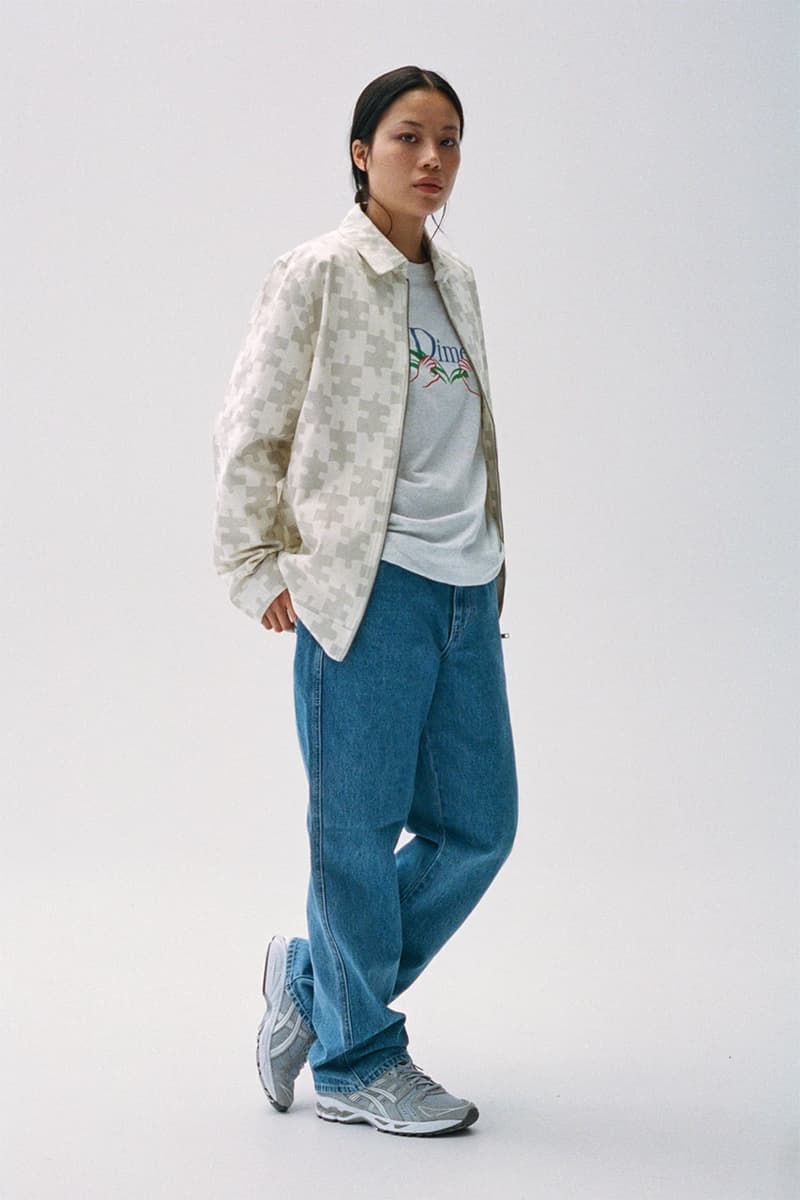 14 of 14
To commemorate the seasonal shift, Dime has officially unveiled its new Summer '21 apparel collection. In this newest capsule, the Montreal-based skate label is supplying a range of playful outerwear pieces and bottoms, cozy fleece, graphic shirts and more.
Some of the most standout items in the capsule are found in the outerwear department. Lined up are puzzle-patterned twill jackets that come with matching pants and coach jackets that are decorated with all-over Dime lettering in tonal fashion. Graphic rayon shirts are tossed into this assemblage as well, sone of which an animated "Chilling" character while others are treated with brick and desert floor imagery. Classic Dime-branded hoodies that come in cream, black, green and baby blue are available, along with other graphic-heavy hoodies and crewnecks. Elsewhere in the assortment you can find a wide array of graphic tees, shorts, dad caps, mugs, polo shirts, low cut socks and mugs. Moreover, the lookbook also provides a glimpse at a potential black and white Vans collaboration, but no information about this has been announced just yet.
Check out an in-depth look at the collection up above, and note that most of the items are available right now via the Dime store.
For more fashion-related news, A-Cold-Wall* just revealed its Spring/Summer 2022 collection.